Zimbra to Gmail Migration – Import TGZ to Gmail Account
Want to transfer Zimbra emails to Gmail account easily? If yes, then you had landed on the right page. This article will provide you the simplest and most reliable Zimbra to Gmail migration step by step guide.
Zimbra is one of the best desktop-based email client as per reports after Thunderbird. Still, there are millions of users who are moving towards Gmail services. In recent years Google had tried every bit to make Gmail fast, secure, reliable, etc. Now Gmail is worlds #1 web-based email service provider. This is the reason why people are migrating to Gmail.
Queries Related to Import Emails from Zimbra to Gmail
"How to transfer email from Zimbra to Gmail? I am using an outdated version of Zimbra Client. Now, I am not willing to use Zimbra anymore in future. So I thought it I would choose Zimbra to Gmail Migration tool to transfer complete data. Is there any solution available for this task?"
"Can I import TGZ to Gmail? I have 2.5Gb of .tgz file exported from Zimbra Client. I want to copy and move Zimbra mailbox folders into Gmail along with attachments. Please suggest any technique."
Best Zimbra to Gmail Migration Solution Is Here!
There isn't any official method to transfer Zimbra mails to Gmail account. Why? Because Zimbra desktop client stores its mailing data in the TGZ file format. On the other hand, Gmail doesn't have any option to import TGZ in Gmail account. So let's go for an alternate solution.
For this alternate solution, you need to download and install Advik EML to Gmail Import Tool. This software has the simplest graphical user interface. You can download this software for free by clicking on the button below.
---
Steps to Transfer Zimbra Emails to Gmail;
Step 1. Export emails from Zimbra Client using Import/Export option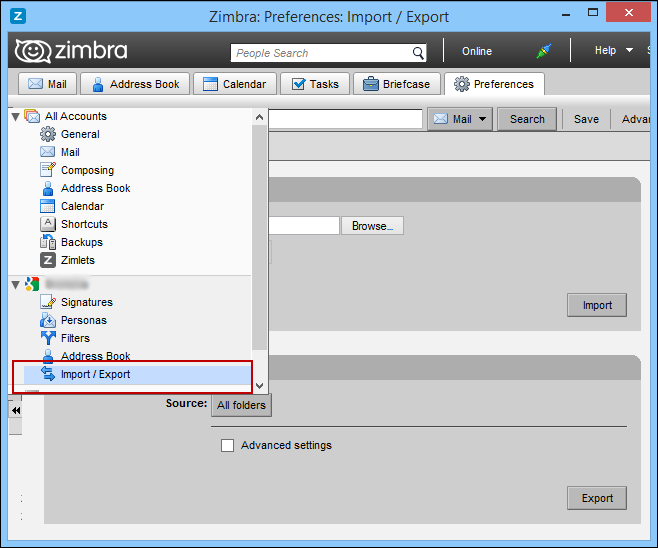 Step 2. Extract the Zimbra TGZ archive to a folder using WinRar or any TGZ Extractor.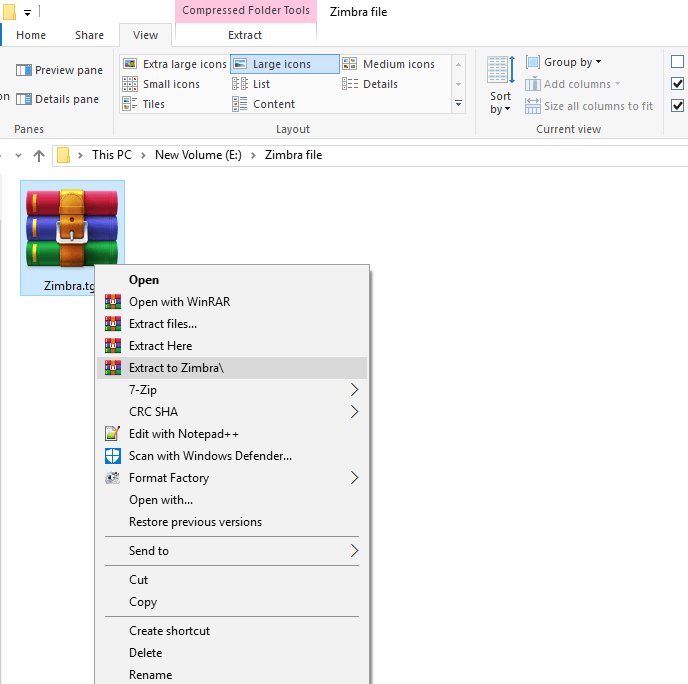 Step 3. Run Advik EML to Gmail Import Wizard.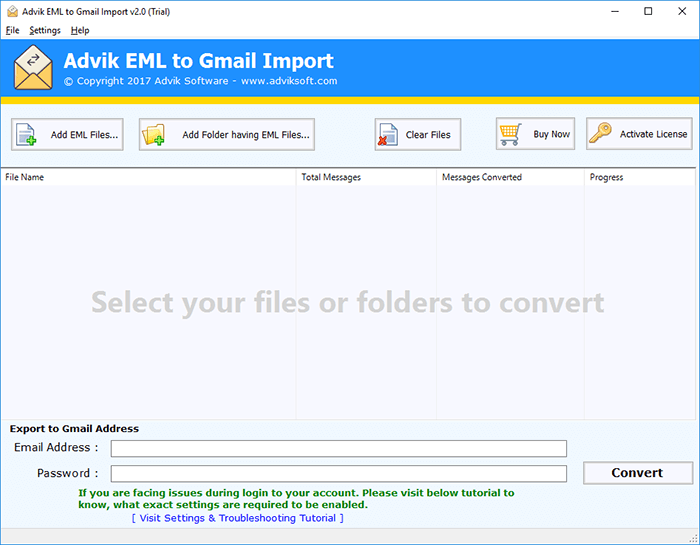 Step 4. Locate/Add Zimbra Mailbox Folder into the software panel.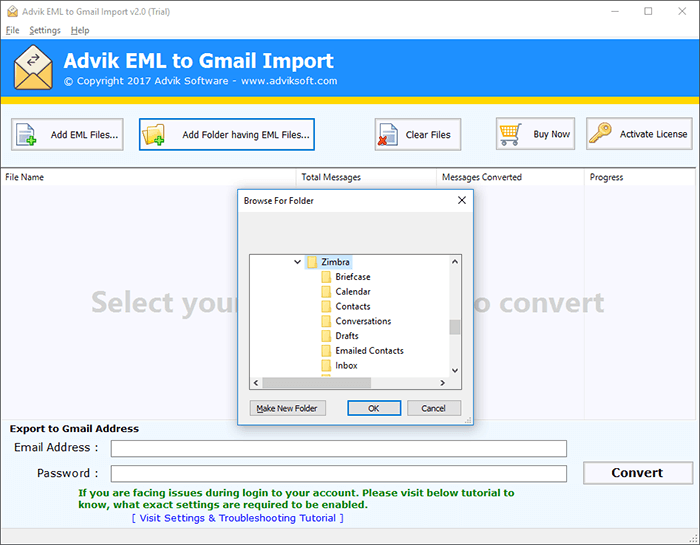 Step 5. Enter Gmail login credentials.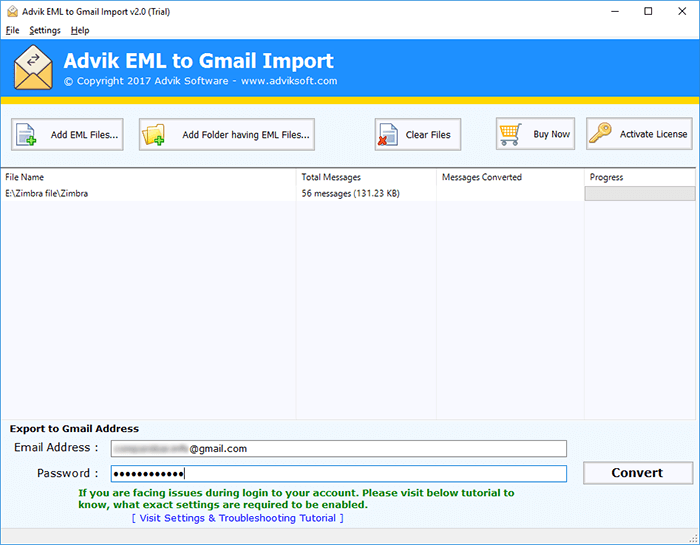 Step 6. Hit the convert button and analyze the process of migration.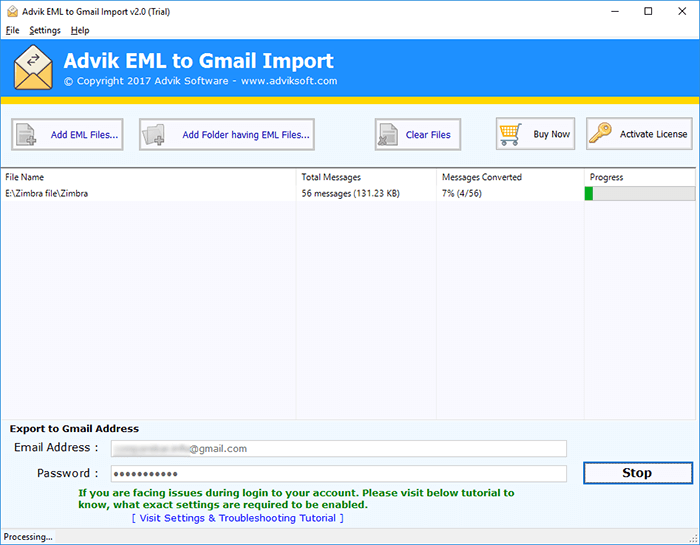 This is how you can easily execute Zimbra to Gmail Migration Process.
---
Reasons to Choose Advik Software
There are many reasons to choose for Advik Zimbra to Gmail Migration Wizard. Some of them are as follows;
Maintain Folder Structure; During the process of Zimbra to Gmail Migration Process, this tool maintains the folder and subfolder structure of emails. This feature makes it easy to access emails after completion of the migration.
Quick Process; This tool is powerful enough to upload Zimbra emails to Gmail account in no time. Apart from this, this advanced utility provides the most accurate migration.
Preserve Key Elements; All the key elements of Zimbra emails remain the same during the process of migration. These key element includes "to", "from", "Cc", "Bcc", "Unicode text", "embed images", etc.
Support Windows OS; You can install this software on almost all versions of Windows OS such as Windows 10, Windows 8, Windows 7, Windows Vista, Windows XP, etc. You can also run this utility on both 32-bits as well as 64-bits of machines.
Free Demo Download; You can download Zimbra to Gmail Migration Wizard for free. Hit the button below to download this software and start migrating emails from Zimbra to Gmail account.

Dedicated Customer Support; In Case you stuck somewhere while using this software, you can contact our customer support for further help.
You can also solve some of the queries given below using this method.
"Can I Transfer Zimbra Emails to G Suite Instantly?"
"How to import Zimbra TGZ to Gmail account?"
"Suggest me the easiest way to migrate Zimbra emails to Gmail account?"
"Where can I get the best Zimbra to Gmail Migration Step by Step Guide?"