Here are instructions for setting up Gmail to collect mail from your mailbox at rediffmail.com .This way all your messages will arrive to your Gmail mailbox, conveniently listed in one central place.
Step-1 Go to your Gmail account and log in with your email and password if asked to.
Step-2 Click on the cogwheel icon at the top-right corner of the page, and select "Settings" in the menu that opens.
Step-3Click on the "Accounts and Import" tab, and then on the "Add an email account" link as shown below: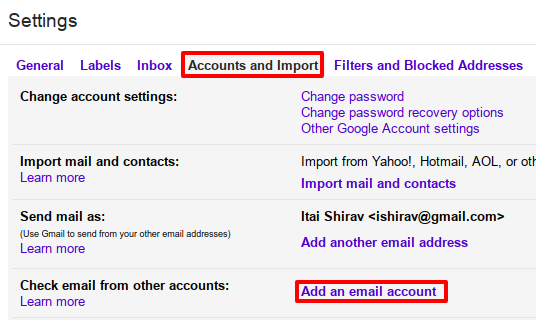 Step-4 Enter your full rediffmail.com email address in the window that opens, and click on the "Next" button.
Step-5 In the next step, select the "Import emails from my other account (POP3)" option and click "Next".
Step-6 Enter your full email address again in the "Username" field.
Enter the password to your rediffmail.com email account in the "Password" field.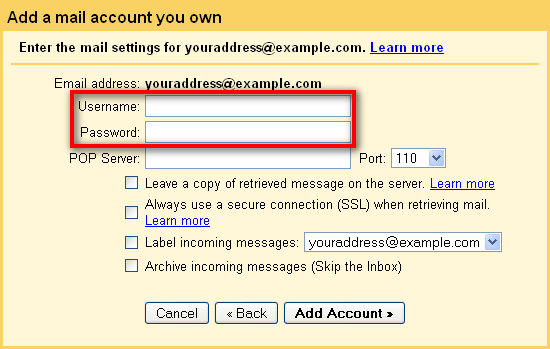 Step-7 Enter pop.rediffmail.com in the "POP Server" field.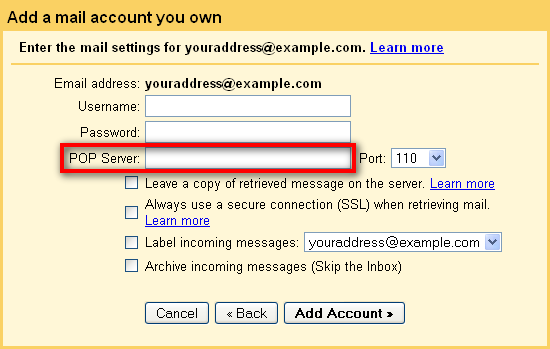 Step-8 Click the "Add Account" button.
Now click the "No" option on the next screen and finally, click the "Finish" button.
Upgrade to Rediffmail Pro
Upgrade from Rediffmail to Rediffmail Pro
Click here to upgrade your Rediffmail account to Pro to access the feature of Rediff related tools.