.EML File Extension
What is an EML file?
An EML is a file extension for an e-mail message saved to a file by Microsoft Outlook Express. This EML file format was originally developed by Microsoft for Outlook Express and later adopted by all latest version of MS Outlook. EML is stored in a plain text in MIME RFC 822 standard format by Microsoft Outlook Express as well as some other email programs. This file contains plain ASCII text for headers, main message body with attachments with original email message. EML file type also contains linked and hyperlinked attachments as well. Header of EML file type normally contains e-mail address of sender and recipient, subject, time & date stamp of message.
How to open .eml file type?
There are various ways to open EML file type. If you are using one of these email client like Outlook Express, Windows Live Mail, Thunderbird etc. You can easily import EML file into these email application to view email message of your Outlook Express.
Another method is to rename your .eml file type to .mht file format in order to access the email message from Internet browser. In some cases user find it difficult to rename the file extension. This can be solved by enabling the File Nam Extension Option from your computer setting. Below are the steps involved in order to enable this feature.
Step 1. Open My Computer and click on View.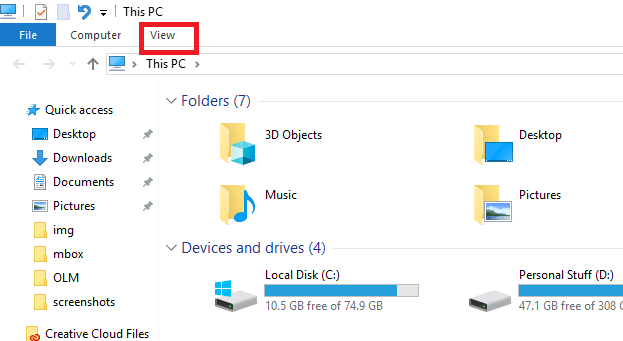 Step 2. Enable "File Name Extension". This will allows you to rename your file extension from .eml to .mht format.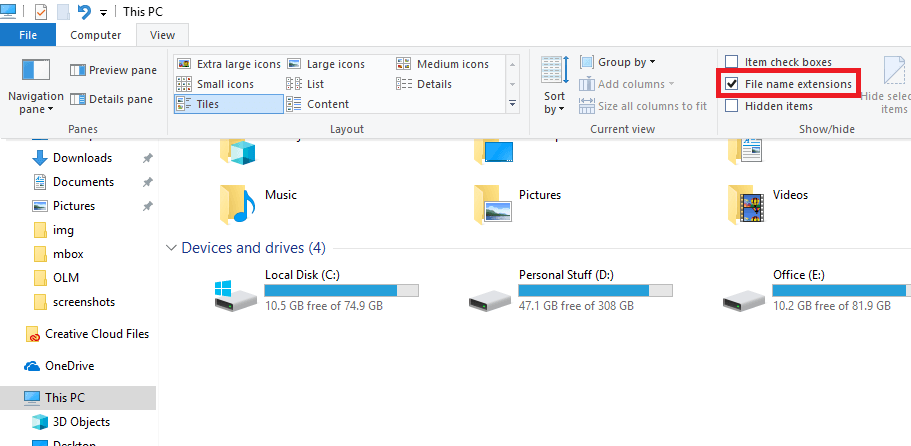 Further you can also view your EML file type using third party applications. EML Viewer is freeware application which is developed to view EML files of Windows as well as Mac operating system. This tool supports files of every email client which uses .eml format like – Windows Live Mail, Windows Mail, Apple Mail, Dream Mail, Outlook Express etc.)
FREE DOWNLOAD

Open and view .EML files with EML Viewer.
More Information
Advik Software had launched various EML Converter series which carries more than 5 output formats. In order to access EML file type in several email clients with attachments. Below are some common features of our tools;
Single Panel Interface to operate the application with ease.
Support multiple languages.
Bulk Transfer to convert multiple EML files at once.
Saves Attachments of emails in its original format.
File Naming option to arrange email according to user's requirement
24/7 Live chat support available for complete product assistance
NOTE:
Download the Trial Version in order to do a Free Evaluation.
Convert EML to Multiple Formats