How to Recover Deleted Files from Acer Laptop? – (2023 Updated)
Are you looking for the easiest way to recover deleted files from Acer laptop? Congratulations! you had arrived at the right place. Today I will be guiding you two best and easy way to recover permanently deleted files such as Photos, Videos, Music files, any kind of Document files, etc. Go through the complete article to explore the step by step data recovery guide.

The laptop is a personal computer that is small, lighter and thinner than most desktop, including powerful capabilities. Acer laptops are one of the best performing laptops in the market. There are two types of disk drive SSD (Solid State Drive) and HDD (Hard Disk Drive) in Acer laptop. SSD is flash storage and much faster than its HDD. Hard Disk Drive is larger than SSD and much slower to read and write. Recovering deleted files from these types of hard disk is no more complicated.
Reason Leads to Deletion of Data from Laptop 
Losing files usually photos, documents, videos and other data from laptop or pc is very painful. Our pc having some of the most important files including office documents, personal data and many things that we can never afford to lose. There are several reasons for deleted files on laptops or pc.
Hardware Failure
Hardware failures are one of the most common reasons for deleted files/data loss.
Human errors
Mistakes made by users or operators due to either lack of experience or inattentiveness take the second place after hardware failures.
Physically Damage
The breakdown of disk storage that physically stores the data is likely to result in data loss.
Accidental Deletion
While working on pc or laptop users may accidentally delete some useful data. Certainly, OS will warn the user of possibly erroneous actions, but the user fails to pay attention to the warning messages.
Disk Partition
When deciding to reinstall the operating system, the user may accidentally select the wrong partition which causes data to lose.
Viruses
It is important for users to know that computer viruses may damage or delete any data on the pc without the user's consent and they are able to spread, infecting other devices.
Theft
Leaving out the cases of data theft when a physical device gets stolen, to get the most of the user's financial and confidential information.
Overwriting of File Contents
Any file editor, whether a document, video, image, picture or audio, enables the user to change the contents of the file. Once the "Save" button is pressed and the file is closed, new contents are written over the former ones. Unfortunately, if for some reason you need the previous version of the file, this case cannot be handled by any data recovery software. The only thing you can do is recreate the file from start.
Method 1. Recover Deleted Files from Acer Laptop – Free Trick
When the user may accidentally delete some important data like images, videos, documents, etc. from the laptop. They can easily restore them while performing a few steps;
Step 1. Go to the Windows homepage and open Recycle Bin.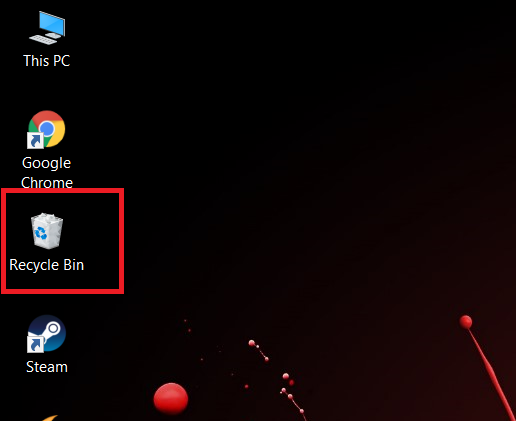 Step 2. Search for the file or folder that you wish to recover or restore.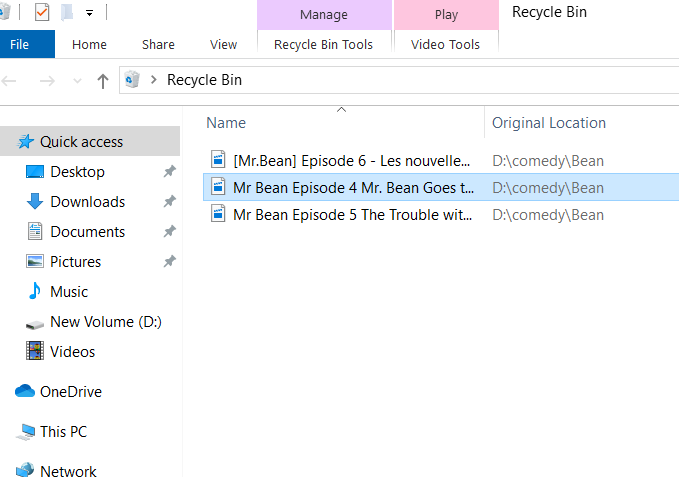 Step 3. Right-click on your selections and select restore.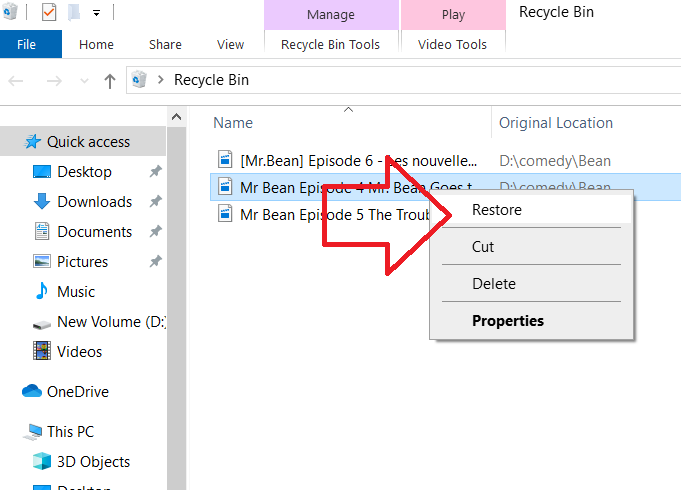 This deleted file will be restored to its original location.
Method 2. Retrieve Permanently Deleted Files from Acer Laptop
Instead of simple deletion, the user uses Shift+Delete keys to delete files. That makes files permanently deleted, there are many other reasons like unexpected system shutdown, delete files in recycle bin when it is full, and many more. When data loss happens, first remember to stop using a computer or other external memory storage devices. Once the data had been deleted from a particular disk or drive you must avoid overwriting of additional data in the same storage device.
Download and install Advik Data Recovery Wizard in your Acer machine. This software is compatible with recovering permanently deleted files from Acer laptops (supporting all editions). This program offers you 3 mode of data recovery;
Deleted Data Recovery
Formatted Data Recovery
Partition Data Recovery
Using this beast, you will be able to recover your Images, Videos, Music files, all types of Document files, etc.  This application permits you to retrieve data from FAT as well as NTFS types of partitions.
Steps to Recover Permanently Deleted Files from Acer Laptop are as follows;
Step 1. Run the wizard and select "Deleted Data Recovery" as a recovery type.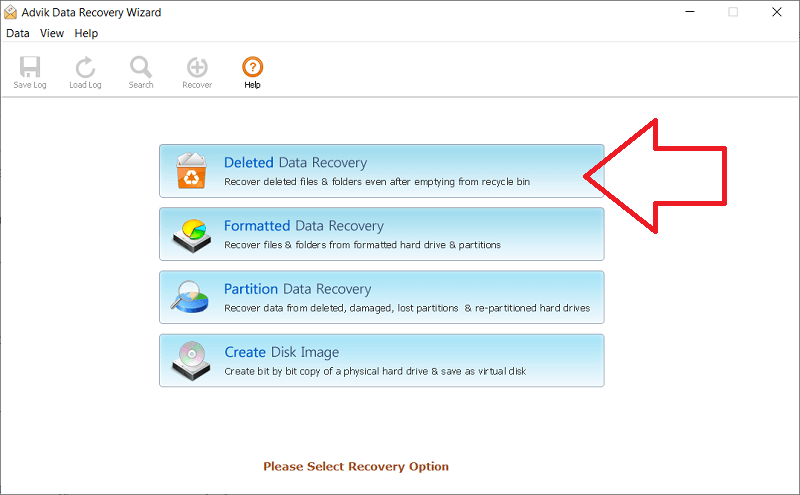 Step 2. Choose your respectively drive to recover deleted file from a disk drive.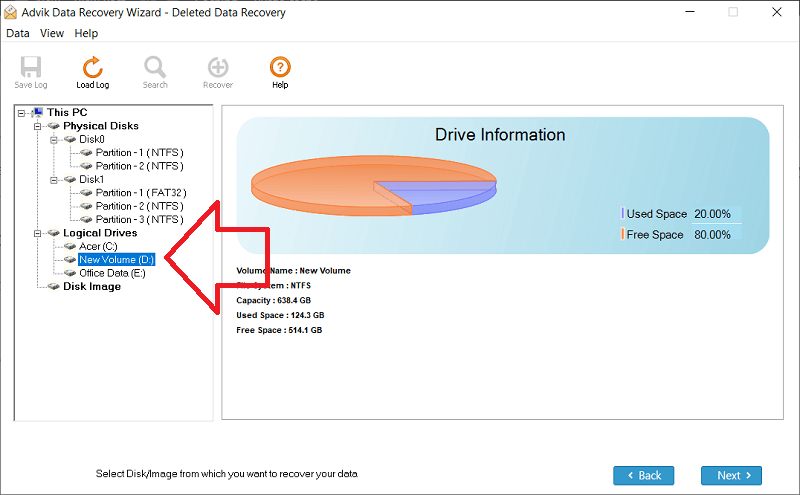 Step 3. Now, the software will start scanning your disk drive.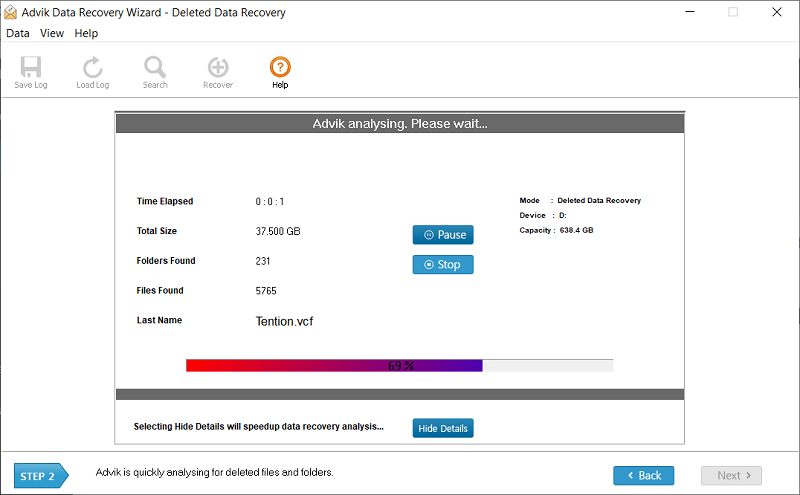 Step 4. The software will display all the deleted files, now select the files you want to recover and click Save button.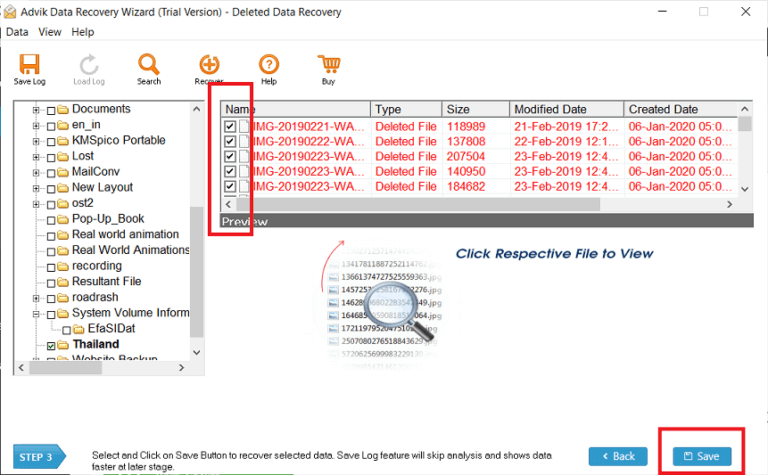 Step 5. Choose your output location where you want to save the recovered file.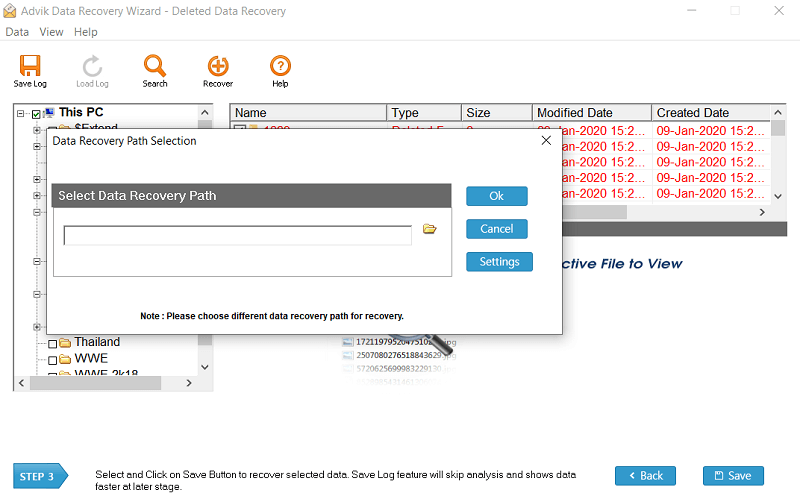 Now, sit and relax. The software will automatically recover all selected deleted files from your laptop disk drive.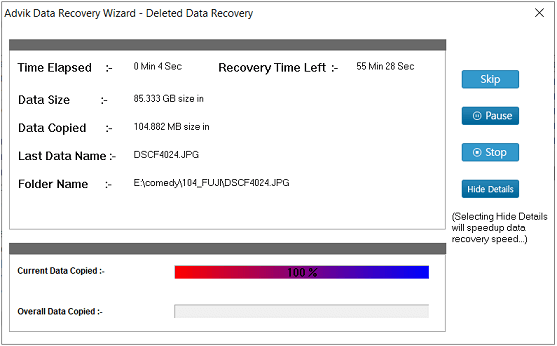 Final Words
Till now, we had discussed how to recover deleted files from Acer laptop. In the above segment, we had noticed that deleted files could be recover from Recycle bin. However, permanently deleted files cannot be easily recovered. Thus, I would like to suggest you to try Advik Acer Data Recovery Software to retrieve deleted files (like Images, Videos, Document files, Music Files and all types of files).

Feedback and Review
Thanks to team Advik technical department for helping me out. I thought my marriage photos are completley gone after permanently deleting the entire folder from my laptop. Luckily I found this professional software that recovered deleted photos from my acer laptop.

–Bill Murray (Singapore)
How to recover deleted video from acer laptop? I asked this question to Acer customer support when I accidently deleted my kids childhood video. They denied helping me in this issue and asked me to go for any data recovery software. So I searched for the best Acer Data Recovery Software and landed here. While scanning my device using this software, it displays all the deleted items including the video folder that I was looking for. Without any second doubt I purchased the software and recovered the file in no time. Thank You very much Team Advik.

– Maxim Gaudette (Canada)