How to Import PST to Mac Mail Without Outlook?
Summary: If you want to export emails from PST to Mac Mail, then you landed on the right page. In this article, you will learn the easiest way to import PST to Mac Mail. We will be focusing on a direct method to migrate emails from PST file into Apple Mail, which helps in saving your time and efforts. Before starting let's take a quick glance at PST file and Mac mail. Also, you can try Advik PST to MBOX Converter to export Outlook .pst data to .mbox file to import into Apple or Mac Mail.

Introduction
Microsoft Outlook is a desktop-based email client and is available as a part of the Microsoft Office suite. Primarily an email application, it also includes a calendar, task manager, contact manager, note-taking, journal, and web browsing. Outlook stores its mailbox data in the PST file type. The application allows you to export as well as import PST file into Outlook via the Open/Export option.
Mac Mail or Apple Mail is a default email client in Mac OS. It uses SMTP, IMAP, POP3, and Exchange protocols for sending and receiving emails. This desktop-based email client store its data in the .mbox file format. You can import the MBOX file into Mac Mail via the Import option.
How to Import PST to Apple Mail/Mac Mail?
Sorry, I am afraid there is no official way to import PST into Mac Mail. This is because of the difference in the development company and its product. Hence you won't able to transfer Outlook emails to Mac Mail or Apple Mail directly. Mac Mail can only import Mailboxes ( i.e MBOX file). You need to convert PST to MBOX file format to make it accessible in Apple Mail.
Effective Way to Open PST File in Apple Mail is Right Here!
Download and install Advik PST to MBOX Converter in your Windows system. This tool is specially developed to transfer Outlook emails to Mac Mail without losing any information. It will convert the Outlook PST file into the MBOX file type with attachments. So that you can import MBOX to Apple/Mac Mail application.
---
Follow the Steps to Import PST to Apple Mail;
Step 1. Launch Advik PST to MBOX converter software.
Step 2. Click "Select Files" and locate the PST file into the software.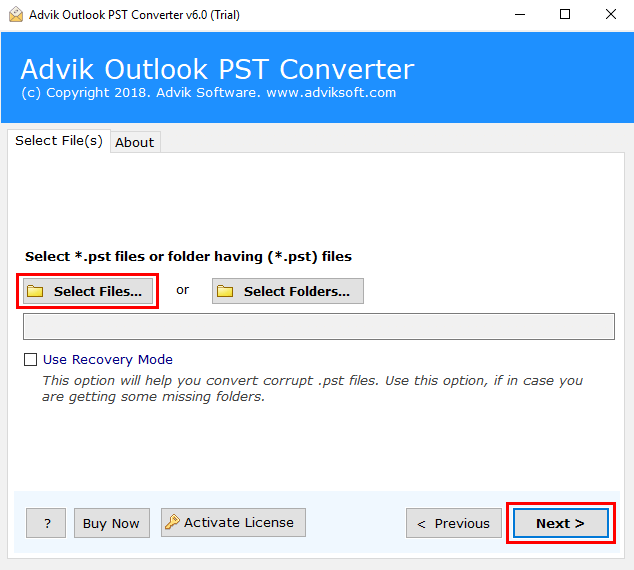 Step 3. Select the desired mailbox folder that you want to export.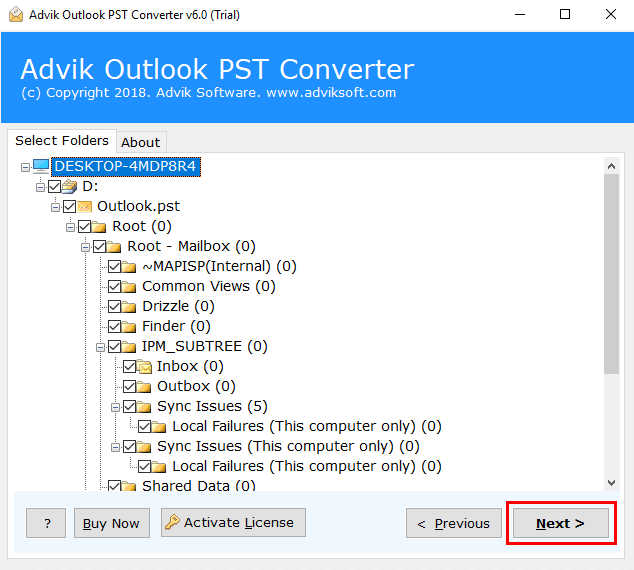 Step 4. Select "MBOX" as Saving Option from the list.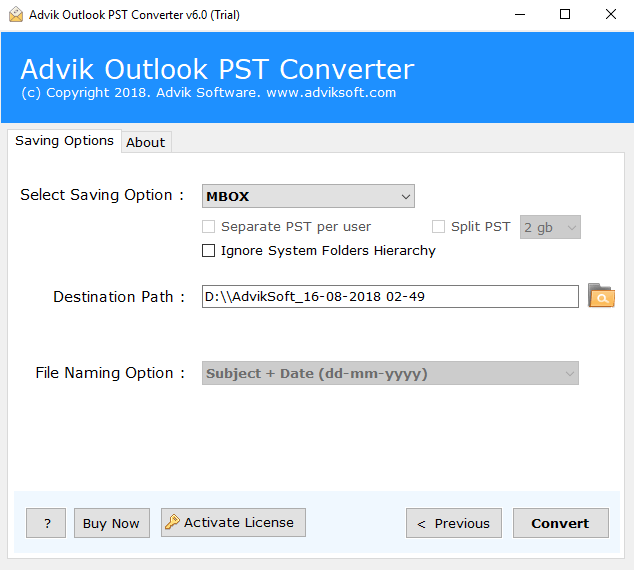 Step 5. Hit the Convert button and wait for the completion of the conversion.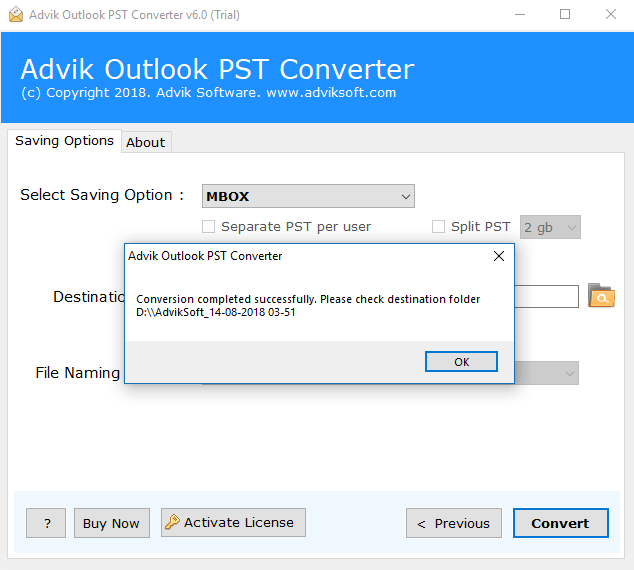 Step 6. Run Mac Mail and Import MBOX file via Import Mailboxes menu.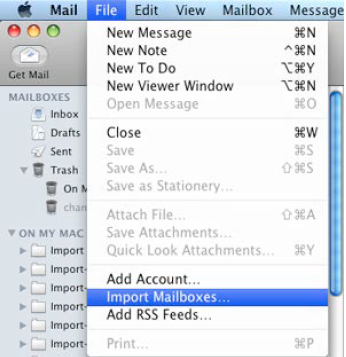 Isn't it amazing? This is one of the reliable and quickest ways to transfer Outlook archive data into Apple Mail.
---
Reasons to choose Advik PST to Mac Mail Converter Utility
There are many reasons to choose Advik Software. Some of the best features of this tool are as follows;
Maintain Folder Structure; This software has the ability to maintain the folder and sub-folder structure of emails. This feature allows users to navigate emails after the completion of PST to Mac Mail Migration.
Include Attachment files; Attachment plays a very important role in email messages. That's why this tool is designed to keep all your attachment files intact during the process of conversion.
Preserve Key Elements; The tool preserves all the key elements of emails such as "to", "Cc", "Bcc", "embed images", "Unicode texts", etc. during the process of PST to Apple Mail Migration.
Multiple Output Format; Apart from PST to Mac Mail, this software allows users to convert PST file into MSG, EML, TXT, HTML, MHT, XPS, RTF, DOC, TGZ, etc.
Cloud Migration; You can also use this software to import emails from PST to Gmail, Outlook, Office 365, G Suite, Yahoo Mail, Yandex Mail, etc.
Support All Windows OS: This software can easily be installed on almost all versions of Windows OS, such as Windows 10, Windows 8, Windows 7, Windows Vista, and Windows XP.
Free Demo Download; Download Advik PST to Mac Mail Converter software for free to check the efficiency and working of PST to Mac mail migration.
Dedicated Customer Support; In case you are stuck somewhere while exporting PST file to Mac Mail, you can contact our customer support for further help.
Why Wasting Time Anymore? Download PST to Mac Mail Import Tool Now
As I had mentioned earlier, Microsoft Outlook and Mac are two different email platforms. They store their data in different file formats. In order to import Outlook .pst file in Mac Mail, you need to convert them to a specific file format i.e. mbox that Apple Mail support. Download the tool for FREE and try your hand on it.

With the trial version, you can convert 25 items from each folder for free. To get full access, you need to upgrade the tool to full version.