How to Export PostBox to Outlook PST File? – Updated 2023
Want to migrate from Postbox to Outlook? You have successfully landed in the right place. Today we will be discussing how you can transfer emails from Postbox email client to Outlook 2019, 2016, 2013, 2010, 2007, etc version. Below is one of the simplest and error-free methods which will help you in email migration. Continue reading…
Postbox is a desktop-based email client for Windows and Mac OS. It was developed and launched in September 2008. The postbox email client is considered as a slick and affordable email client.
On the other hand, Microsoft Outlook is one of the most widely used desktop email client. It offers several business services like email management, address book, notebook, a web browser and a calendar where you can organize future meetings and plan your schedule.
Users Scenario Related to Postbox to Outlook Migration
Due to the Outlook stability, interface and performance Postbox users are willing to migrate emails from Postbox to Outlook. Below are the few queries that have been asked in Q & A sessions.
"How to transfer emails from Postbox client to Outlook 2016?"
"Is there any option to export Postbox to PST file?"
"Where can I find the Postbox to Outlook Migration tool?"
Free Solution to Export Postbox Emails to PST File
After deep research we had found there is no such official method to transfer Postbox mailbox data to Outlook. As Postbox store its mailing data in .mbox file format or the other hand Outlook stores its data in .pst file format. So in order to import Postbox emails to Outlook, you have to convert MBOX to PST format. So this migration leads to go for an alternate solution i.e. Advik MBOX File Converter.
Steps to Transfer PostBox Emails to Outlook 2019;
Step 1. Open Postbox in your system and select Options from Tools menu.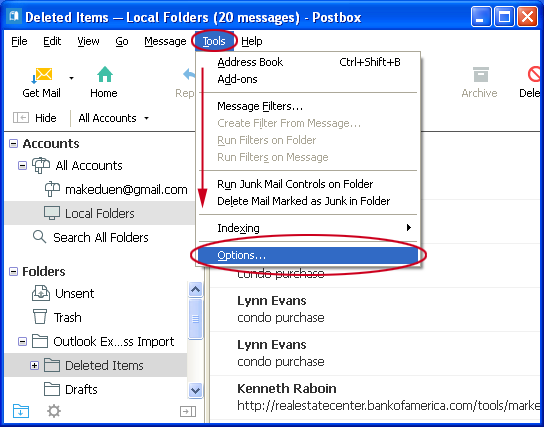 Step 2. A new screen will appear with several options, select Account Option >> Local folders. Now copy the folder location.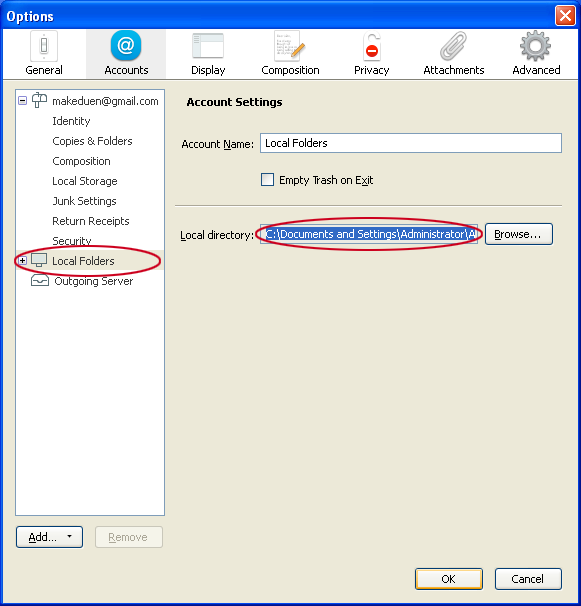 Step 3. Paste the copied location in the search browser in your system and go with it.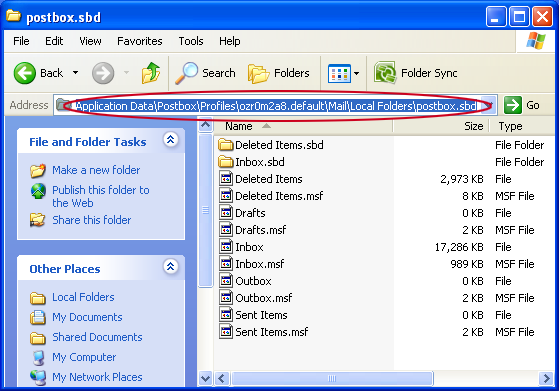 .sbd – It is folder file
.msf – It is an index file
.mbox – It is an actual file name (Without extension)
Step 4. Rename without extension files with .mbox file name.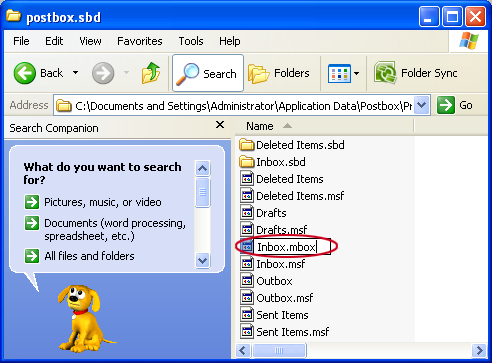 Step 5. Run Advik MBOX Converter and locate the Postbox Inbox file.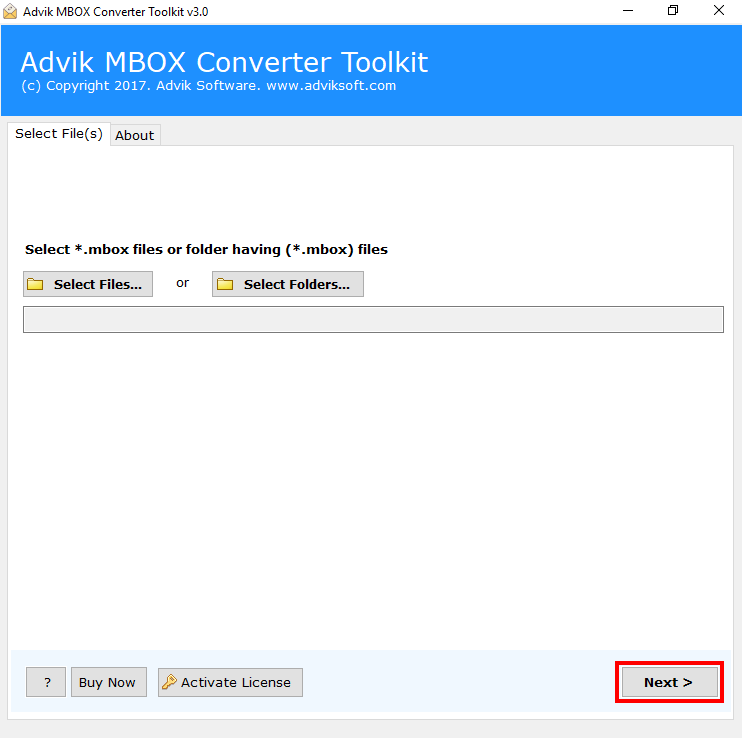 Step 6. Select PST as a saving option from the list.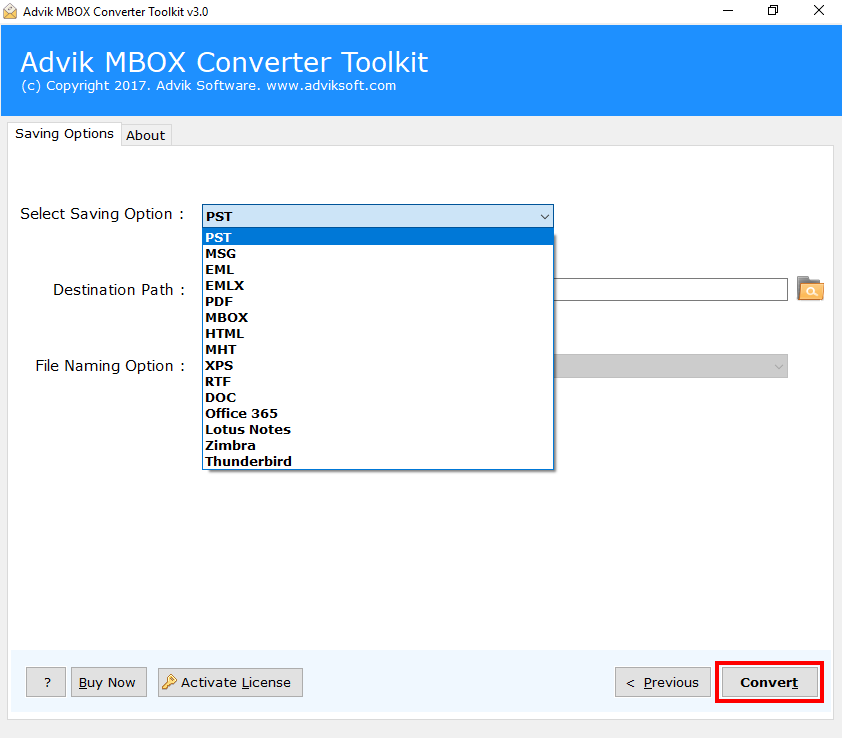 Step 7. Click Convert and analyze the conversion process.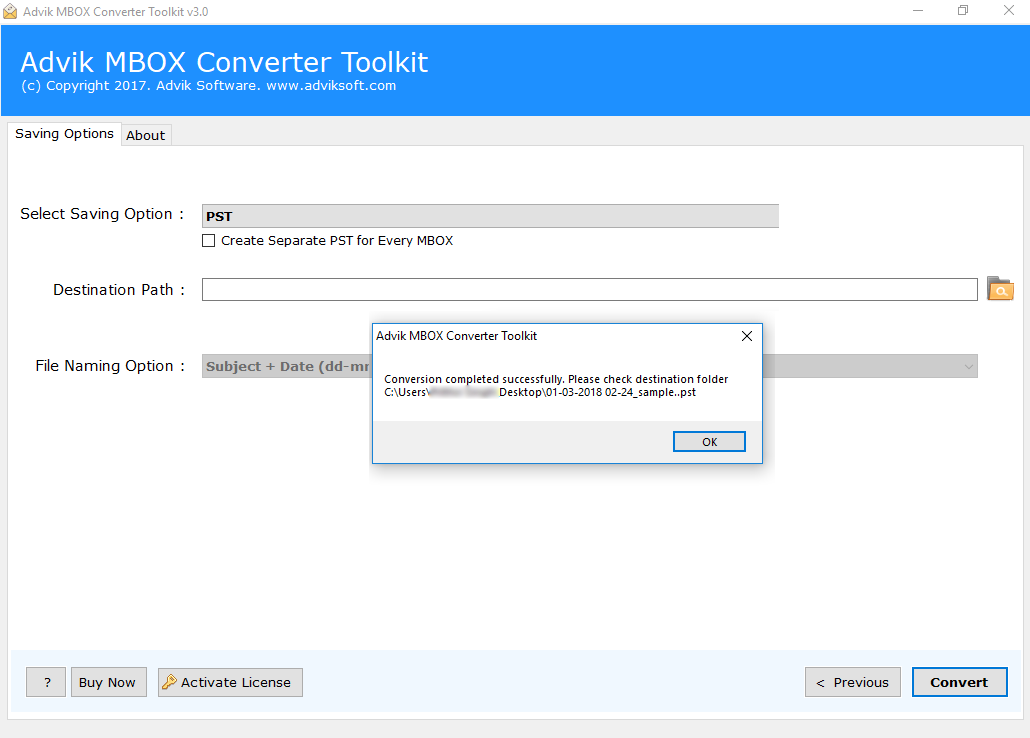 Once, the software export Postbox to PST file. You can import this file into Outlook 2019.
How to Import PST file in Outlook Client
Run MS Outlook and Navigate to File >> Open & Export >> Import/Export >> Import from another program or file >> Outlook data file (.pst) >> Click browse and add your Postbox .pst file >> Select account and click Finish.