How to Recover Data from SD Card After Formatting Instantly?
Summary
AdvikSoft SD Card Recovery Software is a powerful and safe solution to Recover Data from SD Card after Formatting. You Don't need to worry about permanently deleted files from your SD Card. This Software will recover and restore permanently deleted files in 3 simple steps. Download SD Card Recovery Software for free and recover your lost files instantly.

---
SD card is also known as Secure Digital Card. It is an ultra-small storage device designed to provide high storage capacity. SD cards are used in many small portable devices such as Mobile phones, Camcorders, Cameras, audio players, etc. SD Cards are now available in capacities between 1 GB to 1 TB.
Unfortunately, sometimes SD card gets formatted. This situation will cause lots of trouble for users. In this situation, you need to make sure that you can recover all lost information easily. There are several tools available on the web to recover data from SD Card after formatting.
Advik Data Recovery Software is one of the best SD Card Recovery Software that you can use to recover permanently deleted or formatted data from SD as well as from the Micro SD card. The functioning of this software seems to give a promising result.
If your system doesn't have a micro SD Port you might need a device to connect your Memory card. You might require an SD Card reader. Let me help you in finding the best one, as there are dozens of card reader available in Amazon. I will suggest Anker 2 in one card reader for this task. This card reader has 4.5/5 ratings with more than 37,000 reviews.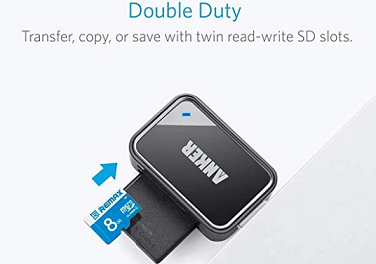 Link Source: Amazon
Steps to Recover Data from SD Card After Formatting are as follows;
Step 1. Run Advik Data Recovery Wizard in your system.
Step 2. Connected your SD Card to your PC.
Step 3. Scan the SD card and let the program to find all your files.
Step 4. Finally, Recover your deleted files in a secured location.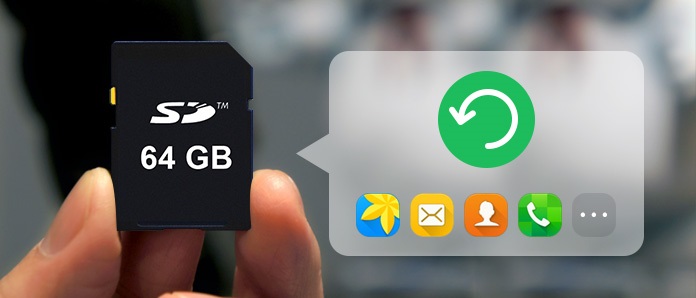 What Can SD Card Recovery Software Recover?
Here, we concluded 6 common Kingston pen drive problems that most users could meet:
Delete files from SD Card Permanently.
SD Card not showing data files.
Formatting or virus infection on the SD Card.
Windows says the SD Card not formatted.
SD Card becomes inaccessible or RAW.
SD Card damaged, corrupted.
Any type of data loss causes lots of troubles to SD Card users. If you are also facing a similar issue then just relax. Download and install the best SD Card data recovery software to Recover Data from an SD Card after formatting.

Why Choose Advik SD card Recovery Tool?
There are many reasons to choose for Advik SD Card Recovery Software. Some of them are as follows;
User-Friendly Interface; The user interface of the SD Card Data Recovery tool is very simple. It is also safe to say that the software does not presume any technical knowledge. If you have nothing to do with computers it is easy to recover your information through SD Card.
Recover All File Types; You can easily recover almost all types of file formats such as audio, video, documents, compressed files, or any other raw file. All you need to do is take a look at the lists of files shown on the interface of the tool during recovery and recover Data from SD Card After Format.
Most Accurate Recovery; Advik SD Card data recovery software provides the most accurate recovery of data even after the formatting of your micro SD card. All files and folder structures remain the same after the recovery of your lost data.
Support all versions of Windows OS; You can install this software on almost all versions of Windows OS such as Windows 10, Windows 8, Windows 7, Windows Vista, and Windows XP. This software is also workable on both 32-bits as well as 64-bits of machines.
Dedicated Customer Support; In case you stuck somewhere while recovering data from SD card after format using Advik SD Card Recovery tool. You can contact our customer support using Live Chat or by email.
Free Demo Download: We suggest you download and try the free version of this tool to recover data from SD card after format. You can easily upgrade the same software using the license key.

Final Words
It is always recommended by IT Administrators and Experts to choose only authentic software to recover data from SD card. Even though the cracked and free tool might recover your data but they will inject malware files into your system folders. Thus, choosing Advk SD Card Recovery Software will help you in restoring lost files safely and securely.
Read Also: Recover Data from Kingston Datatraveler USB