Save Email as PDF in Outlook 2019 With Attachments – Guide
At the end of this article you will be able to save email as PDF in Outlook 2019 with attachments. Also, you can save Outlook 2019 email as PDF in batch without losing any information.
Outlook 2019 will help you to connect and stay organized with your email, calendar, and contacts all in one place with the latest version of Outlook for your home or business. Outlook offer users to save its emails as .msg file format via drag and drop. Most of the users found it very difficult while saving Outlook emails as PDF file format. So let's discuss how to save Email as PDF in Outlook 2019.
Free Way Save Outlook 2019 Email as PDF
Open Outlook 2019 and select the mailbox folder.
Select your desired mails. (Ctrl+Click)
Now, right-click and select Quick Print from the menu.
Save your PDF file to any location of your system.
Done! This is how you can save multiple emails as PDF file in Outlook 2019.
Limitations
The above method is the official way to export Outlook 2019 emails to PDF files. However, there are few limitations involved in the above method which are as follows;
The email will be saved without attachment.
Complete emails will be saved as a single PDF file.
In order to overcome the above limitations, we suggest you go for an alternative approach.
Save Email as PDF in Outlook 2019 With Attachments
Run Advik PST to PDF Converter in your system. This wizard is specially developed for Outlook users. You can export Outlook emails to PDF files in bulk. No need to save each email over and over again. One the other hand this solution will preserve and hold the attachment file. Hence you won't lose any single bit of information.
Steps to Export Outlook 2019 Emails to PDF File;
Step 1. First of all, export PST from Outlook 2019 via Import/Export option.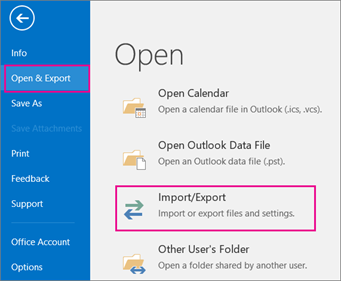 Step 2. Run Advik PST Converter in your system.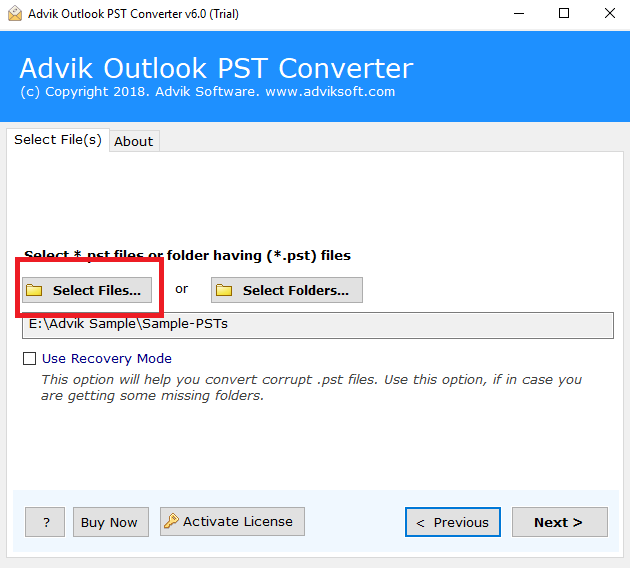 Step 3. Browse and locate Outlook 2019 PST file into the panel.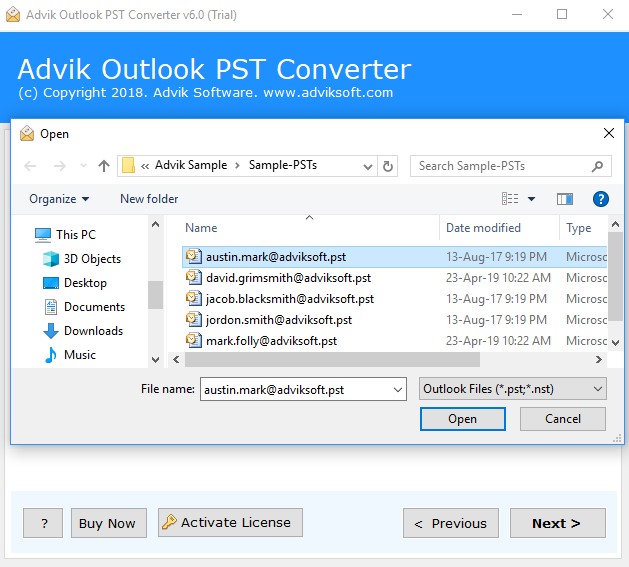 Step 4. Select mailbox folders that you want to export.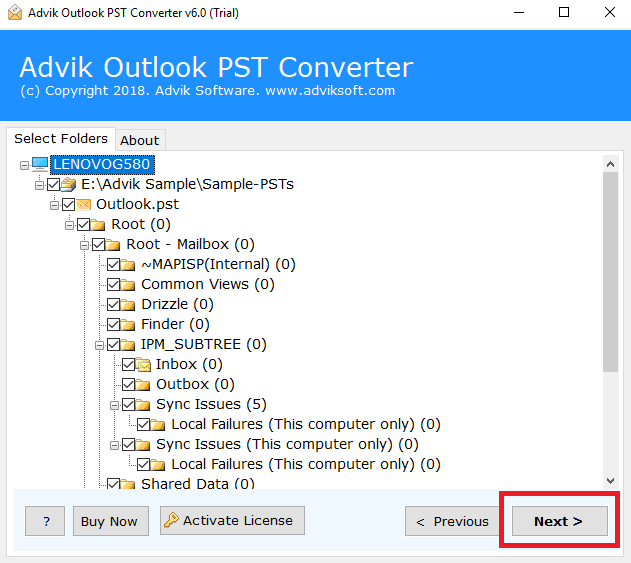 Step 5. Choose PDF as a saving option from the list and click Convert.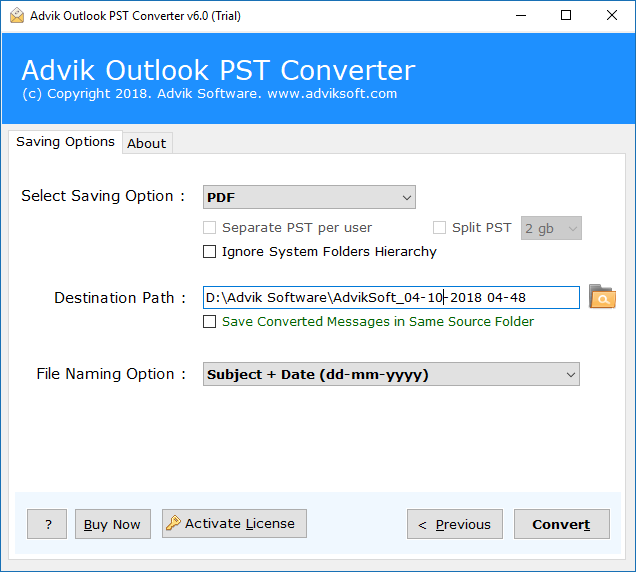 Now Sit back and relaxed! The machine will automatically convert complete/selected Outlook 2019 mailbox folders to PDF files with attachments.

Summary
The idea of choosing an application over the manual method is to perform complex tasks in the easiest form. Hence to overcome the limitations we advise you to go for a professional approach. Not only it will preserve and hold an attachment file, but it also reduces manual efforts and time.