How to Export Emails from Office 365 to DOC Files?
Are you searching the easiest way to save Office 365 emails to DOC format in batch? If yes then you landed on the right page. In this article, I will share a perfect method to Export emails from Office 365 to DOC in bulk.
This article is even for newbies, as this method does not require technical knowledge of computer. Anyone with basic knowledge of computer can convert Office 365 to DOC file easily.
Before going further let's take a quick look at Office 365 and DOC file…
Office 365 is a subscription line service offered by Microsoft. Office 365 subscription includes much software such as Word, Excel, SharePoint, Access, One Note, One Drive, Outlook, etc. It provides continuous updates of the software without having any additional cost during the life of the subscription.
Whereas DOC or .doc is a file format used for word processing documents. DOC is an abbreviation of Document file type. Microsoft uses the .doc format for MS Word. Other word processors such as Google Docs, Apple Pages, OpenOffice.org Writer, IBM Lotus Symphony, etc. can also read and create DOC files.
Read Also: How to Export Outlook Emails to Word Document?
Easy Way to Export Office 365 Emails as DOC Files
There is no direct method to export emails from Office 365 to DOC file. For this task, I would like to suggest you to Download and Install Advik Office 365 Backup Tool. This software has the simplest User Interface which allows users to save emails from Office 365 to .doc format in just a few steps. You can Download this software for free to check its efficiency. Hit the below button to download this software.
Steps to Convert Office 365 Emails to DOC file in Batch
Step 1. Download and Install Advik Office 365 Backup tool.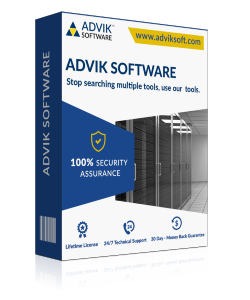 Step 2. Run the tool and enter your Office 365 email ID.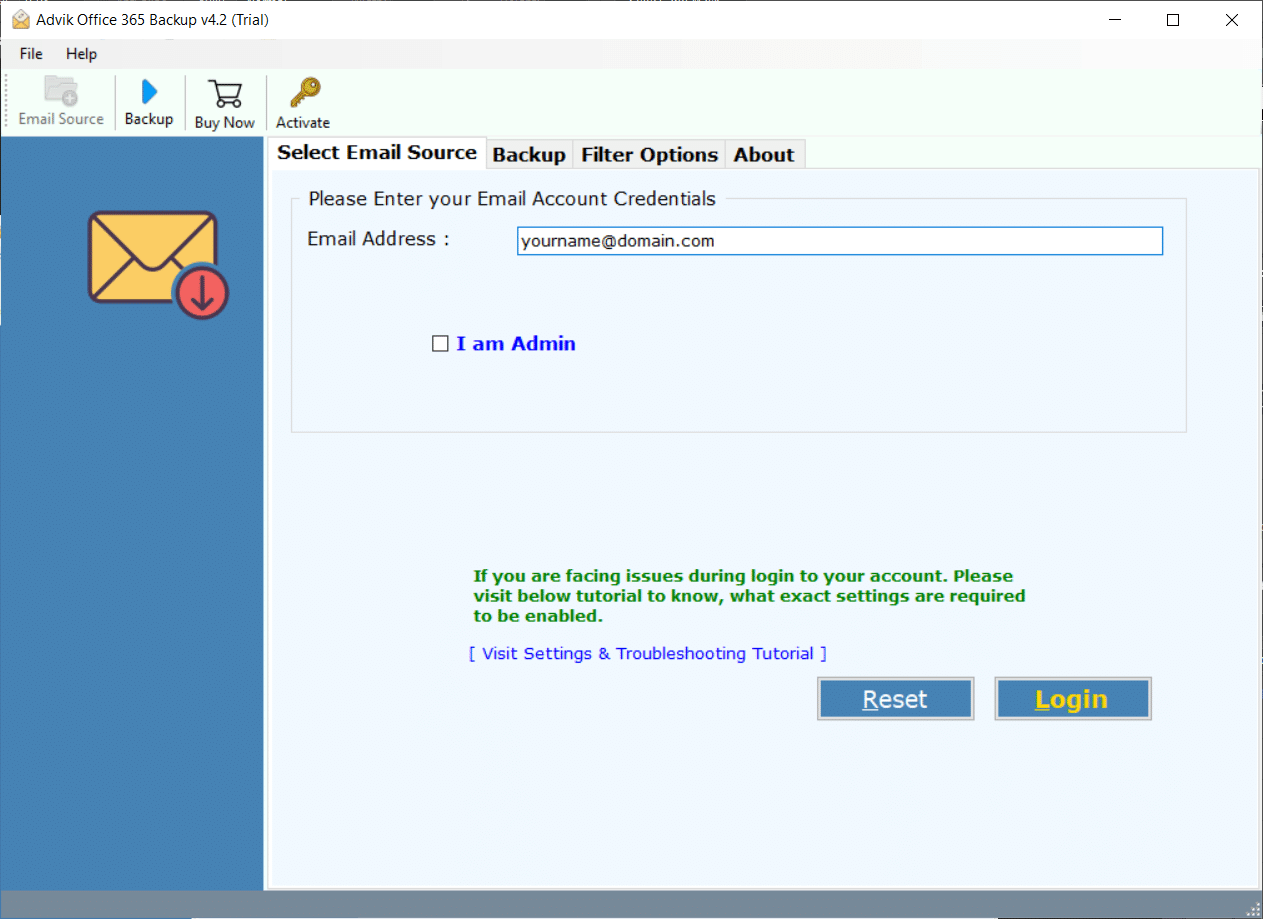 Step 3. A Microsoft prompt will appear asking for the password.
Step 4. Select desired mailbox folders that you want to export.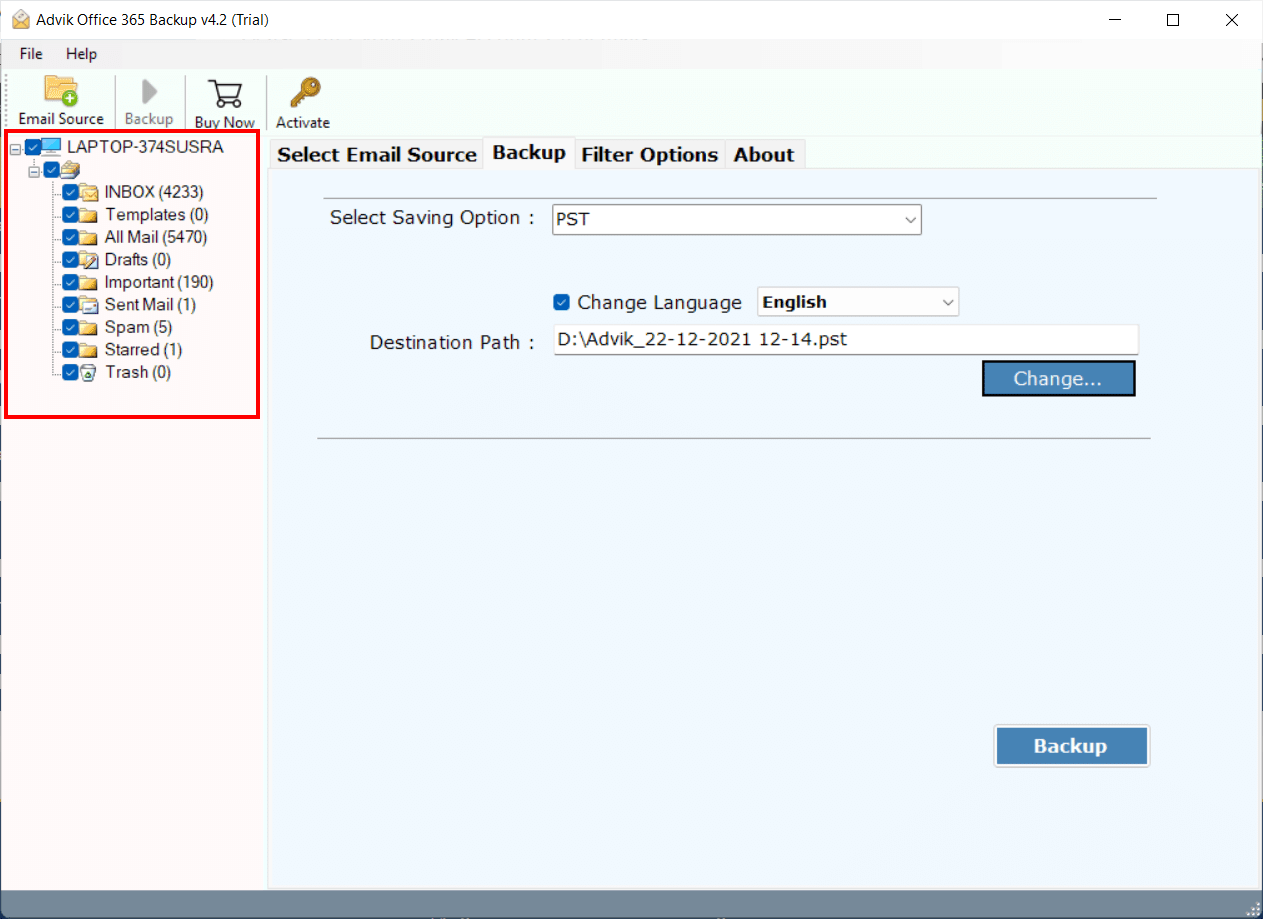 Step 4. Choose DOC as a saving option from the list.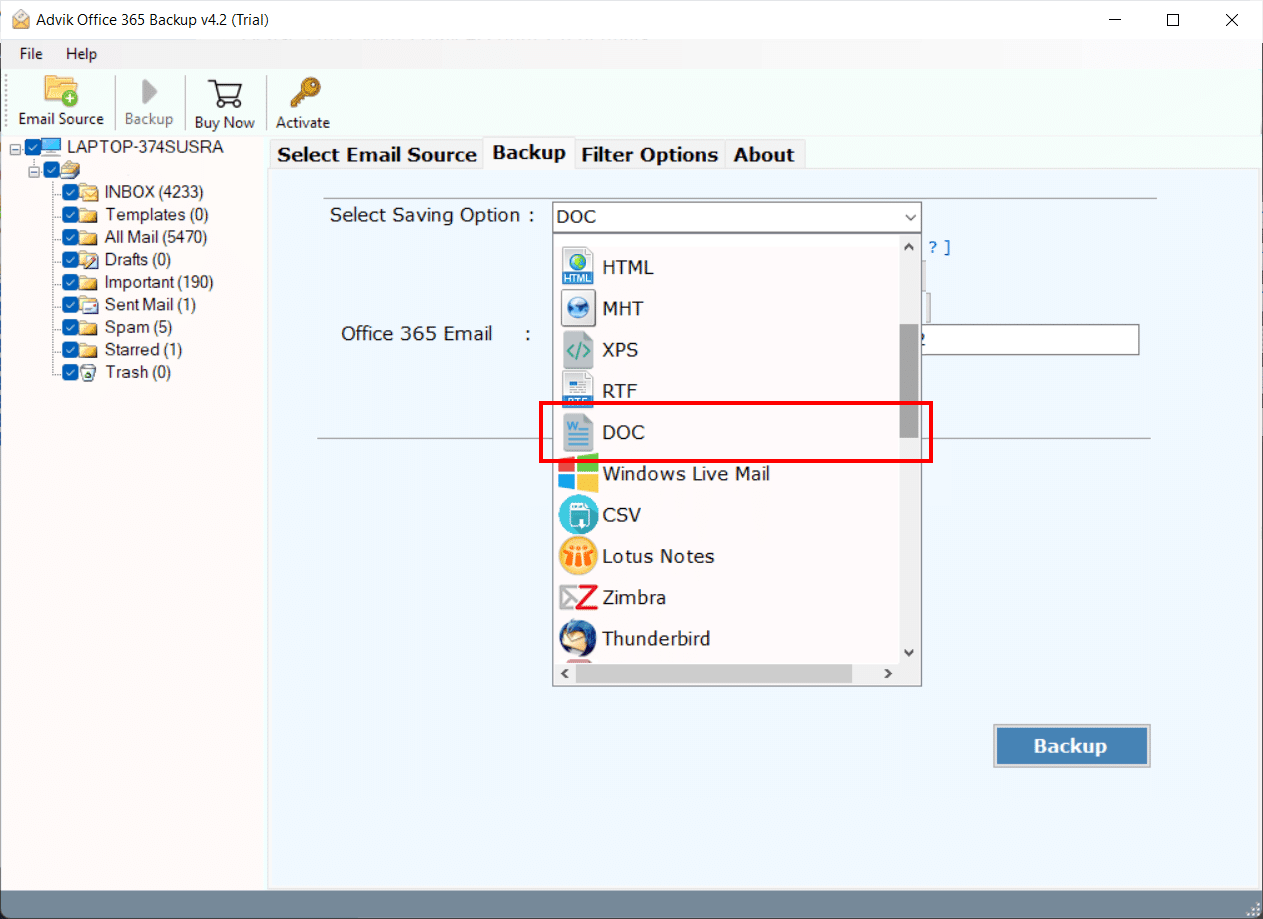 Step 5. Hit the Backup button and analyze the process of conversion.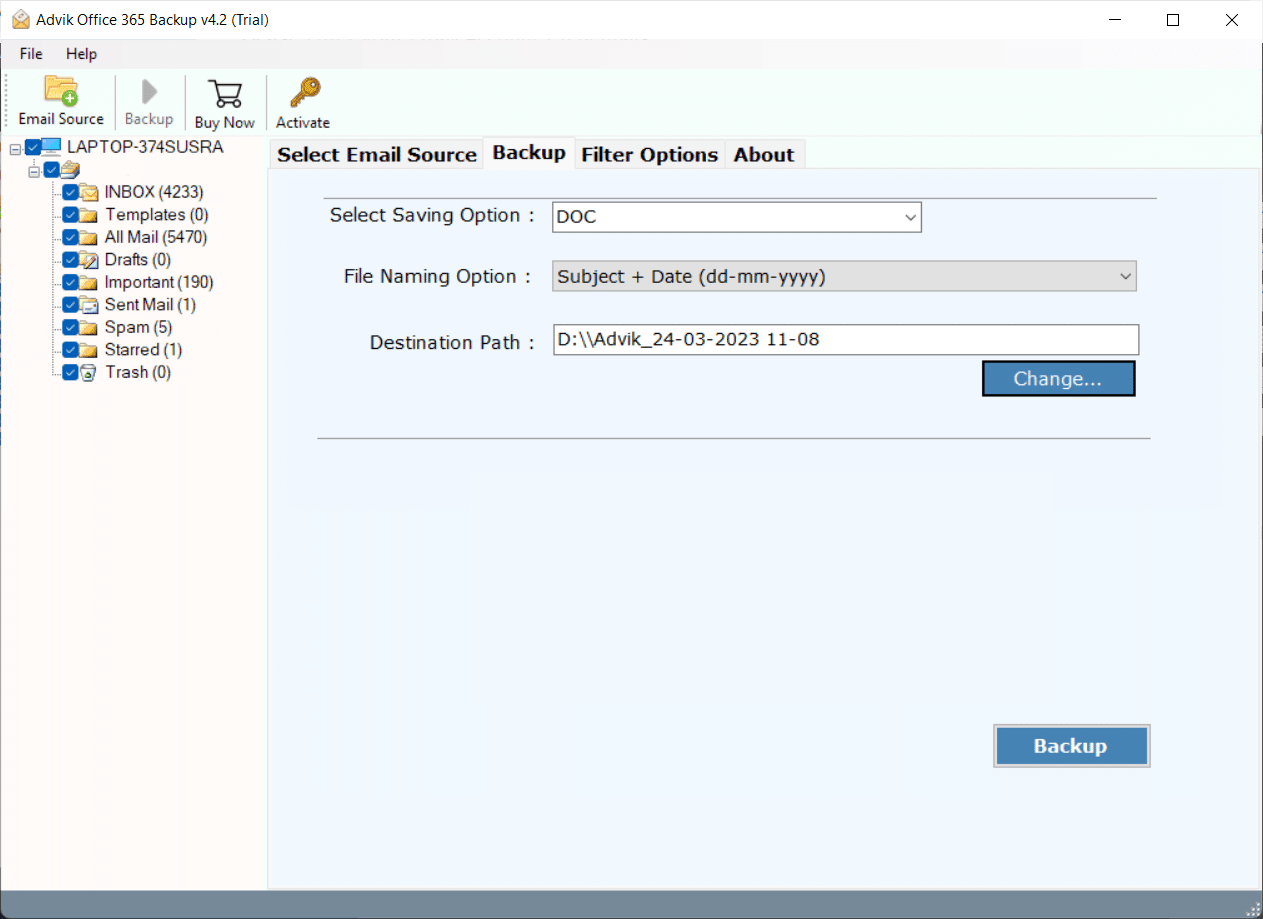 This is how you can convert Office 365 emails into DOC format within a short frame of time.
Video Tutorial – How to Export Office 365 to DOC (Word Document File)?
Reasons to Choose Advik Software
There are many reasons to choose for Advik Office 365 to DOC Converter. Some of them are as follows;
Batch Export Office 365 to DOC; Using this software you can easily export office 365 emails to DOC file format in bulk, which saves your time and efforts.
Include Attachment file; All your attachment file saves in a different folder named as attachments so that you can view those files later.
Maintain Folder Structure; This software maintains folder and sub-folder structure of your emails, which helps you to navigate your emails easily.
Support Multiple Formats; Apart from Office 365 to DOC Conversion, this software also allows users to download office 365 emails to PST, MSG, EML, EMLX, PDF, XPS, RTF, TGZ, etc. file formats.
Cloud to Cloud Migration; You can also use Advik Office 365 to DOC converter to migrate your emails from Office 365 to Gmail, G Suite, Yahoo Mail, another Office 365 account, or any email service that uses IMAP protocol.
Support All versions of Windows; You can install this software on almost all versions of Windows OS such as Windows 10, Windows 8, Windows 7, Windows Vista and Windows XP.
Retain Key Elements; All the key elements of emails remain the same. These key elements include Cc, Bcc, to, from, hyperlinks, Unicode texts, embed images, etc.
Free Download; You can download this software for free to check the working and efficiency of Office 365 to DOC Converter Software.

Dedicated Customer Support; In Case, you stuck somewhere while using this software. You can contact our customer support team for further help.

Below are some queries which can be solved using the above solution;
"Can I export emails from Office 365 to DOC Format in Bulk ?"
"How to convert Office 365 emails to Document file?"
"Suggest me the easiest way to export Office 365 emails to DOC?"
"Where can I get the best Office 365 to DOC Converter?"