Gov.in Email Backup – Export Emails from @gov.in to PC
At the end of this article, you will be able to get answers to your queries like how to backup gov.in email backup, export gov.in emails to pc, download @gov.in email backup, government email account backup, gov.in email backup solution and so on. First of all, let's have a glimpse of knowing what is @gov.in email account.
The Indian Government uses email as a major mode of communication. Communications include Government of India data that travel as part of email transactions between users located both within the country and outside.
The email services provided by other service providers shall not be used for any official communication.  The official identified for the task shall be responsible for the damage of the entire user's bases configured under that respective domain
Responsibility of the Users Having @gov.in Email id
Appropriate uses of email service
The email provided as a professional resource to assist users in fulfilling their official duties. Designation based ids should be used for official communication as well as personal communication.
If you are a Government officer and using @gov.in email id then you might have an idea how important to secure your email data. As the email policy regarding the usage of such an email id states that, the user is responsible for any data/email that is transmitted using the GOI email system. All email/data sent through the mail server are the sole responsibility of the users owning the account.
In addition, it is also mentioned that;
"Back up of important files shall be taken by the users at regular intervals. The IA shall not restore the data due to loss to the user's actions."
Now you many have understood why to save or backup up crucial data to the local systems or hard drive from time to time. SO in order to overcome the issue, you should archive @gov.in to hard drive occasionally.
For that, we have come up with an extraordinary email backup solution. Continue reading the article in order to a backup gov.in email account.
How to Export @gov.in Email Backup to Computer | Hard Drive
Advik Software had recently launched All in one "Advik Email Backup Tool". This toolkit consists of dozens of useful features. You can download or export emails from more than 80+ popular email service providers.
This ultimate personal email archive software offers to export gov.in emails to PST, PDF, EML, MSG, MBOX, DOC, RTF, NSF, HTML, XPS, TGZ, and many other file formats. The benefit of such an email file conversion is that you can access the email in several useful applications like Outlook, Internet Explorer, MS Word, Thunderbird, Zimbra, Adobe PDF Reader and so on.
If your organization had upgraded the email services to the cloud then it would be a very risky process to transfer emails from one email client to another. So in order to reduce the risk in such situations, the additional features have been added to this tool by which you can transfer email from gov.in to Gmail, Office 365, G Suite, Windows Live Mail, Yahoo Mail, Rediff Mail, another @gov.in email account, etc.
Apart from being a loud mouth lets back to the tutorial which will explain the complete process of gov.in email backup.
Steps to download Gov.in emails to PC are as follows;
Step 1. First of all download and install Advik Email Backup Wizard.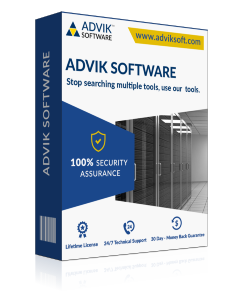 Step 2. Select IMAP option from the list and enter your gov.in email login credentials.
Step 3. Select the mailbox folders for backup.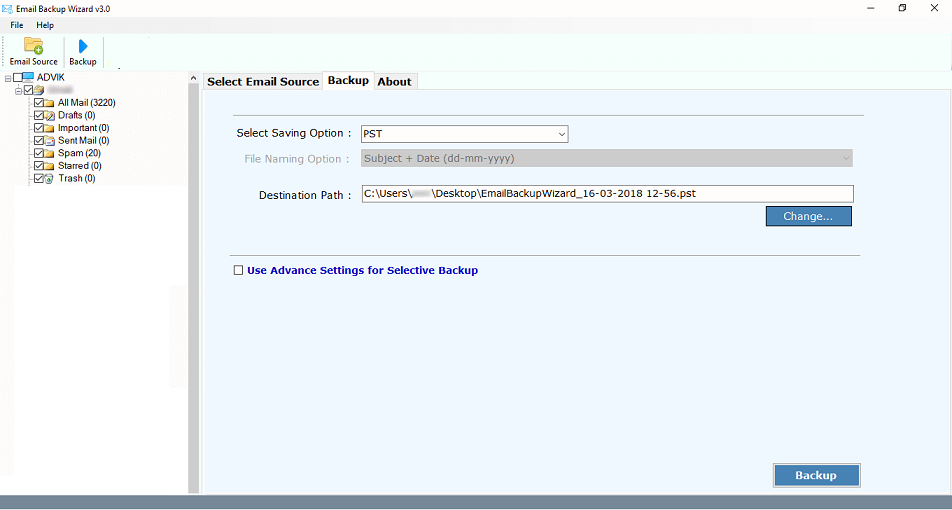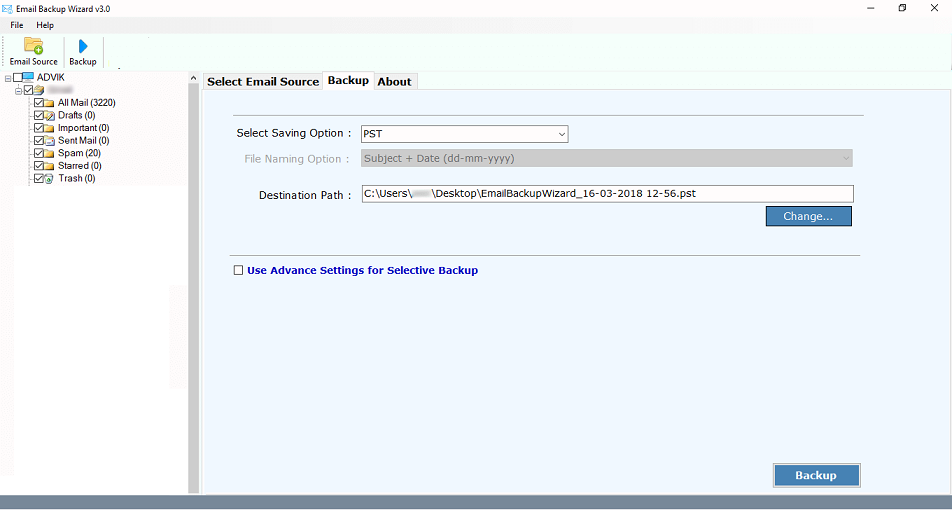 @gov.in Email Backup
Step 4. Select the file format from Saving Option.
Step 5. Click Convert.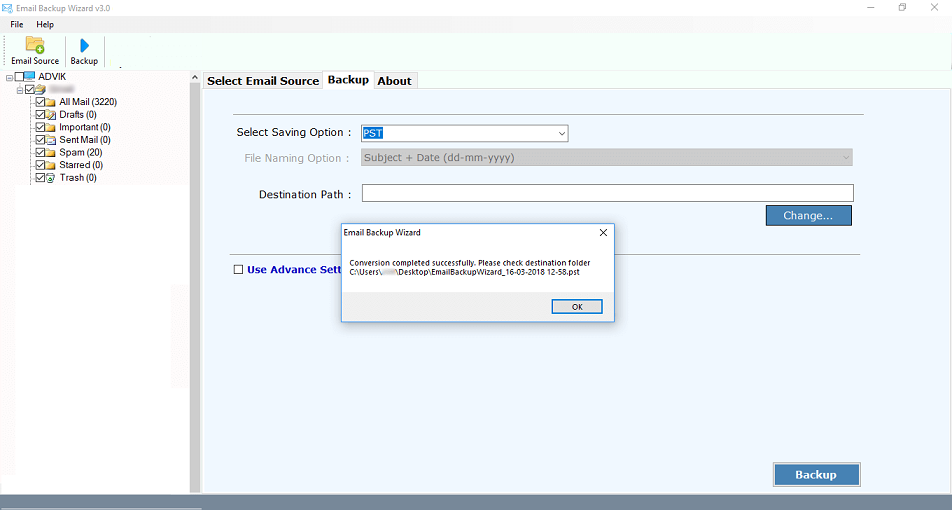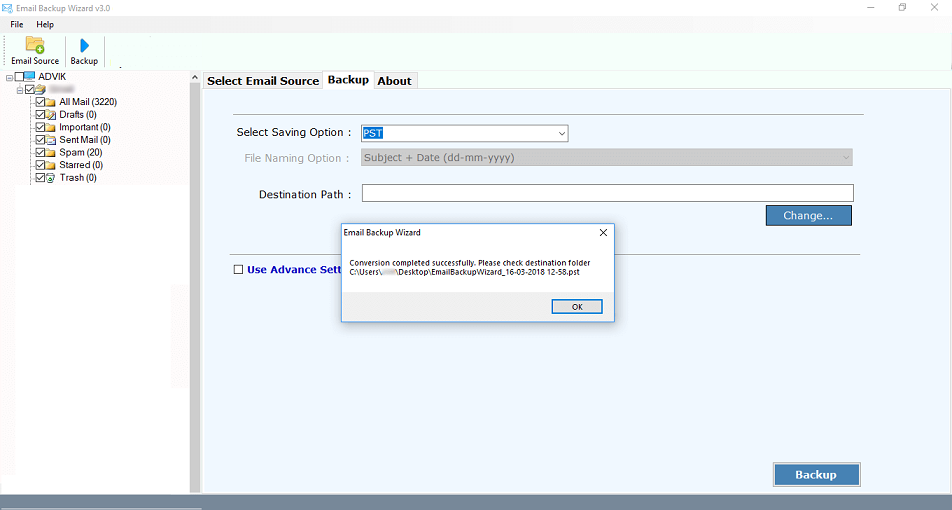 Government email backup finished! This is how you can save your @gov.in email backup to pc in the most secure way. During the whole backup process, this email backup wizard ensures no data modification or omission of any information takes place.