How to Convert Outlook Emails to PDF With Attachments?
Have you ever noticed that your Outlook email account takes time to respond? Even basic send and receive functions work slowly. This happens especially when the server folder of your mailbox is clogged with numerous emails. Hence, you need to archive emails in a secure format like PDF. This article will tell you the best and easiest methods to convert Outlook emails to PDF with attachments.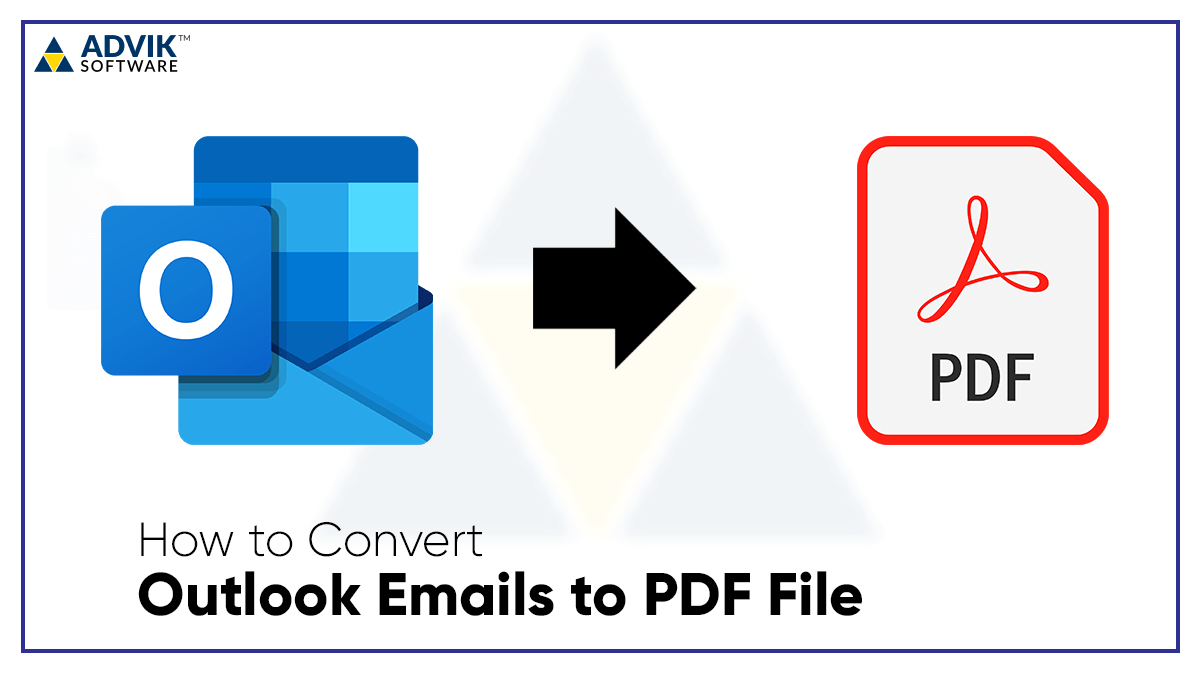 What is a PDF File?
A file created by Adobe. It stands for Portable Document Format (PDF), it is a type of document that may be printed or shared easily. In addition to photographs and text, PDF files can include interactive buttons, hyperlinks, embedded fonts, video, and many more.
Read Also: How to Export Outlook Emails to Zip File?
In the PDF format, you'll frequently find product manuals, eBooks, posters, job applications, scanned documents, brochures, and a variety of other materials. we can also save even web pages as PDFs with all of their formatting intact for future reference. PDFs look the same no matter what device they're opened on since they don't rely on the software that developed them, nor on any specific operating system or hardware.
Why Save Mails from Outlook as PDF Documents?
Here are major advantages to using the PDF format to convert Outlook emails, as well as several PDF creation choices so that you can quickly read, forward emails in PDF format. So let's start now.
A user may be required to preserve his or her email for future reference or archive purposes in a variety of situations. Saving emails as PDF files is likely the most straightforward and easy method of exporting emails, and it provides all of the benefits of the PDF file format.

Emails contain text information that allows single or numerous users to connect with one another digitally, as seen by the various forms of emails described above. They play an important role in both commercial and personal matters.

Email clients are programs that allow you to manage your emails. They provide all of the necessary tools and formats for accessing emails across a variety of platforms. So, it becomes more important to save emails like the Outlook email client in PDF format.

Many businesses find PDFs to be very beneficial. Whether you're invoicing clients, maintaining consistent customer records, or sending essential messages, PDFs ensure that the individual viewing the document sees it just as it was intended.

It is very easy to convert email files to a more user-friendly format like PDF. A PDF file can be placed in a typical document folder alongside Word, Excel, and other sorts of documents, and it can be shared and viewed by others regardless of the software they use. You can also protect your PDF files using passwords.
Methods to Convert Outlook Emails to PDF With Attachments
It is not simple to save Outlook emails as a PDF file. To convert an email to a PDF, there are numerous procedures to do. As a result, when you have hundreds of emails in your inbox, converting them to PDF becomes difficult. 
Third-party PDF converters can help in this situation. These converters may convert any type of email file into PDF format. We recommend that you try it for free by using below download link:
Method 1. How to Export Outlook Email to PDF in Bulk
Check out Advik OST Converter Software. This program is specially designed to convert Outlook emails to PDF files with attachments. With its advanced functionality, the software maintains folder hierarchy and email attributes as well. You can export multiple Outlook emails to PDF without facing any technical glitches or errors.
Download the software for free and give it a try.
Follow the steps which are mentioned below to convert Outlook emails to PDF for free.
1. Run Advik Outlook OST Converter and let the software load your Outlook profile.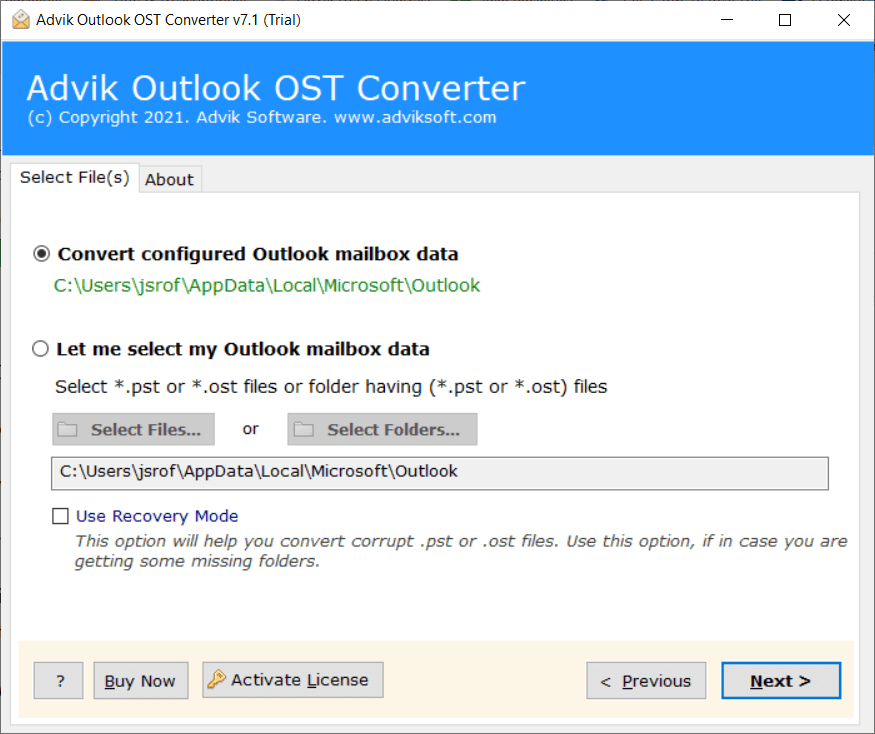 2. In next window, select email folders to export into PDF files.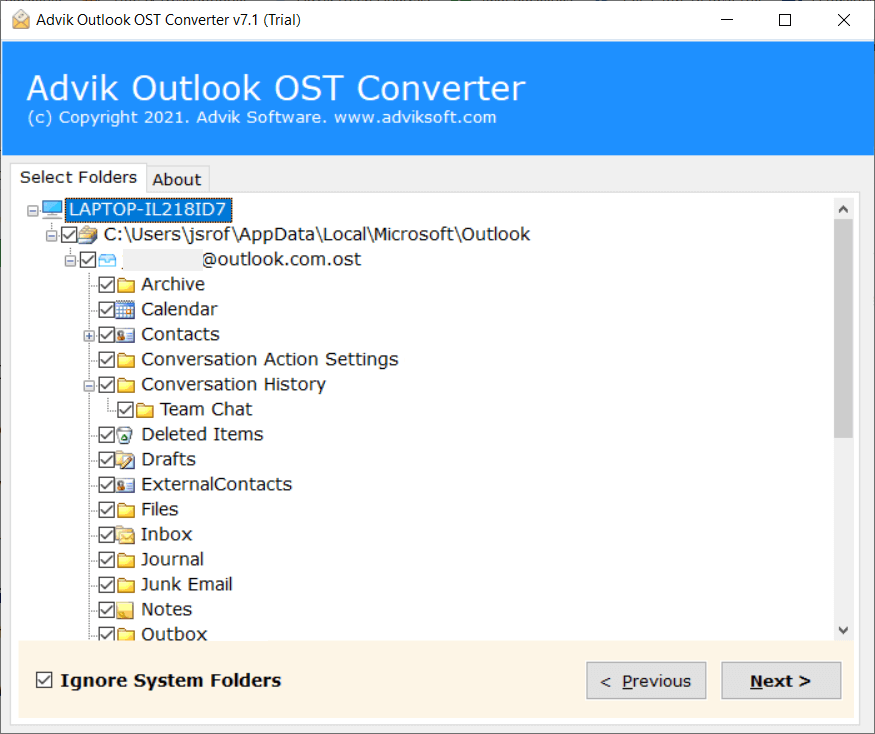 3. Choose PDF from saving option list.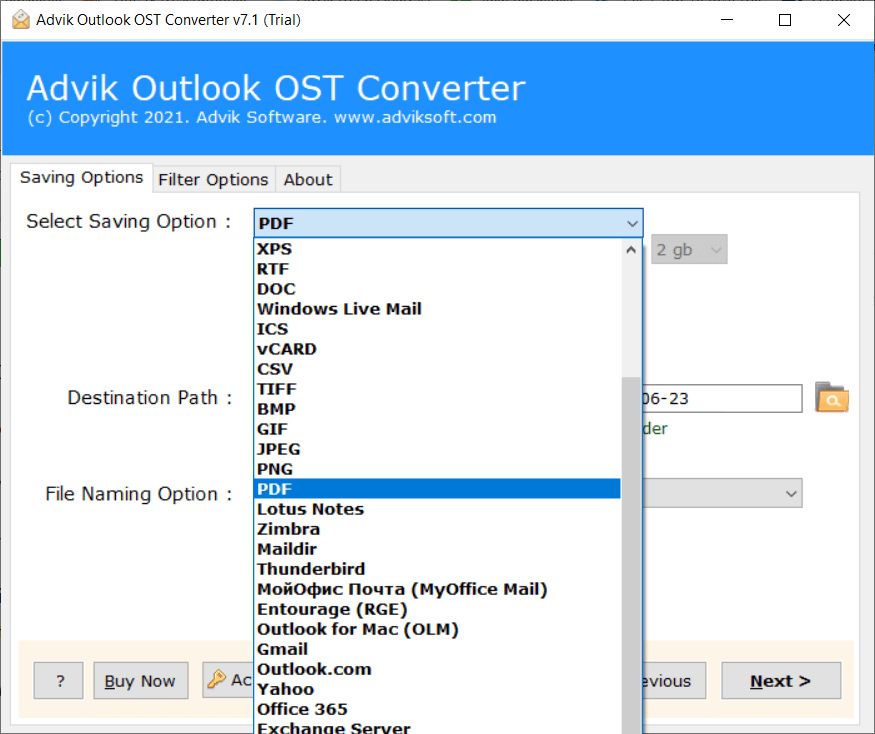 4. Select target location to save PDF files at your desired location and hit Next button.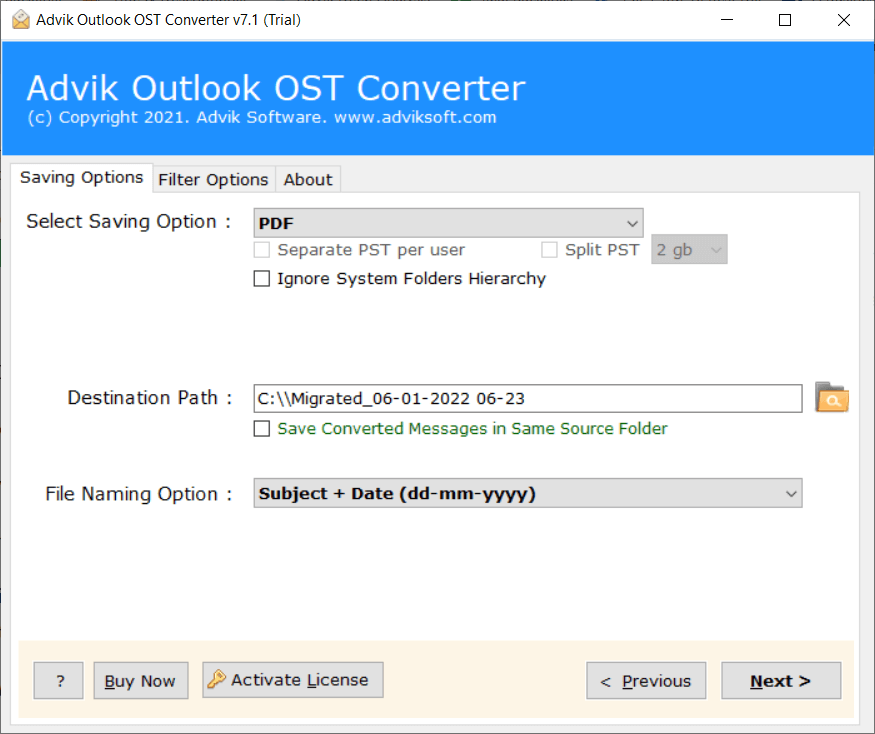 Your Outlook emails will be converted to PDF files in a matter of minutes. Check out your folder to see all of your Outlook emails with attachments at your desired location.
Watch Video Tutorial to Convert Outlook emails to PDF format
Similar Tool : Advik PST to PDF Converter – Free Download Available
Method 2. How to Convert Outlook Email to PDF Files Manually
1. In MS Outlook, you must first select the email message that you want to convert to PDF.
2. Click on "File" and select the "Print" option.
3. Then on the printer, select Microsoft Print to PDF from the drop-down menu.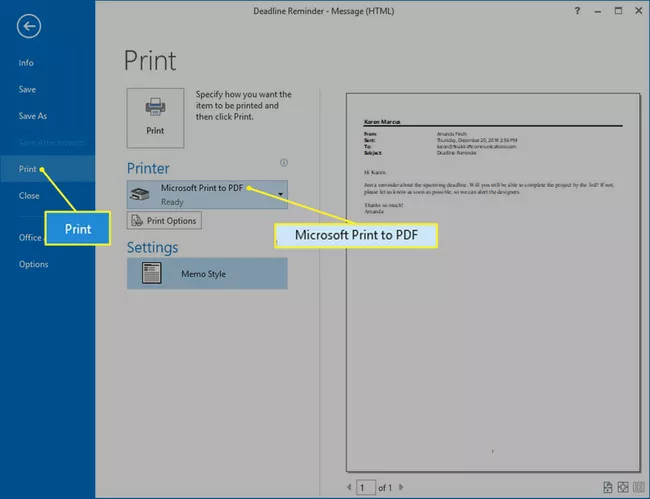 4. Tap Print.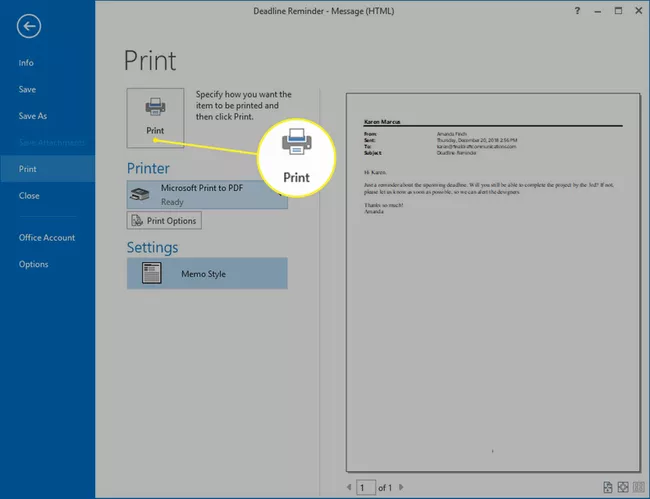 5. Now select the location to save the PDF file.
6. You can also change the file name to save your file and then click Save.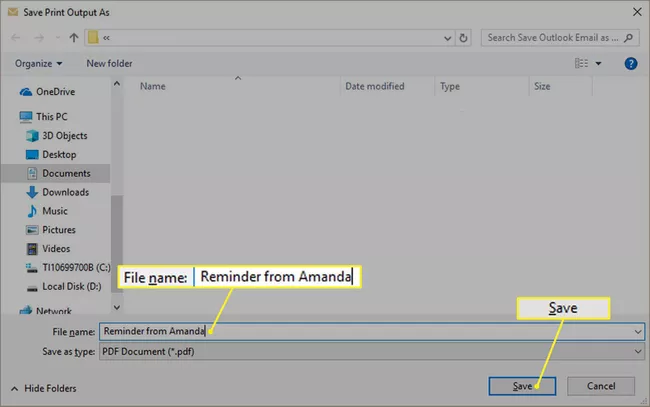 7. Now repeat this process over and over to convert several Outlook emails to PDF format.
Challenges with the manual method:
As you can now understand the difference between the professional tool and the manual method, the manual process takes a lot of your manual effort and time to complete that process. You are going to frustrated in the whole conversion process.
Final Words
This article will show you how to convert Outlook emails to PDF with attachments. I have explained both the manual method and software for saving emails of MS Outlook in PDF format above. If the manual method fails to meet your needs. You can use a third-party tool to easily convert your emails. Choose accordingly as per your requirements and needs.