How to Export MBOX from Outlook 2019/2016? – Full Guide
"I want to export mbox from Outlook. Unfortunately, I am not able to find the option in Outlook. Is there any other way to convert Outlook emails to MBOX file?"
Are you tired of searching for the appropriate way to export MBOX from Outlook, the best way to convert Outlook to MBOX file, export Outlook mailboxes to .mbox file safely, etc? Nothing to worry about! Today I will be helping you with the best and most simple way to export MBOX from Outlook 2019/2016 and earlier versions.
Note: Outlook Application does not provide any official solution to export emails as MBOX format. You can only export PST from Outlook 2019.
Best Way to Export MBOX from Outlook Email Client
However, download and install the Advik PST Converter tool in your machine. This software offers users the ability to export MBOX from Outlook in a short period of time. Download the software for free to test the efficiency and functionality of the tool. You can convert Outlook mailboxes into MBOX format. It will maintain all the email attributes and metadata.

Steps to Convert Outlook Email to MBOX File
Step 1. Launch Advik PST Converter Software in your System.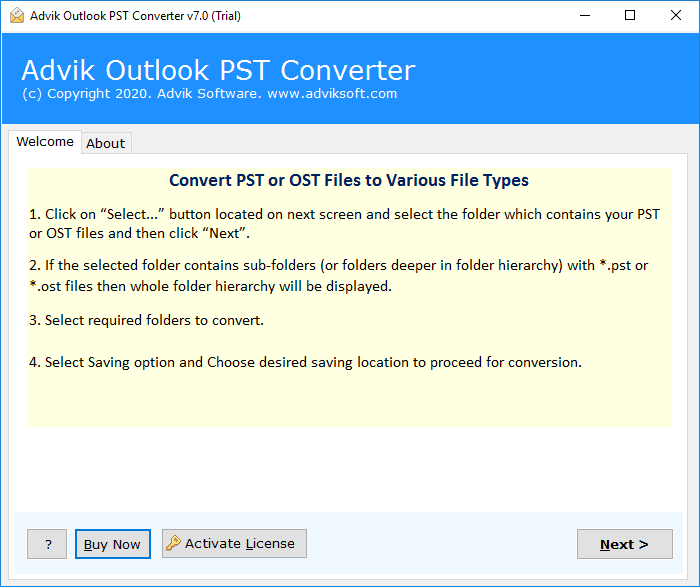 Step 2. Select Convert Configured Outlook mailbox data from the software panel.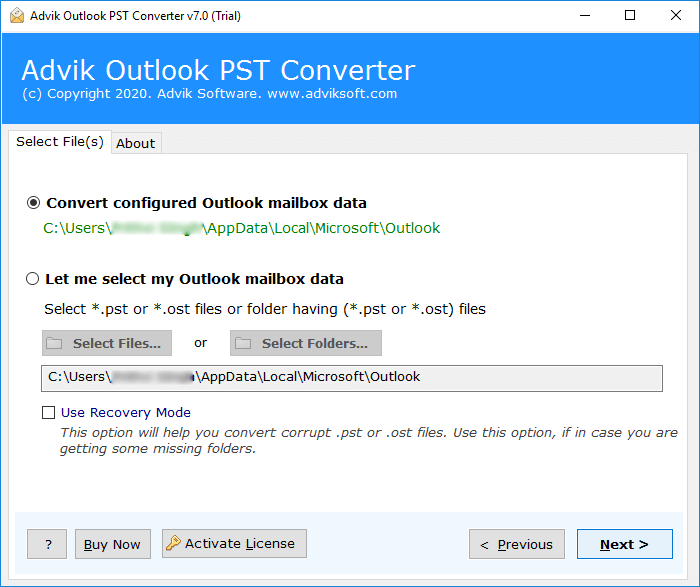 Step 3. Select Mailbox folders to Export as MBOX File.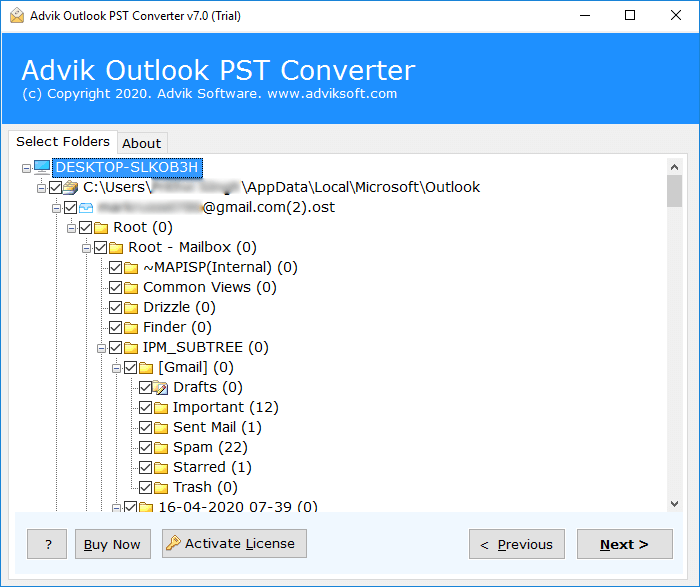 Step 4. From Multiple Saving Options Choose MBOX as a Saving option.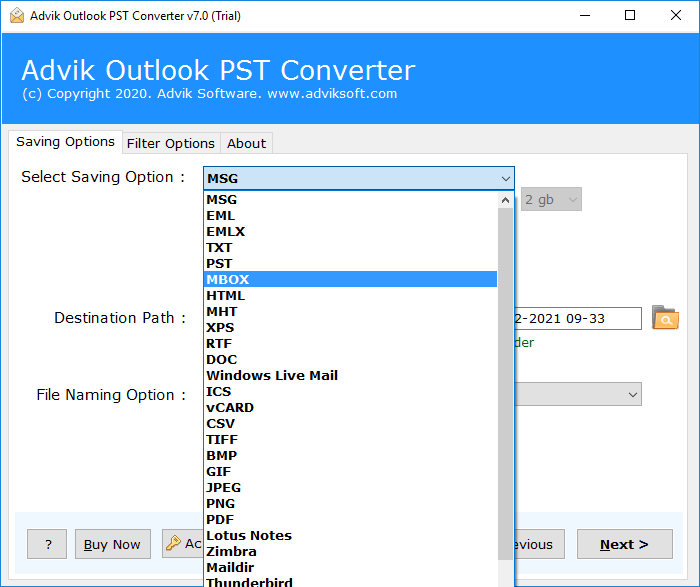 Step 5. Click on the Convert button to start the process.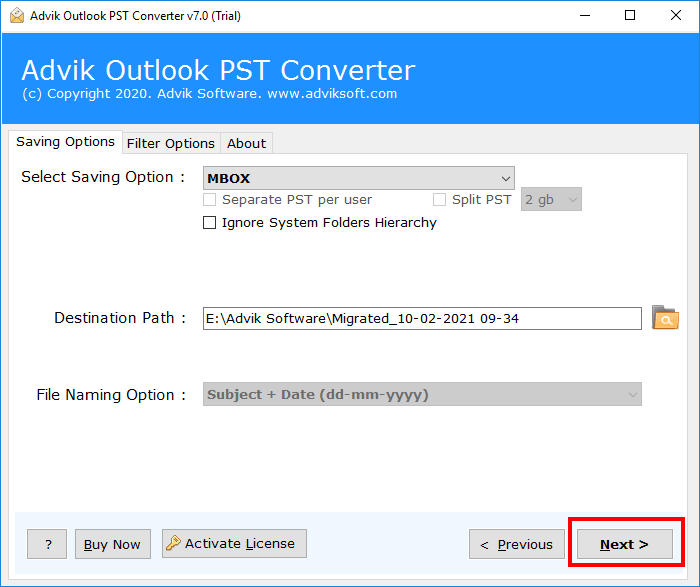 Done! This is how you can export Outlook email to MBOX file without wasting a single minute. The software loads with dozens of useful feature that makes it more powerful and helpful. Download and Install the software in your computer for Free. You can try it for free without any charges.
Why Advik Outlook PST Converter?
This Software is loaded with lots of features. Some of the advanced features of this tool are as follows;
Multiple Saving options: With this advanced utility, the user can easily convert PST to EML, MSG, PST, OLM, TGZ, MBOX and many other file formats.
Migrate Outlook Emails: Outlook to MBOX Converter tool is an amazing solution that allows you to easily migrate email from Outlook to Thunderbird, Lotus Notes, Zimbra, Entourage, etc. Also, you can export emails from Outlook application to any web-based email services like Gmail, Yahoo Mail, Yandex Mail, Zoho Mail, etc.
Preserves Key Elements: This software ensures that all key elements remain the same during the export. All key elements of emails such as header and footer information, Cc, Bcc, Unicode texts, hyperlinks, and embedded images remain unchanged when exporting Outlook email in MBOX format.
Include Attachment Files: As email professionals, we know the value of attachments in any email conversation. Most of the confidential and important discussion involves attachment files. Because of this, the tool is designed to keep the entire attachment file. Also, you can extract all attachments from Outlook using the same wizard.
No Third-Party Application Required: This is a stand-alone tool that does not require a third-party tool to export MBOX from Outlook application. Users can even use this tool without Outlook application by just using PST files to convert them to MBOX format.
Windows Compatibility: The user can install this software on any system that uses Windows operating systems such as Windows 10, Windows 8, Windows 7, Windows Vista and Windows XP. Apart from this, you can run this wizard on both 32-bit and 64-bit systems.
Final Words
Use the above method to export mbox from Outlook Application as this method is simple and does not require any technical expertise. It's a user-friendly, fast, safe and secure solution. Try the FREE trial to understand how it works and check out its performance. You can also contact our customer support if you need further assistance