How to Download Multiple Emails From Gmail? – [SOLVED]
Today I will be discussing top 3 Ways to Download multiple Emails from Gmail. Stick to the article till the end to learn how to do it without losing attachments.
We are living in a constantly attached world of communication where people is in contact via electronic means. The majority of end-users (either in business or home-based) are having a Gmail id with them for one or the other intent. They use it for various utile purposes such as communication via mailing, saving data on cloud, sharing documents with group, etc. Complete data of Gmail account is stored on the cloud server of Google.
Now a question comes what if a user wants to download multiple emails from Gmail. Is there any option given to Gmail users through which they can save their Gmail account emails on local PC?
There are a lot of people who search for "How do I or save multiple emails from Gmail?" – Maybe you are one of them who wants to download all emails from Gmail. Possibly you have multiple crucial emails in your Google Mail. So, you might want to download these emails in the local machine. Anything could be the reason behind saving all Gmail emails, In this write-up users will get a workable solution for that.
Method #1. Download Gmail Emails as EML
Gmail as recently introduced an option to download Gmail message to .eml file format. You can save your respective emails in .eml file using simple method.
Steps to Save Multiple Emails from Gmail Manually;
Step 1. Open your Gmail account and select any email.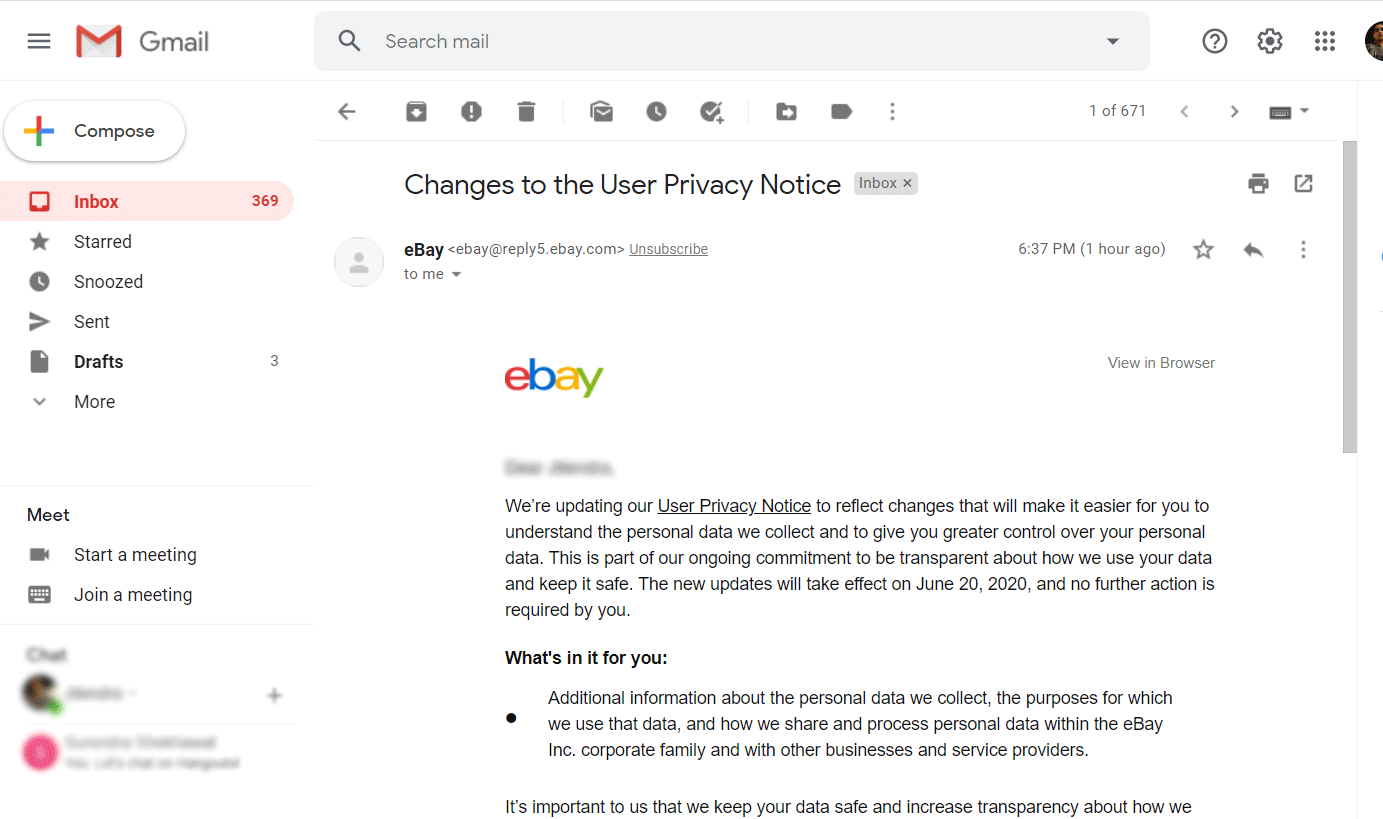 Step 2. Click more option shown in the screenshot.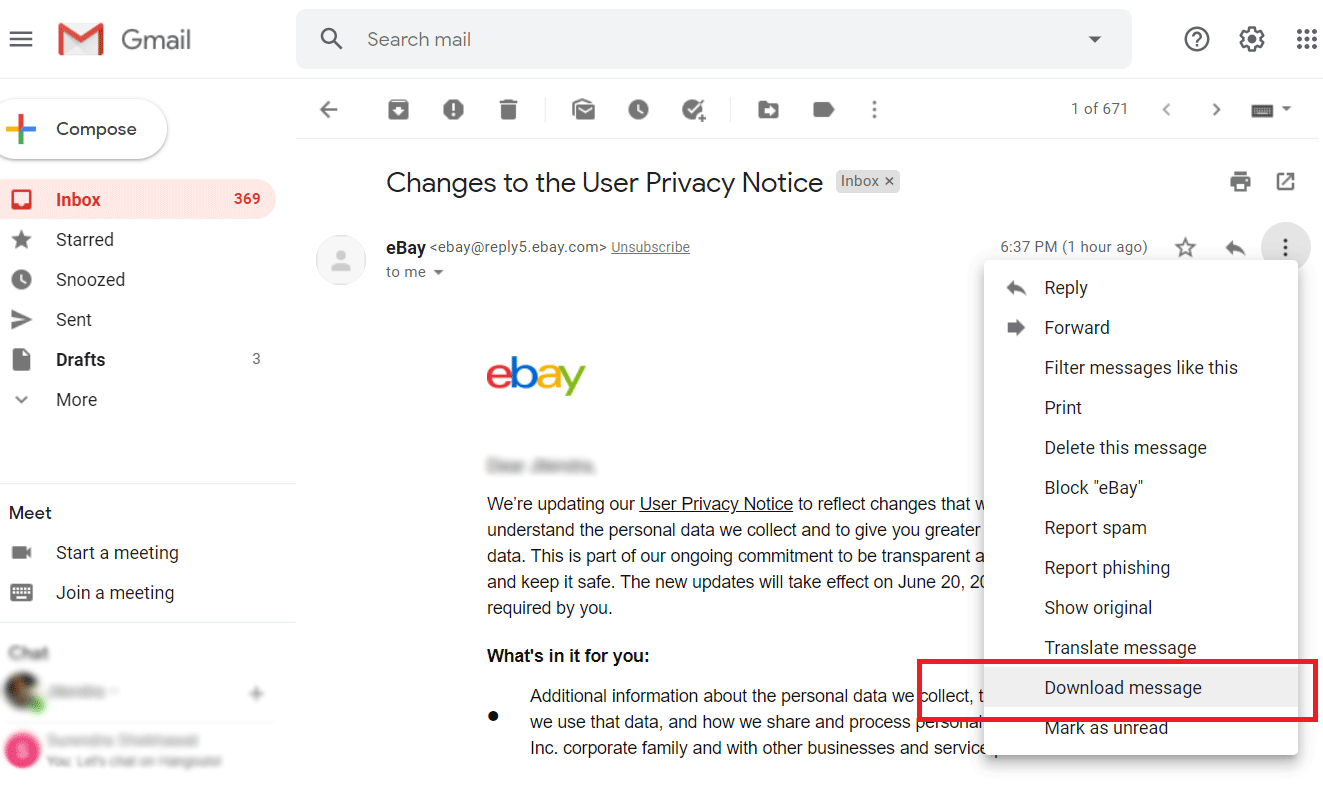 Step 3. Click Download message from menu.
Repeat this process with each email to download multiple emails from Gmail account.
Method #2. Using Google Takeout
Gmail offer an official method to archive Gmail mailbox. You can backup Gmail emails using Google Takeout. Follow the below instructions to save Gmail mailbox folder.
Steps to Save Gmail Email Folder are as follows;
Step 1. Sign in Google Takeout using your Gmail ID.
Step 2. Choose only Mail from the menu and click Next.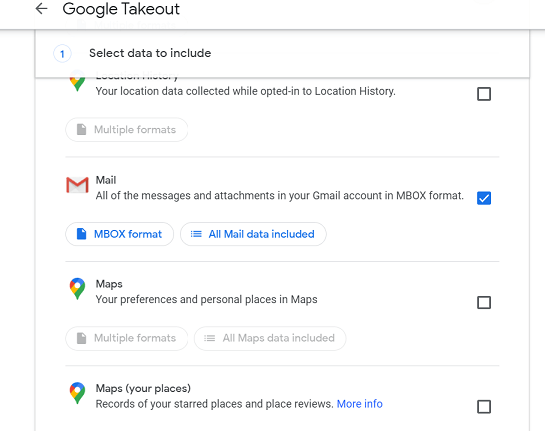 Step 3. Choose File format and click Create Export.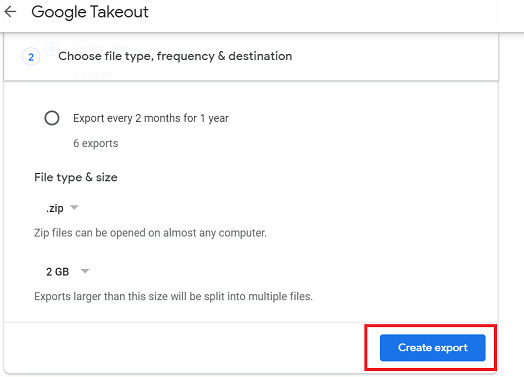 Finish! This is how you can archive Gmail folder to local hard drive. Google Takeout will save its mailbox in .mbox file format.
Method #3. Automatic Solution
Check out Advik Gmail Backup Tool for Windows. This program is specially designed to export single as well as multiple Gmail emails to PC with attachments. You can backup the complete mailbox folder(s) into various document file formats.
Steps to Download Multiple Emails from Gmail are;
Step 1. Run Advik Gmail Backup Tool and Sign in.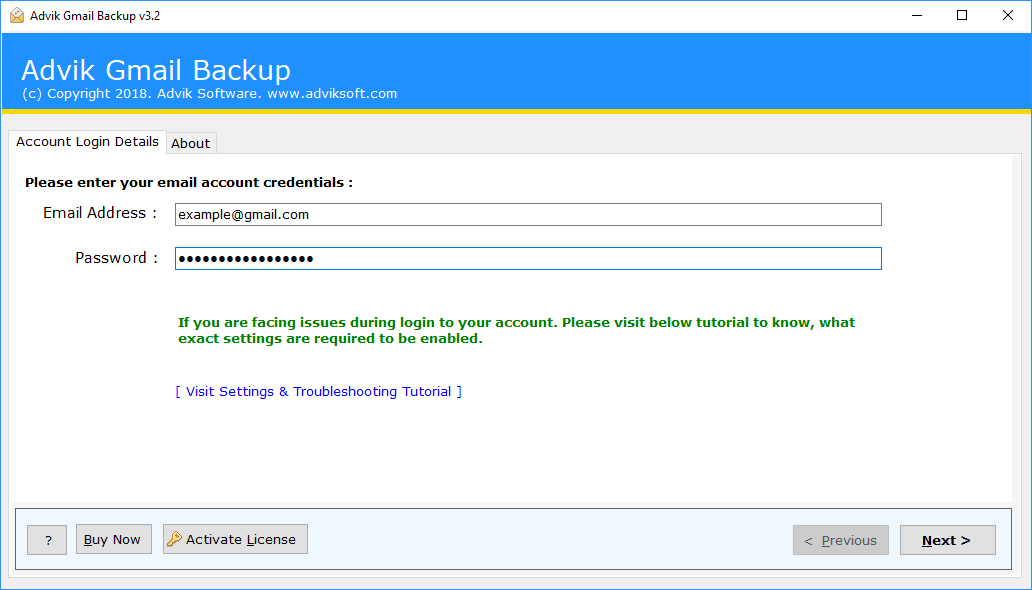 Step 2. Select mailbox folders and click Next.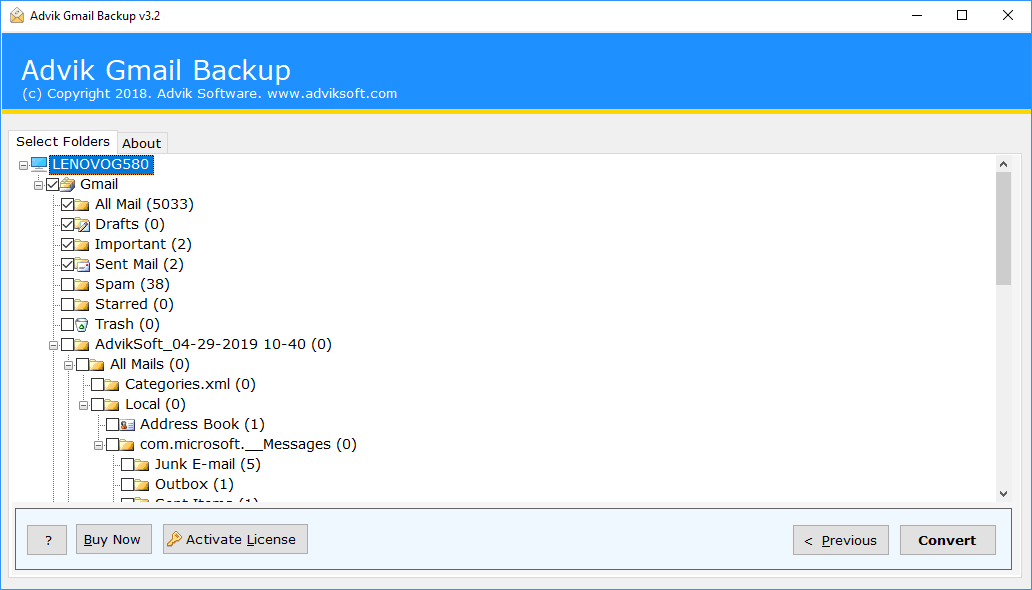 Step 3. Choose File format to save Gmail emails.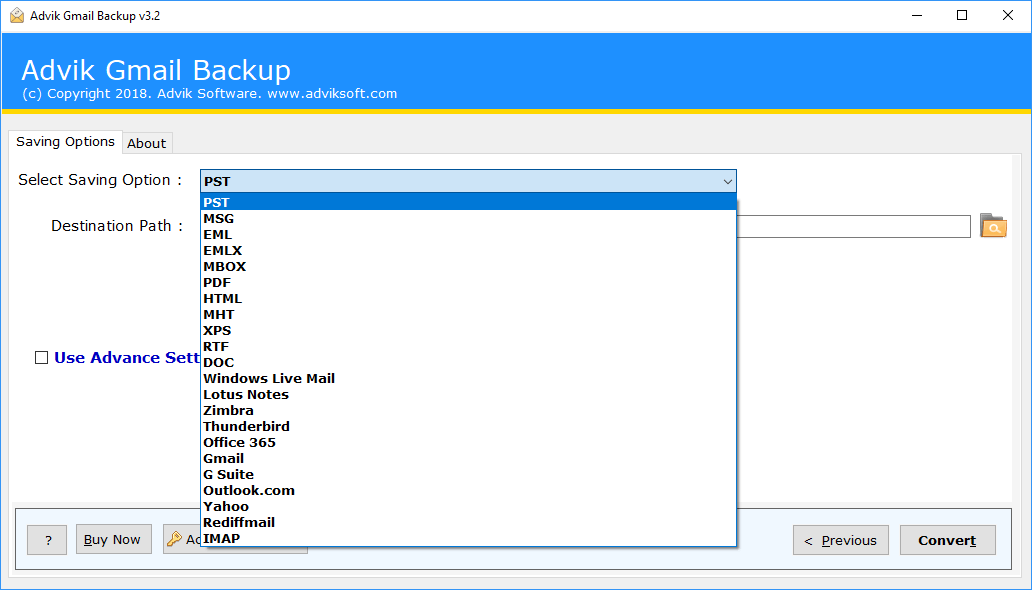 Step 4: Apply Email Filters and click Convert.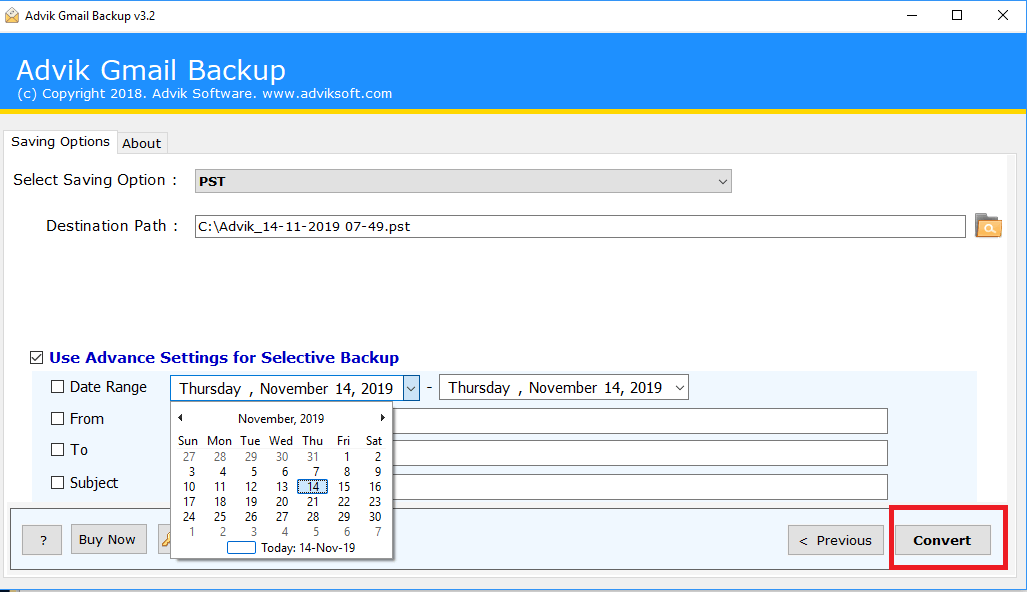 With this application, users will also get the option to choose only the needed emails for conversion. This is the best way to download multiple Gmail emails with attachments. Users don't need to repeat process again and again.
"Hello everyone I have thousands of emails stuck in my Gmail account. But, when I download all emails from Gmail one by one it takes a lot of time and effort. Now, I want an easy solution like Gmail backup tool by using which I can simply save Gmail emails to my laptop."
"There are a lots of crucial messages in my Google Mail account and I need to download multiple emails from Gmail. But I was unable to save emails. Actually I am using Google Mail in Chrome, when I clicked on the download message icon to save the emails, nothing happened. So please anyone tell me How to download multiple Gmail emails?"
Conclusion
There is no option given by Google to download multiple Gmail emails in one attempt. Nevertheless, using professional tool users can make this task possible. Hence, in this article, we have given a solution for the users who searched for – "How to download multiple emails from Gmail". The above-mentioned method is foremost. Try it and resolve your these types of issues without any data loss.