How to Export Emails from Outlook to Entourage Mail?
Do you want to export emails from Microsoft Outlook to Entourage Mail? If yes then this article helps you to migrate emails from PST to Entourage in an easy manner.
Before going further let's take a quick look at Microsoft Outlook and Entourage…
There are several email clients available, but Microsoft Windows Outlook is the most popular email client application out there. Microsoft Outlook is used to send and receive e-mail and to manage personal information. All mailbox data from emails, contacts, and calendars are saved in .pst format. On the other hand, Microsoft Entourage has also developed a renowned email client application designed for use on Mac OS 8.5 or higher. Entourage saves the data in the .rge format, while Outlook uses the PST file format to save all mailbox data.
When the user switches to Entourage for Mac from the Microsoft Outlook email client, they will need a utility to convert Outlook to Entourage.
This article will show you step by step how to import old emails from Outlook into Entourage emails.
Professional Way to Migrate Outlook to Entourage Mail are as follows;
The manual process is very time-consuming and complicated. Therefore, it is advisable to choose Advik Outlook PST Converter. This conversion program is one of the most popular options for IT administrators and forensic scientists The software allows users to conveniently convert their Outlook data to Entourage File (.RGE). Also, if the user does not have the technical knowledge, he can convert the files in no time without any obstacles. The software enables the user to do a 100% conversion without losing any data. You can download the software for free to test the efficiency and productivity of the tool.
Note: Trial Version allows you to export 10 emails from each folder.
---
Steps to export emails from Outlook PST to Entourage are as follows;
Step 1. Run the Advik PST to Entourage converter tool on your system.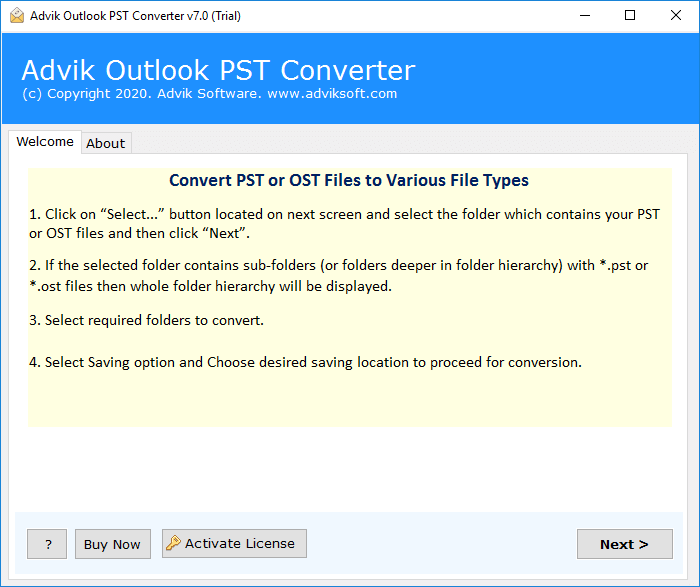 Step 2. Select Configured Outlook Data file or manually add Outlook PST File.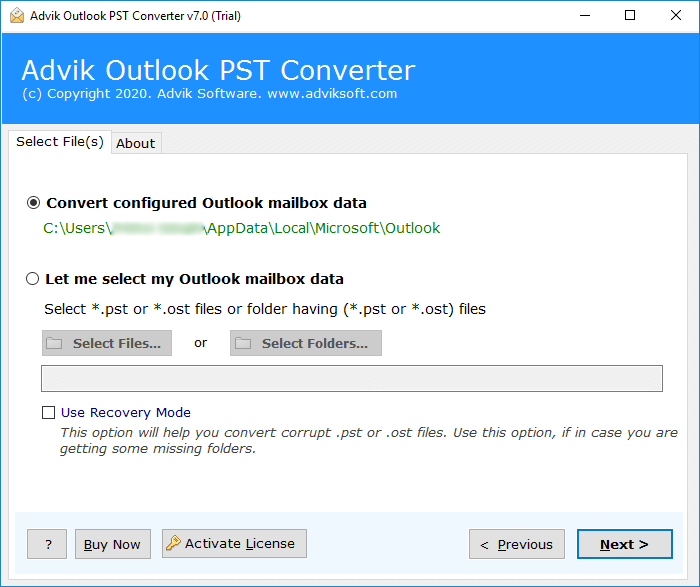 Step 3. Select the folder that you want to export to Entourage Mail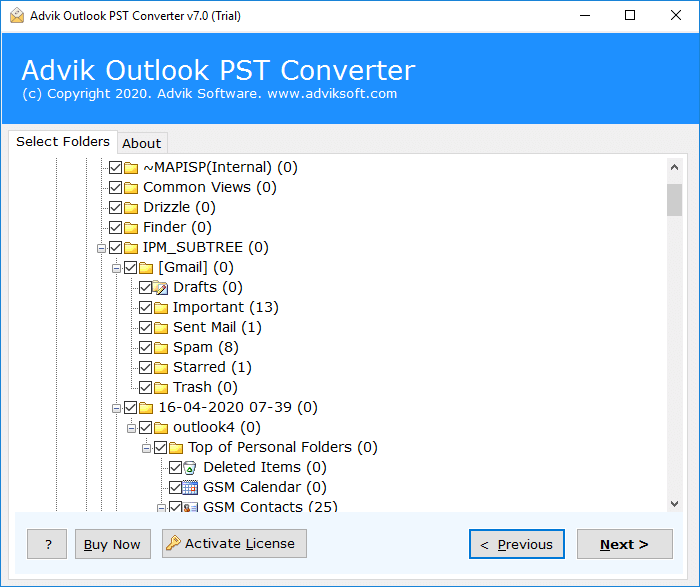 Step 4. Select Entourage mail from the list.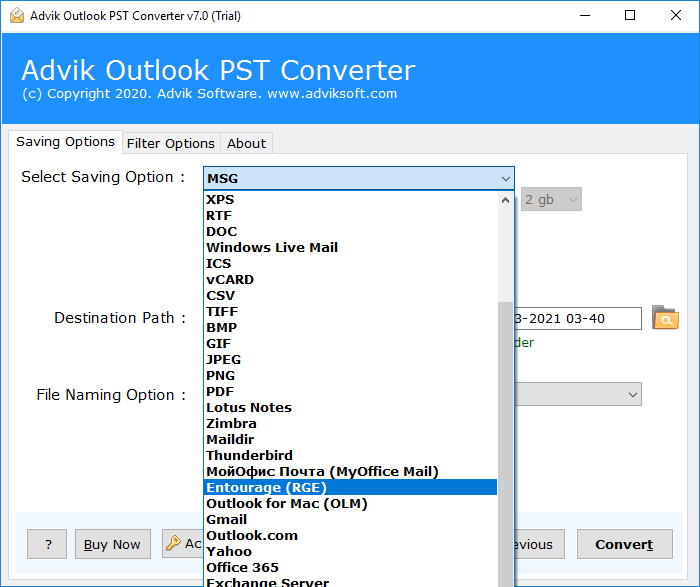 Step 5. Click the Convert button to start the conversion process.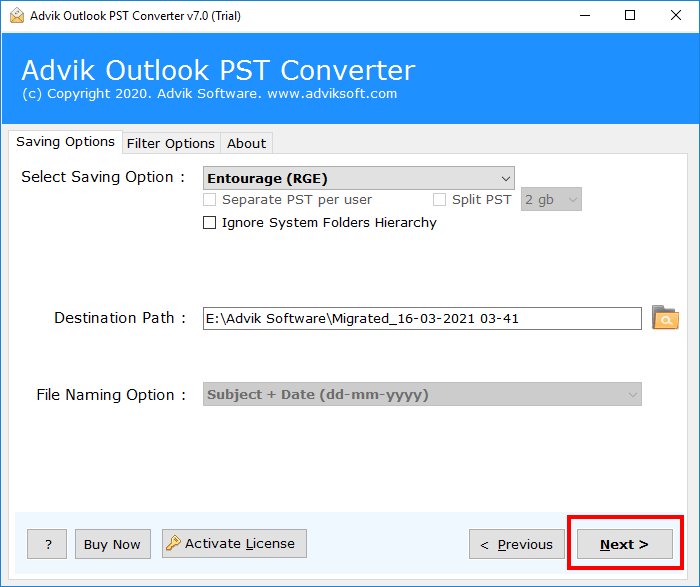 Step 6. Import the converted file (.rge) into Entourage Mail.
Features of Advik PST to Entourage Converter
Advik Outlook PST to Entourage (.rge) converter is loaded with many features. Some of the special features of this tool are as follows;
With this tool, users can convert Outlook data to multiple output formats like PST to MBOX, MSG, EML, etc.
Migrate Outlook emails to another email client like Outlook to Thunderbird, Windows Live Mail, My Office Email, etc.
With this tool, the user can easily migrate PSt files to Office 365, Yahoo Mail, Gmail, and any cloud-based email service that uses the IMAP protocol.
Keeps the folder hierarchy of emails intact.
Retain email metadata such as embedded image, Unicode text, and other key features of emails.
Supports almost all versions of Windows OS like Windows 10, Windows 8, Windows 7, Windows Vista, etc
Final Words
In this blog, we have discussed the easiest way to migrate data from Outlook PST to Entourage Mail. With this tool, users can easily export emails from Outlook to RGE format. You can then import the converted file into your Entourage email account. If you are still having trouble exporting emails from Outlook to Entourage, please feel free to chat or contact us at [email protected]