How to Import Thunderbird to Gmail With Attachments?
"How do I transfer emails from Thunderbird to Gmail with attachments? I want to copy or migrate Thunderbird folders directly to Google Mail. My Bad luck, there is no such option or feature available in Mozilla Mail. Is there any other effective way?" – A user from Mozilla Forum
"I want to import Thunderbird to Gmail with complete emails and attachments. I had copied my important email messages in one seperate folder in Thunderbird. No please explain me how can I transfer this folder to Gmail." – Larry Wells
Today I am going to explain step by step process for Thunderbird to Gmail migration. There are so many users who are searching for an effective and reliable solution to transfer Thunderbird emails to Gmail. Now, go through the complete article to find the solution.
Easy Way to Migrate Emails from Thunderbird to Gmail
Download and Install Advik MBOX to Gmail Import wizard in your system. This utility will transfer emails from Thunderbird to Gmail with attachments. Yes, the software will migrate data without losing any single bit of information.
Note: Before using the tool, Enable IMAP as Less Secure Apps from Gmail. Click here to know how.
Steps to Import Thunderbird to Gmail are as follows;
Step 1. Open Mozilla Thunderbird and export MBOX file.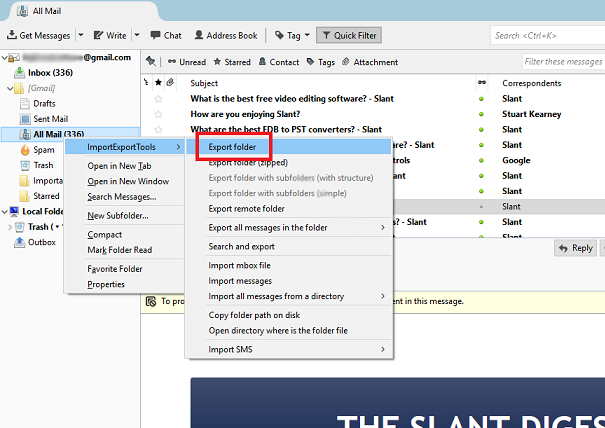 Step 2. Now, Run Advik MBOX to Gmail Import in your system.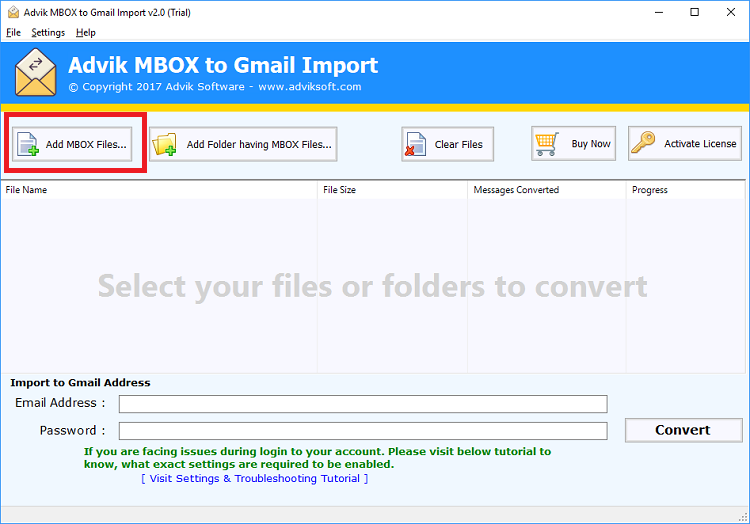 Step 3. Click Add MBOX File and locate Thunderbird mailbox file into the panel.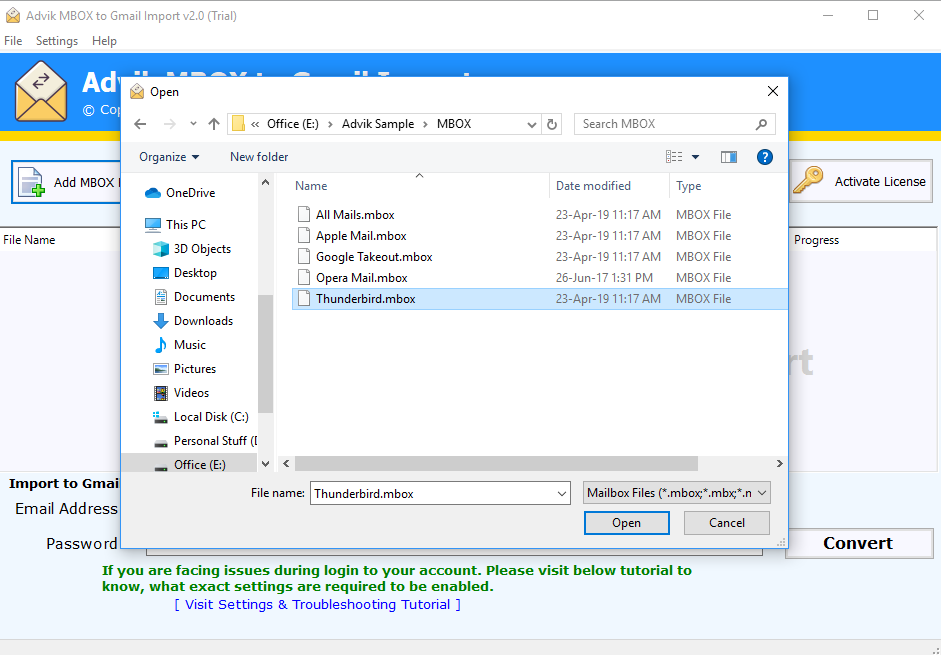 Step 4. Enter your Gmail login credentials and click Convert.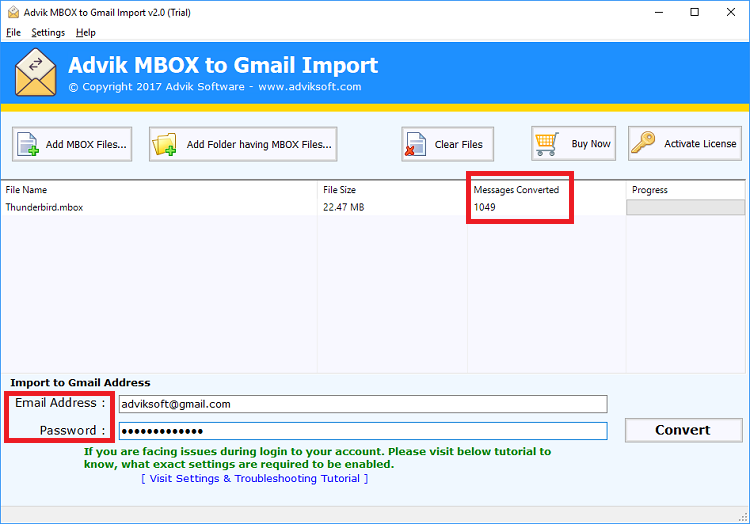 Finished! The software will convert Thunderbird to Gmail in no time. After completion, the application will show you a pop-up notification. Now, you can open your Gmail account to check emails.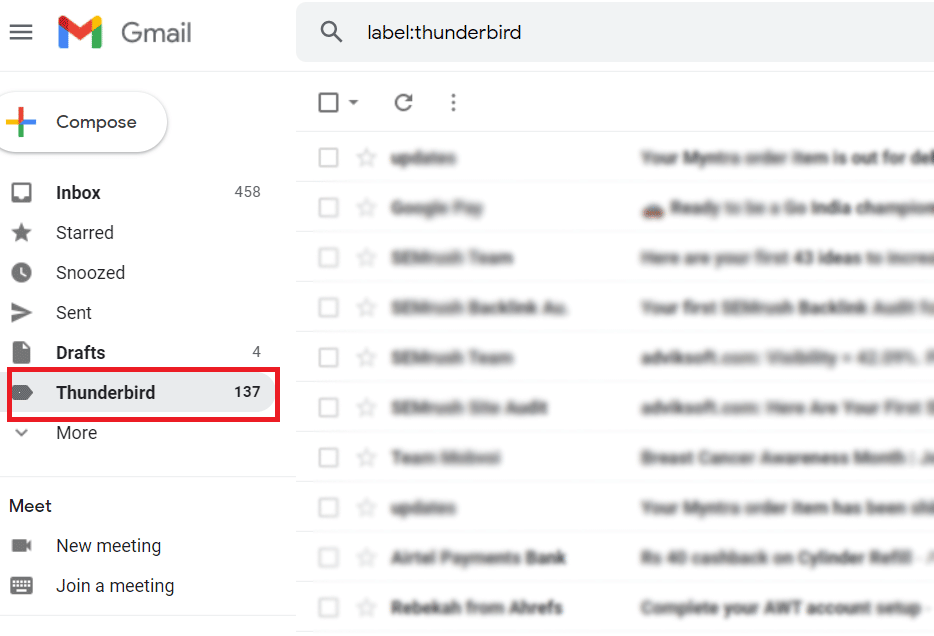 This is how you can import Thunderbird to Gmail with entire email folder effortlessly. Despite having a self-explanatory user interface, the software is loaded with several useful features.
Unlimited Migration
Convert Thunderbird to Gmail with attachments
No file size limitation
Batch Files Import Thunderbird to Gmail
Preserve UNICODE (Non-English Text)
Maintain Folder Hierarchy
Migrate into G Suite using the same tool

Conclusion
In the above section, we had discussed one of the easiest and quickest solutions to execute Thunderbird to Gmail transfer process. As we all know, there is no manual solution is obtainable. Thus, I recommend choosing the above suggest method for the best results.
FAQs
Can I migrate Thunderbird to Gmail in v78.0?
Yes, the software support MBOX file created by Thunderbird 78.0 and older versions.
Will the software import Thunderbird MBOX to Gmail having 2.5Gb of file?
Yes, the software is powerful enough to export large and heavy mailbox files with ease.
Also Read: Export Thunderbird to Outlook – Complete Guide