How to Import Gmail to Yandex with complete mailbox?
If you are searching and answer of your queries like how to import Gmail to Yandex, easy Gmail to Yandex migration, how to export Gmail messages to Yandex Mail, etc, then you are at the right place. In today's article, you'll get your queries solved. You can access Gmail mailbox in Yandex using 100% verified solution.
Yandex.Mail offers a full, rich and usable email experience with powerful web access, mobile apps, POP as well as IMAP access and unlimited storage. Functions such as message templates, reminders, e-cards and keyboard shortcuts help handle mail with efficiency and fun in Yandex.Mail; still, its rules could be more versatile, text snippets would support templates, and Yandex.Mail could function as a full web-based IMAP client.
Reasons to Migrate Gmail to Yandex.Mail
Fewer privacy issues. Russian IT territory is not an open place for NSA.
Faster than Gmail.
No annoying ads. No reading your emails to offer you ads by email content.
Better contact management.
Unlimited storage. (starting at 10 GB and increasing in 1 GB steps as needed).
Better aliases management.
Faster than Gmail.
Various themes make Yandex.Mail a colorful and lively affair.
A built-in translator helps you read and send mail in languages you barely speak and write.
Integration with Yandex.Disk lets you send bigger files without having emails grow too big.
You can have Yandex.Mail remind you about messages to which you have not received a timely reply
A simple task manager built into Yandex.Mail lets you keep a to-do list (with due dates) right at hand.
Note:

*Enable Less Secure Apps and IMAP from Gmail Security Settings

*Enable Third Party Access and Generate One Time Password in Yandex.Mail Settings
Steps to Import Emails from Gmail to Yandex Mail are;
Step 1. Launch Advik Gmail Backup Software and enter your Gmail login Credentials.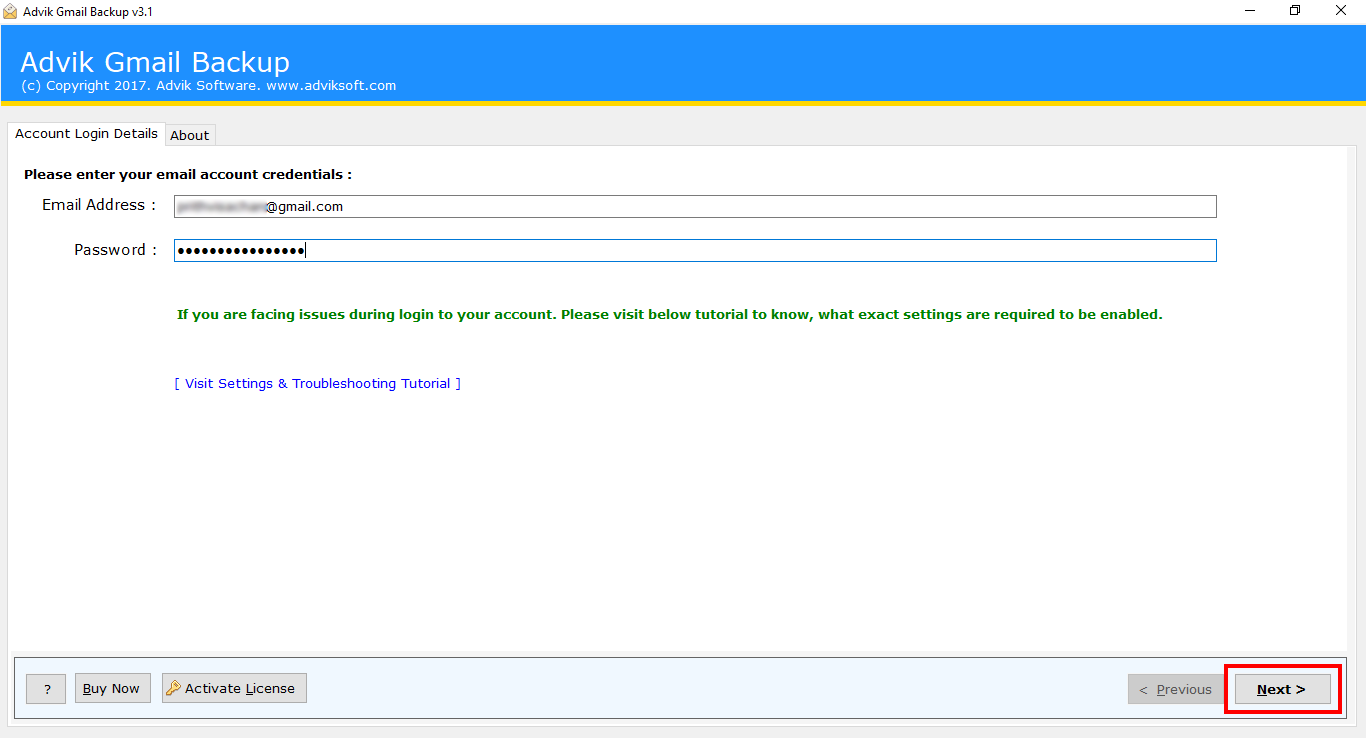 Step 2. Select folders that you want to migrate to Yandex.mail.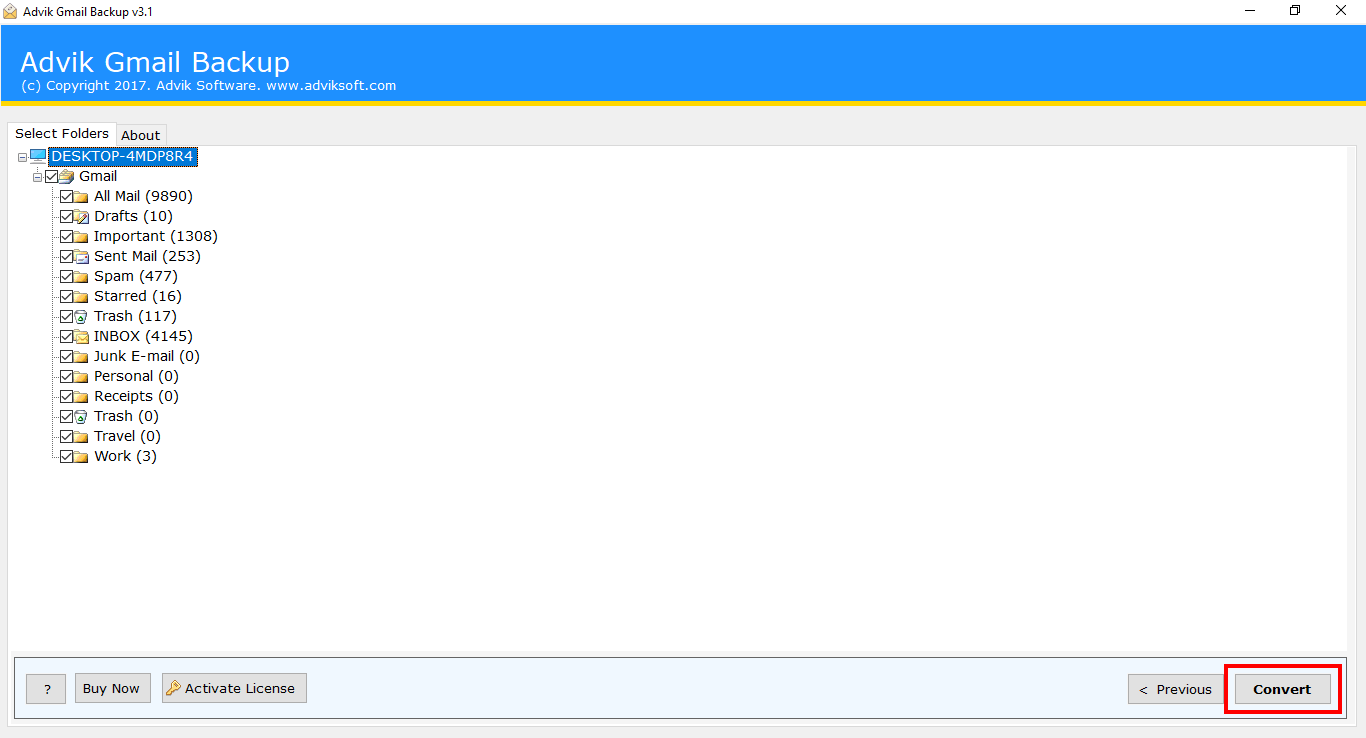 Step 3. Select IMAP from saving options.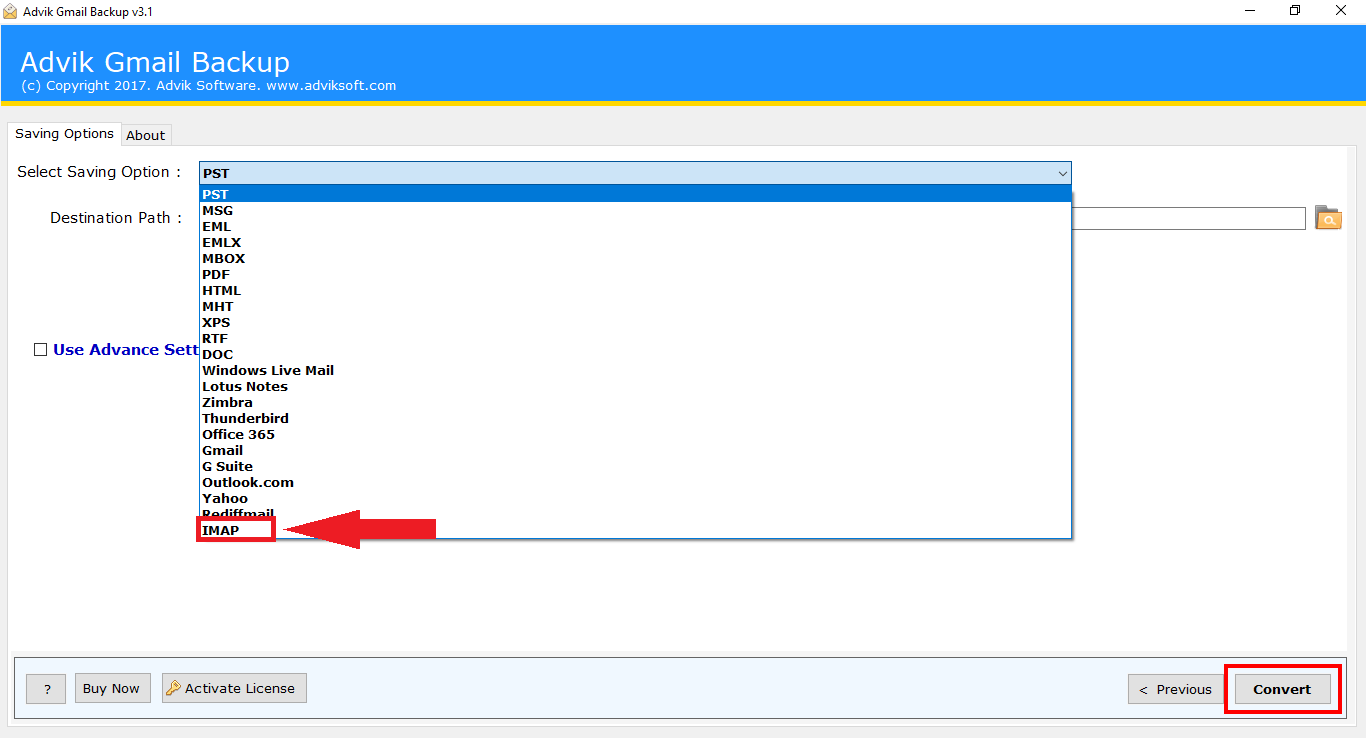 Step 4. Fill your Yandex.mail login credentials and other details should be filled as shown below;
IMAP HOST: imap.yandex.com
PORT: 993
Now click on the "Convert" button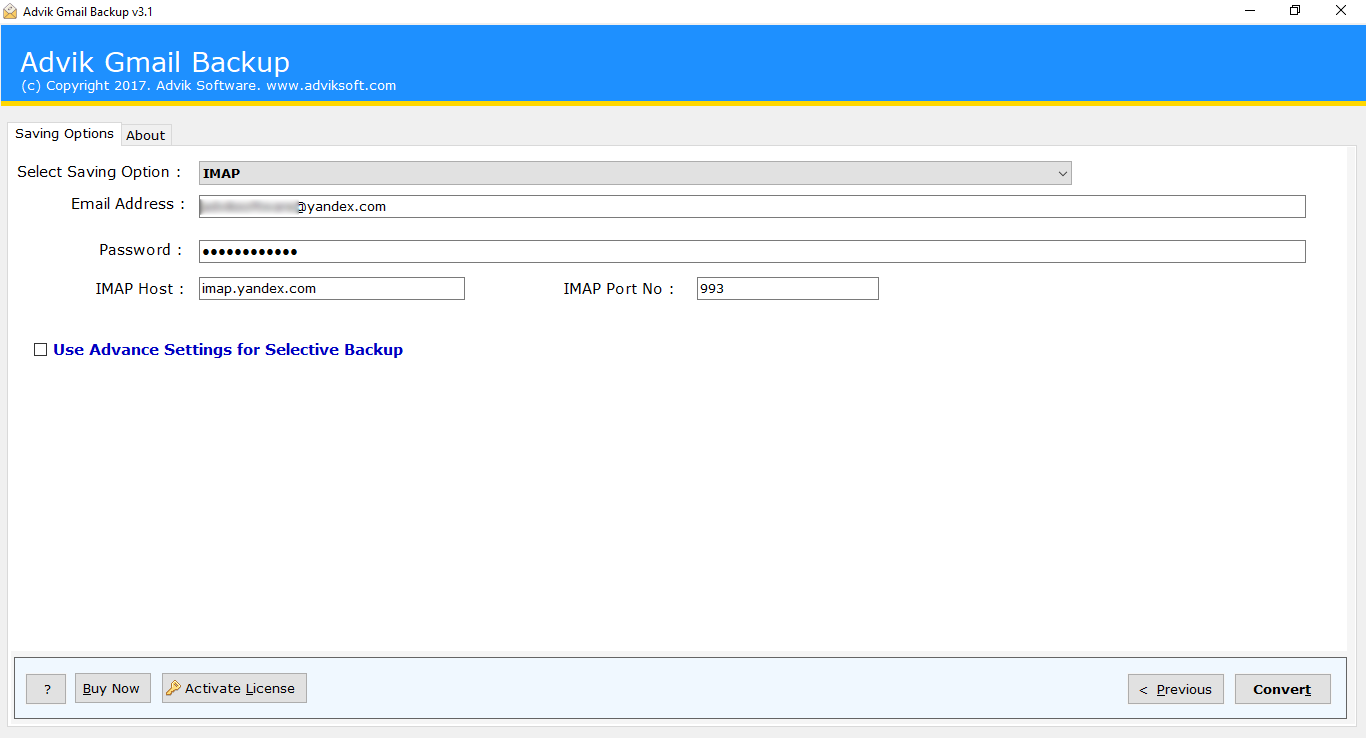 That's it! Advik Gmail Backup Tool will soon import your Gmail messages to Yandex.Mail without any limitations or drawbacks.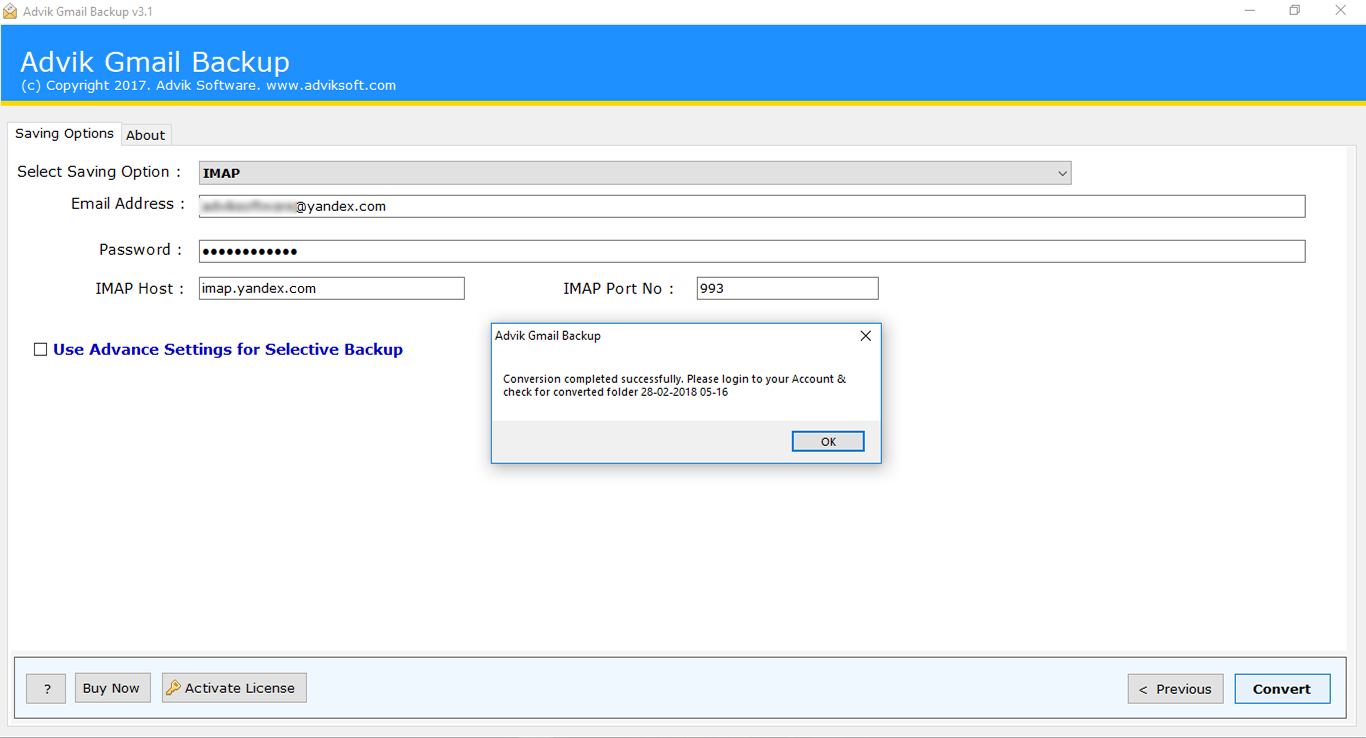 Done! This is how you can export Gmail mailbox to Yandex Mail with ease.