How to Migrate OST emails using IMAP into any other email account?
Summary: Are you looking for a secure and fast method to import OST to an IMAP account? If so, then, continue reading the blog till the end and get the ultimate solution here with a step-by-step guide.
Nowadays, there are number of email platforms that are being used by millions of people to manage or organize their emails. Various email clients help users save their data in related file formats like OST, PST, MSG, EML, MBOX, and many others. But what if, you get the solution where you can open your OST files on any device through an email server. Yes, this could happen if you will get to migrate OST files using IMAP. Let's look at the query to understand the scenario.
"Hello team, I have lots of emails saved in my system in OST file format. I want to export my OST files to a web-based email account. Can you suggest me the best way to import OST to IMAP mail server? Thanks in advance!"
If you are also looking for the same, do not worry. This article provides the best method for exporting messages from OST to IMAP server. Before we proceed, let's first introduce you to IMAP…
IMAP stands for Internet Mail Access Protocol. IMAP is a popular email protocol for opening emails that are stored on a mail server. With IMAP, you can access your email from any device, no matter where you are. It allows you to check your email from different devices all over the world.
Efficient Way to Migrate OST files to IMAP
Advik OST File Converter is the best solution to export your OST files into IMAP server. If you are using this solution, then there is no data loss occurs during and after email migration. It is designed with the latest technology so that you can convert thousands of files without getting any errors. Moreover, it offers a very simple and effortless interface. This means that even users without technical knowledge can perform the conversion with ease. The folder hierarchy and structure are maintained throughout the process. Download the free demo and see how the tool works for you.
Steps to Import OST to IMAP Server are as follows
Step 1. Download, install and run OST Converter software on your Windows computer.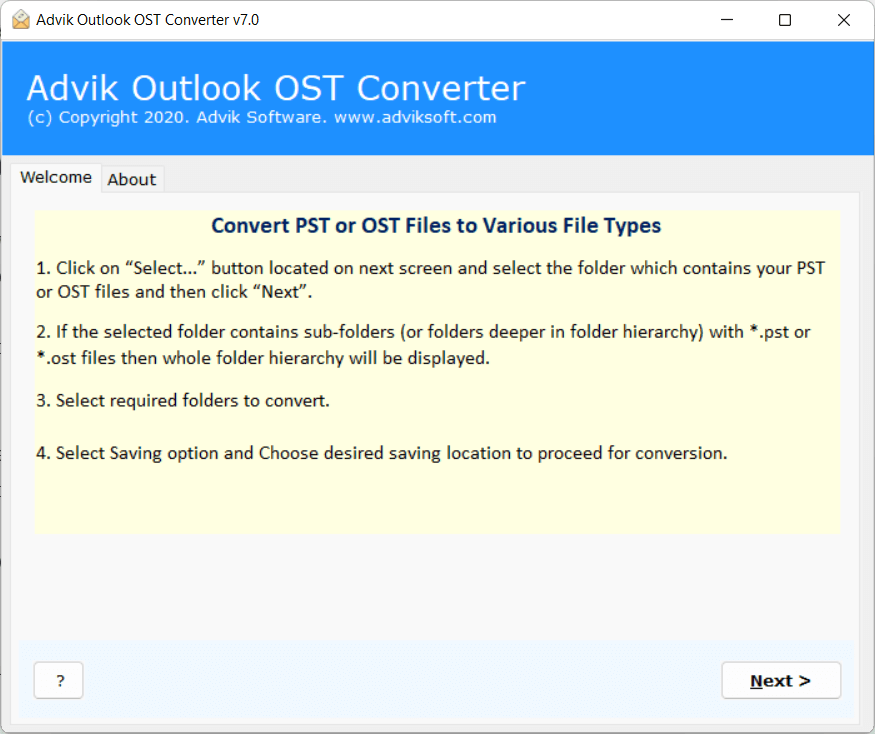 Step 2. Start by adding the OST file on your software.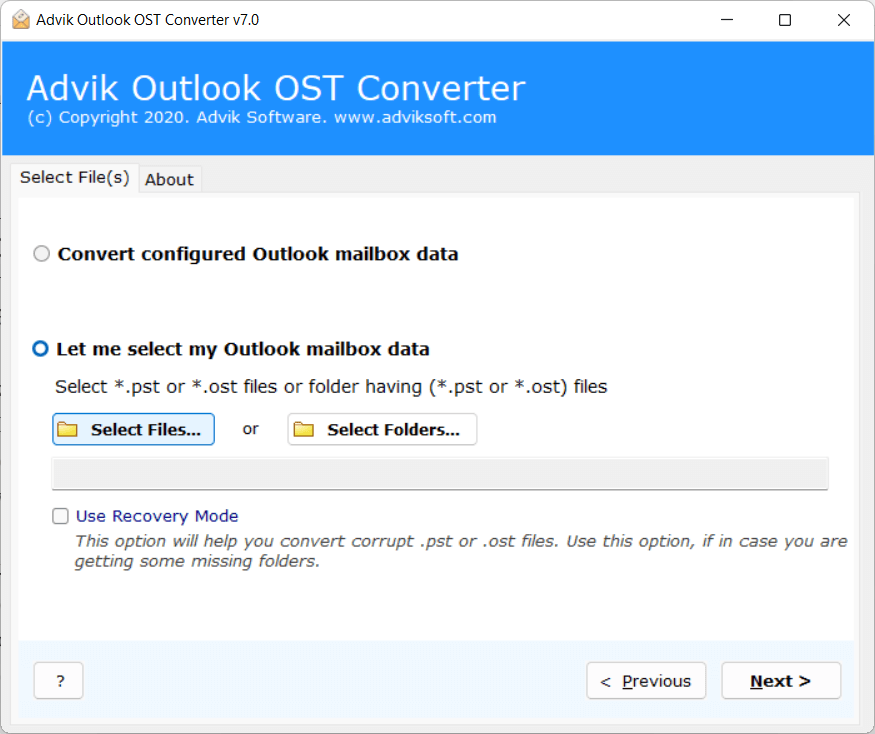 Step 3. Preview the files and select the folders as required.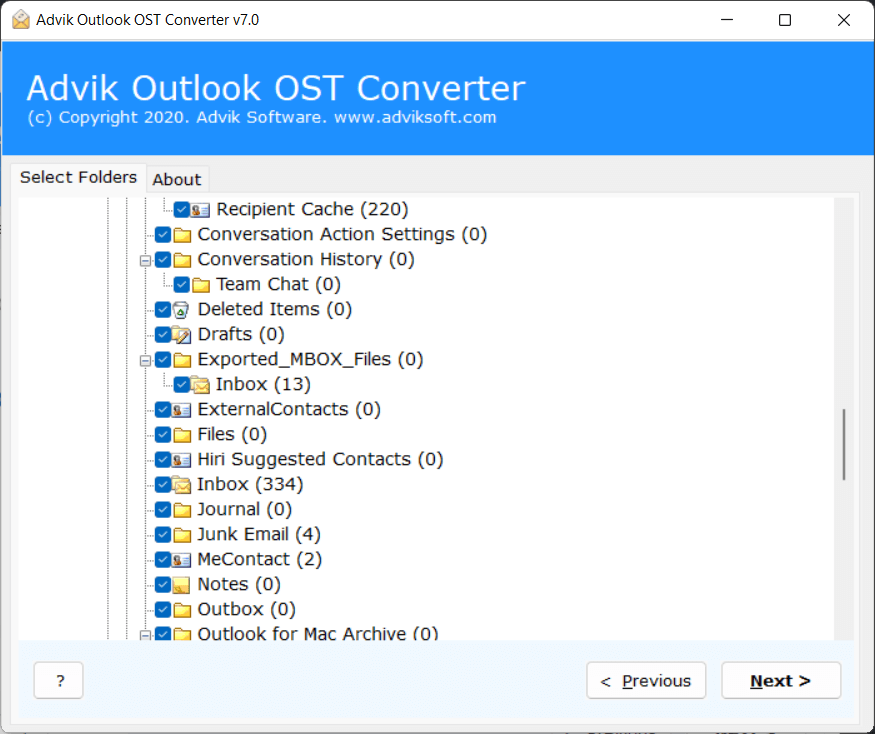 Step 4. Select IMAP as a saving option.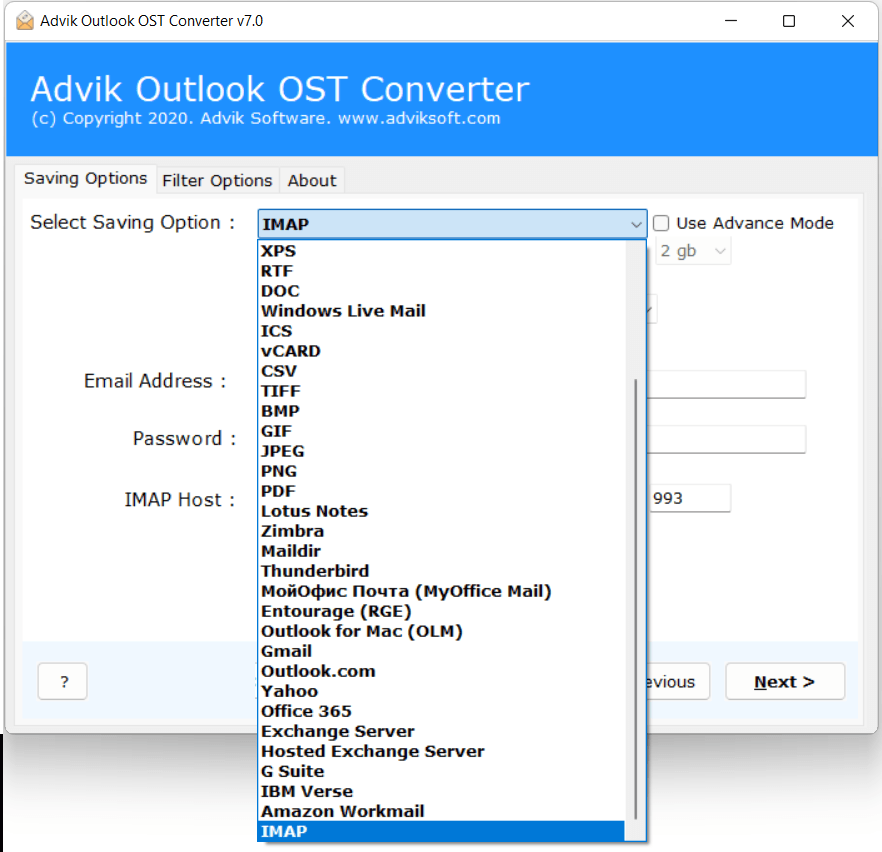 Step 5. Enter the IMAP details of your web email account and hit the Next button.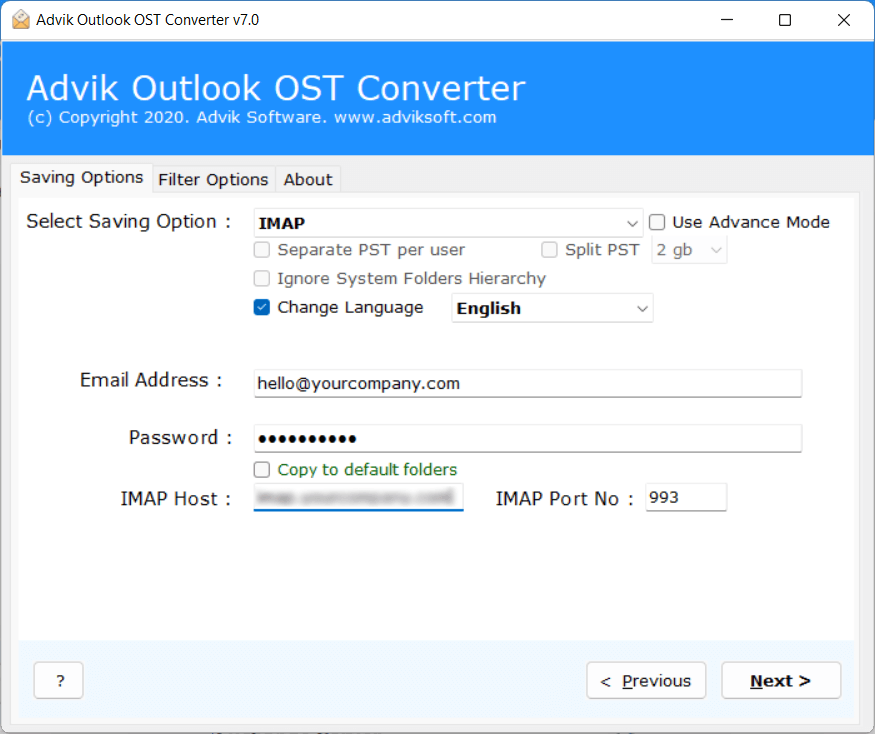 Some Highlighted Features of OST to IMAP Migration tool
Safe and Reliable: This application is 100% secure and there is no risk of data corruption. You can effectively migrate OST files to your IMAP account without losing your data. The tool is free from any virus so your data is totally safe.
Bulk Migration of emails: This tool allows you to export batch OST files in a single attempt. This feature was added to migrate data from multiple OST folders at the same time. Although, if you want to convert a single file, you can also do that using this tool.
Simple User Interface: The Advik OST to IMAP Migration tool has a very simple and intuitive user panel. You don't need any prior technical knowledge to execute the process. Professional and non-professional users can easily use this app without facing any issue.
No Size Limitation: The is the best tool for migrating emails from OST to IMAP email server. The tool can also migrate your emails with all attachments with maintained properties. In addition, there is no file size limit imposed on the tool.
Selective Migration: If you don't want to move the entire mailbox and want to do a selective migration, then with this software it is possible. You can easily use this application to migrate selected OST mailboxes to your IMAP server account, saving time and effort.
Free Download available: We are also providing a free demo version of the tool so that you can test the tool without spending money. The free OST to IMAP Migration tool allows you to export 25 items only. After checking the capabilities of the tool, you can purchase the pro version.
Conclusion
The blog discusses the best-automated solution available for exporting OST to IMAP account. Users can use this utility to perform email migration in an effortless manner. A demo version of the software can be downloaded without any cost. Also, you will get all-time assistance from our technical team. I hope, it will help make the email conversion successful.