How to Repair Outlook PST file Without Scanpst? – 2 Simple Techniques
"Hello, I have been using MS Outlook for a long time and recently found that I cannot access my PST file, it may be corrupted or due to some issues. I used to use scanpst to solve this problem. but now this method isn't working anymore. I want to know how to repair PST file without scanpst".
Table of Content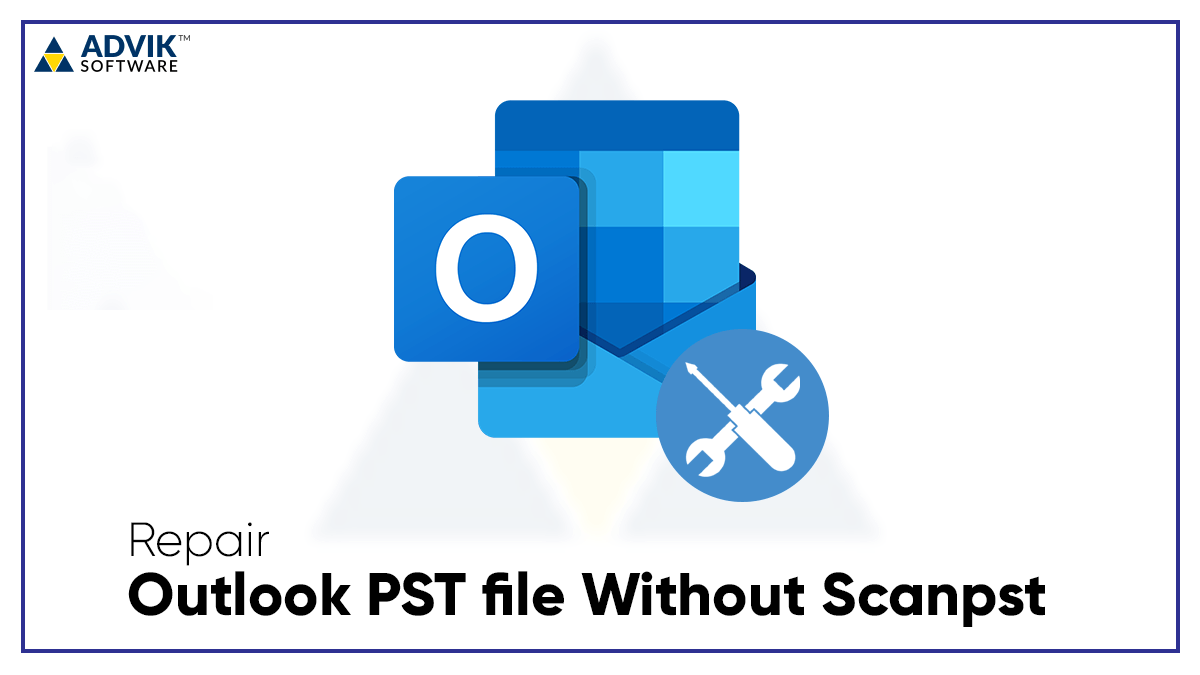 Outlook PST file is a local copy of Outlook mailbox, it contains messages and other data.
Read More: How to Recover Lost Emails from Corrupted PST file?
If you are looking for a method for how to repair a PST file without Scanpst then you have come to the right place. Here, you will find an efficient and easy tool to resolve your issue.
How PST File Gets Corrupted and Damaged?
A PST file may get corrupted for many reasons, such as, if the file size is too large or if the application terminates abnormally. This mainly happens when your Windows crashes or when you fail to quit Outlook properly and shut down your system in a hurry. Let's find out the one of the best reasons behind Outlook PST file corruption.
Storage Failure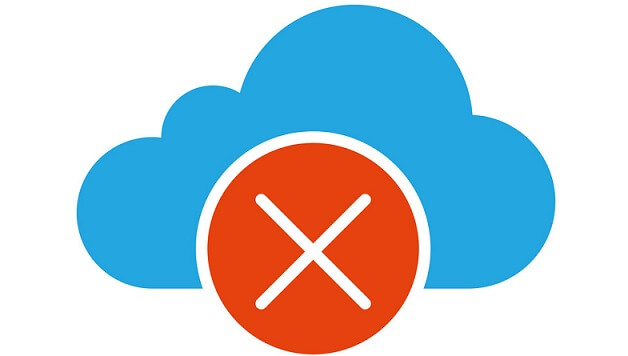 If your hard drive has some bad sectors and your Outlook PST file is stored in it. Then you may only be able to read part of the PST file or it may contain incorrect and full of error data.
Faulty Network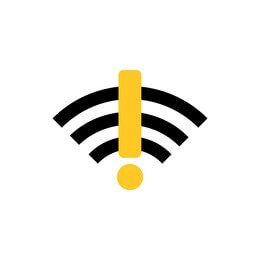 For example, suppose you are trying to access your Outlook file from a client computer over network connections. Then, it is possible that the network cards, cables, routers, hubs and other devices consulting the network connections are having problems then the remote access of the PST file may make it corrupt.
File system failure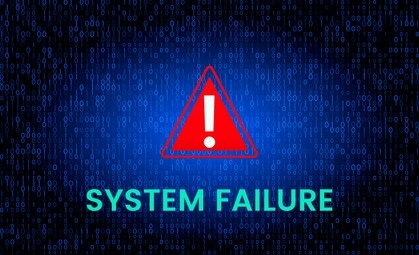 Due to this disaster, some parts of the original PST file are permanently lost or overwritten, which makes the PST file incomplete or contain incorrect data.
Virus and other malicious attacks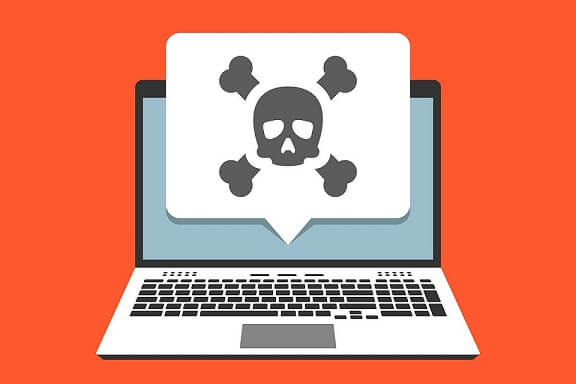 It is not safe to download files through the browser without checking the security. So many viruses can corrupt or inaccessible Outlook PST files.
Read More: How to Extract Attachments from PST File?
Terminate Outlook abnormally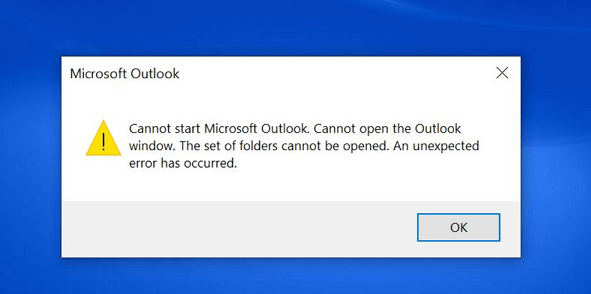 If you are using Outlook, make sure to quit the program properly, otherwise files may get corrupted or damaged. This can also happen if Outlook does not close properly and you shut down your system.
Methods to Repair Outlook PST file Without Scanpst.exe (2022 Updated!)
Let's find out the various techniques to repair .pst file without using Scanpst software of Outlook. In the below segment we had introduced the latest method to recover mails and other data from Outlook PST.
This solution is applied for PST file created from MS Outlook 2019/2016/2013/2011 and older versions
Method 1. Copy Data from Old PST to New PST (MS Outlook Required)
The steps below explain how to create a new PST by copying content from an old PST:
1. Link old PST file to outlook:
Select File > Open & Export > Open Outlook Data File.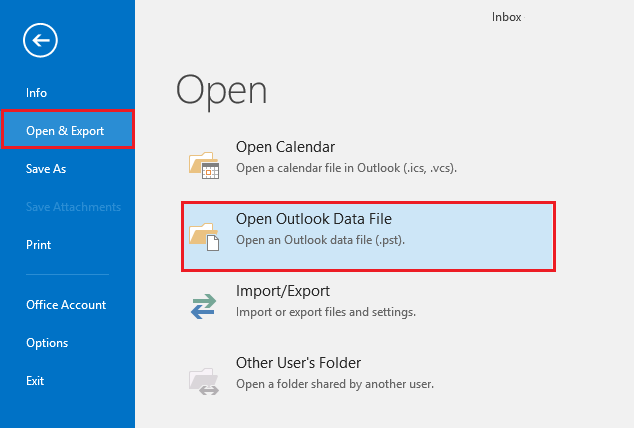 2. Create a new PST file:
From the Inbox, select New Items > More Items > Outlook Data File. Now, Enter a File name.
3. Copy the content from the Old corrupt PST file to the newly created one.
4. Once you copy your data to new one, "set as the default"
File> Info> Account Settings> tab Data Files> select new .pst file> click "Set as Default".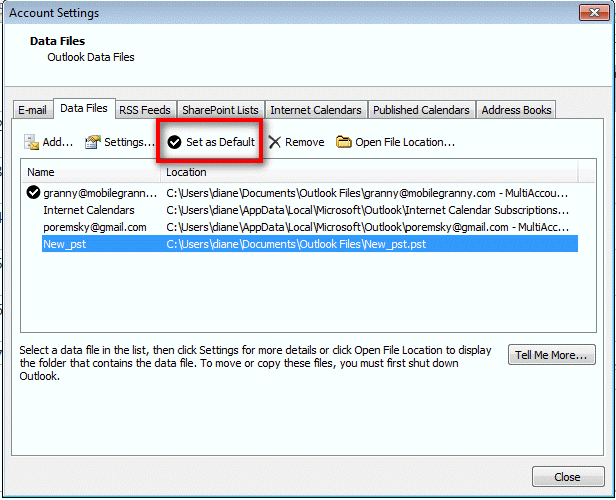 5. Tap Close> Restart Outlook.
6. Restart outlook and disconnect the old PST file from Outlook.
If corrupt file doesn't open in outlook, then move ahead with next solution.
Method 2. Repair PST Without Scanpst.exe – Time Saving Solution
Advik PST Repair Tool is the best option to recover your .pst file. It works on advanced features that helps users to retrieve inaccessible data in limited time.
Besides it, you can extract emails from the PST file in more than 15+ file formats such as DOC, PDF, EML, MSG, CSV, TXT, HTML. Along with this it preserves key elements as it was before the PST files got corrupted.
It is a 100% free and secure platform, you don't need to pay to check it's efficiency. It can also recover data from encrypted pst files.
Follow the below instructions to repair PST file without Scanpst.exe;
1. Run Advik PST Repair Tool in your PC and click Add File.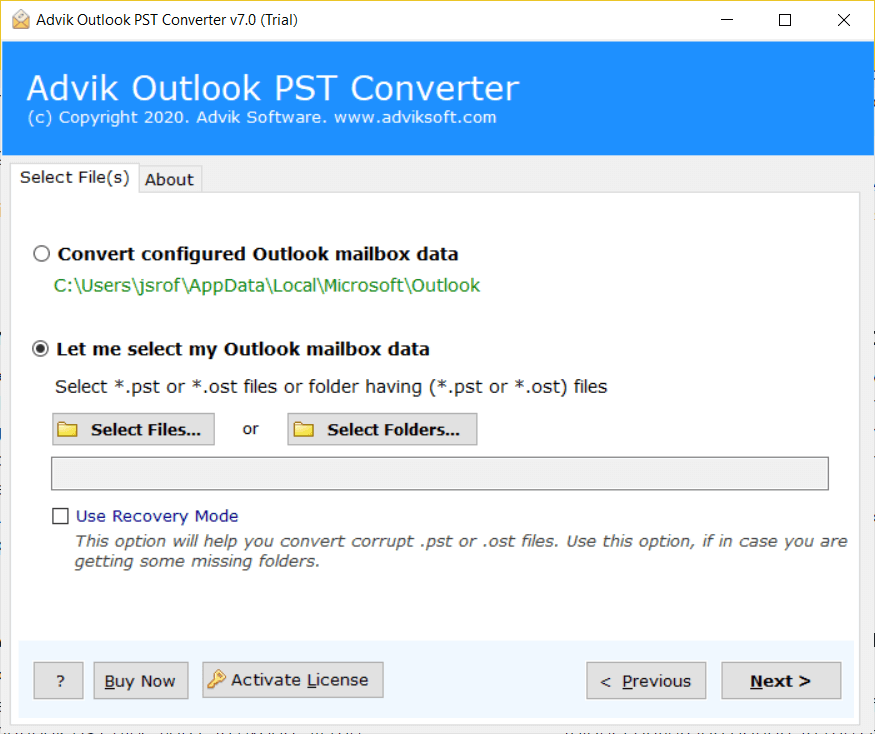 2. Browse and add corrupted/damaged .pst file into software.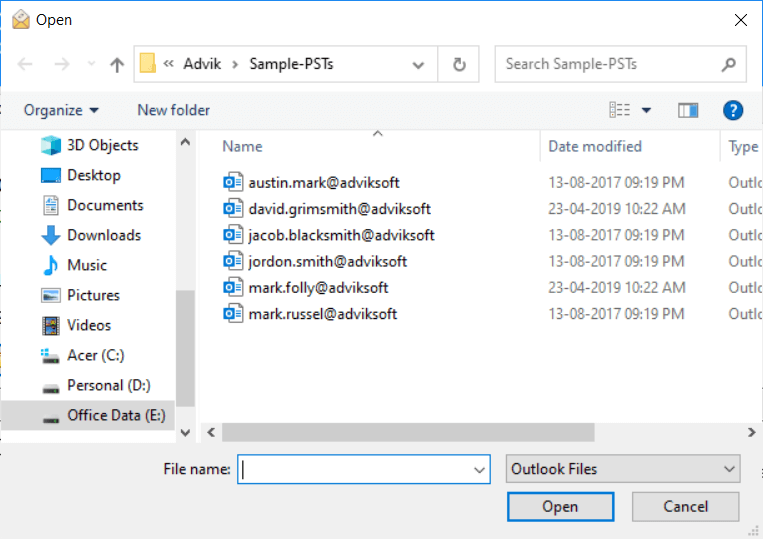 3. Select or check "Recover mode" and click Next button.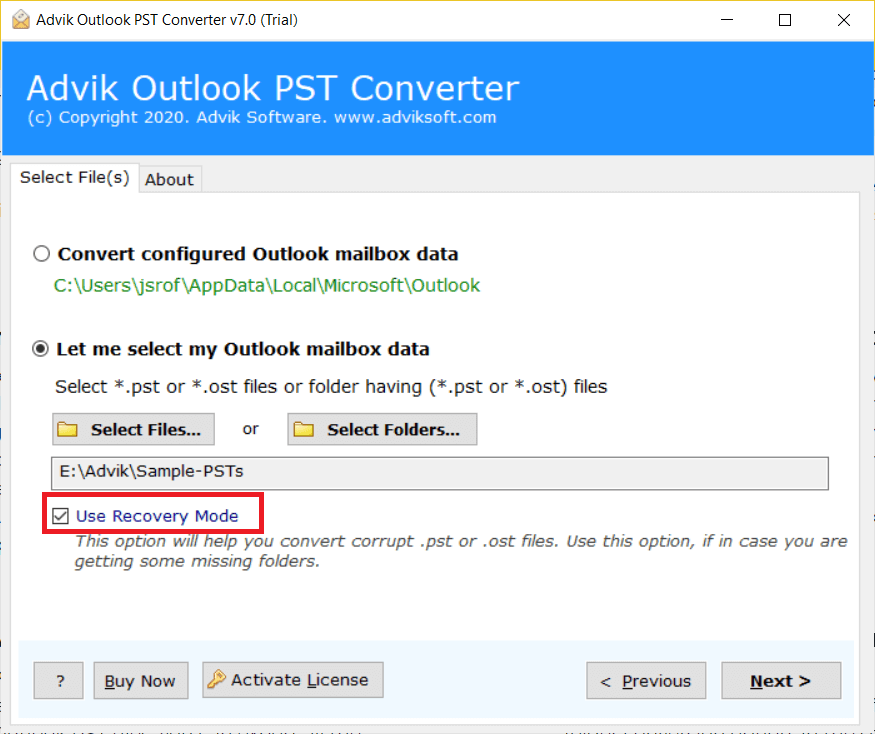 4. Select mailbox folders to repair and hit Next button.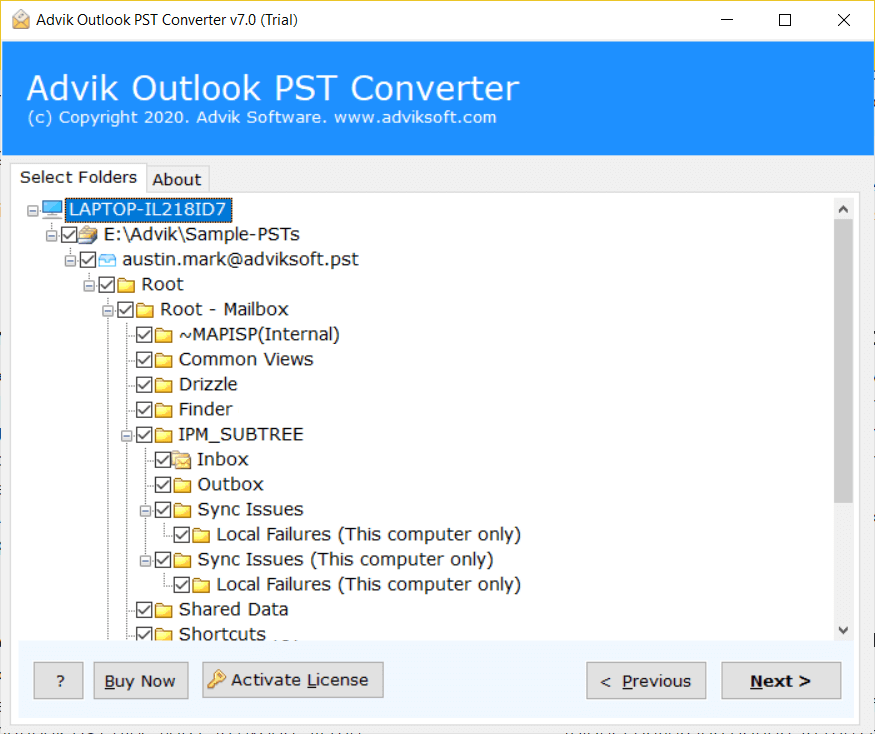 5. Now select PST file from the list to create a new healthy PST file.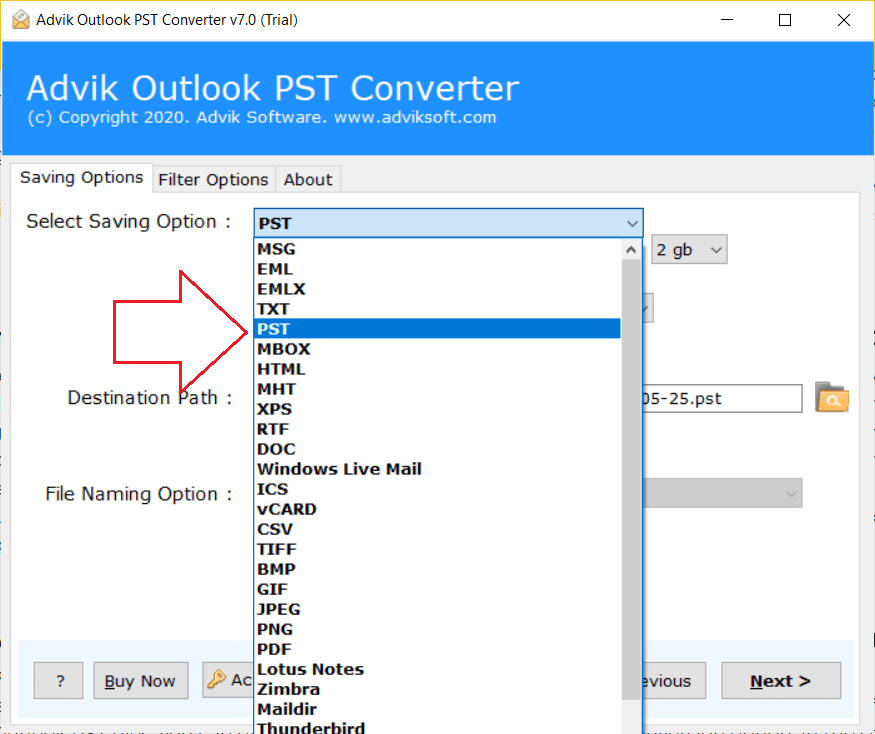 6. Choose target location to save resultant file and hit Next button.

Once you click Next button, the software will remove bad sectors of Outlook PST file. Then, will generate a new healthy Outlook PST. This process is completely standalone, you dont have to depend on Outlook Scanpst software.
Benefits of Using Advik PST Repair Tool
1. This tool allows users to display the recoverable mailbox folders along with the number of emails in a PST file.
2. It deeply scans the corrupted Outlook data file and recovers complete data from it.
The folder hierarchy of the emails is retained even after the complete mailbox has been restored.
3. Apart from this, this tool allows users to migrate email services such as PST to Gmail, Yahoo Mail, Outlook.com and any other cloud email service with IMAP feature.
4. The best thing about this software is that it provides a user friendly interface to make it use effectively.
Final Words
In this blog, we discussed a hassle-free solution to Repair Outlook PST file without scanpst. If you ever run into problems with this, you will definitely be able to solve it. In the section above, we have discussed both manual and professional approaches that you can use to repair corrupt PST files. However, this manual method will only work if your PST file is opened in Outlook. So an alternative option is to use this Advik PST Repair Tool that will definitely help you get your data back from the PST file.