How to Import MBOX to Hotmail With Attachments?
Quick Overview: Are you searching for a direct approach to import MBOX to Hotmail with attachments? Then you have come to the right place. Don't go anywhere now. As there are so many users who are searching for a direct way to upload .mbox file to Hotmail. Unfortunately, there is no direct manual solution available for now. We have to go through a lengthy process in using manual techniques. We have a direct and easy method which I am going to discuss in the upcoming sections. Hence go through the complete article to know the exact process.

Email has now become a must-have for anyone who wants to remain on top of everything that is going on in the world. Different service providers are used by people all around the world to build their email accounts. Today's leading players in this business include Yahoo, Gmail, and Hotmail. 
About Hotmail:
Hotmail is one of the first publicly available, free webmail services that could be accessed using any web browser anytime, anywhere. Hundreds of millions of email addresses ended in @hotmail.com during its peak in the early 2000s. It is a personal information manager web app from Microsoft consisting of webmail, calendaring, contacts, and tasks services. Users of Hotmail can choose from a variety of domain names, including @Sign In, @Sign In, @Hotmail, etc.
The best part is that you may use any of these domain name extensions to create an email address for free. Hotmail was started in 1996, and within a year had more than 8 Million users. It was then renamed MSN Hotmail then renamed as Windows Live Hotmail, which is how we know it today. Their user base is currently about 350 million, and it is still increasing!!
Also Read: How to Import MBOX to cPanel Email?
Why do Users Need to Upload MBOX File to Hotmail Account?
As we know, Microsoft's Hotmail service is a webmail service. Hotmail is a good solution for those who want to access MBOX files on the cloud. Because MBOX is only supported by desktop email applications like Mozilla Thunderbird. Users can open MBOX files from any location by importing them into their Hotmail account. Hotmail may be accessed from any web browser and can be opened on almost any device.
Let's start with this blog; read the blog completely to learn something new.
Methods to open MBOX in Hotmail

#1. Using Mozilla Thunderbird

#2. Advik MBOX Converter Tool
Method 1. How to Import MBOX to Hotmail With Mozilla Thunderbird
This method is completely free and needs to be configured manually. so firstly you have to install Mozilla thunderbird then start with the following instructions:
1. Open and Run Mozilla Thunderbird email client application on your system.
2. In the menu bar, tap "Account Settings" in the left side pane of the interface.
3. Now, in the new tab, click "Add Account".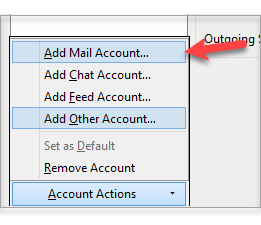 4. Now Enter Your Name, Hotmail email address and password.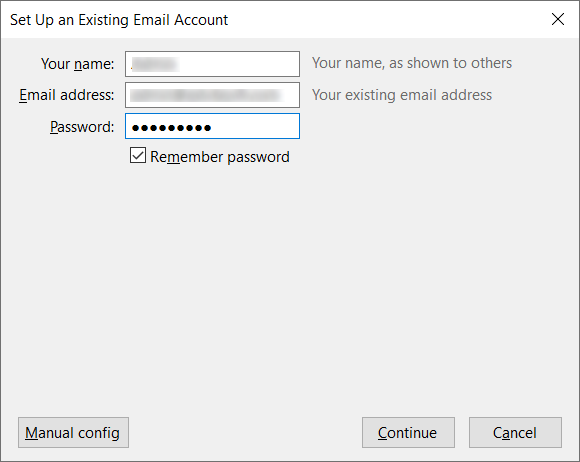 5. Click the "Continue" button it will automatically detect the Hotmail server details.
6. Tap "Finish" Button and thunderbird will now scan and display all your Hotmail folders.
7. Now, go to Add-ons and install the import/export plugin.

8. Install it and enable this plugin in thunderbird.
9. Right click the folder and select the "import .mbox file".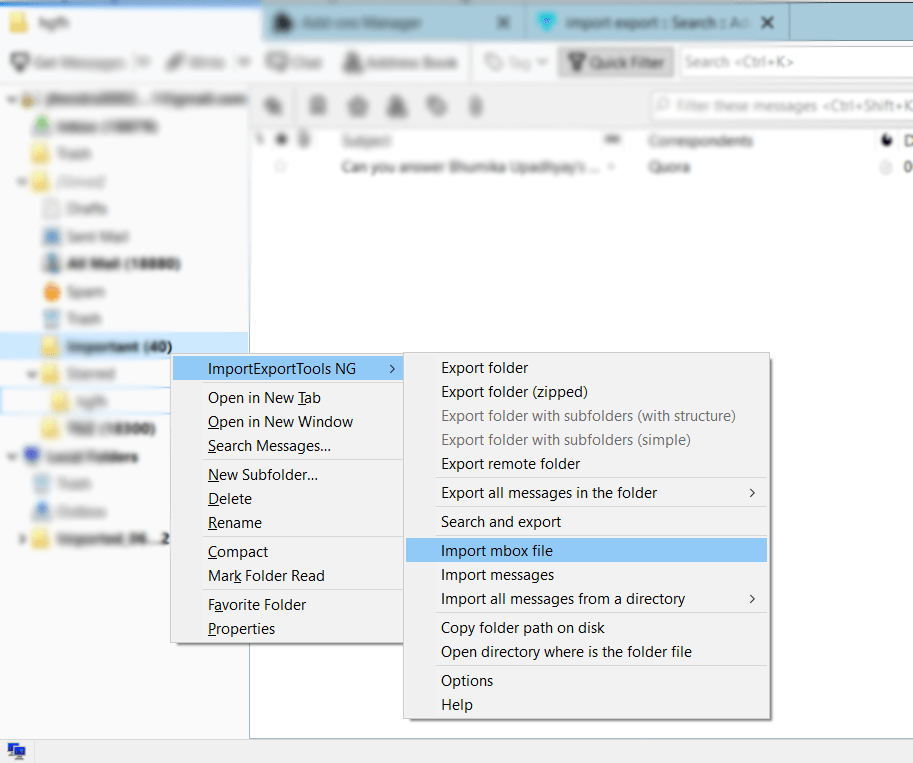 10.Browse for .mbox file and add in thunderbird.
Finally you have imported the .mbox file to Hotmail with attachments. 
Limitations:
While this method of importing .mbox file to Hotmail is possible for only a single .mbox file, to upload multiple MBOX file at once is not recommended. This process may not be handled by Thunderbird, resulting in file corruption.

If you need to import a large number of mbox file, you may need to use a third-party tool like Advik MBOX converter to make the process easier.

It will consumes a lot of your precious time and also consumes your manual efforts.
Method 2. How to Export MBOX Emails to Hotmail With Attachments – Quick Solution
Download and Install Advik MBOX Converter Software. This tool is specially designed to instantly import .mbox file into Hotmail account. The tool is free to try and easily gives you a complete solution to open .mbox file in Hotmail webmail with attachments. This wizard has some prominent features like;
User-Friendly graphical user interface

Lifetime Validity of Software

100% Safe and Secure Application

Ad-Free and Malware Free Software

Support MBOX file created from Thunderbird and many more
Steps to Import MBOX to Hotmail are as follows;
1. Launch and Run Advik MBOX Converter on your computer.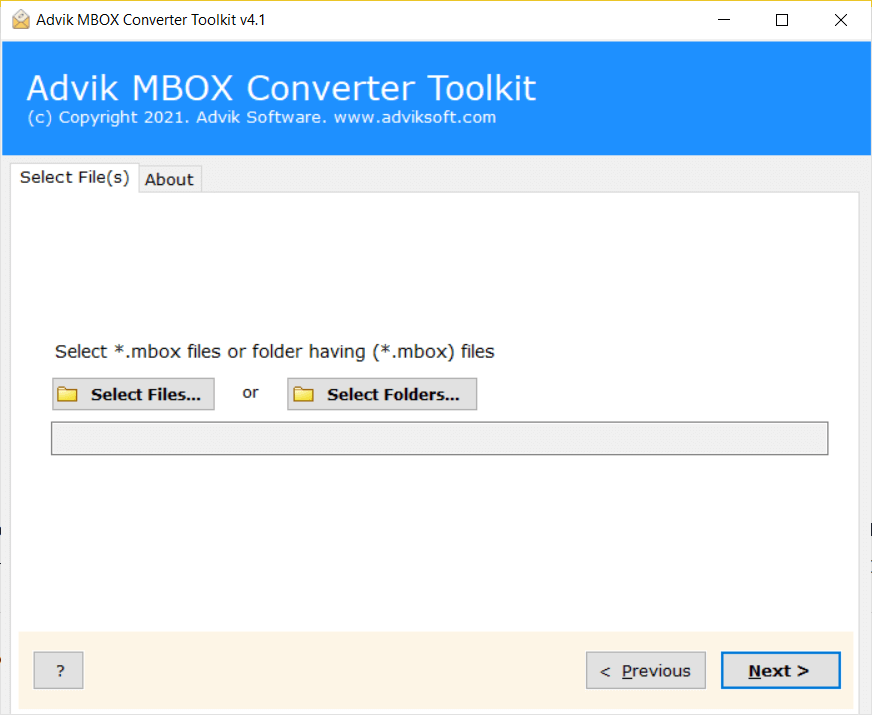 2. Now, Choose "Select File" to add the .mbox file in this tool.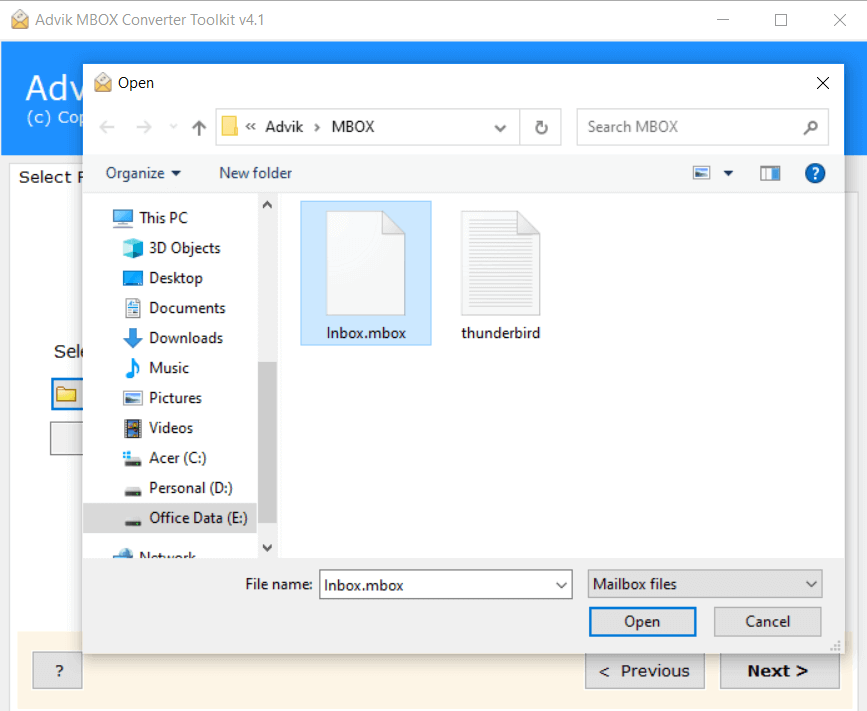 3. In the next step, choose Outlook.com as a saving option.
4. Enter your Hotmail login credentials.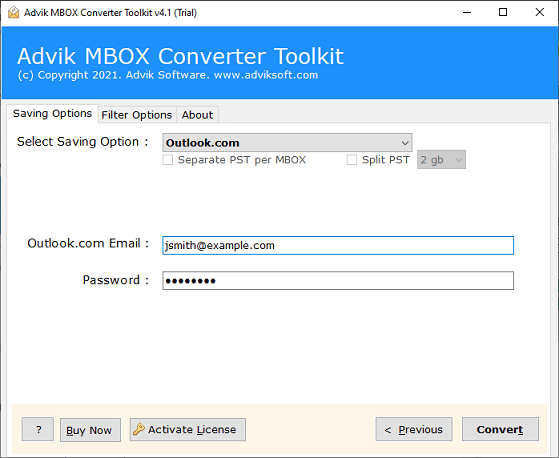 5. You can also Apply email filters using "Advanced Filter Option" to import any specific emails.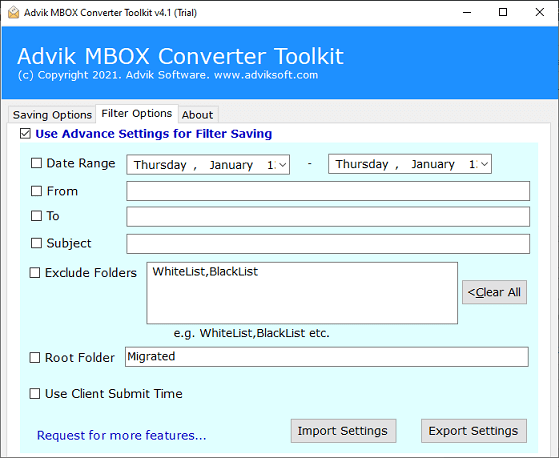 6. Tap "Convert" Button to start uploading the .mbox file to the Hotmail account.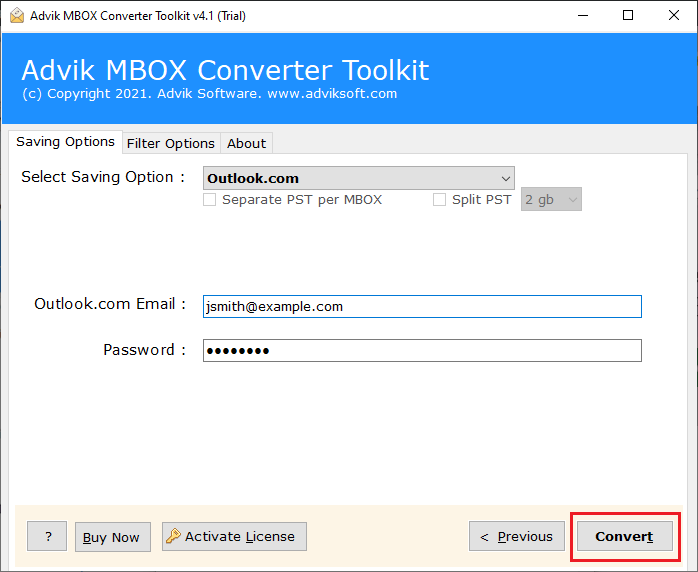 Completed!! This process is completed now without any errors.
Final Words
Therefore, the above methods are the most recommended ones. You can try any of the above methods to import MBOX to Hotmail as you like. One should opt for Advik MBOX Converter because it not only supports multiple file formats but also provides a complete solution. Go through the description of the tool and the limitations of the manual method before making a decision.