[Solved] How to Import MBOX to Office 365?
"I want to import MBOX to Office 365 Online account. Unfortunetly, there is no option available in the admin panel. I had contacted Microsoft tech center but got no satisfied result. Do you have any workable solution to export MBOX to Outlook 365 webmail account?"

– Roman Atwood (Australia)
"Where can I get MBOX to Office 365 Migration Tool/Solution? I am working on Windows 10 machine/64 Bit and wondering about the alternate way to export .mbox file into O365 Online account. Kinldy help me by providing automation solution. I have 12 GB of mailbox file."

– Jordan Methew (Sri Lanka)
Want to migrate .mbox file to Office 365 Webmail account? Then you had landed in the very right place. At the end of this article, you will be able to migrate mailboxes to Office 365 account in one click. Yes, no need to struggle with the manual processes. So let's begin the perfect way to upload MBOX file into Office 365 account.
How to Import MBOX to Office 365 Online
As there is no official method to convert MBOX to Office 365 account available. So it becomes almost impossible to upload MBOX file in Office Online. However, there is one perfect alternate option is available especially for Office Small Business users.
Download and Install Advik MBOX Converter software in your Windows machine. This tool is specially designed to export MBOX messages into Office 365. You can upload large-sized .mbox file without facing any glitch or error.
Note: Enable Less Secure Apps in Office 365. Click here to for the instructions.

Steps to Import MBOX to Office 365 are as follows;
Step 1. Run Advik MBOX Converter in your system.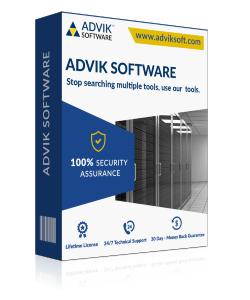 Step 2. Click "Select File" and locate .mbox file into the panel.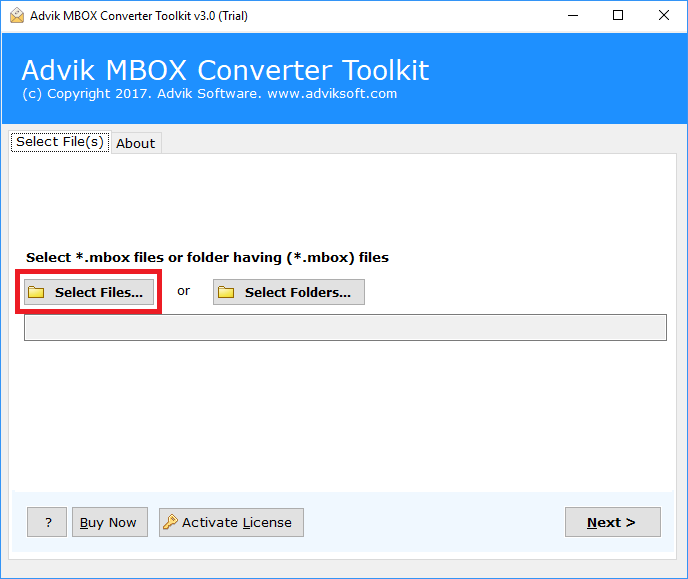 Step 3. Choose "Office 365" as a saving option from the list.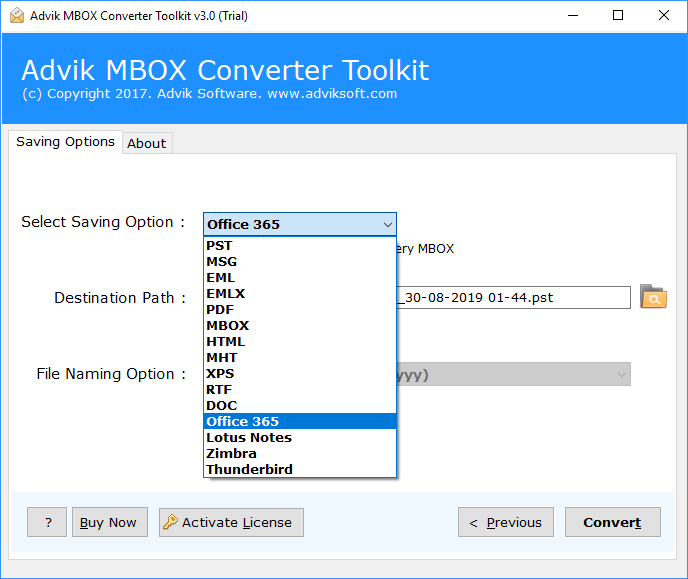 Step 4. Enter Office 365 login credentials.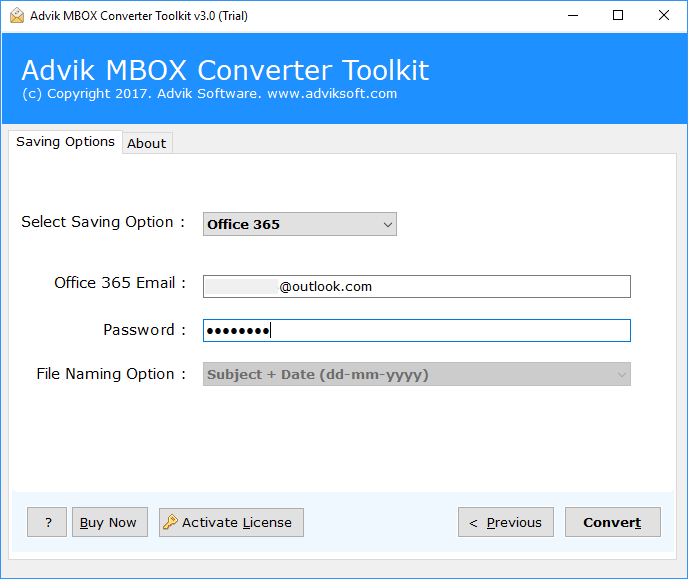 Step 5. Click the "Convert" button and analyze the process.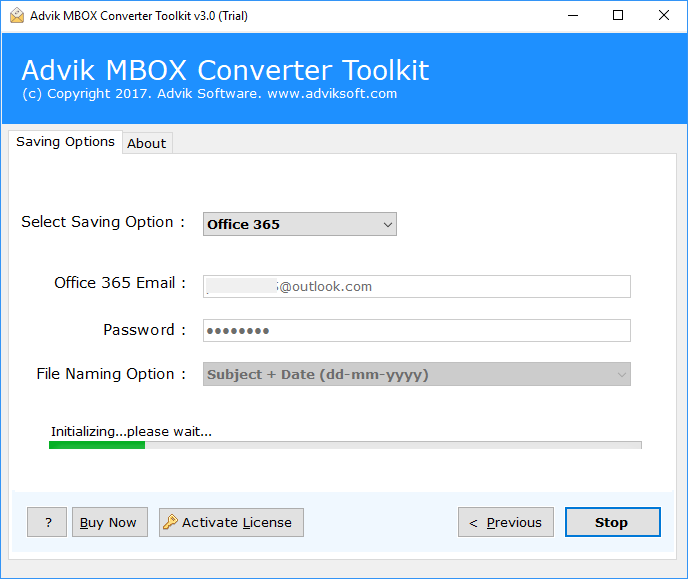 Done! This is how you can import MBOX file to Outlook 365 account. Now open your Office 365 webmail account and access complete data of Mailbox archive. This is one of the widely opted solutions for MBOX to Office 365 migration purposes.
Why Choose MBOX to Office 365 Migration Tool?
Simplest User-Interface for Non-Technical Users
Batch Import MBOX to Office 365
Maintain mailbox folder hierarchy and key elements
Preserve Metadata and other mailbox items
Repair MBOX file using same utility
(Special Feature) Convert MBOX to 10+ file formats
Unlimited migration (with No maximum file size limitation)
Download FREE Tool and Import MBOX to Office 365 Online

Related Article: Import MBOX to Outlook.com
Below are some of the related queries which can get resolved using the above method.
"I am looking for MBOX to Office 365 Converter Tool for Windows. Please suggest."
"What is the quickest method to upload mbox to Outlook 365?"
"Is it safe to import MBOX files to Office 365 using this Migrator?"
Summary
Overall, Advik MBOX to Office 365 Migration Tool is an ultimate solution to transfer data from mailboxes. The best part of the tool is that it never modifies the mailbox structure as well as email layout. You will get the exact data with attachments.