How to Import MBOX to Outlook.com With Attachments?
"Hi there, I want to know which is the easy way to import MBOX to Outlook.com? There are 12 mailbox files from various version of Thunderbird client. I want to upload them to Outook.com. Please share the tutorial."
"How do I upload mailbox file into Outlook.com with attachments? Not only emails but attached files are very important for me and I can't lose them. So I need a solution that can help me in migrating MBOX emails to Outlook.com with attachment. Is it possible?"
Want to import MBOX to Outlook.com? Congrats you had landed in the very right place. Today I am going to discuss the easiest way to export MBOX emails to Outlook.com directly. Yes, no manual configuration or lengthy tricks are out of this guide. There are several users who wants to upload MBOX into Outlook.com account. Unfortunately, the lack of technical knowledge and right way is hard to find out.
Transfer MBOX File to Outlook.com With Ease
First of all, I would like to mention here that there is NO Official method is available for now. Do Not Worry, we will be choosing an alternate solution in the below segment.
Advik MBOX Converter is specially designed to upload MBOX file in Outlook.com webmail account. In addition, you can convert MBOX to PST, EML, MSG, TGZ, XPS and several other file formats. Thus, making it an all in one solution.
Note: Enable Less Secure Apps and IMAP from Outlook.com Settings.

Steps to Import MBOX to Outlook.com with Attachments;
Step 1. Run Advik MBOX Converter on your PC.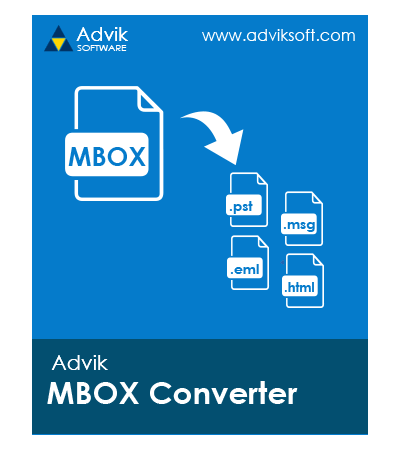 Step 2. Click Select Files and add .mbox file in the software panel.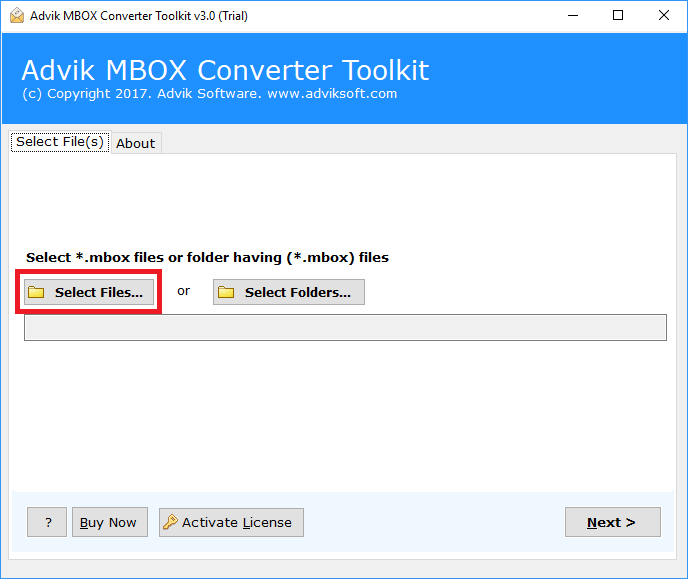 Step 3. Choose Outlook.com as saving option from the list.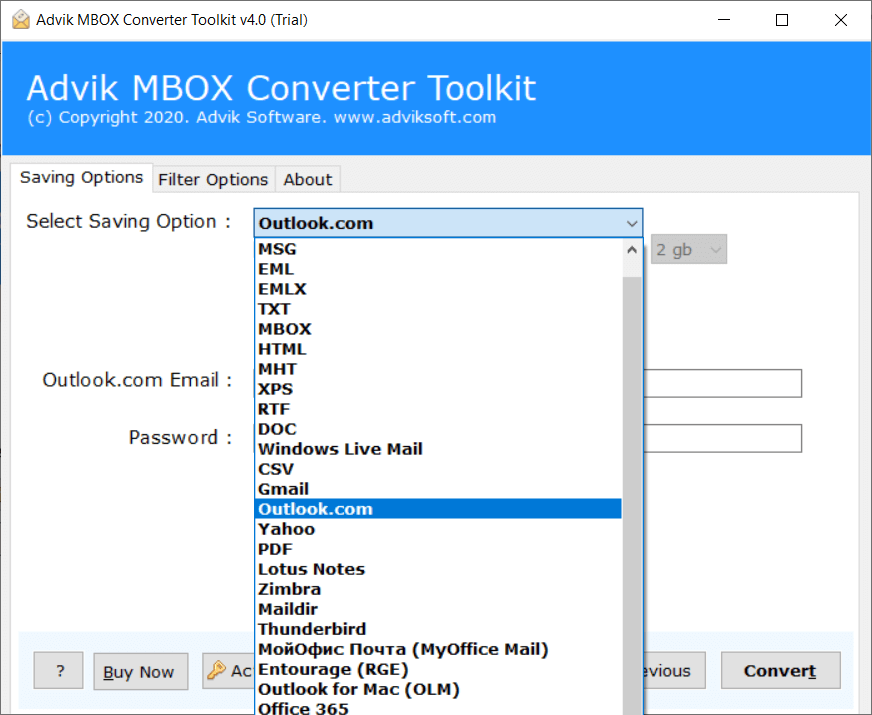 Step 4. Enter Outlook.com login credentials.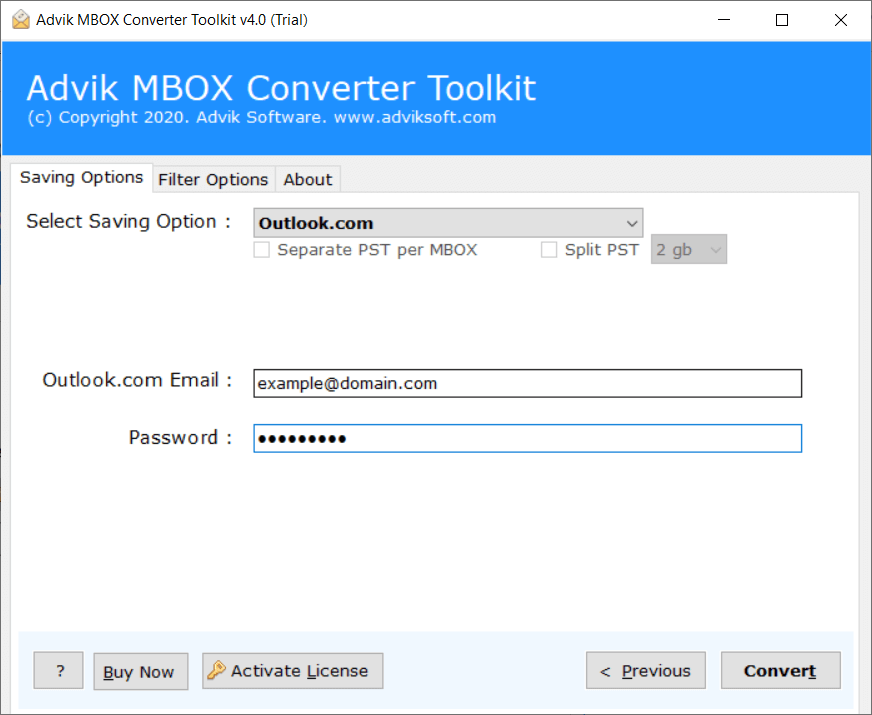 Step 5. Click Convert and analyze the process.
Finished! This is how you can Import MBOX into Outlook.com account instantly.
Download MBOX to Outlook.com Migrator Now
Till now we had discussed the best and most reliable way to import MBOX to Outlook.com. Despite knowing the fact that there is no official option is available. Thus, Advik MBOX Converter can be used for email migration from MBOX file to Outlook 365

Why Choose Advik MBOX Converter
There are plenty of reasons to choose MBOX to Outlook.com Converter. With this tool, you will be able to export multiple MBOX files to Outlook.com in one single attempt. You dont have to repeat the same steps again and again. However, below are the few key highlights that might impress you;
Simple and Easy Graphical User Interface
Export MBOX file to Outlook.com Without Losing Any Data
Maintain Folder Hierarchy and Meta Data
Upload MBOX file to Gmail, Office 365, Yahoo, etc.
Unlimited Mailbox File Migration/Conversion
Lifetime Validity with 24/7 Customer Support
Related Article: How to Import MBOX to Office 365?