How to Import MBOX to Zoho Mail in Bulk?
"Can I import MBOX to Zoho Mail account? I have 3 mailbox files with approx. 12k emails of my company from last year's bank transactions. These emails are backed up from Google Takeout. I want to copy them into Zoho. Kindly help me with the issue."
"Hi, this is Edward (Senior Advocate in the Supreme Court of the United States. I am having 2 mailbox files with a file size of 520 MB. Is it possible to open MBOX file in Zoho Mail? I want to access my .mbox emails in my Zoho Mail account. Unfortunately, I am not able to contact with Zoho team. Kindly help me with this issue"
Are you guys facing the same above issue? Don't Worry! Today I will be sharing with you a workable method to import MBOX to Zoho Mail with complete emails and attachments. I have come up with two ways by which you can access your Mailbox emails into Zoho CRM.
Ways to open MBOX file in Zoho Mail

#1. Advik MBOX Migrator Tool

#2. Using Mozilla Thunderbird
Let's begin with the tutorial, and stick to the blog till the end to learn something new.
Method .1 How to Import MBOX to Zoho Mail With Ease
Check out Advik MBOX Migrator Tool for Windows. This software is specially designed to export emails from MBOX file into Zoho Mail or any email service provider. The software is capable enough to upload large-sized .mbox files in minutes. Download the Free Trial to explore more.
Read Also: How to Import PST to Zoho Mail
Upload multiple MBOX Files to Zoho Mail
Email Filter Option Available to move only selective emails
Migrate MBOX to Gmail, Yahoo, Office 365, and many more
Option to Convert MBOX to PST, CSV, EML, PST, DOC, etc.
Simple Graphical User Interface for Novices
Steps to Transfer/Export MBOX Emails to Zoho Mail are as follows;
Step 1. Run Advik MBOX Migrator and Click "Select File".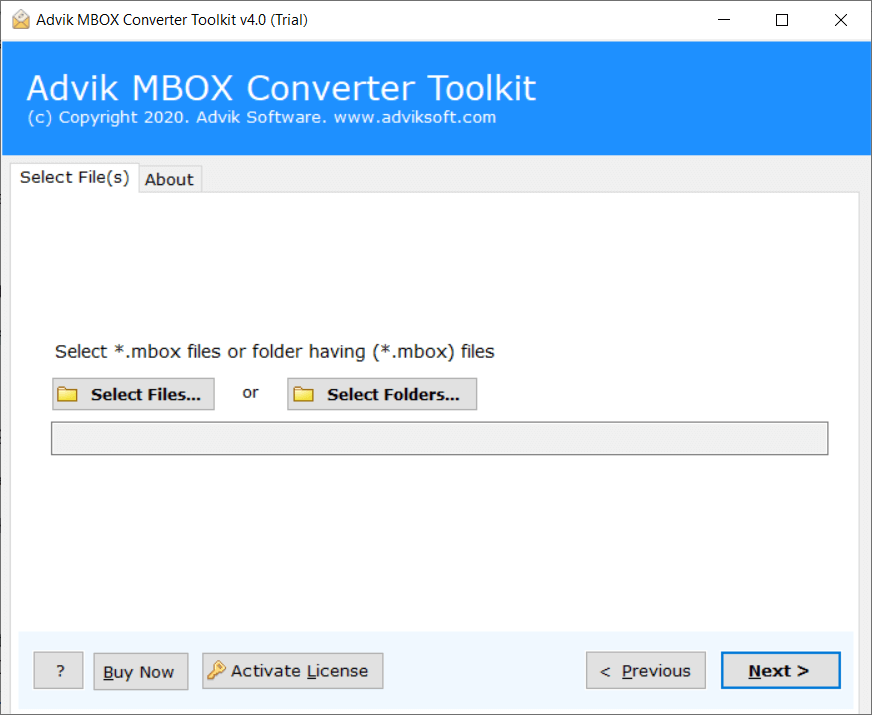 Step 2. Browse and add MBOX file into the software interface and click Next.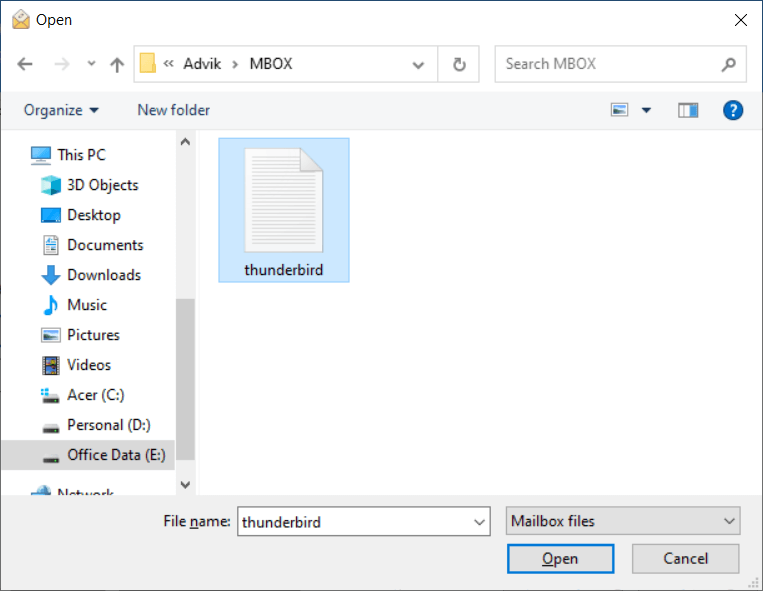 Step 3. Click Saving Option and choose the "IMAP" option.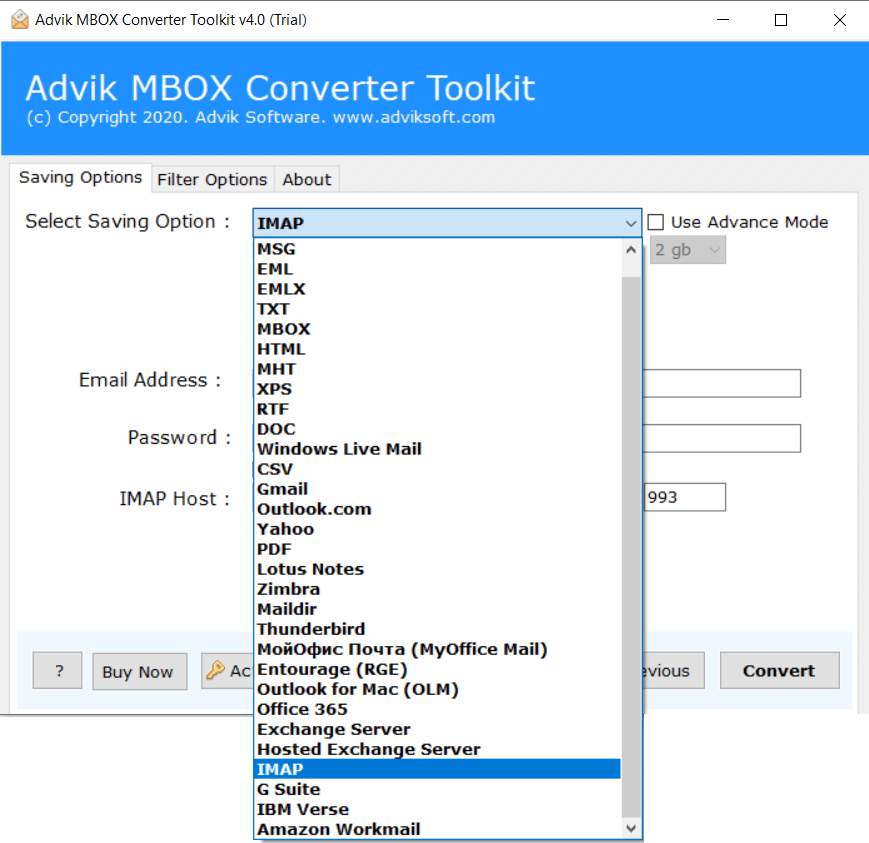 Step 4. Enter your Zoho mail login credentials with IMAP details.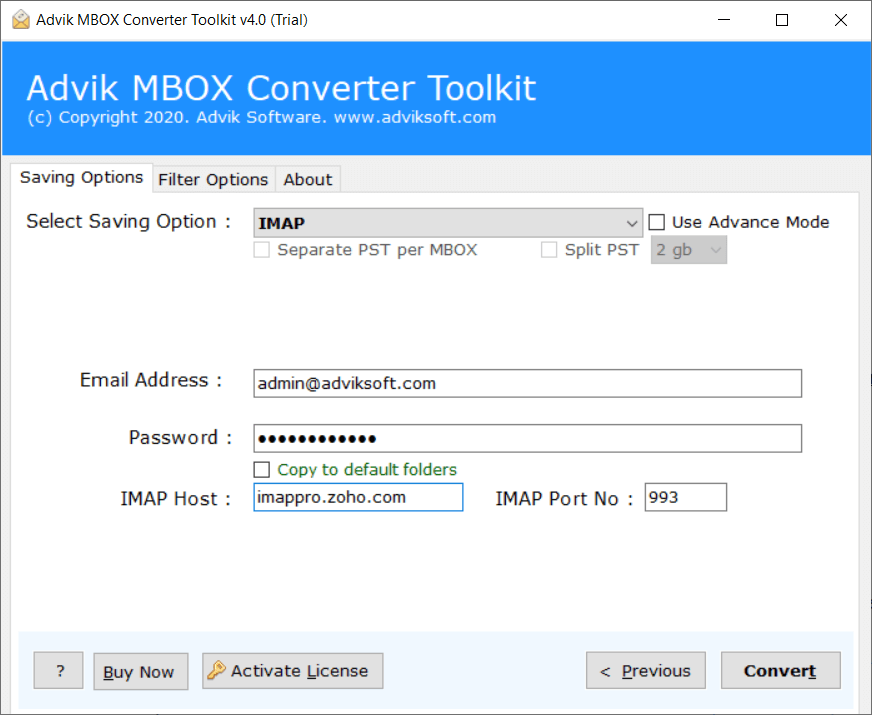 Step 5. Click Convert to start the migration process.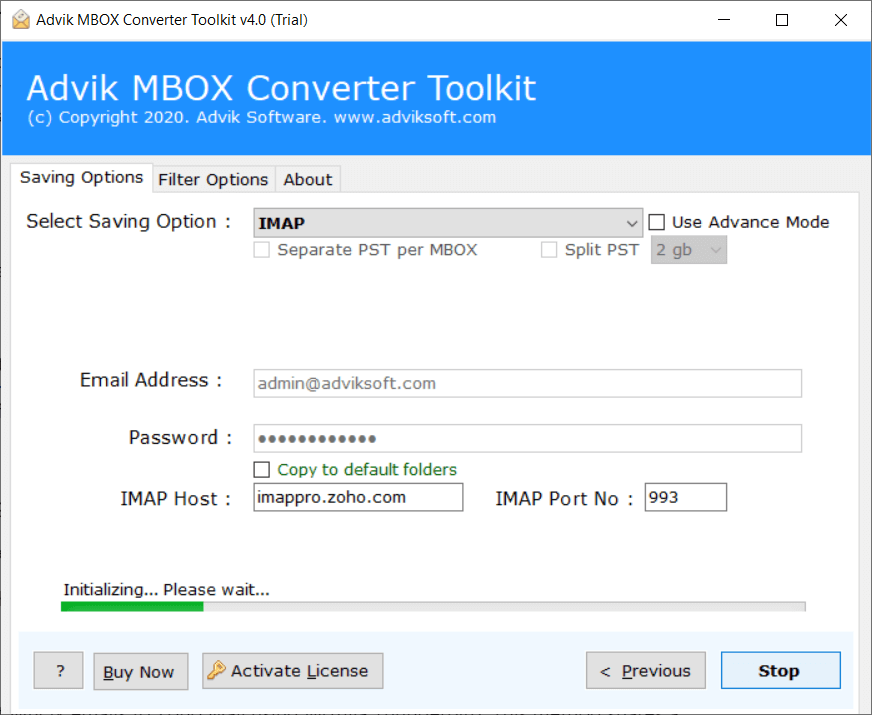 Alas! Now let the software do the rest. Soon your MBOX file data will be copied/transferred to your Zoho Mail account.
Method 2. Open or Upload MBOX File in Zoho Mail (Free)
In this segment, you can import MBOX emails to Zoho Mail using Mozilla Thunderbird. This method shares a completely free solution. It's 100% workable and safe. Zoho Mail allows users to import emails in .eml files, so you have to export MBOX emails to .eml files for that. So let's find out how.
Step 1. Download and Install Mozilla Thunderbird on your PC.
Step 2. Open Thunderbird client and go to Add-Ons.
Step 3. Search for Import/Export plugin and install it.
Step 4. Now go to the dashboard, right-click on an empty area, and navigate to Import/Export NG >> Import MBOX file.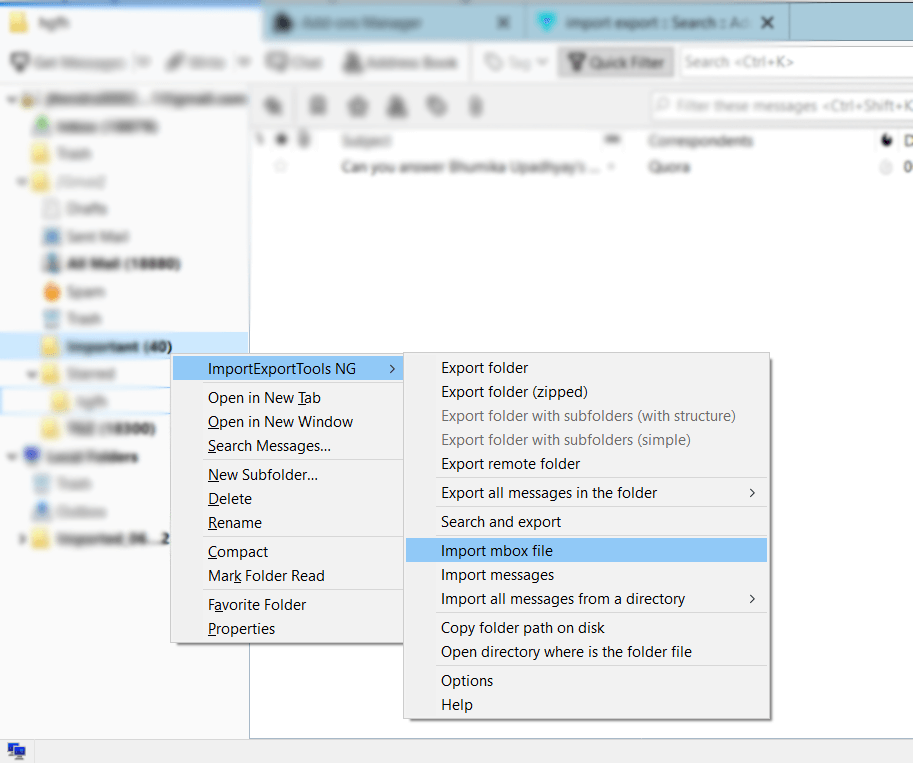 Step 5. Now browse for .mbox file and import it into Thunderbird.
Step 6. You can access or read Mailbox emails, now select all emails (hold Ctrl+A).
Step 7. Click "Save As" and select the folder to save emails.
Step 8. Thunderbird will save all emails in .eml files to a folder. Now, create a ZIP file of this folder using Winrar.
Step 9. Now log into your Zoho Mail account and select Settings.
Step 10. Select the "Import/Export" option and import the ZIP file having .eml files.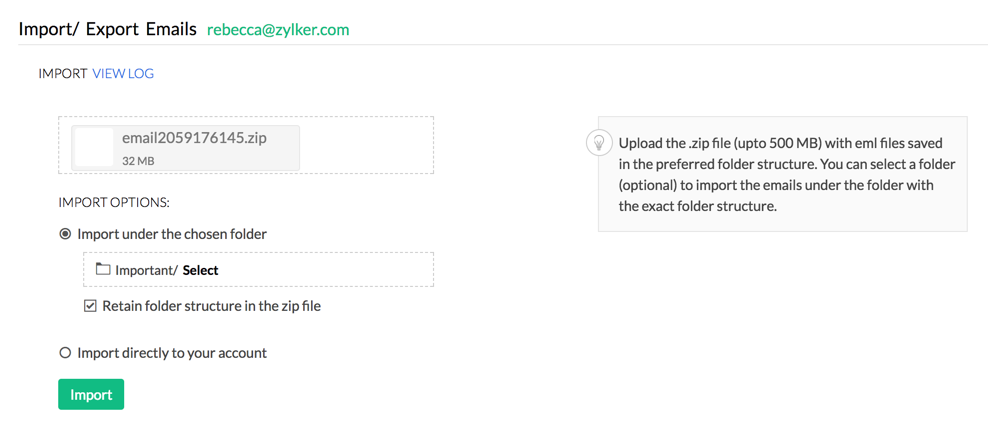 Step 11. Click the Import button to start the email import process.
Finished! This is how you can import MBOX emails in Zoho Mail. The above solution is quite complicated but it works.
Summary
Both methods will help you to export MBOX emails to Zoho Mail account. However, automation solution i.e. with Advik MBOX Migrator, you can import MBOX to Zoho Mail directly. On the other hand, the free or manual way will lead to little technical difficulties and consume more time for completing the process. Thus, as advised by experts you should go for Advik MBOX Migrator for an instant, and bulk email migration in one click.