How to Migrate Emails from Office 365 to WorkMail?
This blog explains the steps of how can you migrate emails from Office 365 to WorkMail. Here we explain the two methods that can be used to migrate Office 365 to AWS WorkMail. In the end, you can go with any method that is that simple and meets all of your needs.
AWS is growing in popularity day by day as it is a secure, managed email and calendar service. With WorkMail, users can access their emails using the application of their choice, including Microsoft Outlook that supports the IMAP protocol, or directly through a web browser. Because of its popularity and advanced features, users want to move Office 365 to Amazon WorkMail.
Export Office 365 Emails to AWS WorkMail Manually
In order to import Office 365 emails to WorkMail, you need to follow several steps to complete this task. Let's look at the process of migrating from O365 to WorkMail.
Step 1: Create or Enable Users in WorkMail
Open the WorkMail console at https://console.aws.amazon.com/workmail/
Select the Region from the navigation bar as per your needs.
Under "Organizations", select the name of your organization.
Choose Users to see a list of all users in the directory.
To create a user, select "Create User".
On the "Add Details for Your New User" screen, enter the first and last name, username, display name, and then select Next.
On the "Set Up Email Address and Password" window, enter the email address and password and select Add User.
Step 2: Assign WorkMail User as the Migration Administrator
Add the new user assigned as the migration administrator to the WorkMail console. You can also create the user migration administrator in Active Directory and then enable that user for WorkMail.
Now go to Organization Settings in the WorkMail console and select the Edit option under Migration Settings. Then, in the Migration administrator field, enter the users that you have assigned as the migration administrator.
Step 3: Verify DNS Records
To compete the task to migrate emails from Office 365 to WorkMail, you must need to verify the DNS Record and configure your mobile and desktop clients. Follow the below steps to achieve this:
Check that all DNS records are up to date and are being forwarded directly to WorkMail.
Now you need to configure your desktop or mobile clients for WorkMail.
You can easily connect Microsoft Outlook to WorkMail from your desktop control panel.
Steps to Connect Outlook to WorkMail
Go to the Control Panel and select Mail.
Click Show Profiles and then select Add.
In the New Profile section, add WorkMail as the profile name and click OK.
In the Add Account dialog box, enter your WorkMail account details and click Next.
Once your account is set up, a confirmation message will appear on the screen. Click "Finish" to exit.
Limitations of Above Manual Method
The above process of Office 365 to AWS Workmail Migration is free but it also has some limitations such as:
Very lengthy and complicated process
Requires strong technical expertise
Chances of data loss or corruption
Instant Solution to Migrate from Office 365 to WorkMail
Use Advik Office 365 Migration Tool that enables you to move Office 365 emails to WorkMail without any data loss. It is easy to use and does not require technical knowledge to accomplish this task. The software only takes a few minutes to perform Office 365 to AWS WorkMail migration. This is a highly advanced utility that helps users to quickly move emails from one email application or service to another.

Using this tool, it becomes easy to move multiple emails directly from the Office 365 account to WorkMail in a single time. There will be no modification in the original content throughout the process. This tool only asks you for your email address and password of Office 365 and WorkMail to start the process.
Steps to Migrate Emails from Office 365 to WorkMail are;
Step 1. Run Advik Office 365 Migration Tool and Sign in.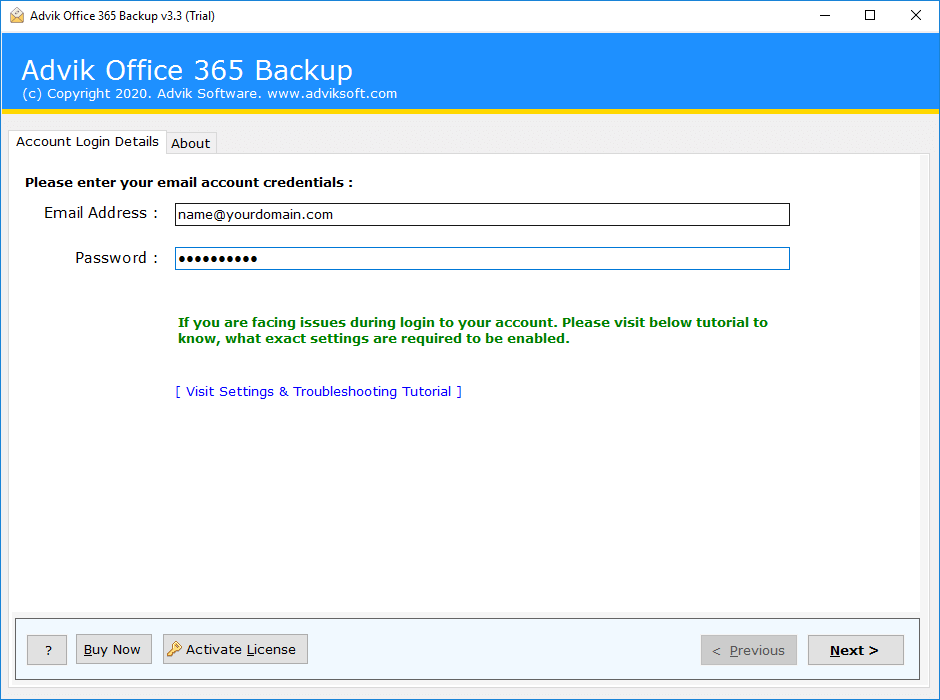 Step 2. Select mailbox folders for Office 365 to WorkMail migration.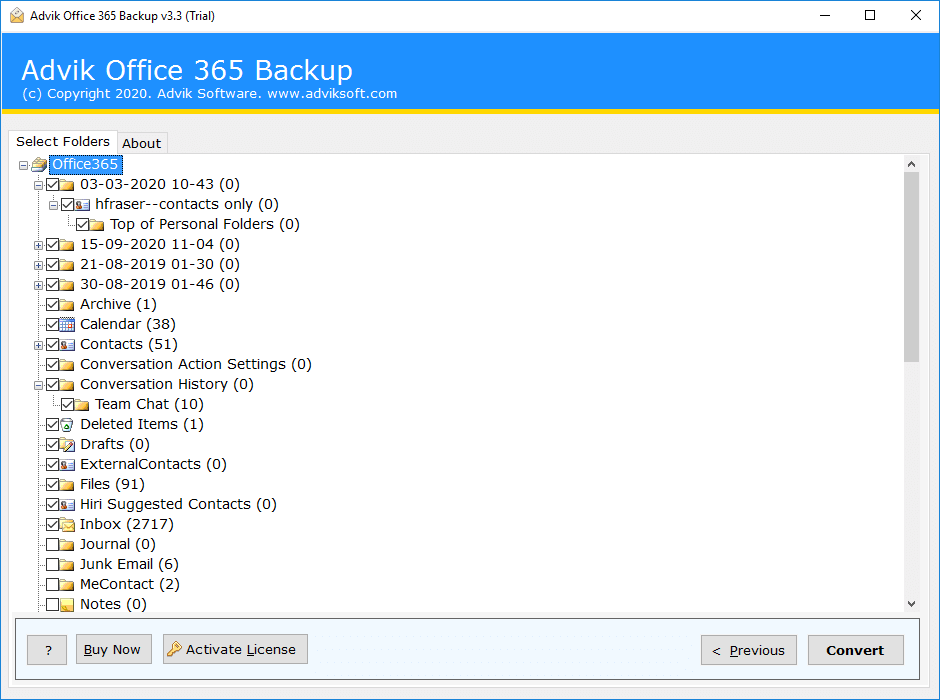 Step 3. Choose IMAP from the saving option.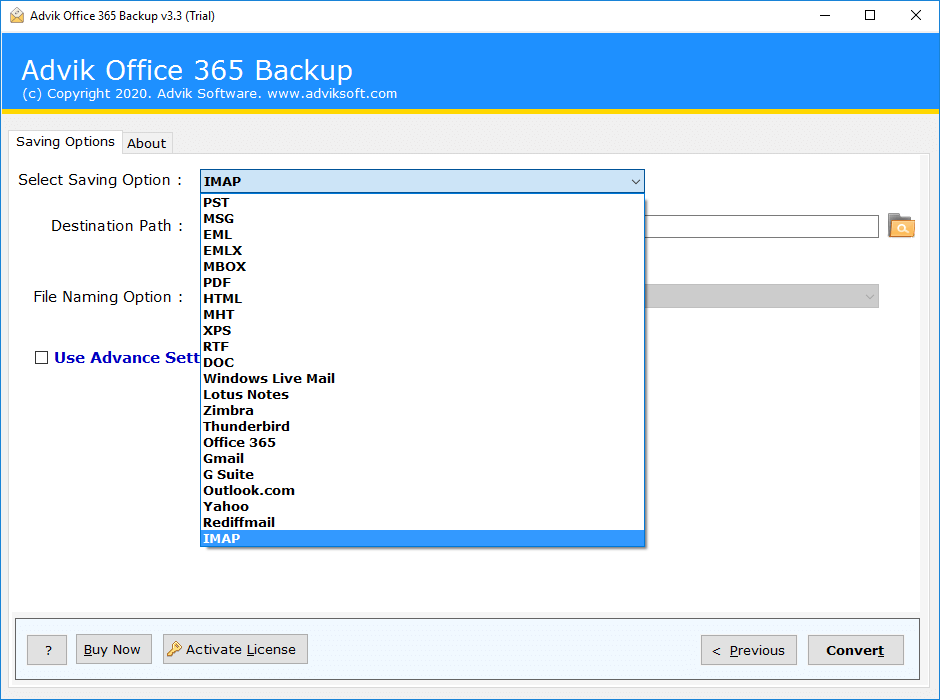 Step 4. Enter your AWS Workail login credentials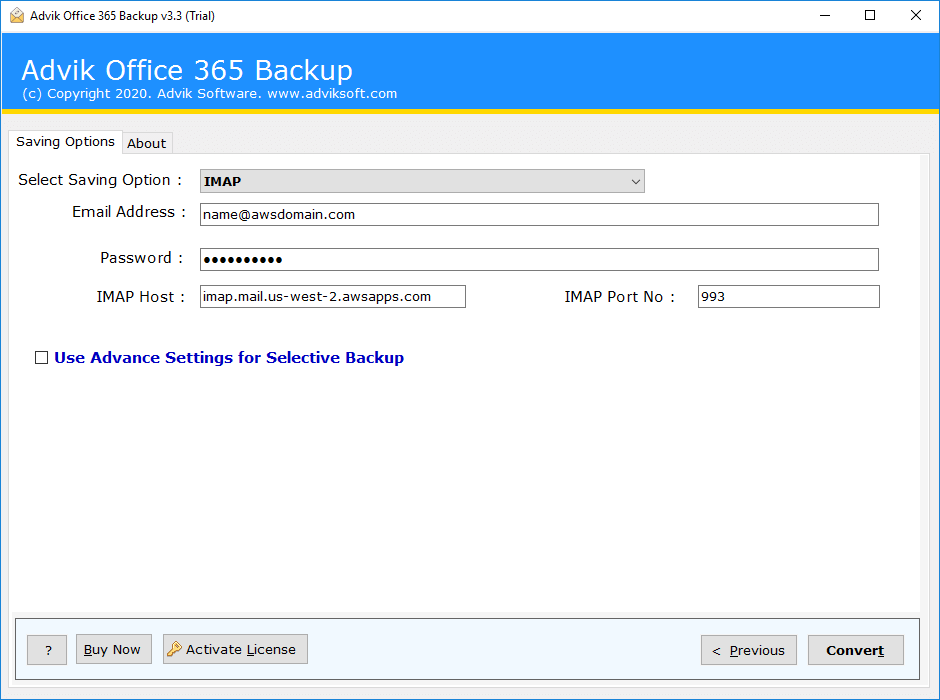 Step 5. Apply Email filters if required. (Optional)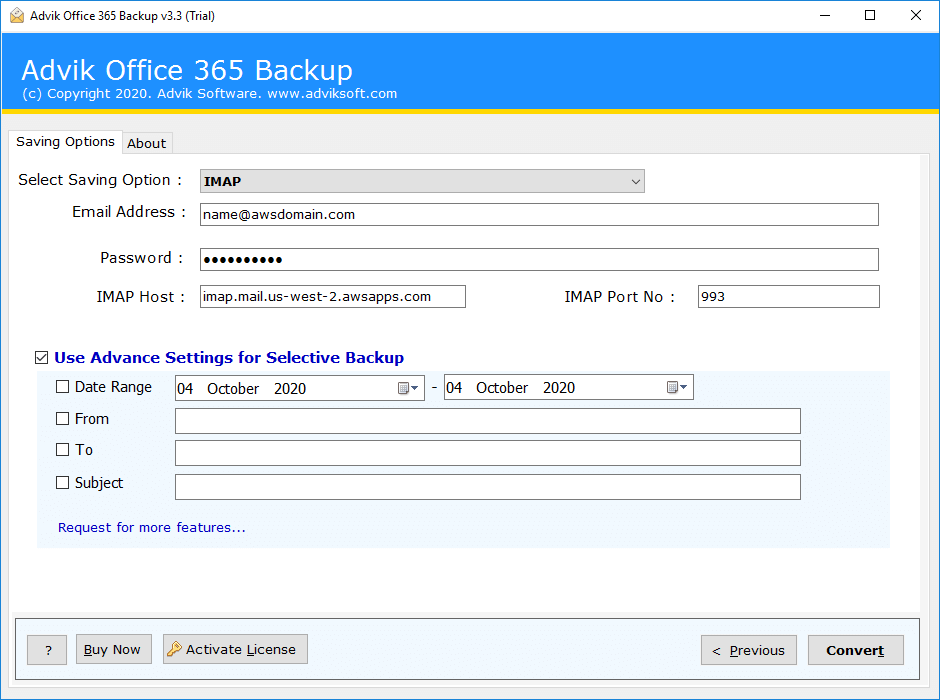 Step 6. Click Convert button to start migration process.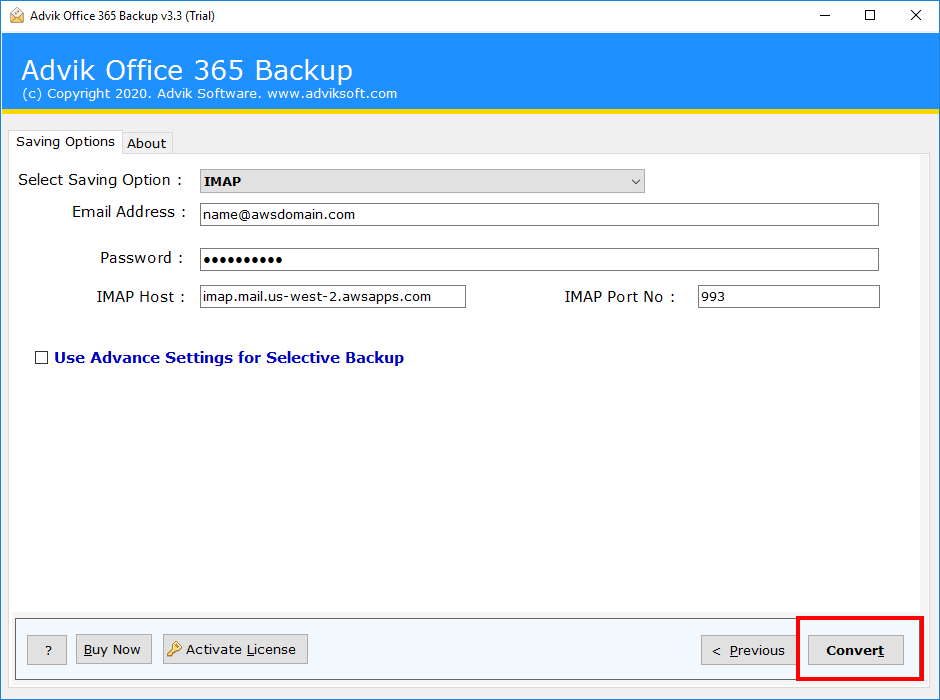 Finished! This is how can you can easily migrate emails from Office 365 to WorkMail without any loss of data integrity. Also, the software offers many useful features that makes it more powerful. Some of them are discussed in the section below.
100% secure and easy to understand utility for any beginner without technical expertise
Transfer Office 365 mailbox data to multiple file formats and email application
Retains key elements and folder hierarchy of emails even after the process
Operable on all versions of Windows OS including Windows 10, 8.1, 8, etc.
Does not save credentials of your mail accounts in the database
Final Words
Office 365 is a well-known cloud-based email service, but WorkMail is a popular service these days. Due to this, most of the users want to migrate emails from Office 365 to WorkMail. To help these users out, we have outlined the methods of performing this task. The manual method is very tedious and complicated for beginners. For this reason, we also mentioned the alternative solution, the O365 migration tool. In this way, you can transfer Office 365 emails directly to the WorkMail account.
Related Article: Migrate AWS Workmail to Office 365