Convert OST to Text – Export OST emails into Plain text
There comes many instances where you need to open your OST files in plain text format. It may be because .txt files have wide compatibility. But, due to a lack of knowing a proper solution to this problem, many users have lost their important data. On regular basis, we get the queries like how to convert OST to TXT without losing data. So, we have decided to give you an effective and trustworthy solution.
Here are some common reasons due to which users want to convert OST files to Text format
TXT files are widely compatible and independent from any platform, which does not require any configuration of an email application to display email data.
Text files allow users to export OST to TXT documents for viewing from anywhere on the system.
Professional Approach to Convert OST to Text
If you are looking for a foolproof way to convert OST files to plain text format, then download Advik OST File Converter for Windows. It is a highly recommended method to save the OST files in TXT format. Not even a single detail will be altered or modified during the email conversion process. The installation of the tool is very handy and multiple OST files can be converted and saved in .txt file format with very few clicks. Download the free OST to Text Converter and check the advanced features of the tool for yourself.
Steps to Convert OST to TXT are as follows:
Step 1. Download and run Advik OST to Text Converter on the Windows PC.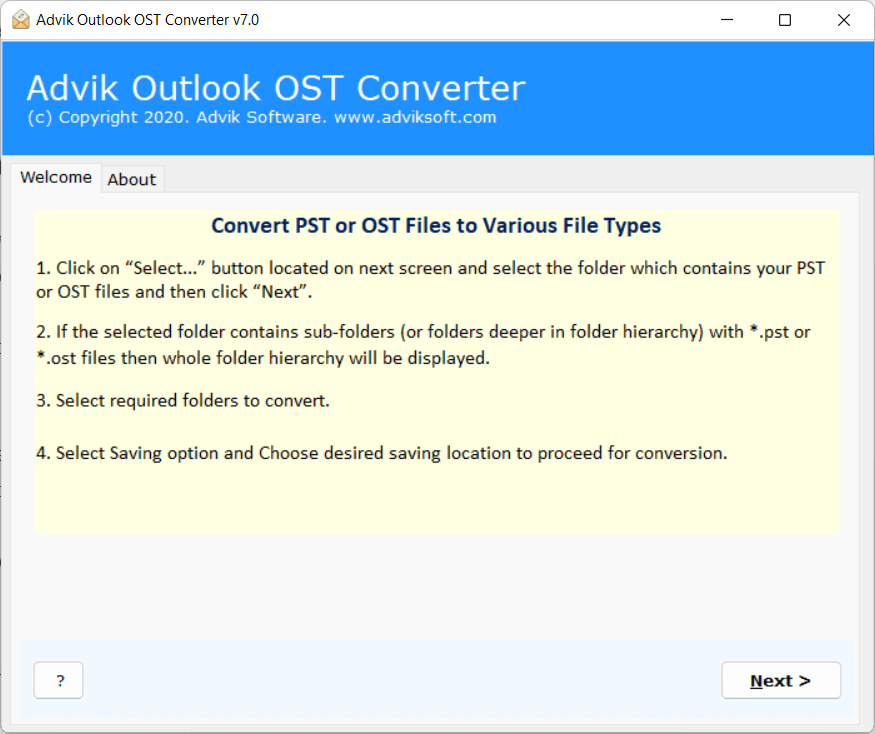 Step 2. Load OST files and folders using the Select Files option.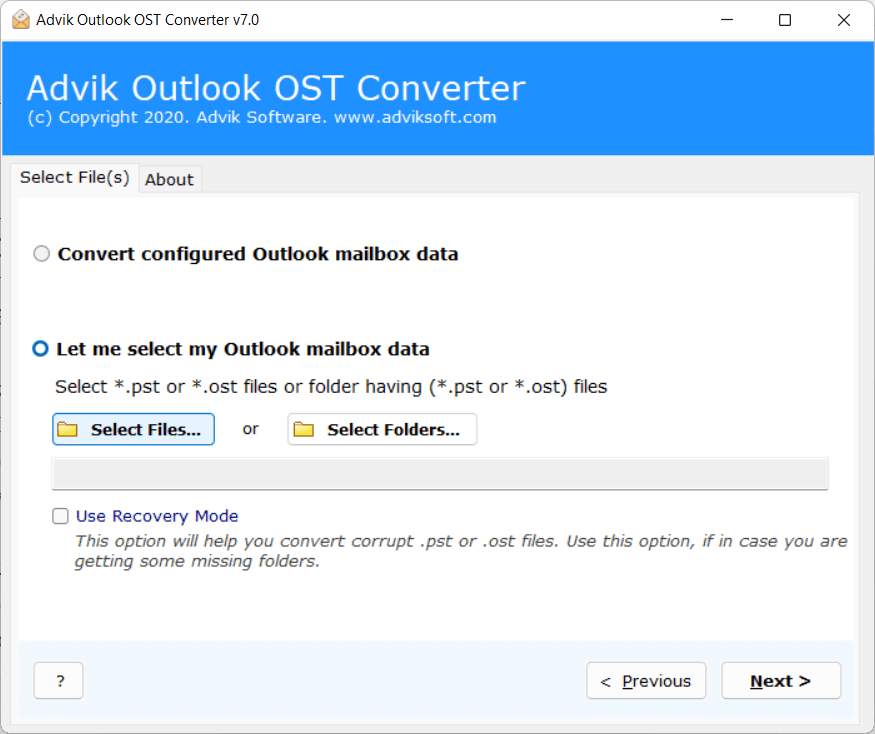 Step 3. Preview the files and select the required folders only. You can apply filters also.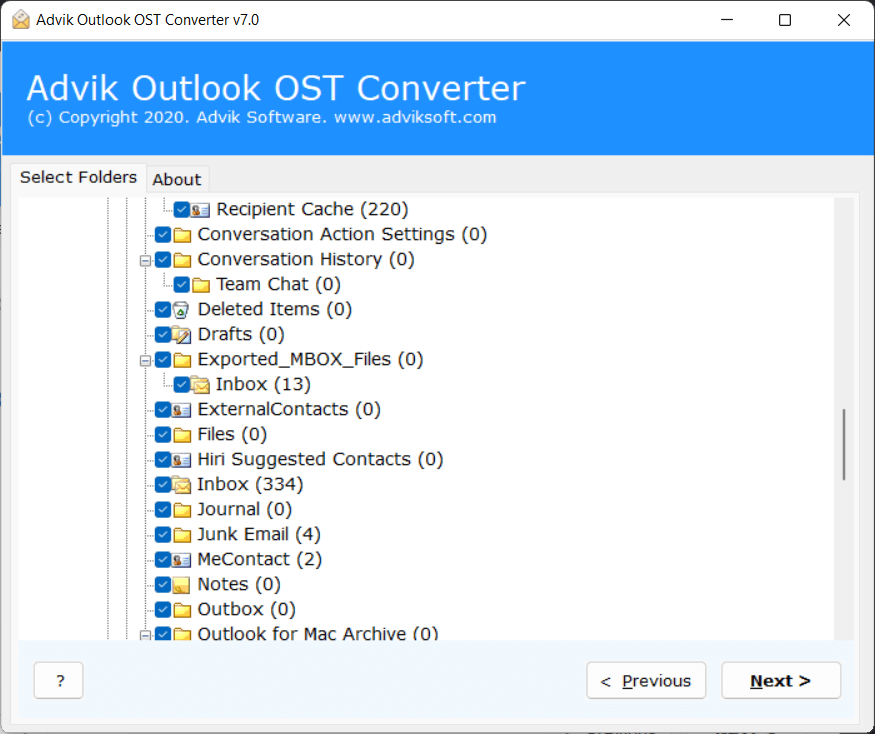 Step 4. Choose TXT file format as saving option from the given list.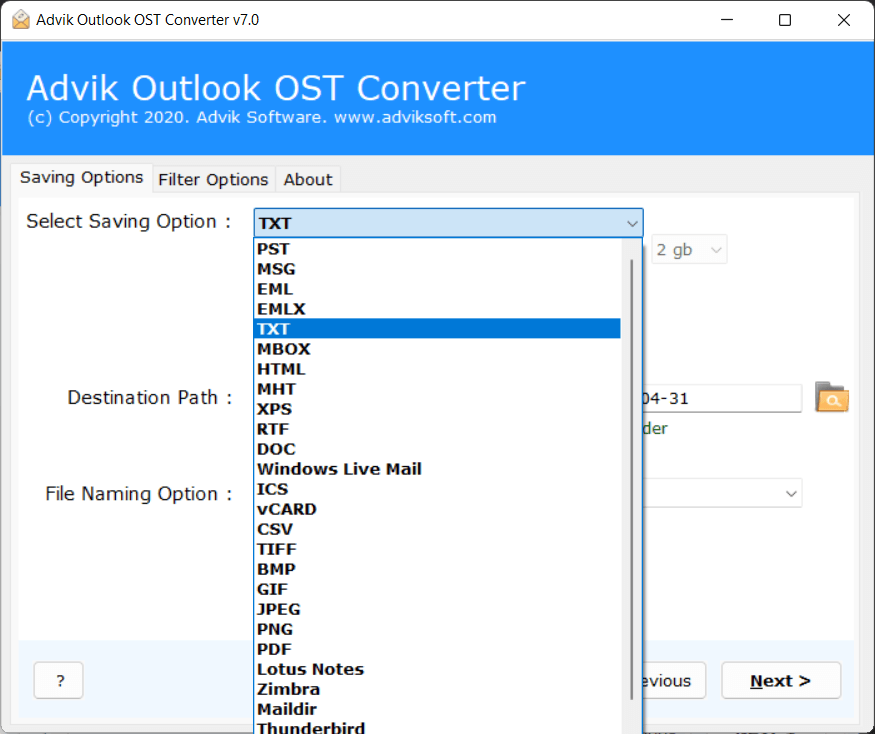 Step 5. Now, select the desired destination and click the Convert button to transfer all OST files to Text format.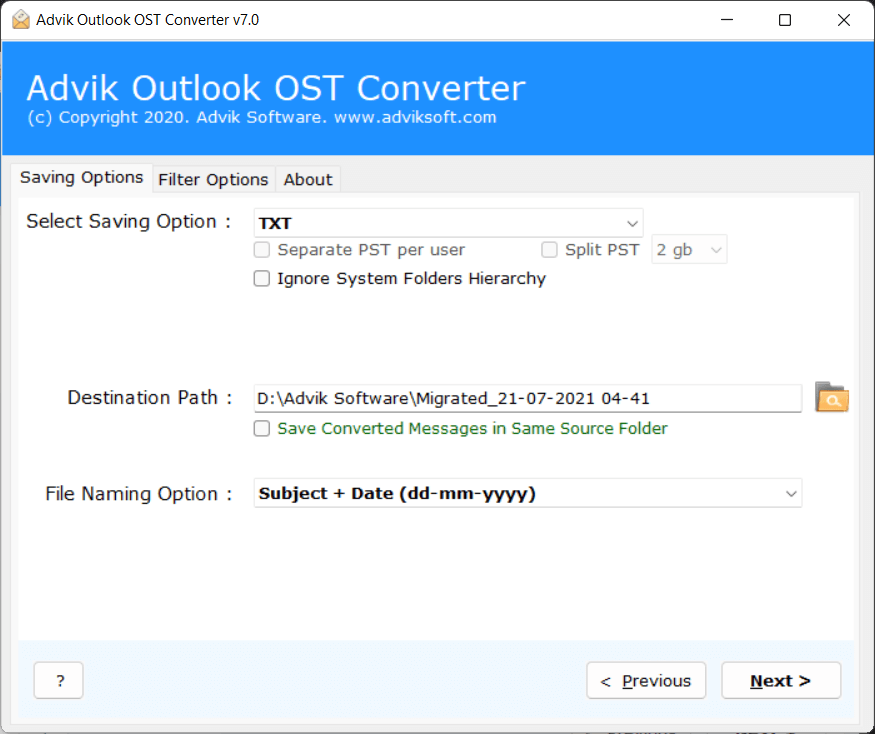 There you go! Within a few seconds, a new window opens immediately with the message "Conversion completed successfully". Now you can easily open OST files in Text file format.
Key Features of OST to Text Conversion Software
Support 20+ Email Clients: All mailbox data stored in OST format can be exported to multiple email clients without losing any details. This OST Converter supports multiple file formats like OST to PST, MBOX, MSG, EML, Windows Live Mail, Maildir, and so on. So download the tool and import OST to Office 365, MS Outlook, Zimbra, etc. without any extra effort.
Provides Quick Preview before Conversion: This OST to .txt Converter wizard is a reliable tool that efficiently scans OST files from your system and after uploading them, it generates a preview of files. It offers different modes for viewing emails stored in OST format. You can also preview attachments from the preview window. It makes the process seamless and error-free.
Batch Conversion with Attachments: It offers dual-mode to add files into the panel. Select files option allows you to add single or multiple files into the software panel at a time. And with the Select Folder option, you can add the entire folder so you can convert OST to Txt in batch. Using these options makes the entire process effortless and saves a lot of time.
Selective OST to Text Conversion: If you don't want to transfer all OST files to TXT then you can use our advanced filters. The date range filter allows you to export only the emails between the two specific dates. You just have to specify the start and end dates. This is an outstanding feature because it lets you export only those files that you want to convert.
Retains Data Integrity: The OST to Text Export tool maintains the accuracy and integrity of data. All the attributes of emails will remain the same during and after OST to Text Conversion process. You will get the output data in the same format with all its associated properties such as to, cc, header, bcc, message size, etc. Also, the internal hierarchy will be maintained with precision.
Standalone Tool: The OST to TXT Converter Wizard is a very simple yet advanced tool, but you don't need to install any other software on your computer to convert OST to Text format. This utility works independently and exports multiple OST emails to plain text documents. It is designed to support all Windows OS so you can install it on the latest edition of Windows-based machines.
Conclusion
In the above write-up, we have provided the best solution to export OST files to text format. The tool that has been suggested here does not require any technical expertise to convert .ost to .txt. For user evaluation, we also offer a free demo that converts the first 25 emails from OST into Text with attachments in order to check the full functionality. If you need to bulk migrate OST files to TXT in a single process, you need to purchase this license key.