How to Read OLM File on PC having Windows 11?
Summary: Still finding a quick and secure way to read OLM file on PC? Don't worry, we have already mentioned how a user can import OLM files to PC in a short time and effectively. If you have a Mac OLM file and want to access it on Windows, this blog will be more helpful for you. This article will show you how to open/view OLM files on PC with the most reliable and effortless solution. We will also discuss the reasons why an individual or professional needs to open OLM files in Windows and how users can complete the migration process without data loss.
Instant Solution: Here, we have a quick and a most trustworthy solution which lets you to view or read OLM file on PC having windows 11. with OLM Converter, one can easily convert OLM to PST file so that you can easily access them into windows. This guide is also helpful to open, access and import OLM files in Windows 11 with 100% safe solutions.

Before moving on, let us clear you about the facts of OLM file format.
An Overview of the OLM File
Outlook for Mac frequently uses the OLM Outlook data file to backup, import, or transfer OLM files to a different machine or Outlook for Mac profile. The OLM file, which was first introduced with Microsoft Outlook 2011, is still used to store mailbox data in the latest Outlook for Mac 2016 and 2019 editions. Email messages, contacts, attachments, calendars, notes, tasks, journals, and other mailbox items, as well as archive data, can all be stored in an OLM file.
Read Also: How to Open OLM File in Zoho Mail?
Reasons to Import OLM File on PC having Windows 11
You may need to read OLM file on PC for various reasons. There are several reasons why users want to view OLM file on Windows but are unable to do so due to lack of information available to import OLM file on PC. Some of them are described here below:
You may need to access the OLM file for compliance purposes.
Suppose you back up the entire Mac Outlook mailbox database for a small number of mailboxes. You have an OLM file and you need to show someone your important email, but the person has a Windows based system. Then at this time you need to convert OLM to PST file so that you can access it on Windows PC.
The export process in Outlook for Mac exports everything, including contacts, from all profiles defined in Outlook for Mac into a single OLM file when you export an OLM file. It does not allow you to export specific or selected email folders or items from individual profiles to OLM and you have no control over it. Empty email folders are also not exported to OLM files. This is the main reason why users prefer Windows Outlook over Mac Outlook. Then in such situations users think to access OLM files in Windows.
Method 1. How to Read OLM file in Windows 11? – Manual Solution
In this method, an intermediate mail server (in this case, Gmail) will be used here to sync and export mail items from a Mac Outlook (OLM) file to Windows Outlook. It's analogous to transferring data between two computers via a storage device.
The procedure is as follows:
Step 1: Integrate Gmail with Outlook for Mac.
1. Open Outlook and select Tools > Accounts from the drop-down menu.

2. To create a new account, click the 'Add Account' button.
3. Choose an email address and enter your Gmail account information.
4. Now, enter your Gmail account's password, email address, and user name.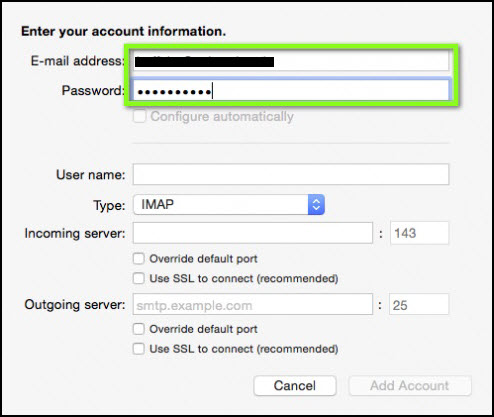 5. Enter 'imap.gmail.com' as the incoming server.
6. Select the 'Use SSL connect' option.
7. Now type 'smtp.gmail.com' as the Outgoing Server.
8. Then, enter 465 as the 'Outgoing port' and select the 'Add account' option.
Now, your Gmail account is successfully added in  Mac Outlook.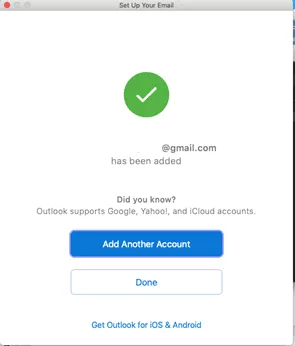 Step 2: Export Mac Outlook mailbox files to Gmail
1. After successful signing, create a new folder in Mac Outlook mailbox named "New Folder".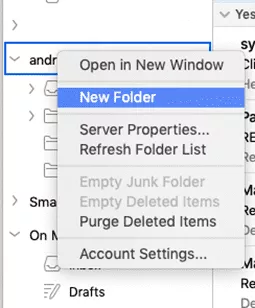 2. Right-click the file you wish to export and select 'Copy Folder' from the menu.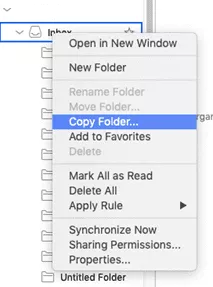 3. Select the Gmail account's target folder.
4. The uploading messages are displayed in the navigation tab.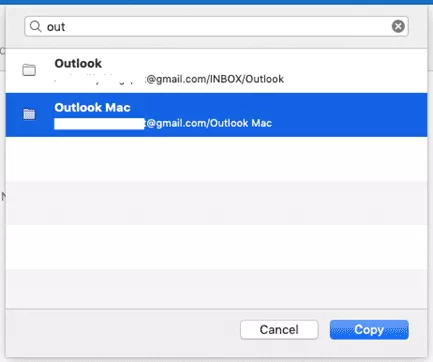 5. Once the messages have been uploaded, refresh your account.
Step 3: Configure Gmail with Outlook for windows
1. Click File > Info > Account Settings in Windows Outlook.
2. Select the "Add Account" from the drop-down menu.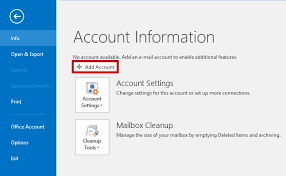 3. Click the radio button ' Manually Configure server settings or additional server types'.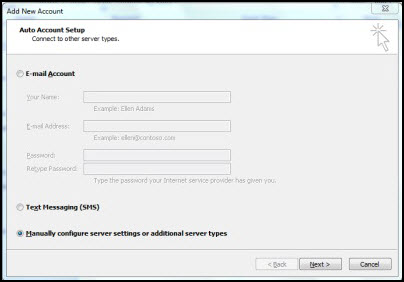 4. Select 'Internet E-mail' from the drop-down menu.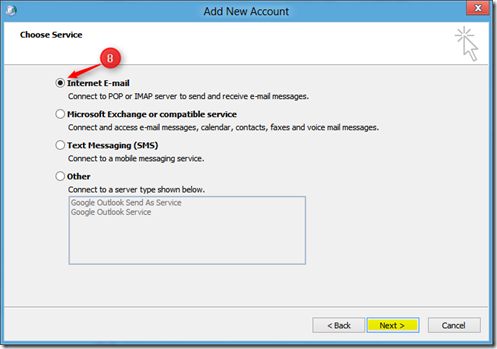 5. Enter the following details as shown below; such as password, email address, and user name.
Select 'IMAP' as the account type
Choose 'imap.gmail.com' as the "incoming server"
Enter 'smtp.gmail.com' as the "Outgoing Server"
and select 'More Settings' from the drop-down menu.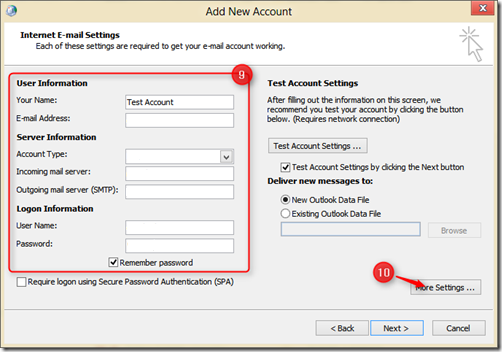 6. Select the 'My Outgoing Server (SMTP) Requires Authentication' option from the 'Outgoing Server' menu.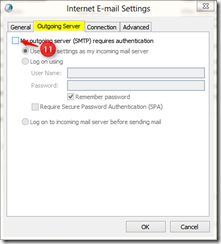 7. Enter '993' for the 'Incoming Server Port' in the 'Advanced' option. Select 'SSL' as the encryption type. Enter '465' as the Outgoing Server Port. Select 'OK' from the drop-down menu.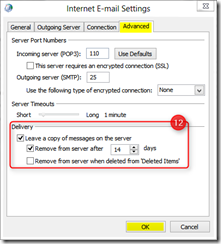 8. Click on the 'Finish' option after selecting the 'Test Account Settings' option.
You can open and read OLM file in windows in this manner.
Drawbacks of Manual Solution:
It's worth noting, though, that not all mailbox items can be copied. This approach also has a number of drawbacks, which are as follows:
Missing attachments and a data consistency issue.
This procedure could take many hours to complete.
This approach can only sync or move up to 15GB of data at a time.
The formatting and structure can lost.
Method 2. How to Import OLM File on PC having windows 11? – Instant Solution
Since there is no such direct manual solution to open OLM file on PC is available for users. To avoid all the above limitations of the manual approach, we have an automated solution Advik OLM to PST Converter. It is a 100% safe and reliable solution to carry out the OLM to PST conversion process so easily. The tool also has some advanced features that make it different from other tools to safely convert OLM to PST file format, so you can easily read OLM files on Windows 11 PC.
Download this free OLM to PST Converter on PC to start email conversion process in easy way.
Follow the instructions below to open OLM file in Windows 11;
1. Install and run OLM to PST Converter and click "Add OLM Files".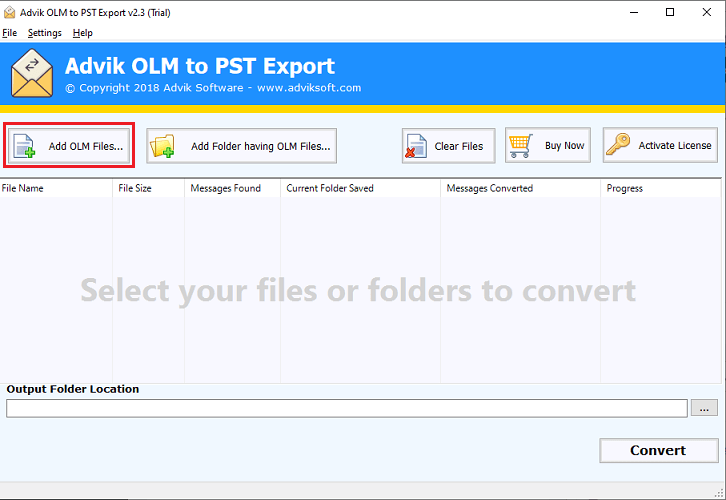 2. Now browse the Mac Outlook OLM file and upload it to the software panel.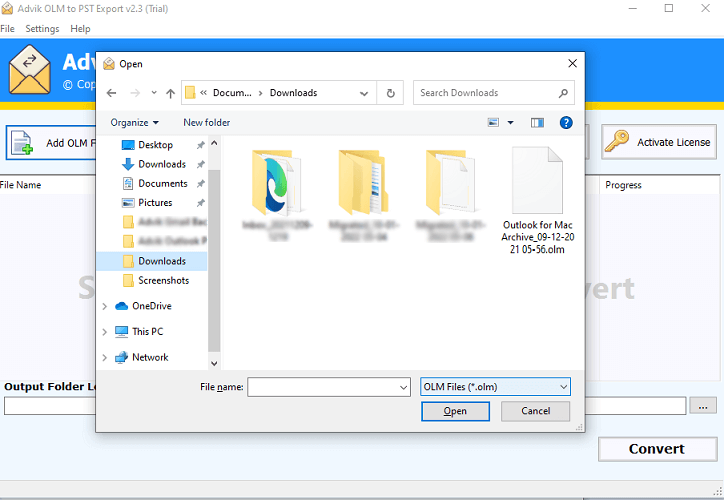 3. Select the location of your output folder to save your resulting data file.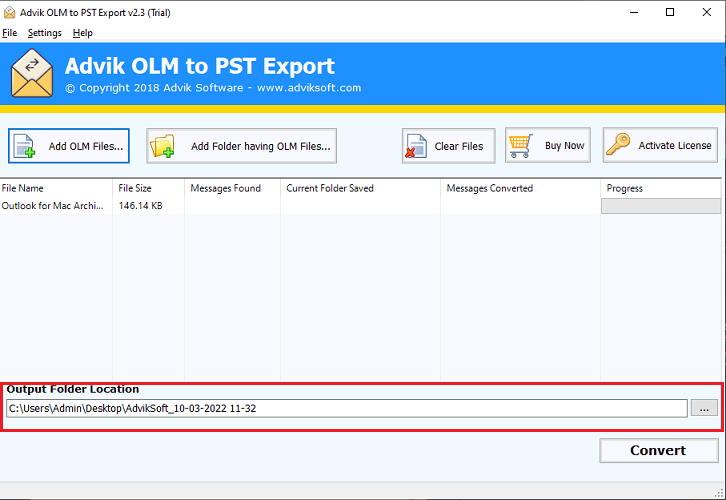 4. Finally, press the "Convert" button to start the OLM to PST conversion process.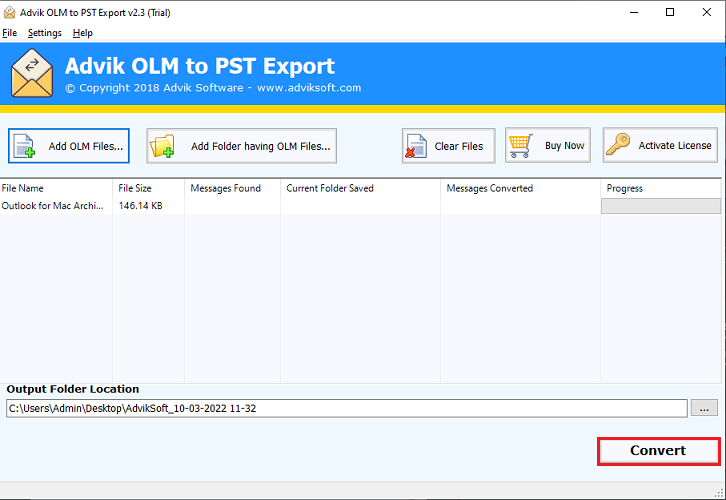 Completed! This is how the software converts OLM files to PST in more effective and efficient way.
Final Words
In the above write-up, we have shared two easy solutions to access OLM file on PC. The users can now easily understand the OLM to PST conversion process and can perform this process manually or professionally according to their needs and requirements. However, the manual method has many limitations that can cause serious problems in your conversion process if any step is not done carefully or properly. So, one should opt for a professional solution as it does not require any technical expertise but also provides an easy-to-use interface to import OLM file to PC.