How to Secure Gmail Account from Hackers? – Updated 2023
Summary: Today, we will show you how to secure Gmail account from hackers. Gmail is the most popular email service on the planet and one of the most extensively used email services in the world. People commonly use one Google account to open many accounts, such as Facebook, Twitter, BlogSpot, WordPress, or Blogger; nonetheless, they unwittingly jeopardize the security and privacy of their Gmail account.
Google provides some protection to its users, but it is insufficient. You can ride a horse to the river, but the horse's choice of drinking water is entirely up to him. The fact that Gmail users are protected by Google does not mean you should relax your security measures. The majority of today's cyberattacks and scamming activities are designed to deceive the user rather than the system. So, what can you do to maintain the security of your Gmail account?
Overview: Benefits of having a Gmail Account
A Gmail account is a free Google account that comes with an email address of @gmail.com. When Gmail accounts first became available in 2004, they were such a sought-after commodity that users had to wait for an invitation.
Also Read: How to Recover Hacked Gmail Account – Complete Guide
Let's start with the advantages of having a Gmail account before moving on in this article:
Large amount of free storage space up to 15 GB
Access to Gmail interface with internet from any location.
It is less expensive to maintain and avail the benefits as it's services are freely available
Synchronization with email client such as Outlook and Thunderbird email client is possible
Provides access to various types of applications with just single Google account.
Now we'll show you how to secure Gmail account from hackers using a variety of methods. So, to learn the best tips and tactics and keep reading this page.
How to Secure Gmail Account from Cyber Attacks? – Everything You need to Know
Gmail users used to search; how to protect Gmail from hackers?
How can I protect my Gmail account from being hacked?

Is your Google account safe?

How can I keep my Gmail account safe?

How do I make my Gmail account secure?

Can someone hack me through my Gmail?

How can I tell if someone has hacked my Gmail account?

Is Google account safe from hackers?
To protect your Gmail account, Google prioritizes "Security & Safety". As Google account is so important to us to continue enjoying it's services, it's important that we keep it safe from cyber attacks like hacking.
An email account is the most valuable thing of anyone's life in today's technical era. Every professional or personal users use Gmail to communicate with others, because it displays one's online identity, and we all have important information in our email accounts.
If you've ever been encountered that your Gmail account has been hacked, you'll need to change your login password right away. But how can you keep your Gmail account more safe? How can you protect yourself from such hacking issues?
Don't be concerned! A few tips & tricks can assist you further tighten your Gmail account security so that no one else can access your Google mail account. Regularly follow these procedures to keep Gmail accounts secure and prevent illegal access.
Methods to Secure Gmail Account from Hackers
Learn how to tighten Gmail security to keep your account safe and secure from hackers using following methods such as two-step verification and authentication, password changing, and account privacy management.
#1. Two-Factor Authentication
One of the most effective ways to protect your Gmail account is to use two-factor authentication (2FA). If you try to log in to your Google account or someone also trying to access your Gmail account. You'll be warned instantly by another method you set up for authentication. The notification is issued when a hacker tries to get in, you have a good probability of repelling their attempts.
It's also important to consider the type of verification you use. Apps like Duo will send you a push notice, which you can accept or reject by entering a 6-digit code that will expire after a short period of time. As your phone is almost always with you and includes built-in authentication features such as facial recognition that is highly secured method.
To do this, you can visit to below link to update your settings.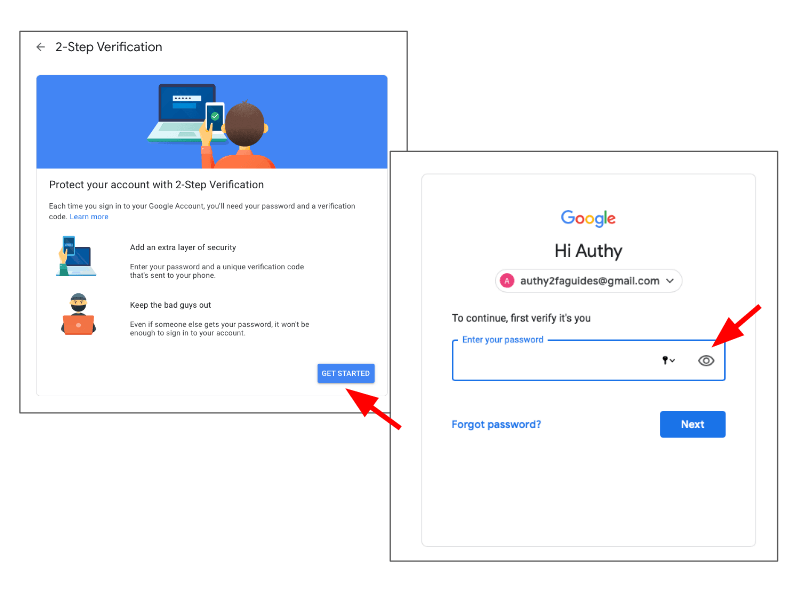 https://myaccount.google.com/security
#2. Check your backup activities
Do you know how much time earlier you backed up your Google data along with your Gmail emails? As in your daily busy life, you may not think of backing up your Gmail account regularly. But, you must back up your Gmail account regularly to avoid data loss and exposure of your important information stored in your Google account.
Google itself offers a backup option like "Google Takeout" to download your data to your local storage and delete it from your account. In this way, you can avoid getting involved in any issues that result in data loss or your personal information leakage.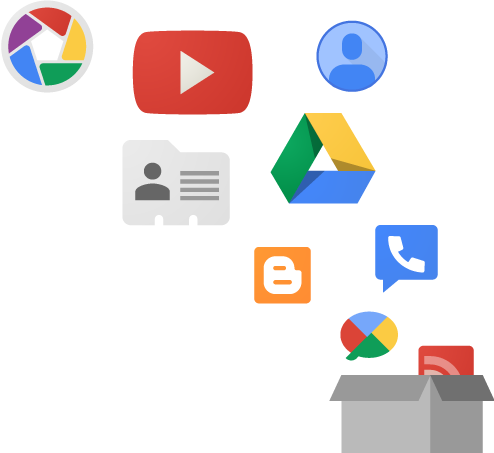 But if you are in a hurry and want a safe and fast tool to backup your Gmail account instantly without investing much effort or time. Then Advik Gmail Backup Tool is a reliable and effortless tool to download Gmail emails to computer in various file formats in case you need it. For example, it exports Gmail to MBOX, PST, EML, PDF, DOC, MSG, CSV and many other file formats.

#3. Create strong passwords
The most common mistake users usually make is that they create easy-to-guess passwords. for e.g. "123456" is the user's most commonly used password.
You should be careful when creating the password for your Gmail account.
Your password must contain the following three things that will help make your account even more secure. For e.g. It must contain random words, numbers, special characters, etc.
Strong passwords are those with at least 16 characters.
Avoid using suggestions to unlock your passwords, as we intend to use information somehow related to our personal lives, which may result in that information being leaked.
Creating a complex and strong password is not enough to secure Gmail account from hackers. But it also has to be tedious and lengthy.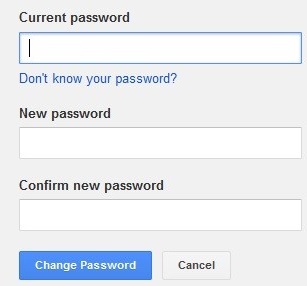 #4. Check recent activity on your account
Keeping an eye on your daily activities on Google account is another way to protect your Gmail account from hackers. To do this, you must always check your "Recent Account Activity". Then you can see access type, IP address of unauthorized users, date, time and location of login. Then you can take action against your account security.
To avoid such situations, set a notification preference so that Gmail notifies you when it detects unusual activity.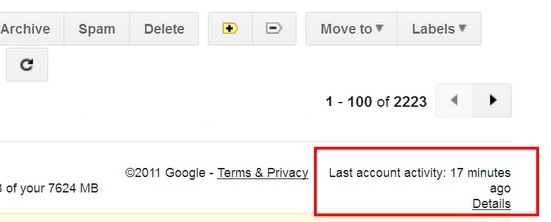 #5. Disable the "Allow less secure apps" option
Gmail has become very strict when it comes to user privacy. It has a feature that creates an option to disable access to less secure apps by default.
However, if you need to sign in to a less secure app, you'll need to go to your Gmail settings to enable less secure apps. If you don't have the less secure app feature enabled, you won't be able to access less secure applications.

Final Words
These were the simple and easy methods to protect Gmail account from hackers. Apart from these methods, we have found a reliable and easy way to avoid data loss situations in the future. If your account gets hacked someday, you will have a copy of your data and you will not lose any of your important information.