How to Export Gmail to MBOX File Format? – 2 Easy Methods
Quick Overview: This article explains how to export Gmail to MBOX file manually and professionally. It includes information on the types of data you can take out with some of the easiest and simplest methods. This blog also includes the reasons you might want to download Gmail emails to the MBOX file. We have provided a quick way approach to backup Gmail emails in .mbox file format. Continue reading to find out which option is best for you.
User Query:

I've been using Gmail for the past ten years, so you can imagine how important and crucial the information on my Gmail account is. I've been attempting to download Gmail to .mbox file for the past week. As I want to take a backup of Gmail emails in .mbox file format. I tried a lot and failed every time. Is there any quick and simple way to get a solution to this? Suggestions would be highly appreciated!!
Google offers a low-cost, secure and easy method to export Gmail messages to MBOX file. An easy approach to download the data can be a lifeline when you need to get to the files.
Here are a few major reasons to export Gmail mailbox folder MBOX file format:
Your files are accessible from anywhere without an internet connection.

You can archive emails in Gmail to save space in your Gmail account.

The .mbox file format is widely accepted by users.

It takes less time to add new mail to the mailbox.

It is faster to search for text within the mailbox.
How to Export Gmail to MBOX File?
This manual process has been divided into two major steps as there is no direct way to export Gmail to MBOX file. Follow the two steps precisely so that your data won't be lost in any case.
So, let's get started with the first significant step.
1. Visit https://takeout.google.com/settings/takeout and Sign in.
2. Now, choose data to include and deselect all, which you don't want to include.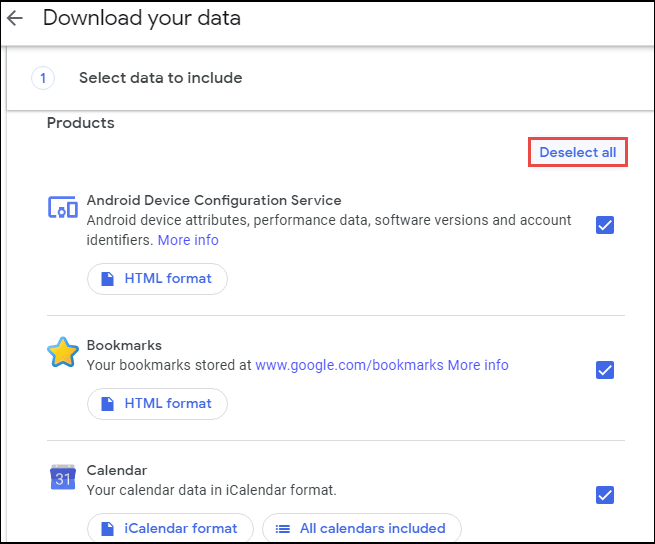 2.  Click "Next Step" to proceed further.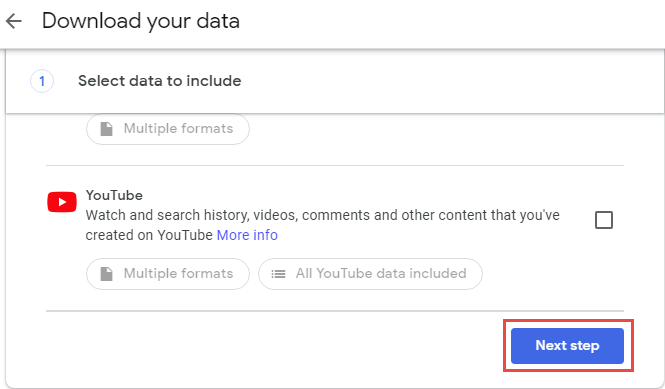 3.  Select "Send a download link via email" in this case.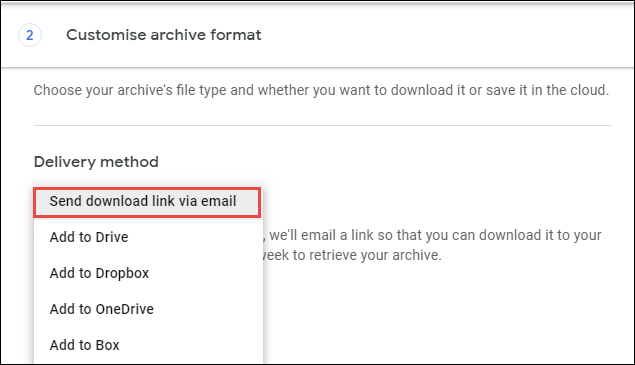 5. Click "Create export" button to start process.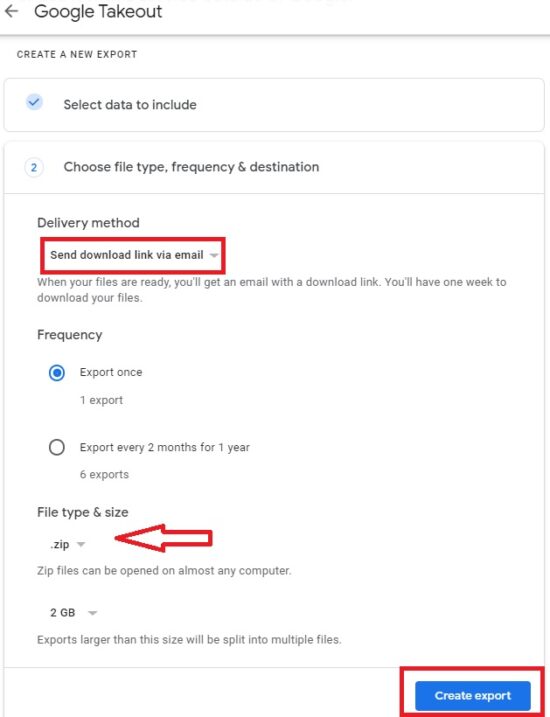 6. When the archive is complete, you will get a download link in your Gmail mailbox. Select "Download Archive" in that email.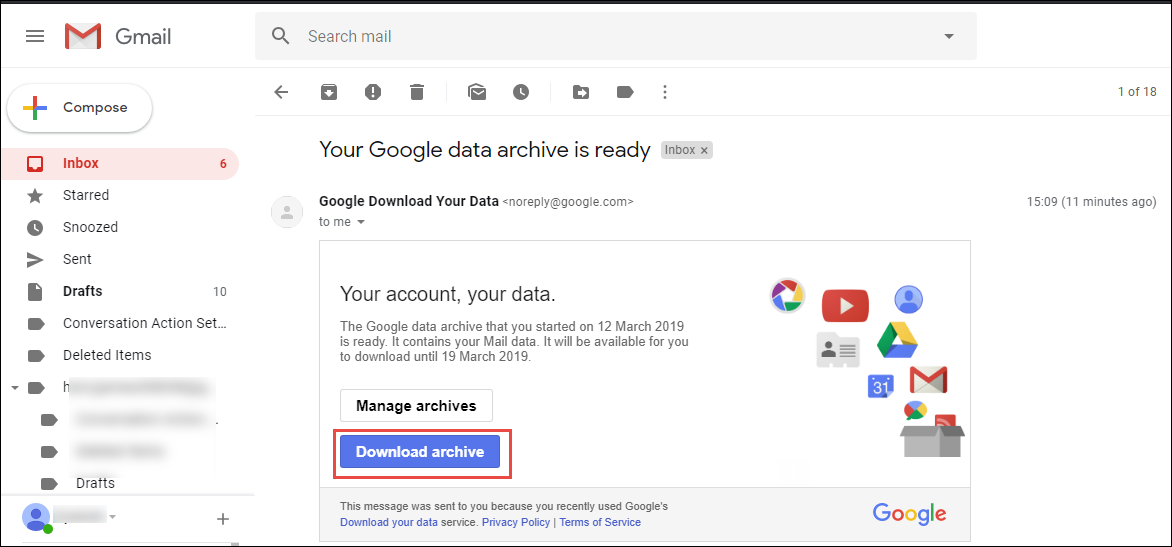 After downloading the ZIP file, extract it. You will get the MBOX file in it.
Limitations
In some cases only Inbox Folder will be included in .mbox file
The time-consuming task for large number of emails
No email filter option available
No mailbox folder selection option
May take upto 2-3 days
How to Export Gmail to MBOX file With Email Folders?
The easiest and simplest way to export Gmail to MBOX file is to use the Advik Gmail Backup Tool. This software is designed with high-level technology to convert Gmail emails to .mbox file format. It securely backup Gmail emails with attachments. This smart utility will save all emails from Gmail without Takeout service instantly. 
Most people agree that it saves a lot of time, but in the interest of the users, we'd also want to tell you that, you can also convert Gmail to PST, EML, MSG, DOC, EML, CSV, and 20+ other formats. You can also easily transfer emails from one Gmail account to another, Office 365, or other Webmail account.
If you're searching for a free and easy method, then this method is ideal for you. If you value your time and accurate outcomes, download this automated tool now. 
Follow the Steps to save Gmail emails to MBOX file with all components.
1. Run Advik Gmail Backup Tool in your computer.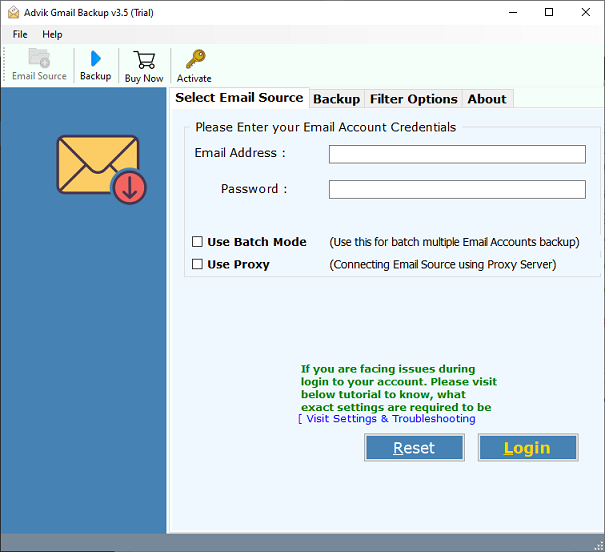 2. Enter your Gmail ID login credentials to login into this software.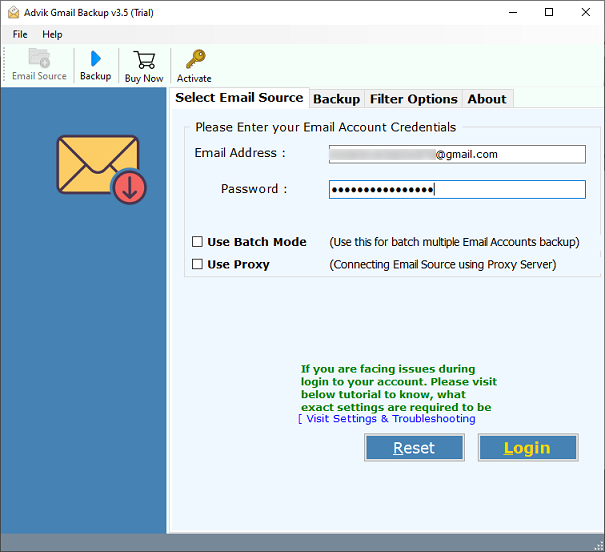 3. Now, choose the folders that you want to export in .mbox file format.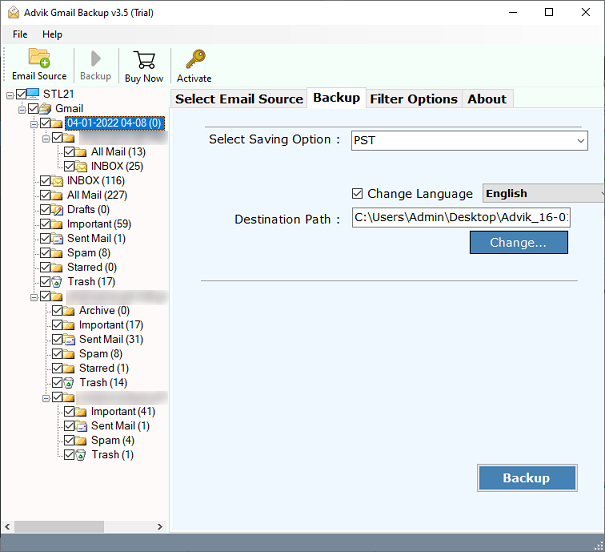 4. Click the select saving option and select the best matching file format i.e., "MBOX" from the list.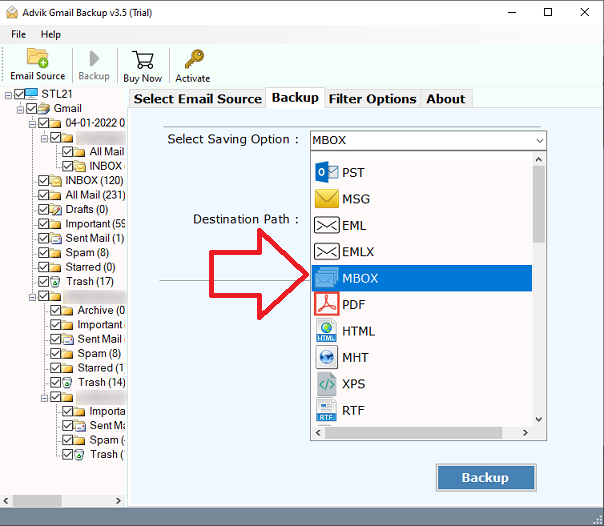 5. You can also choose your desired destination path to save your files to your chosen location.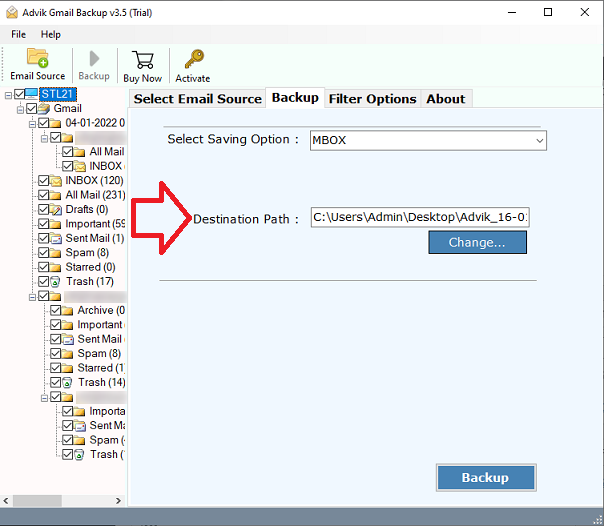 6. Click the "Backup" button to start the conversion process.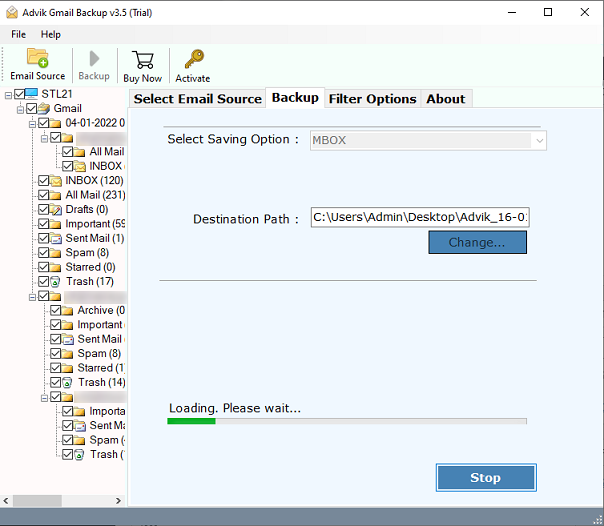 That's it! We've made the entire process as easy as possible. The tool provides a user-friendly interface, that is so easy to learn even for first-time users. And you only need to download and install this tool. No further application installation is required.
Why Choose Advik Gmail Backup Tool?
With this tool, there are various advanced and robust features, some of which are –
Watch Video Tutorial – How to Export Gmail to MBOX File?
Wrapping up
We've explained two methods for exporting Gmail emails into MBOX file in this article. The first method is free, which requires patience due to the lengthy process. To use a manual approach, one must also be technically proficient. The second option is to use an automated system to easily transfer all of your Gmail data to MBOX. For selective conversion of Gmail to MBOX, the software also has a date range filter option. If you want to download Gmail to MBOX file format without encountering any problems or losing too much time, the Software is the perfect solution for you.