How to Transfer Email From Hostgator to Office 365 ?
Summary: How to migrate email from Hostgator to Office 365? If you are also searching for a way to perform this transfer, then you are at the right place. Here is the complete guide to export all the emails from the Hostgator to Microsoft 365 account. For quick access Hostgator email to another email account, use Advik Email Migration Tool.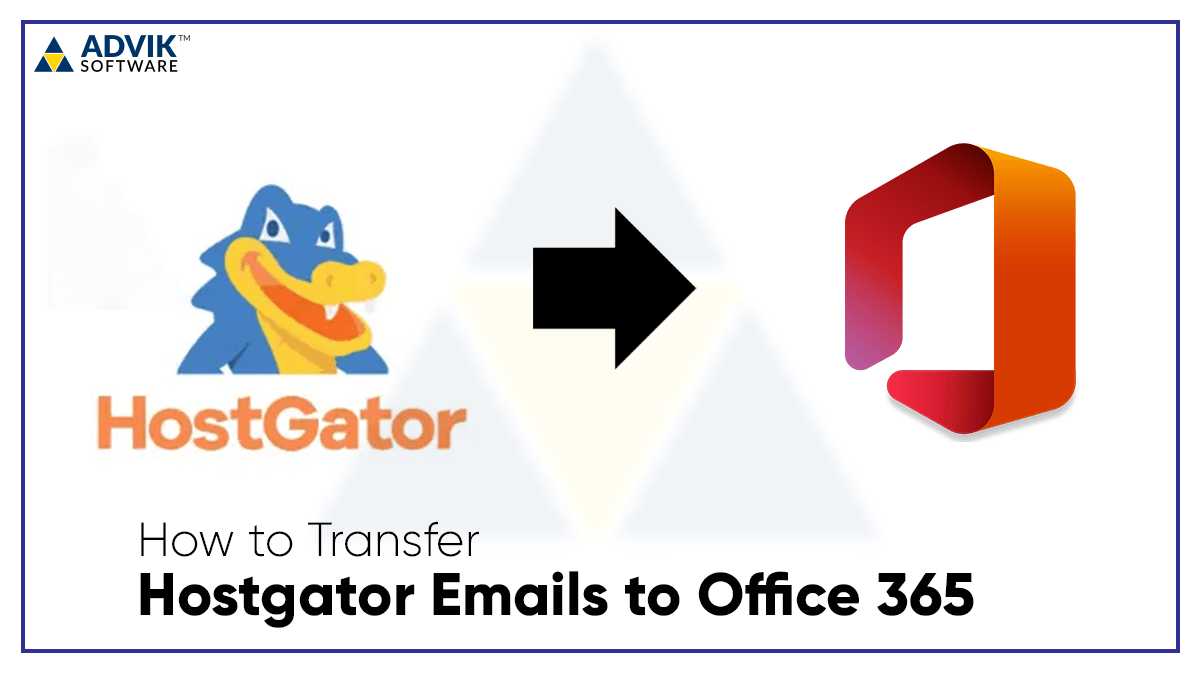 Table of Contents
1. Introduction
2. Reasons
3. Two Methods to Migrate
4. Conclusion
Hostgator is a reliable fast and robust platform for all the needs of Hosting and Domain name management. If you are also hosting your domain with HostGator and use their mailing service. but due to some reasons, you want to switch their email server. It has the ability to run and maintain small businesses with ease.
Obviously, it's the most preferred service provider, but in the business world, users are opting for a more comprehensive, multi-feature email service like Office 365.
O365 is a secure and reliable business email service provider for business communication. With advanced features like Outlook, Word, Excel, PowerPoint, One Note, Teams, etc., it is becoming the top preference of every business people. It offers you integer emails, calendars, contacts, tasks, notes, etc.
Why Export Emails from HostGator to Office 365
There are many reasons that user export emails from HostGator to O365 account, some of them are mentioned below;
It is suitable for small and medium businesses or organizations
HostGator allows sharing only 500 emails in an hour, along with it each IP address is limited to 30 POP verification every hour.
It has limited service as compared to Office 365 that provides multiple suited products in one interface.
How to Transfer Email from HostGator to Office 365 Effortlessly
Manually trying to do this process is very complex, therefore it is best to use trusted third-party software.
Advik Email Migration Tool is one such utility that can perform this task with accuracy and efficiency. Using this utility users can transfer HostGator emails to O365 without losing any single bit of data.
Along with it, one can also export mailbox data to other web-based email accounts without facing any glitches. Also, this tool makes sure to uphold the folder and sub-folder structure and hierarchy of the HostGator email folders. Using this easy-to-use tool anyone can perform this transfer process in just a few simple clicks.

Let's check the working of this software in a step-by-step manner along with a snapshot to understand easily.
Steps to Migrate HostGator Emails to Office 365 Account are;
Follow the below-given steps to transfer HostGator to Office 365 at once with complete mailbox data.
Step 1. Install and run this tool on your system.
Step 2. After that click on HostGator as Email Source.
Step 3. Enter your HostGator email account login details and click on the Login button.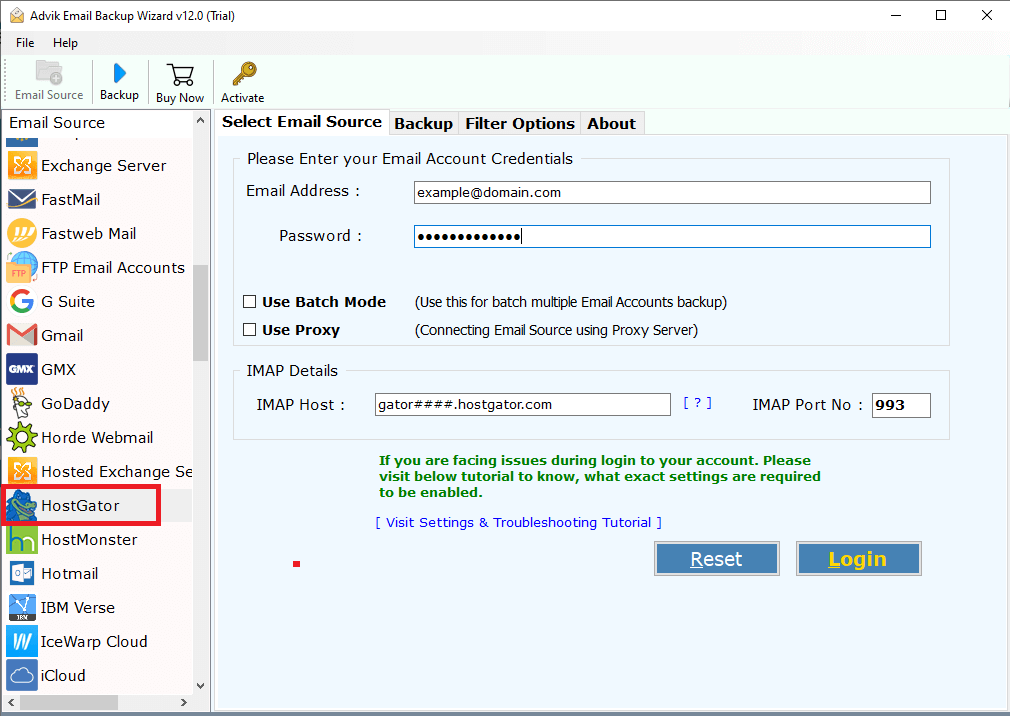 Step 4. Select saving option as Office 365.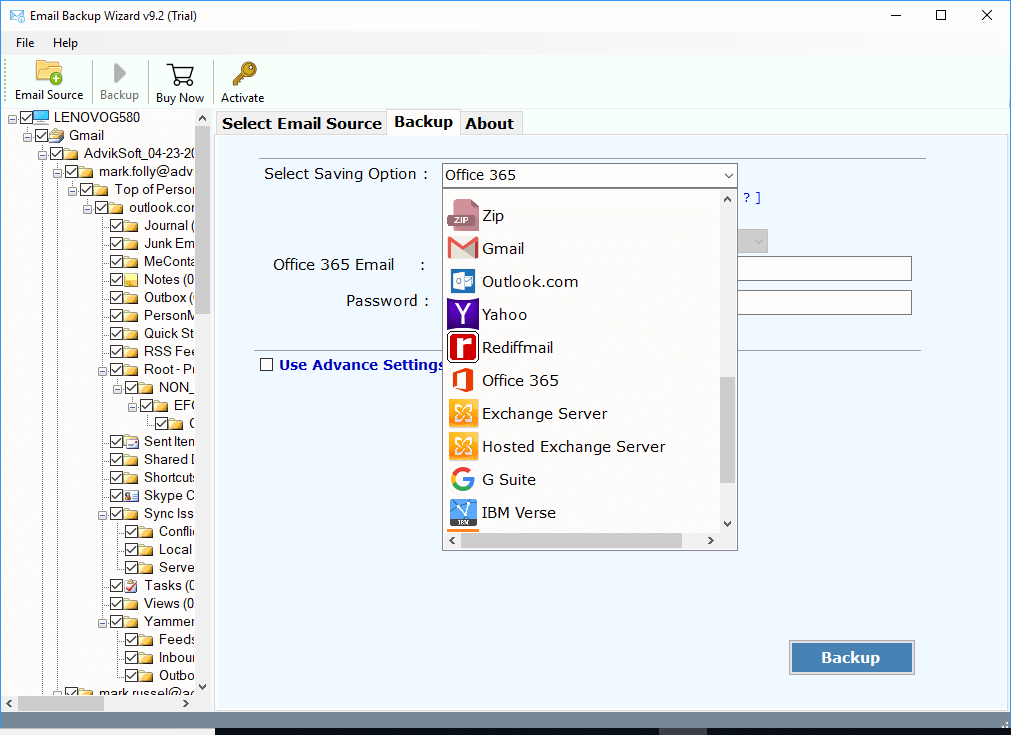 Step 5. Enter Office 365 login credentials and click on the Backup button.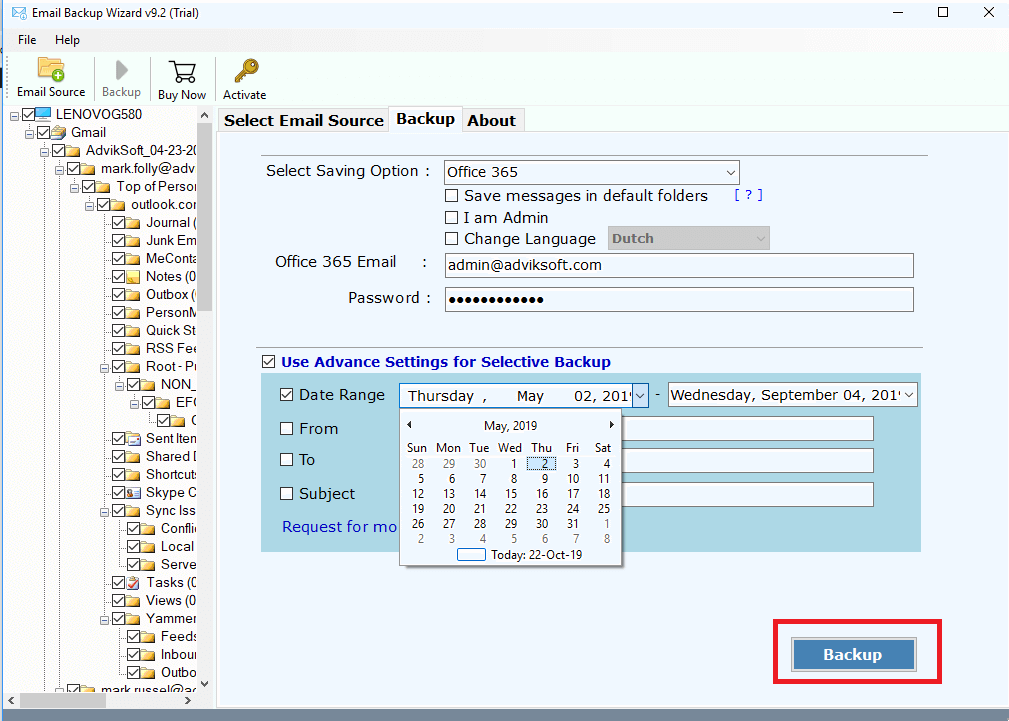 Finished! you are done. Here you efficiently transfer HostGator to Office 365 with complete mailbox emails and data using this automated tool.
Why Choose this Professional Solution
Instant Transfer
Using this tool, users can export HostGator emails directly to their Office 365 account without any trouble. Also, this tool makes sure to maintain data integrity while performing the transferring process.
Export Emails in Bulk
This tool has a dual-mode to export emails. If the user has multiple HostGator account, then this tool very efficiently batches export HostGator to Office 365 without losing and altering email data.
Simple User Interface
With this easy-to-use interface but powerful working, this tool can easily transfer emails from the HostGator email account to an O365 account. It can be used by technical and non-technical users without facing any technical errors.
Preserve Email Properties
This tool makes sure to maintain email properties and their attributes while exporting mailbox data. Users will get exact replica of their original emails.
Email Filter Option
HostGator to Office 365 Export tool comes with an email filter that helps users to transfer only relevant emails. Users can choose from a date range, from, to, subject.

Conclusion
Here in this article, we are discussing the best possible method to transfer Hostgator to Office 365 with complete email information. It's a breeze with the proposed software to perform this transferring process. With this utility, it is easy to export emails from the HostGator email account to Microsoft 365 instantly and without data loss. Try the demo version of this tool and get to work with this tool yourself. If you like the working of this tool, then you can switch to the licensed version.