Advik Email Migration Tool
4.8 (571 Reviews) [ Rate It... ]
Software to migrate emails from one email account to another. Download Advik Email Migration Tool in your Windows system to transfer mailboxes from cloud to cloud. This Email Migrator support more than 300+ email services.
Supporting Email Services like Gmail, Yahoo Mail, Office 365, Zoho Mail, etc.
Advance Email Filter Feature to migrate only specific emails only
Maintain Folder and Subfolder Hierarchy During Email Migration
Support Email Migration from cPanel email accounts as well
Easy to Install and Run, No Technical assistance is required
Transfer Emails from Bulk Email Accounts in Single Attempt
Workable in all Windows OS Versions
Why Choose Advik Email Migrator Software?
There are unlimited reasons to choose this program. The software fulfills all basic and advanced email migration requirements. You can migrate emails from one email account to another. In addition, Advik Email Migration Solution also allows you to download emails to computer in more than 15+ file formats. You can apply filters and choose whichever mailbox to move/transfer. The best thing about this wizard is it's user friendliness. No technical knowledge is required to migrate emails.
Advik Email Migration Tool is one of the best solutions I had ever used. This software helped me to transfer emails from Yahoo to Gmail account directly. Yes, no manual tricks, no configuration. It does work as a backup utility as well as email migration utility.
Advik Email Migrator is one of the finest solution availiable on the web. This Tool will easily migrate complete mailbox from one account to another.
Some Amazing Features of Advik Email Migrator Software
Download the Best Email Migration Tool of 2023
Software Specifications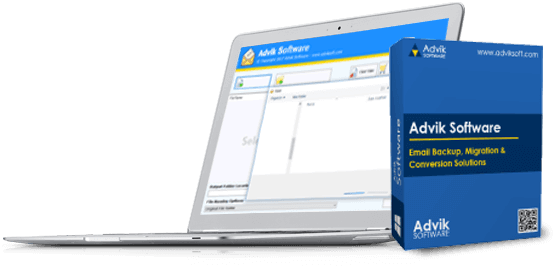 System Requirements
Processor Pentium Class or higher
Operating System Windows 11, 10, 8.1, 8, 7
Memory 512 MB Minimum (1 GB recommended)
Hard Disk 100 MB of free space
License & Version
Personal License Activation in 1 Machine
Business License Activation in Multiple Machines
Interface Available
Language SupportedEnglish
Few Words From Our Clients
Our goal is to provide a service that keeps our clients happy. We are
pleased to hear any feedback they have to us.
I was tired to moving mailboxes from one Exchange to another Exchange account. Atlast one of my friend suggested my Advik Email Migration Software. I thought of giving the last chance and guess what? I got shocked to see the results. The software transfered my complete emails seamlessly. Thank You So Much Team!!!
Rachel Ward - Australia
This is one of the best Email Migration tool I had used so far. This application helped me to export Yahoo to PST file. Now I had a mirror copy of my Yahoo Mail account incase of any data loss.
Daniel Wyllie - United Kingdom
Advik Email Migration Tool - Screenshots
Steps to migrate emails are as follows;