How to Backup Multiple Yahoo Accounts in Single Attempt?
Trying to backup multiple Yahoo Mail accounts? Let me help you with this task. There are plenty of users who are using several Yahoo email accounts. In order to secure it, they want to backup Yahoo email accounts in batch. Today I had come up with an advanced backup solution. In this segment, I will help you to backup multiple Yahoo accounts in batch in one single attempt. Yes, it's possible!

Check out the latest version of Advik Email Backup Wizard. This utility has been recently upgraded with dozens of useful features. Take the help from this tool to backup multiple Yahoo accounts in one go. The program is wise enough to preserve the mailbox folder hierarchy, metadata, key elements, etc.
Note: Generate OTP of Yahoo Accounts before using the below solution.
Steps to Backup Multiple Yahoo Accounts in One Attempt;
Step 1. Open Notepad and Write all email addresses and passwords with a comma in between.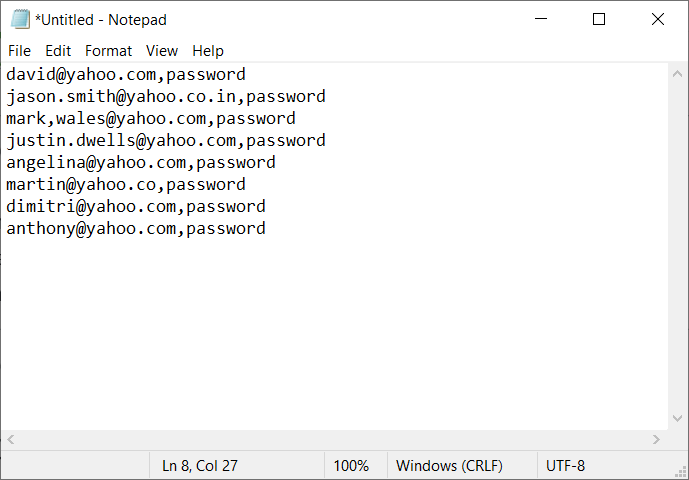 Step 2. Save file with desired name followed by .csv and click Save button.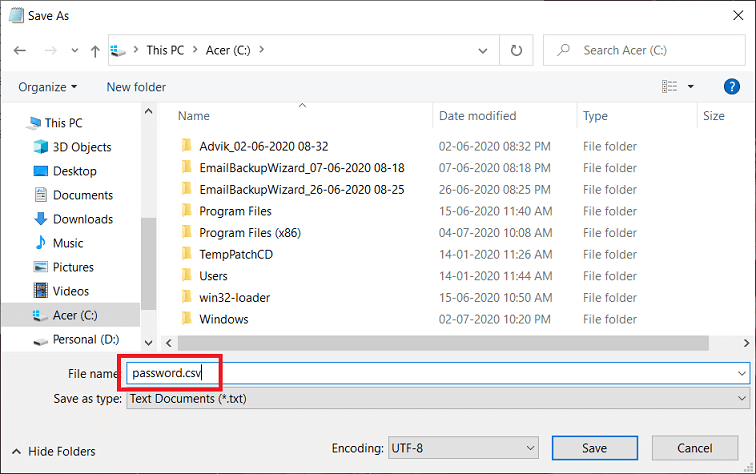 Step 3. Run Advik Email Backup Wizard and select Yahoo Mail.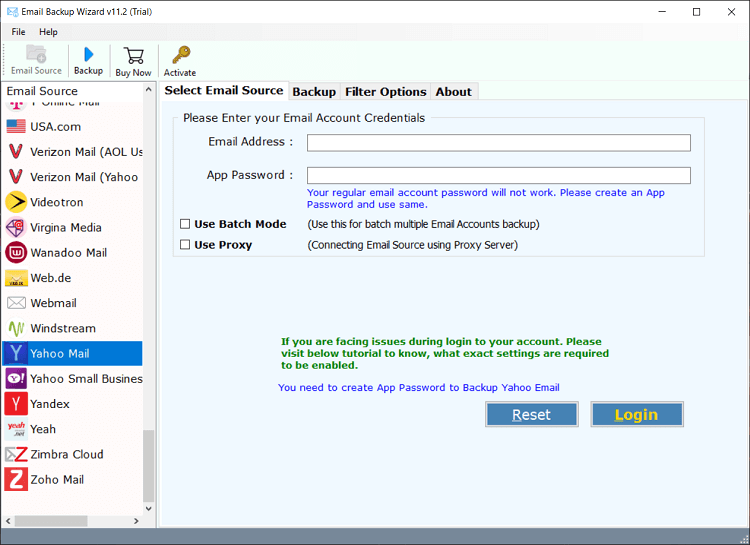 Step 4. Click or Check Use Batch Mode for multiple accounts.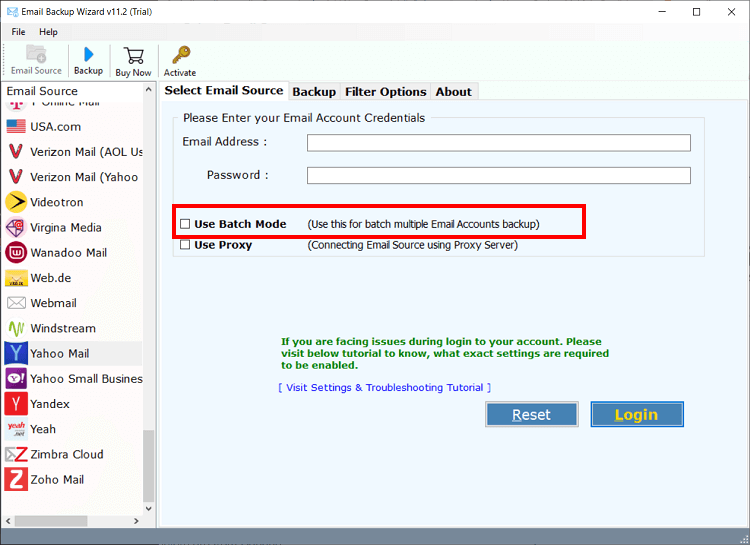 Step 5. Now, add the CSV file containing email address and passwords.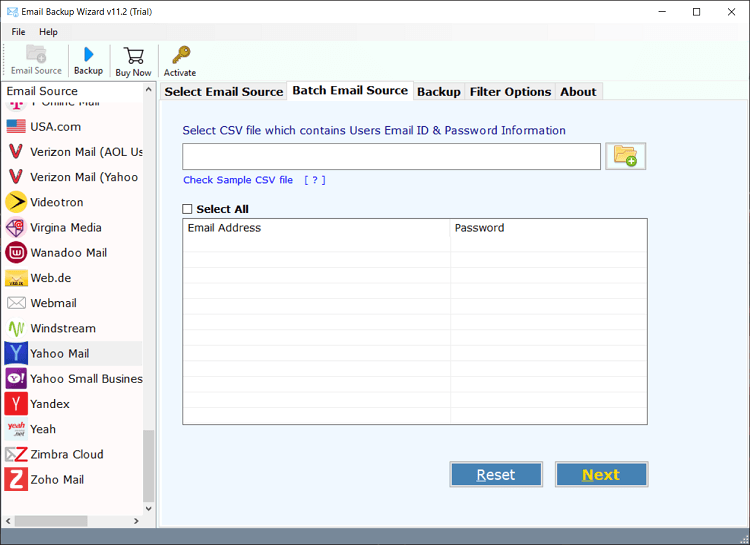 Step 6. Select all accounts and click Next button.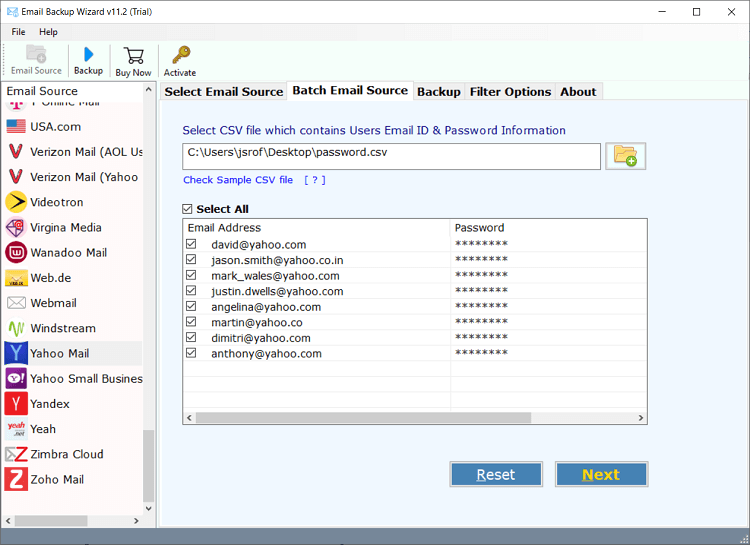 Step 7. Choose mailbox folders for backup.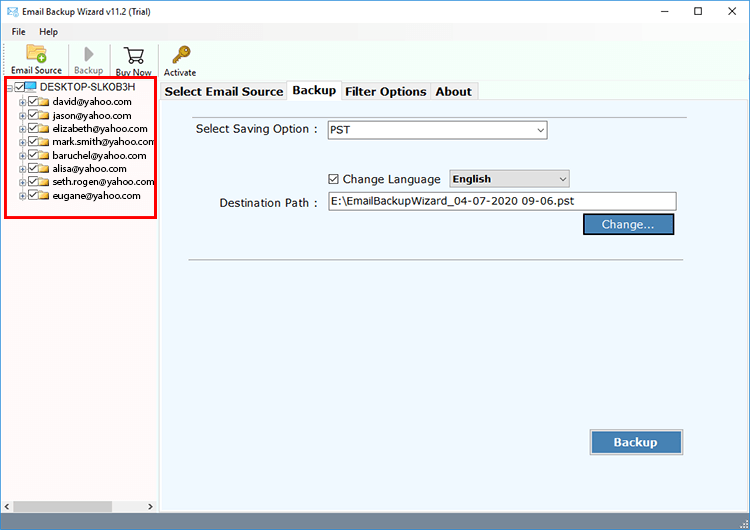 Step 8. Select saving option from the list.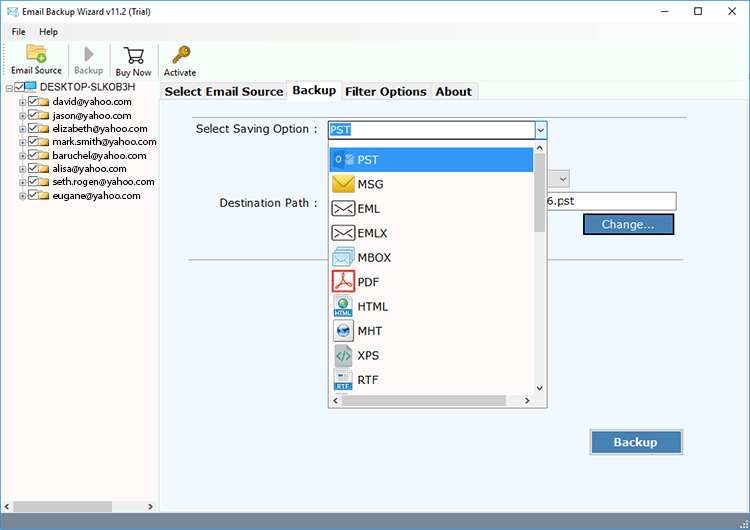 Step 9. Apply filters and click Backup button.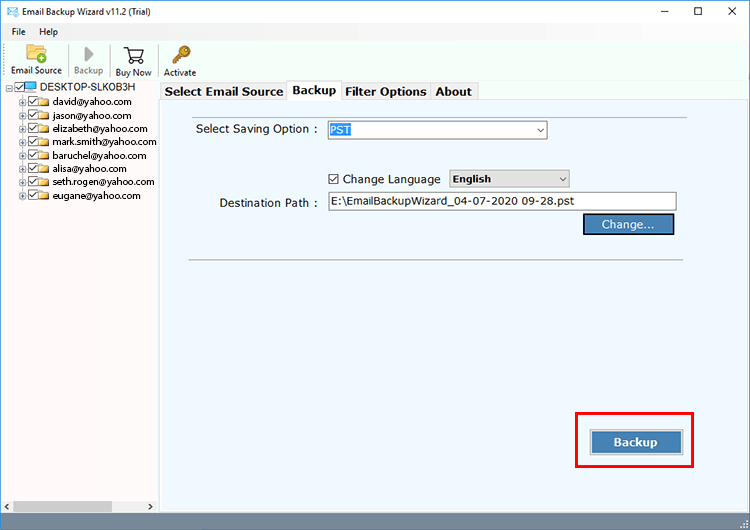 Finished! This is how you can backup multiple Yahoo accounts in one attempt. Isn't is amazing? After completing the backup processes. You will get a log file containing the status of the process.
Final Words
If you want to backup Yahoo accounts in bulk then, you must try the above method for once. The software is loaded with dozens of amazing features. Download the free trial version and check the performance of the software. Now, get rid of manual tricks and tips. Choose the instant solution to minimizes manual efforts and time.
Any Query? Email Us: support@adviksoft.com