How to Backup Zimbra Emails to PC – [2 Techniques]
Do you want to download Zimbra emails to computer? Are you still looking for solutions to backup zimbra mail server emails? Many users easily get frustrated when it comes to backing up their important emails, but how many can say the same that they have backed up. Don't Worry!! This article explains how to backup Zimbra emails to your PC.
Stop seeking, here are some methods and professional Backup solution to download emails from Zimbra mail on your PC.
Have you ever tried to think about how often you use your email or the data created and stored in it? If you lost your email id and don't have internet access to view those emails, could you deal with different situations? Chances are, you probably won't. Let me get you straight: why can't you?
Your data is there today and can go tomorrow. If you're like most users, just migrate data from one email to another email service. But you cannot replace all contacts, emails, calendars, etc. Then it is safest not to get them back until you have backed up Zimbra emails on PC.
Just try the most hassle-free solution Advik Email Backup Software to download emails from Zimbra Mail that allows you to directly backup emails from Zimbra to multiple email accounts. This is one of the easiest ways to backup zimbra mail server emails to the computer. Moreover, this process is absolutely free.
As we know, Zimbra is an open source software, which includes both server and web client. It also provides customizable user interface. It is an email client that allows you manage different email services at one place.
Reasons to Backup Zimbra Emails to PC
Now, before moving to the best possible methods to backup emails from Zimbra to PC. Let's concentrate on some major reasons to download zimbra emails to computer. Sometimes, while accessing the Zimbra mailbox and at the time of downloading emails, users generally faced errors. Once after getting cleared out with the causes, then we can apply manual as well as professional solutions that will assist users to backup zimbra mail server emails to PC.
To Avoid accidental deletion of Zimbra mailbox emails.
To Speed up your Zimbra search
For Flexible accessibility setting of emails
To avoid any physical damage of the system
To switch from Zimbra to any other email client
Prevent Zimbra mailbox from Cyber threats
To access Zimbra emails in offline mode.
To Deal with simplified attachment sharing
These were the some possible reasons that insist users to download emails from zimbra mail. So, let's move to know the best and simple methods to download zimbra emails to computer.
Method 1: Backup Zimbra Emails to Computer Using "Export/Import" Feature
You can save Zimbra mailbox items directly to EML format on your PC by following the steps below:
1. Select the Preferences tab in the Zimbra desktop client.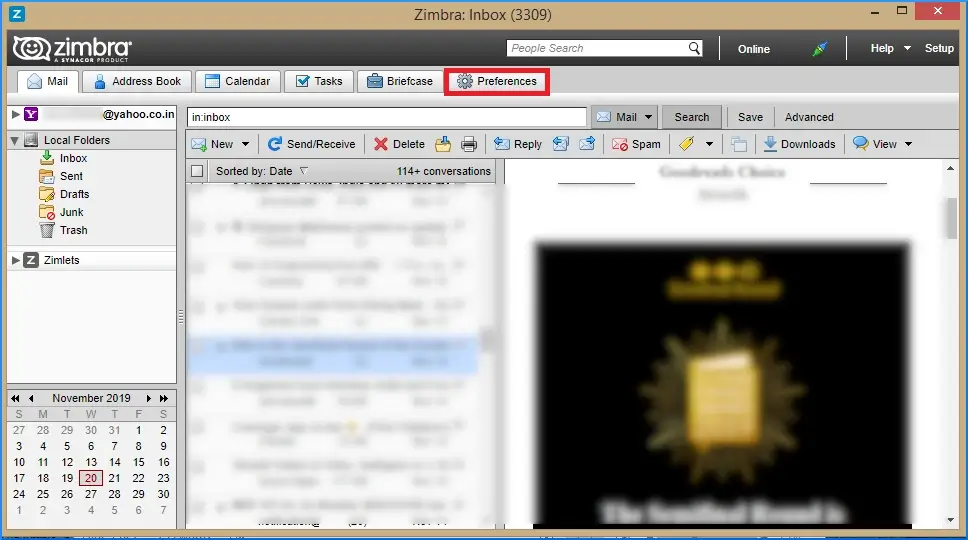 2. After that, Select Import/Export from the left pane.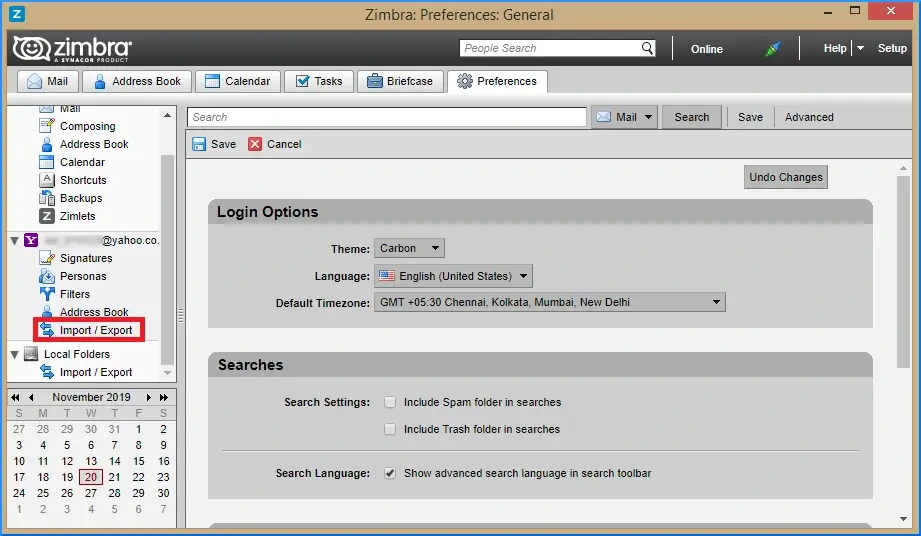 3. Now, Select All Folders from the export panel.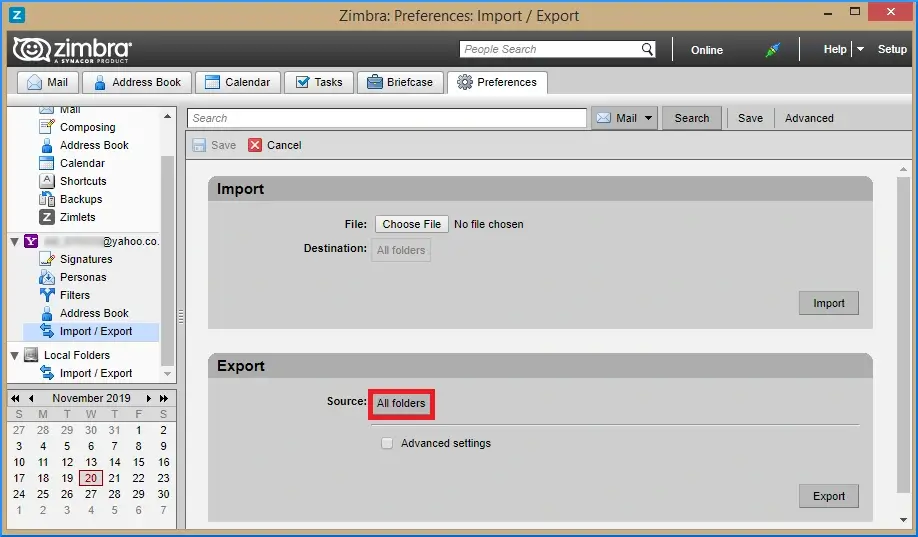 4. You have the option of selecting any individual mailbox item or the entire mailbox at this point. To continue, click OK.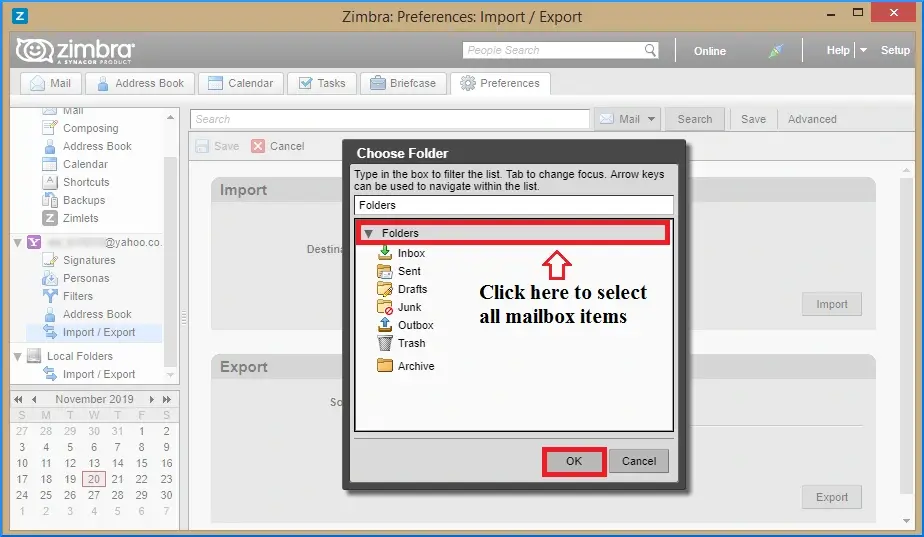 5. Thereafter, to begin the process, select Export option.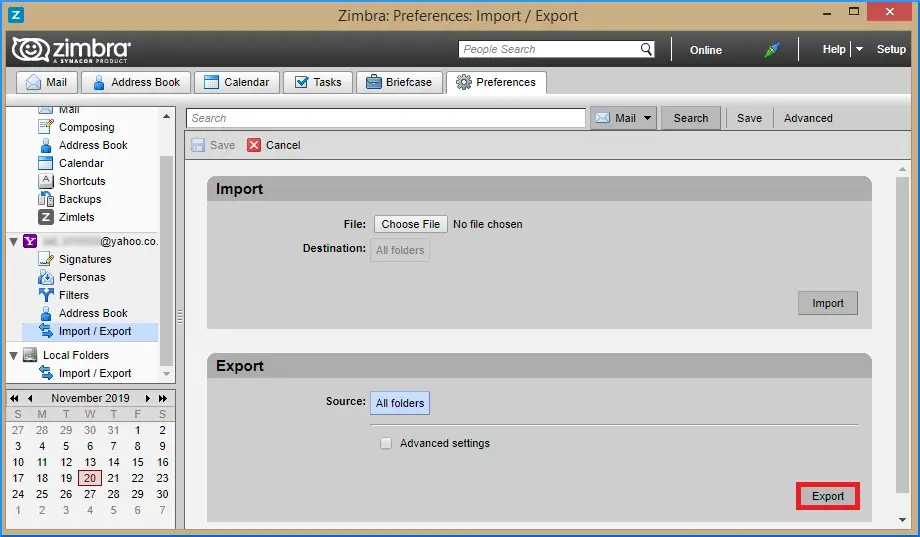 6. After that, specify the location where the mailbox items will be saved.
7. The exported items are compressed in a ZIP file that must be unzipped before they can be used. To unzip the file, use appropriate software such as WinZip or WinRAR.
Check the unzipped mailbox items' extension next. As Zimbra mailbox files can only be exported in EML format.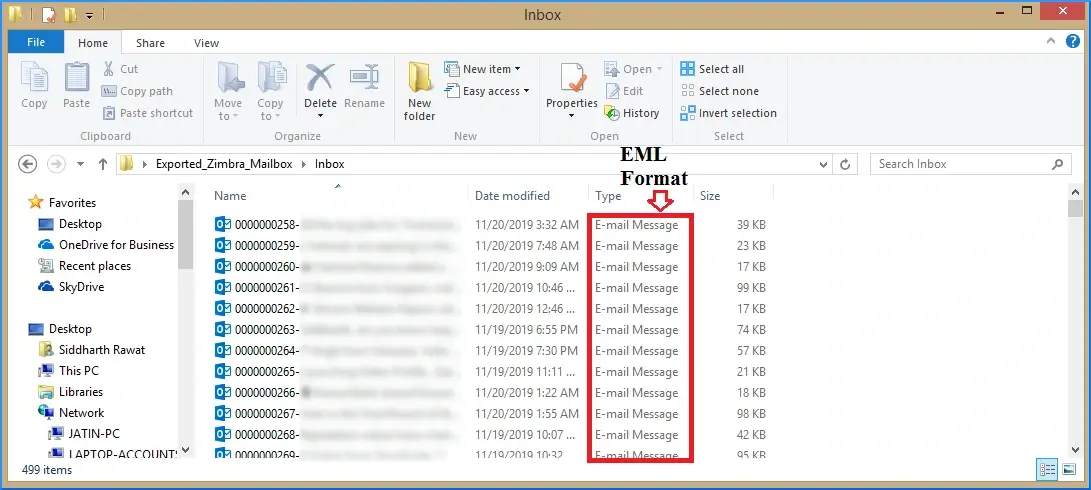 Method 2. How to Download Zimbra Emails to Computer? – Professional Method
As we have seen that manual method is not suitable for exporting emails from Zimbra to PC. It consist lengthy and complex steps which is unavoidable for the users. In these types of scenario, users must use Advik Email Backup Wizard. It is the most secure and efficient utility to download emails from Zimbra mail to PC, Computer etc. Using this tool, users have an option to save and download Zimbra emails into different file formats like PST, EML, PDF, DOC, EMLX, OST, PST, MBOX, HTML, etc. It is well designed with highly advanced algorithms to provide a easy-to-use interface with 100% accuracy data conversion.
This Software is also capable of performing Zimbra to Gmail Migration, Office 365, Yahoo, Opera Mail, Exchange Server, Yandex.mail, Amazon, iCloud, HostGator, AOL Mail etc.
Working Steps of the Software to Backup Zimbra Emails
1. Install and Run Zimbra Email Backup Tool in your PC.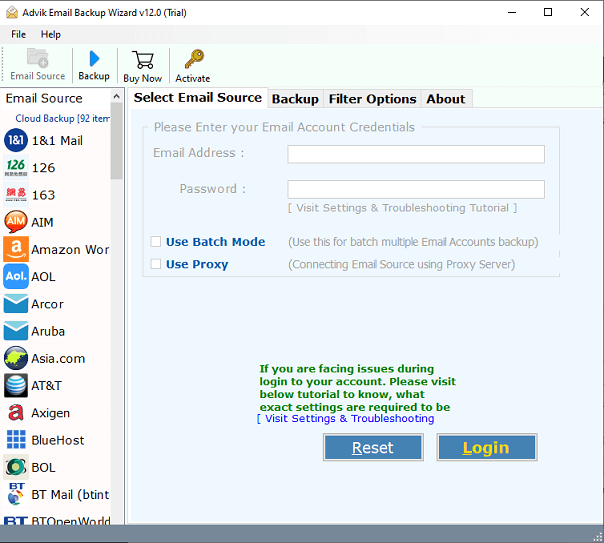 2. Now, Select "IMAP Server" as an email source from the lists.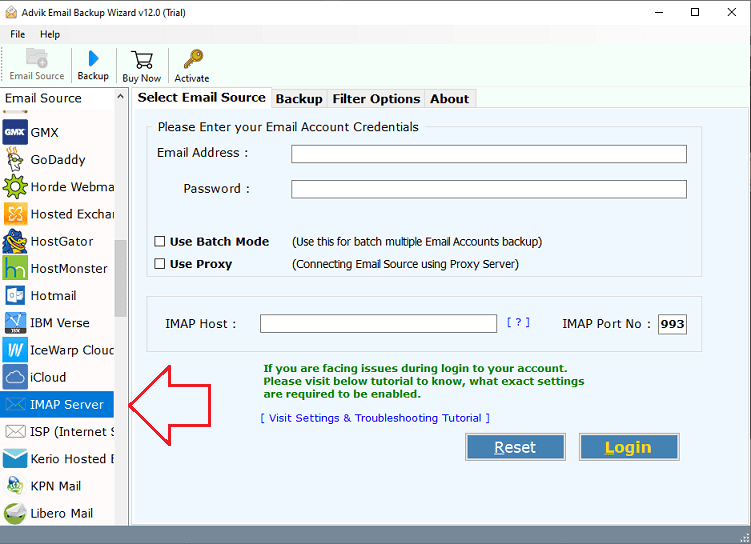 3. Now, use the required credentials to log in to the tool (Zimbra Id and Third-Party App Password, IMAP Server – zimbra.jlab.org, IMAP Port No: 993).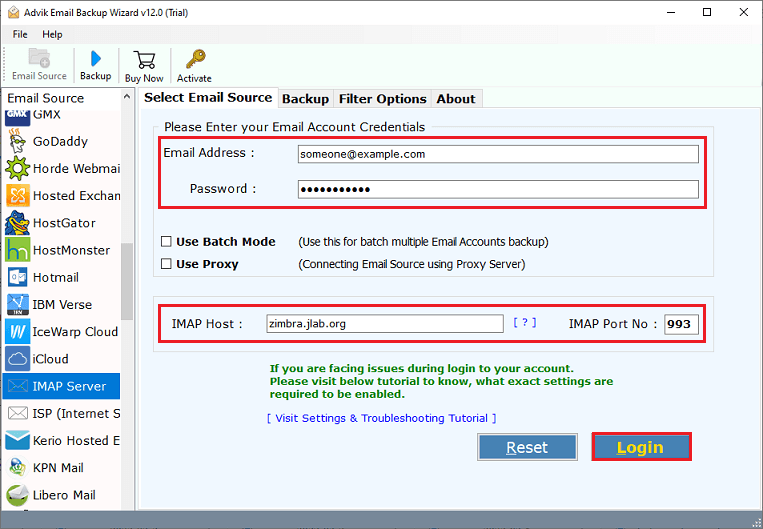 4. This tool will automatically fetch the Zimbra mailbox folders, select the emails that you want to backup.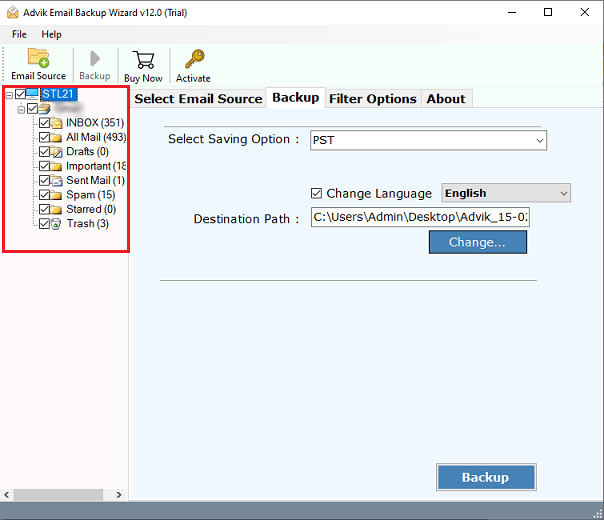 5. Choose "PST" as a saving option from the lists of multiple options. You are free to choose any of the format as mentioned in the drop-down lists.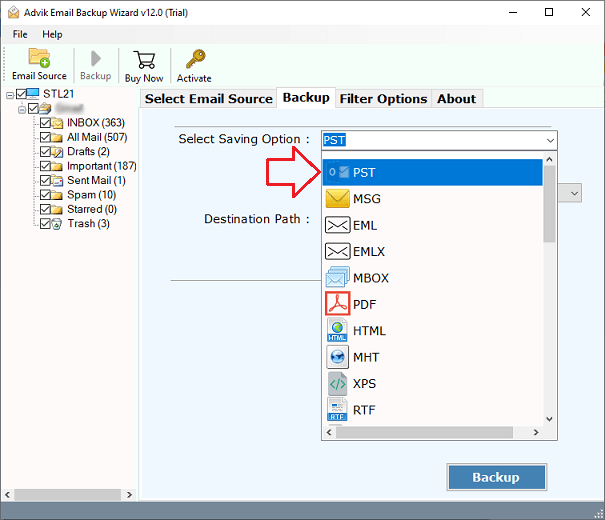 6. Now, click the "Destination Path" to Save Zimbra emails at your chosen location.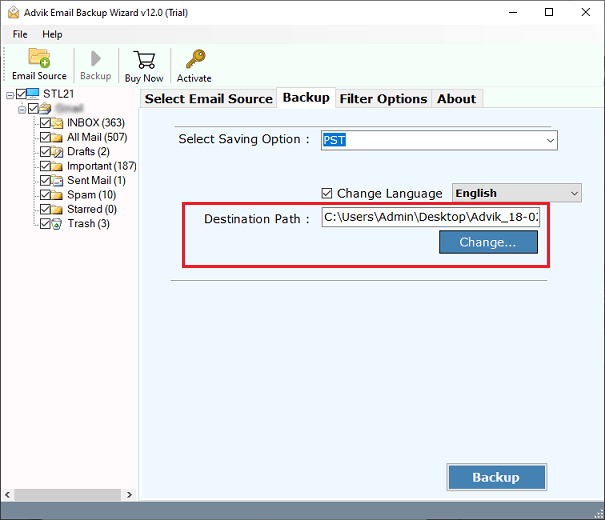 7. Finally, press the "Backup" button to begin converting Zimbra emails to the desired file formats.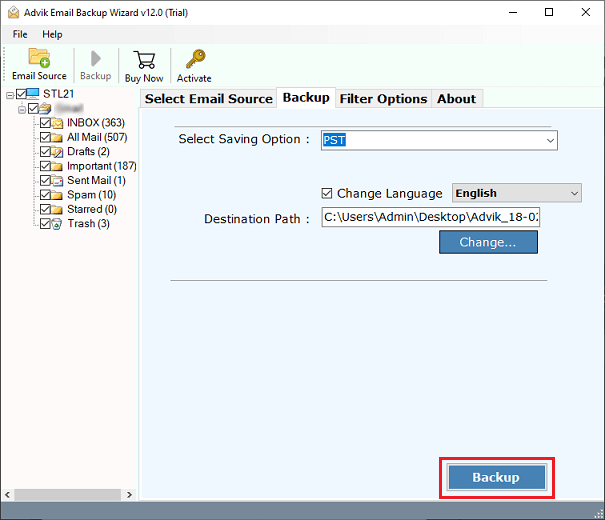 Done!! This is how you can easily backup Zimbra emails to PC by following few simple steps.
Final Words
This blog is now coming to an end. You can actually analyze that we have explained two simplest and easiest solutions to download email from Zimbra Mail. We've tried to make the steps of this backup and download process as easy as possible. You are free to choose any of these methods, but don't forget to avoid the limitations that come with them. Moreover, to overcome these challenges, you can freely try this tool to test its efficiency and performance with the FREE demo version. Later, after trying it, you can switch to the licensed version to enjoy unlimited features.