How to Migrate Emails from Exchange Server to Office 365? – 2 Easy Methods
Summary: If you are looking for how to migrate Exchange Server to Office 365? Then you are in the right place, here you can get the instant solution to Exchange server to Office 365 Migration. Migrating mailboxes from Exchange to Office 365, on the other hand, is a massive undertaking that requires technical skills, time, and assistance. Due to a lack of appropriate assistance, many firms abandon their move from Exchange to Office 365. We have discussed numerous options in this blog to make Exchange Server to Office 365 Migration a little easier.
Introduction:
Microsoft Exchange Server is a platform for email, calendaring, contact management, scheduling, and collaboration developed by Microsoft. For business use, it is installed on the Windows Server operating system (OS). Exchange Server was created by Microsoft to allow users to access the messaging platform from mobile devices, desktops, and web-based systems.
However, Microsoft Office 365 is a cloud-based software as a service (SaaS) that consists of a full suite of desktop productivity tools like Microsoft Word, Microsoft PowerPoint, Microsoft Excel, and Outlook, as well as server-based services like Exchange and SharePoint.
In the upcoming section, we will discuss the most amazing benefits of the exchange server to office 365 migration. So let's start the blog, to know about the benefits of migrating the exchange server to Office 365.
Benefits of Exchange Server to Office 365 Migration
Many users have realized that transferring their Exchange server mailboxes, data, communications, and email management systems to a cloud-based platform such as Office 365 is both cost-effective and user-friendly.
When you're considering transferring your firm totally or partially to cloud solutions, questions about office 365 security and reliability are normal to develop. You could even question if you should migrate to Office 365 at all. Rest assured that Office 365 is one of the most secure platforms available. We are going to discuss the benefits of the exchange server to Office 365 Migration.
1. It can be accessed from anywhere:
Businesses are increasingly relying on remote workers and tying several locations together. Teams can be dispersed all over the world, but they must still be able to collaborate in a centralized setting. Employees may access their emails from anywhere in the world and on any platform with Office 365.
2. Improve your regulatory compliance:
With Office 365, you may have enhanced security while simultaneously benefiting from the scalability and flexibility of cloud-based solutions. Following the transfer, you can keep your existing exchange server in a safe and secure place, making the transition for employees simple and obvious.
3. Boost the safety of your users' mailboxes:
Through Office 365 suite it allows real-time collaboration. Users may take benefit of all of the other Office 365 apps when used within an Office 365 environment. Documents can be shared and worked on in real-time and employees can communicate effectively.
4. Encourage collaboration in real time:
Many firms are facing an increase in regulatory requirements all of the time, and keeping pace of the new regulations can be tough for any organization. By improving accountability, making it easier to track changes, and enabling capabilities like litigation holds, a move to Office 365 improves regulatory compliance.
5. Realize true hybrid adaptability:
As cyber security issues proliferate, organizations are growing increasingly concerned about their security. Your business is fully responsible for its own security with an on-premises solution. Users can update and maintain its security with Office 365.
Read Also: How to Export Emails from Exchange Server to Excel CSV File?
How to Transfer Exchange Server Mailboxes to Office 365?
The first step in the process is to select the best Exchange server to Office 365 migration method. There are numerous methods for migration, and we must select the most appropriate method that best meets your needs.
Before we begin the step-by-step process of migrating Exchange to Office 365, let's have a look at the various migration methods. There are two methods for migrating emails from Exchange server to Office 365:
Method 1: Exchange server to Office 365 Migration via Outlook
In this method, we will guide you on how to manually transfer emails from the exchange server to Office 365. This process involves four major steps that you have to follow to migrate the exchange server to Office 365.
Step 1. Manually configure Exchange Server account in Outlook
Unlike previous versions of Outlook, which allowed you to add an email account either manually or automatically, Outlook only connects to Exchange using Autodiscover, which is the Exchange service that configures accounts settings automatically.
There is no manual method to add an Exchange account to MS Outlook.
Once you have confirmed that your Autodiscover record has been created, follow the steps below to add your Exchange server account to Outlook.
1. Open your "Windows Control Panel" and select the "Mail" option.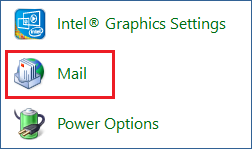 2. Select "Show Profiles" in the following options.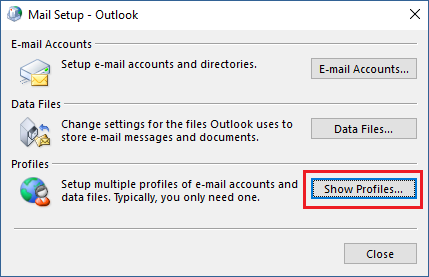 3. Click "Add" to create new profile.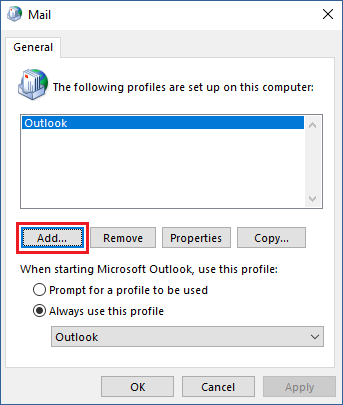 4. Enter a name for your new profile in the Profile Name box and Click OK.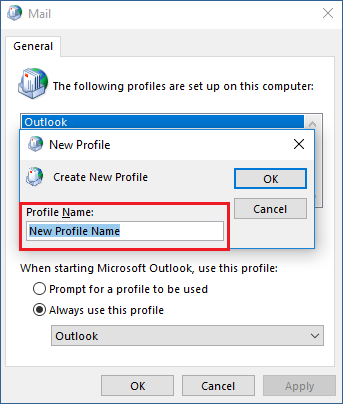 5. Click the Email Account radio button, and enter the details in the Your Name, E-mail Address, Password and Retype Password fields and Click Next.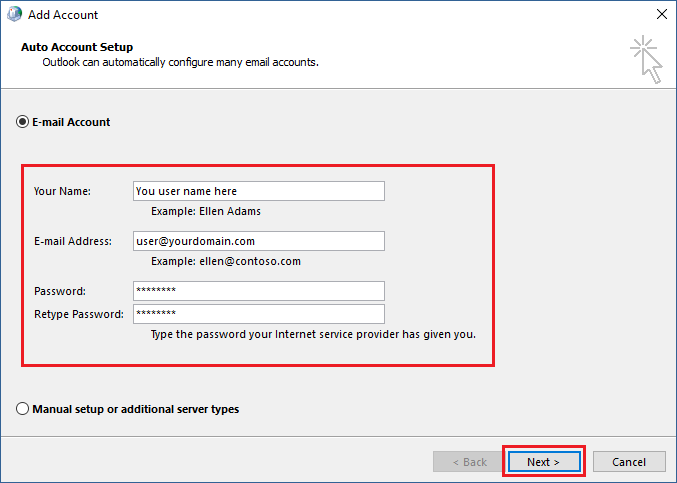 6. Outlook will connect to Autodiscover, and configure your settings automatically. When you see three green checkmarks, click "Finish" to complete the process.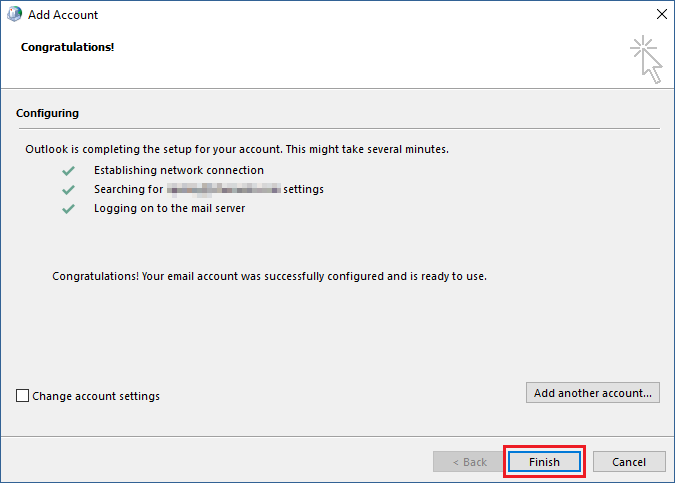 Step 2. Export Exchange Server mailbox to PST
End users may require their Exchange mailbox to be exported to Office 365 in certain circumstances. Users can export their Exchange mailboxes to Office 365 without the assistance of Exchange administrators. Here's how to move Exchange mails to Office 365 in a straightforward manner.
1. Go to "File" Menu and then choose "Open & Export" and click on the "Import/Export" Option.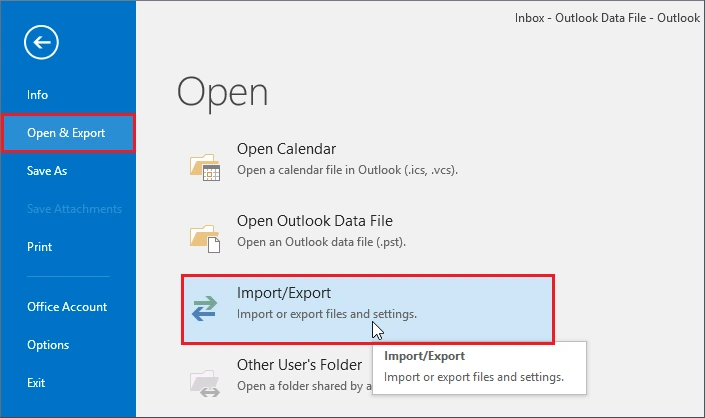 2. Now, Choose "Export to a file" Option and click "Next".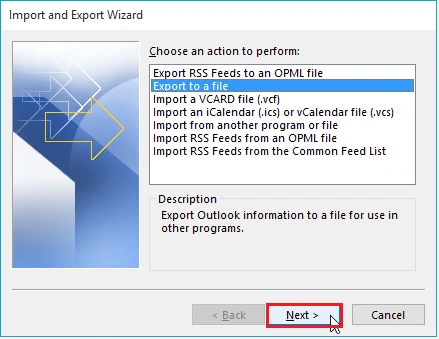 3. Select "Outlook Data File(.pst)" and Click "Next".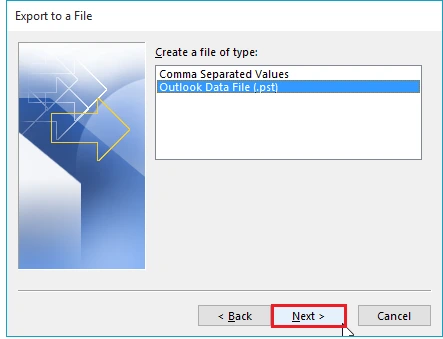 4. Now, choose the Exchange server mailbox folders that you would like to export in "PST" file and click "Next".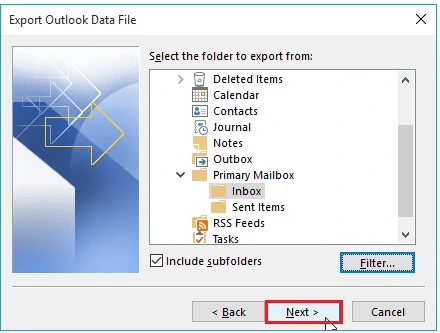 5. Choose the saving location to save your exported PST file in your desired location.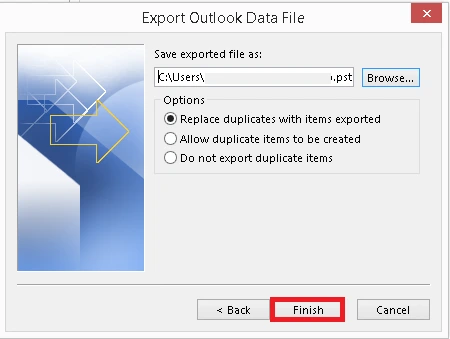 6. Click "Finish" to start the exporting process.
This is how you can export exchange server mailbox to PST file.
Step 3. Set up Office 365 account in MS Outlook
1. Select Manual configuration or other server types > Next.
2. Fill in Your Name, Email Address, Account Type, Incoming Mail Server, Outgoing Mail Server, User Name, and Password after selecting the type of account you require.
3. To double-check the information you entered, select Test Account Settings.
Note: If the test fails, go to More Settings and try again. Your administrator may require you to make other adjustments, such as specifying specific ports for the incoming (IMAP) and outgoing servers (SMTP). You can also try switching from TLS to START or Auto for outgoing authentication.
4. Select Next > Finish.
These steps will help you set up an Office 365 email account on your PC using Outlook 2016 or Outlook 2013.
Step 4. Import PST file into Office 365
You may quickly import your Exchange mailbox folder to an Outlook account connected with Office 365 after exporting it to a PST file. Follow the instructions below to import the PST file.
1. From the ribbon, go to the File menu and select Open & Export >> Import/Export.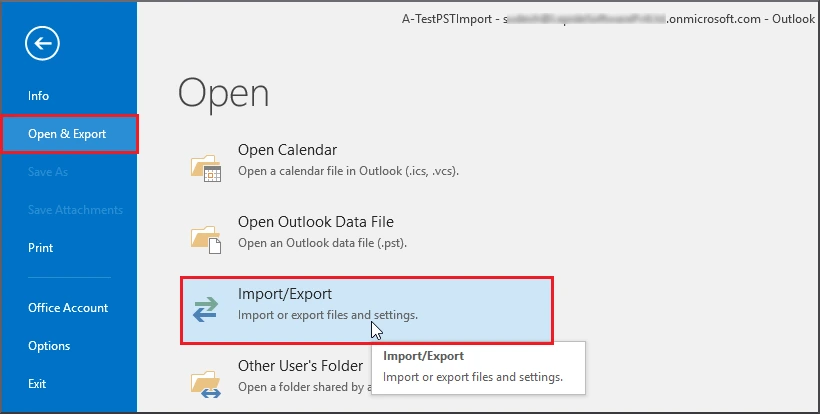 2. Select Import from another software or file in the Import and Export wizard. Then press the Next button.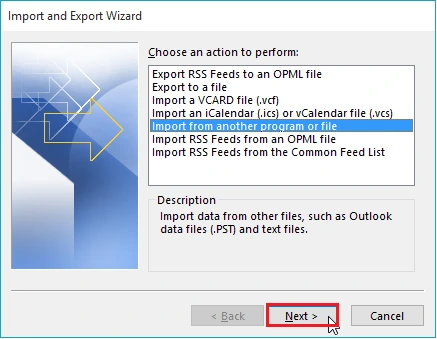 3. Click Next after selecting Outlook Data File (.pst).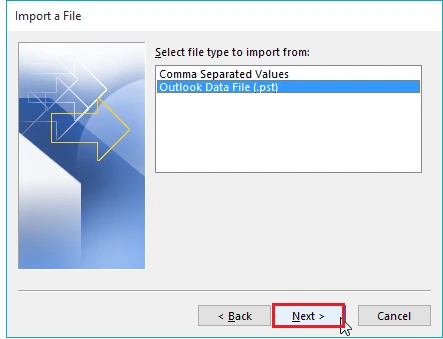 4. Browse and select the PST file that was previously exported in step 2, then select the desired choice and Click "Next".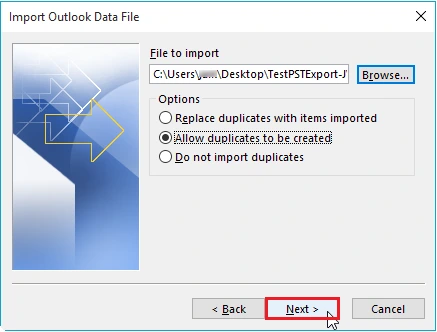 6. Provide the location to the folder where the PST file will be imported by providing the email address associated with your Office 365 account and click the "Finish" Button.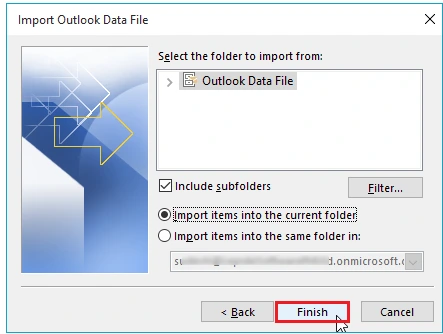 Limitations of the Manual Methods:
Time-Taking and Lengthy procedure.
Users must have in-depth technical knowledge to migrate data.
Manually Migration Process may result in data loss.
To avoid the above explained drawbacks, you can opt for an easy and effective tool for exchange server to Office 365 migration, as discussed below:
Method 2: Quick Way to Migrate Exchange Server to Office 365 – Complete Guide
For Exchange Server to Office Migration, the user must use an automated professional and efficient solution like Advik Email Migration Tool due to the limitations described above in using manual techniques. The task can be accomplished easily and without worry of data loss using this program.
You are free to migrate in any way you like. It is a software that is quick and easy to use. This automated program can be installed wherever and as many times as needed to quickly and efficiently move exchange server to Office 365.
Download this free Tool and migrate exchange server to Office 365 now by following the simple steps:
1. Install and Run this utility on your computer.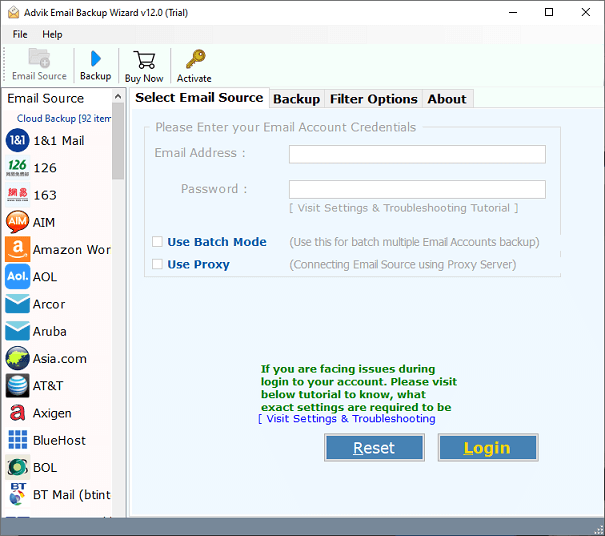 2. Select "Exchange server" as email source from the list.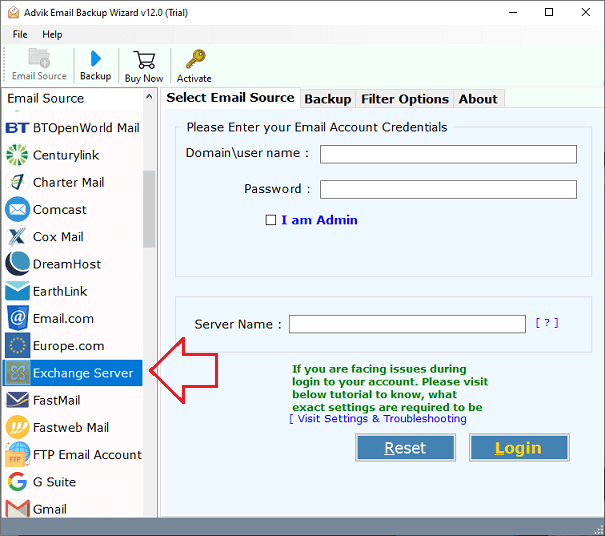 3. Sign in to your exchange server email account and press "Login" Button.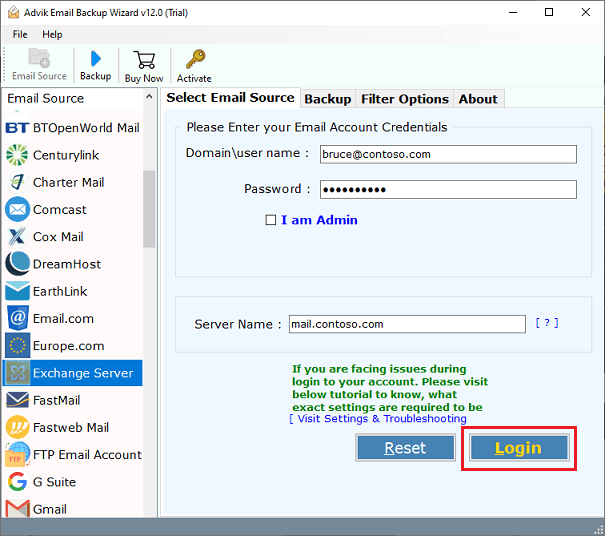 4. Select mailbox folders that users want to migrate to Office 365.
5. Select "Office 365" as a saving option from the list.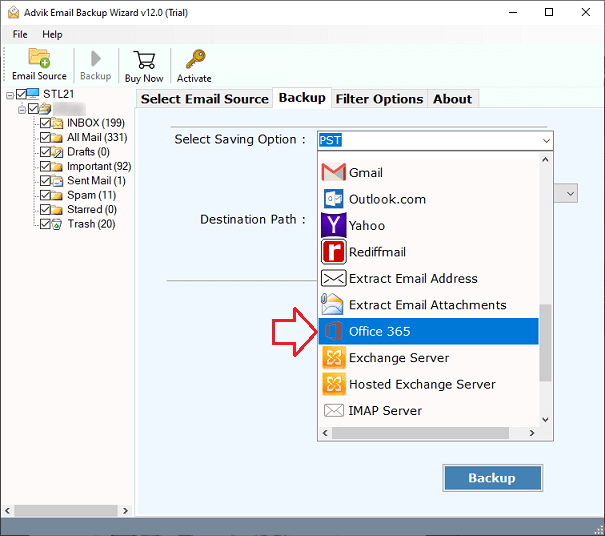 6. Enter you Office 365 Login credentials such as Office 365 email Id and Password.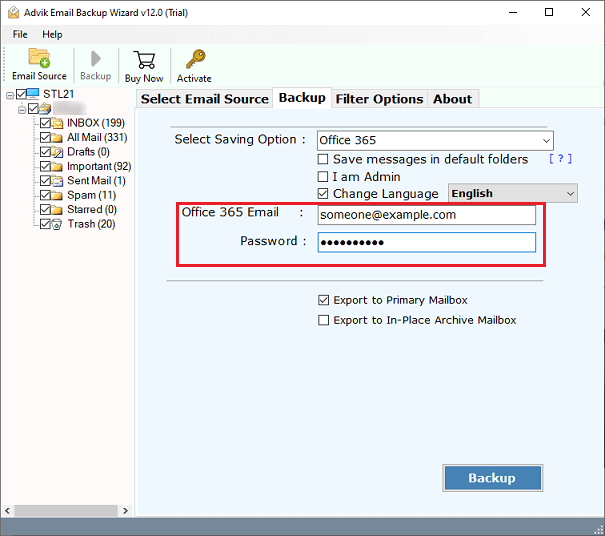 7. Apply Email Filters if required to enhance the exchange server to Office 365 Migration Process.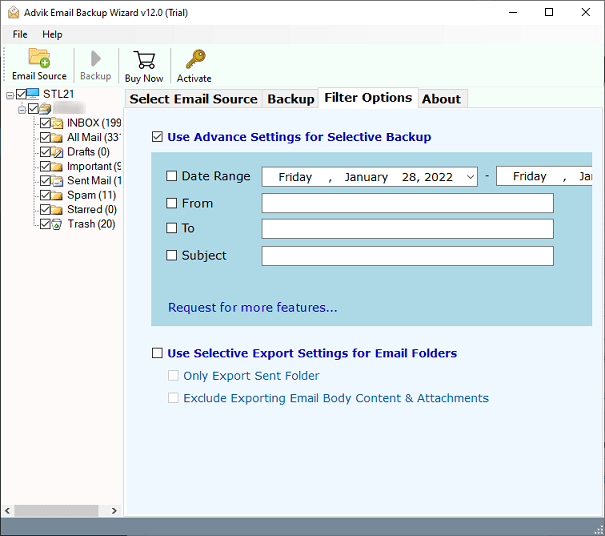 8. Finally click on the "Backup" button to start the process.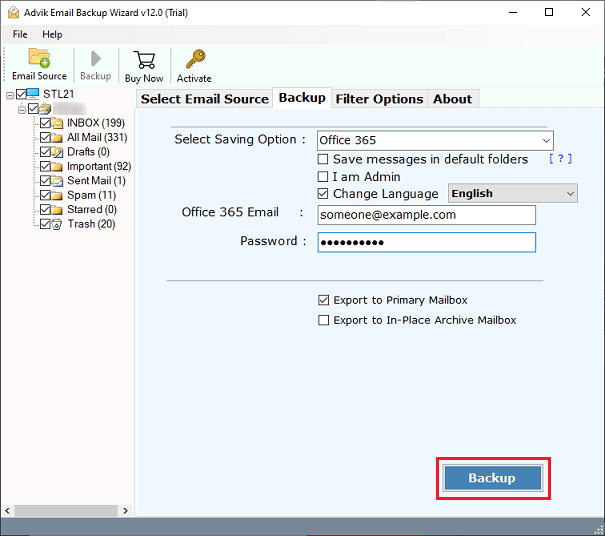 Finished! This is how you can transfer exchange server to Office 365 in an efficient and effective manner.
Conclusion
Manually migrating from Exchange Server to Office 365 using a desktop-based email client is a difficult task. The configuration requires a lot of technical skill. In this article, we have covered the best and alternative ways to do it. A simple and effective tool like Advik Email migration tool can help you a lot in Exchange Server to Office 365 migration. Users can take advantage of this solution to get rid of the problems that most of the users face in their daily life. Choose the method that meets your needs.