How to Export Emails from GoDaddy to Thunderbird?
Want to export emails from GoDaddy to Thunderbird email client? Then you had landed in the right place. At the end of this article, you will be able to export GoDaddy emails to Thunderbird without configuration. Yes, no manual configuration is required in the below solution.
Advik GoDaddy Backup Tool is an advanced application that helps you to resolve this issue. Using this software users can easily export GoDaddy emails to Thunderbird clients without any additional configuration. This software also comes with an advanced filter option, which allows users to migrate only desired emails into Mozilla Thunderbird Application.
Steps to Migrate GoDaddy Emails to Thunderbird;
Step 1. Launch Advik GoDaddy to Thunderbird Migration Tool in your System.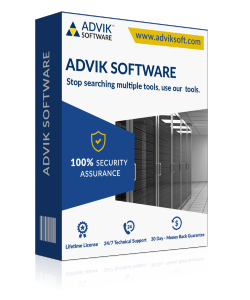 Step 2. Enter GoDaddy Webmail login credentials in the software panel.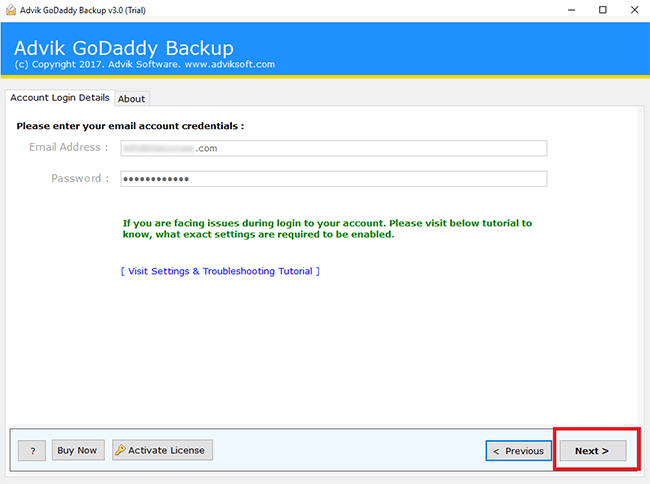 Step 3. Check the desired mailbox folder that you want to export.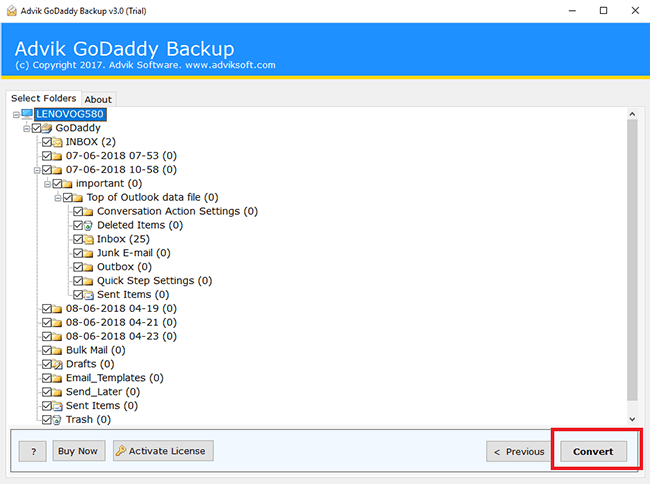 Step 4. Select "Thunderbird" from the Saving option list.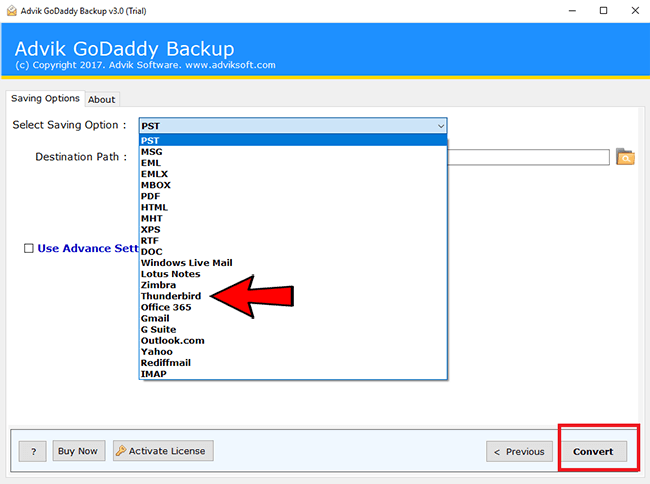 Step 5. Click on the Convert button and analyze the process of migration.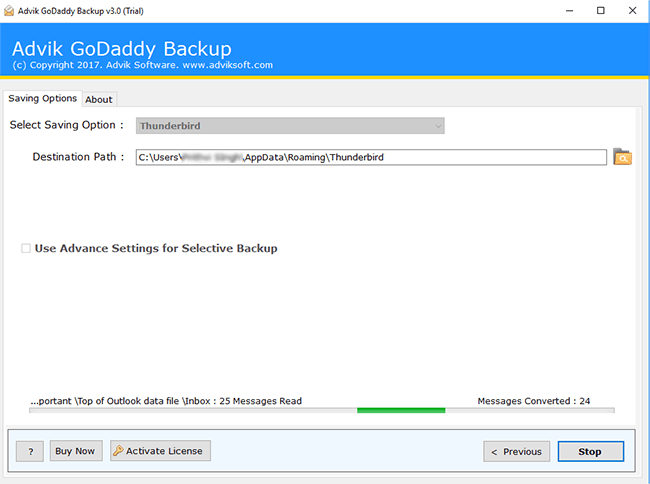 Finished! This is how you can export Godaddy to Thunderbird client directly. Below is the list of features of this wizard, and then following a query that can be resolved using this method.
Key Highlights of GoDaddy to Thunderbird Migration Tool
No Configuration is Required
Maintain Folder Hierarchy
Preserve UNICODE Texts
Include Attachment Files
User-Friendly Interface
No data loss during the migration process
Multiple Saving Options
Cloud to Cloud Email Migration
User's Scenario to Export GoDaddy Emails to Thunderbird File
"GoDaddy emails are being used by our organization for a long time. Now we want to migrate GoDaddy emails to Thunderbird Application. Through manual configuration, I am able to import Inbox emails only. Is there any reliable solution available? Any related help would be kindly appreciated. Thanks!"
Conclusion
The above method is one of the easiest methods to Migrate Mailbox data from Godaddy Webmail to Thunderbird Account. Using this method users can easily export emails of Multiple Godaddy account in a single Thunderbird Application without configuration. You can also download this software for free to check the efficiency and the working of the tool.