Fixed "Unable to Open Attachments in Gmail" Issue
Why I am unable to open attachments in Gmail? Can't open attachments in Gmail? These are the common issues that we might had faced in past but we are going to face the same in the future. Today we are going to solve this issue from tip to bottom.
In the below segment are going to find the reasons on why we are unable to open attachments in Gmail. Also, we are going for an alternate approach to extract attachments from Gmail in one single go.
Available Solutions When You Can't Open Attachments in Gmail
When you are having trouble opening attachments in Gmail, that's due to various reasons. Below are some of the reasons and solutions respectively.
Check if the attachment is too large – Gmail has a file size limit for attachments. If the attached file exceeds the limit, you may not able to view or open it. You can check the size of the attachment by hovering your mouse on the attachment icon in your email. In case the attachment size is quite large, you can ask the sender to upload the attachment to Google Cloud.
Check if the attachment is corrupted – During sending or receiving process, the attachment can become corrupted. You can try downloading the attachment to a different system, or device. If it opens without any glitch or error, then the problem may be with the device that you were using.
Disable Browser Extensions – Try to disable any third-party plugin or extension that you installed in your browser. Sometimes extensions interfere with Gmail's ability to open attachments.
Check Browser Settings – Also, check your internet browser settings when you are unable to open attachments in Gmail. Make sure downloads are allowed and there are no pop-up blockers.
Clear Brower cache – Navigate to Settings >> Privacy and Data >> Clear browsing data >> Clear cache. Sometimes clearing cache can help in opening attachments in Gmail.
Hopefully, the above solutions will help you to fix the "can't open attachments in Gmail" error.  In case you are still unable to open attachments in Gmail then you can try the below solution.
Alternate Way to Open Attachments in Gmail Account
Download and install Advik Gmail Backup Tool in your Windows PC. This software will save attachments from your Gmail account to the local system. You can view them offline without any errors. This little magical master is a very useful solution for archiving, and email migration as well.
Follow the below steps to open Gmail attachments effortlessly.
Step 1. Run Advik Gmail Backup Tool and sign in.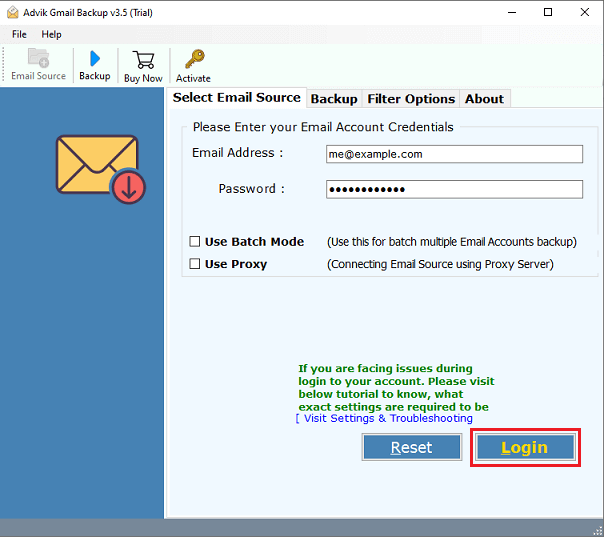 Step 2. Select mailbox folders from where you want to extract attachments.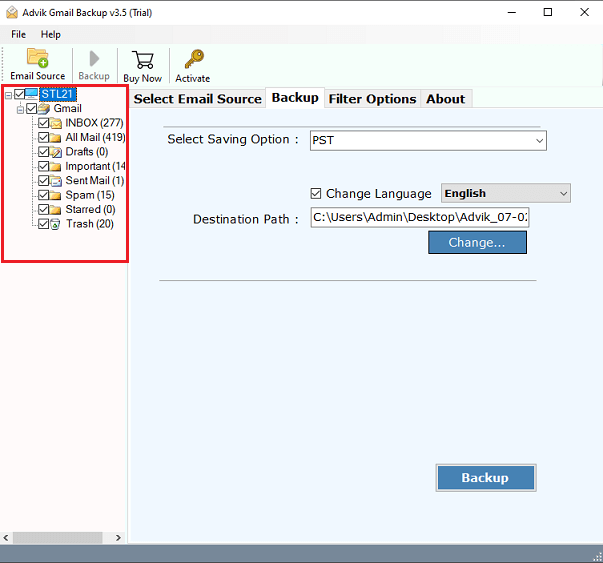 Step 3. You can apply filters from Filter Option as well to download only specific attachments. (Optional)
Step 4. Choose "Extract Email Attachments" from the saving option.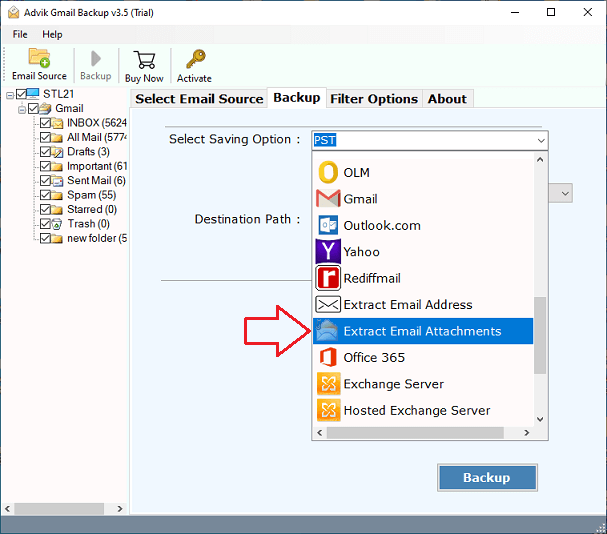 Step 5. Select a location where you want to save attachments.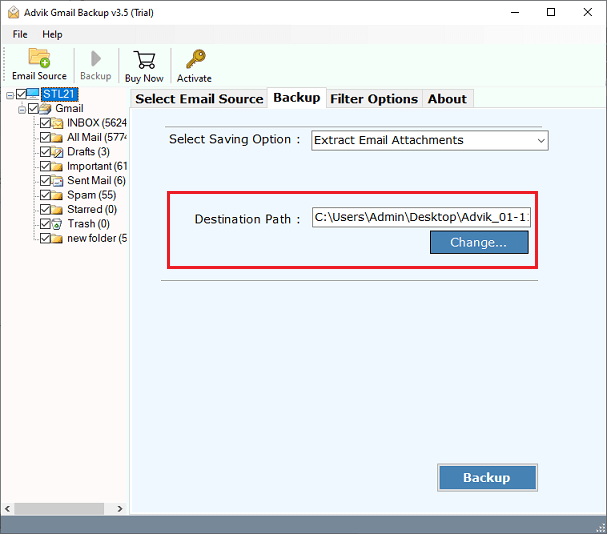 Step 6. Click the Backup button to start the process.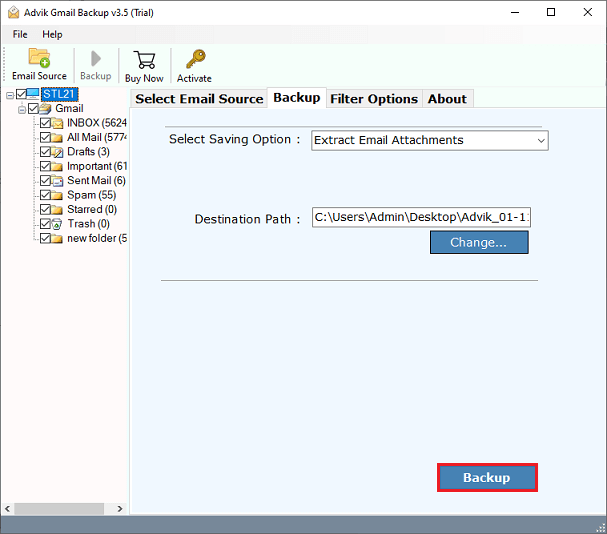 This is how you can download attachments in Gmail in bulk. Now you can view and open attachments.
Summary
In this article, you might have learned new ways to solve "unable to open attachments in Gmail" issues. When you can't open any attachments in Gmail simply, follow the above solutions. The manual way might solve the issue but if in case it doesn't then you can download it from the software safely.