How to Import Thunderbird to Outlook With Attachments?
"How do I transfer emails from Thunderbird to Outlook? Is there any inbuilt feature or plugin available to do that? I am exausted and wasted almost one day in finding the proper way to migrate Thunderbird to Outlook with complete emails, folders and attachments. Help me!"

– Mike Jason
"I am searching for Thunderbird to Outlook converter tool for my Windows 11 machine. So that I can export Thunderbird emails into Outlook 2019 with ease. I know there is no official method available. All I have to find the right utility for this task."

– Avan Jogia
Hello there, Do you to import Thunderbird to Outlook 2019? Great! You had landed on the right place. At the end of this article, you will be able to migrate Thunderbird emails into Outlook without losing any information.
Thunderbird Vs Microsoft Outlook
Thunderbird is a free email client designed and developed by Mozilla Foundation. It manages multiple emails and identities within an account. Some of the advanced features of Mozilla Thunderbird are; Advanced quick search, Junk Filtering, and Extensions and Themes. It support tons of useful plugins.
On the other hand, Outlook is a paid email client designed and Developed by Microsoft Inc. The Outlook is a cross-platform email client available as a part of Microsoft office. Apart from an email application, it includes contact, calendar, task, events, journals, etc. It doesn't have plugin feature.
How to Migrate from Thunderbird to Outlook 2019/2016/2013
Check out Advik MBOX Converter software and install it in your Windows machine. This program is designed to transfer emails from Thunderbird to Outlook with attachments. You can export entire email folders in one fell swoop. You don't have to repeat the same migration process over and over again.

Preserve Key Elements and MetaData
Move Thunderbird Folders Without any Alteration
Workable in Windows 11/10 and older versions
Compatible with Thunderbird 78.0 and previous edition
Steps to Import Thunderbird Emails to Outlook With Attachments are;
#1. Open Mozilla Thunderbird and click bar icon designated at the right side. Select the Add-on option from the menu.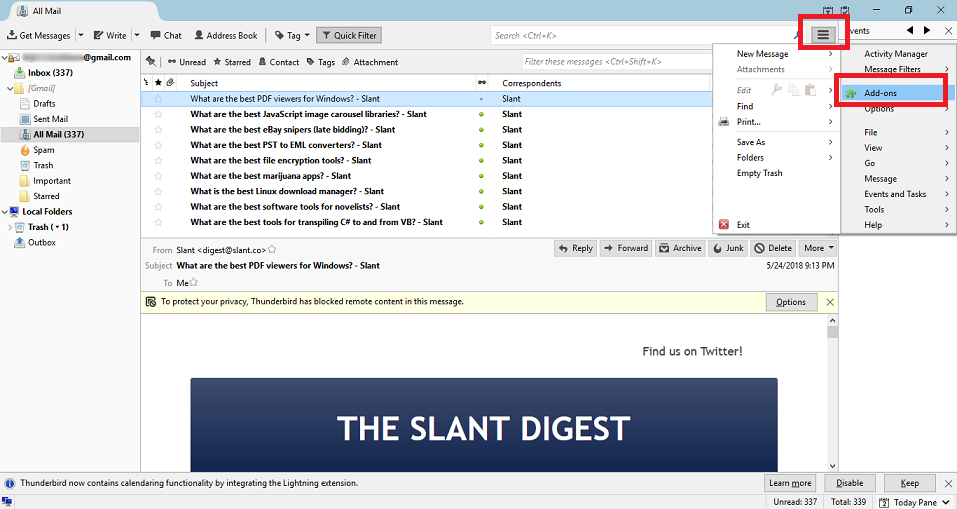 #2. Click the Up & Coming menu as shown below.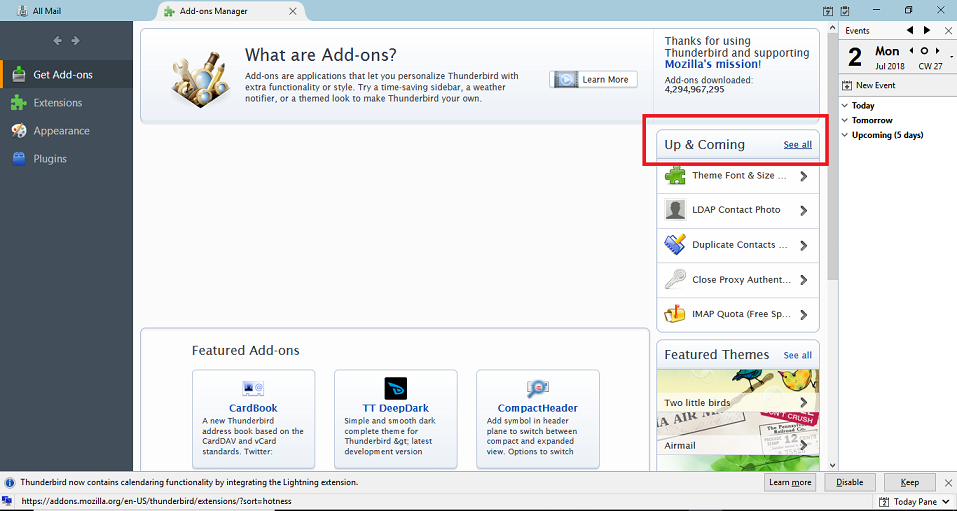 #3. Search for the "Import/Export" plugin and install it. Now restart Thunderbird application to effect take place.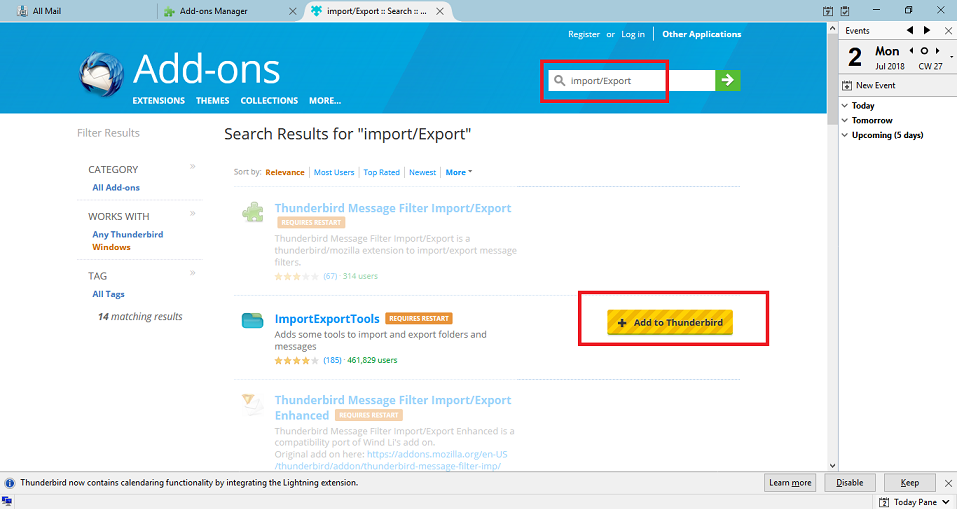 #4. Go to the mailbox tab and right-click on All Mail >> Import/Export tool >> Export folder.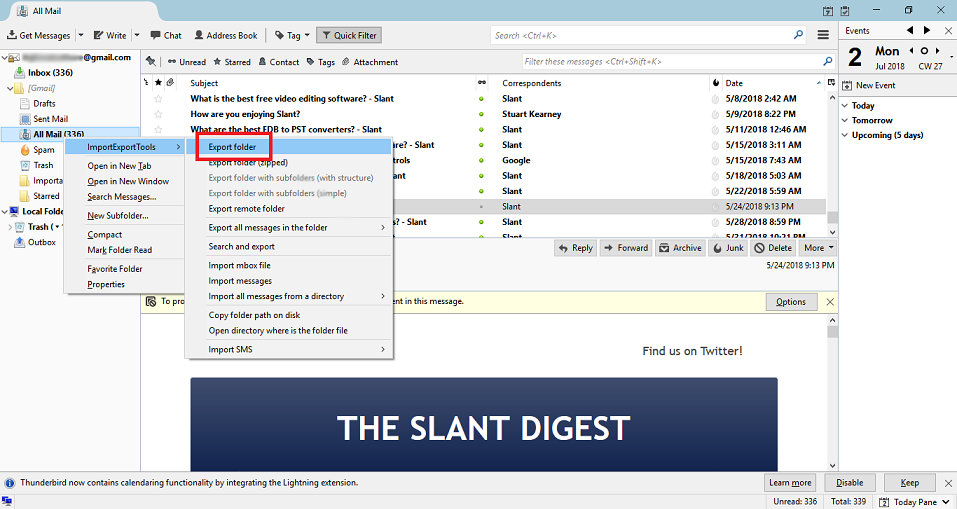 #5. Select the folder where you want to export the MBOX file.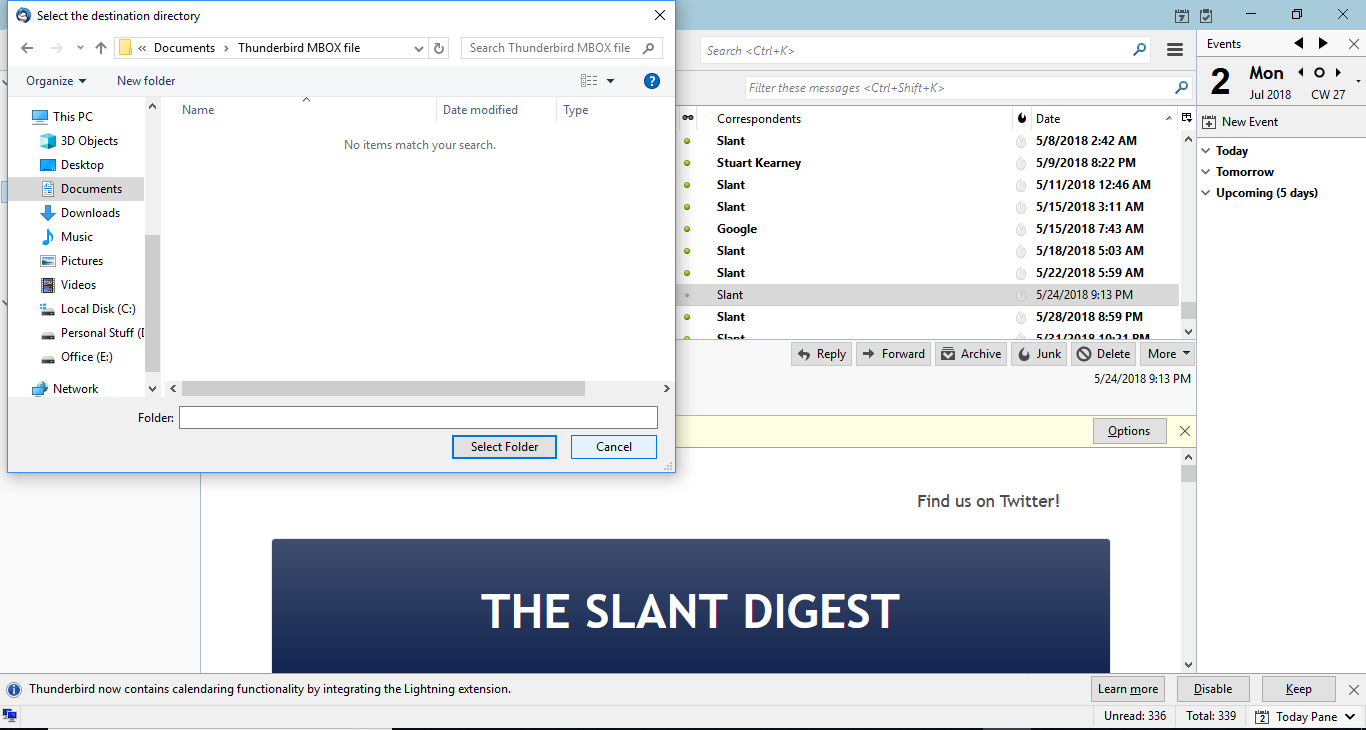 #6. Open the desired folder where All Mail file has exported. Now right-click the file and rename it as "All Mail.mbox".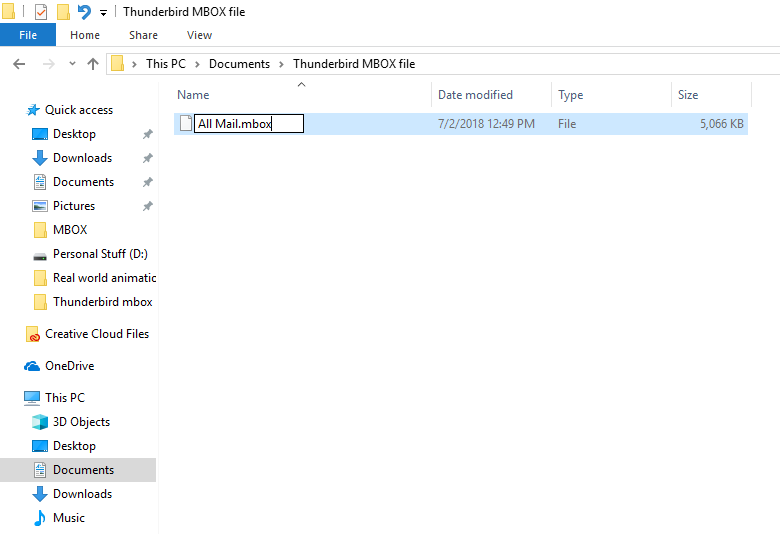 #7. Launch the tool and add the MBOX file.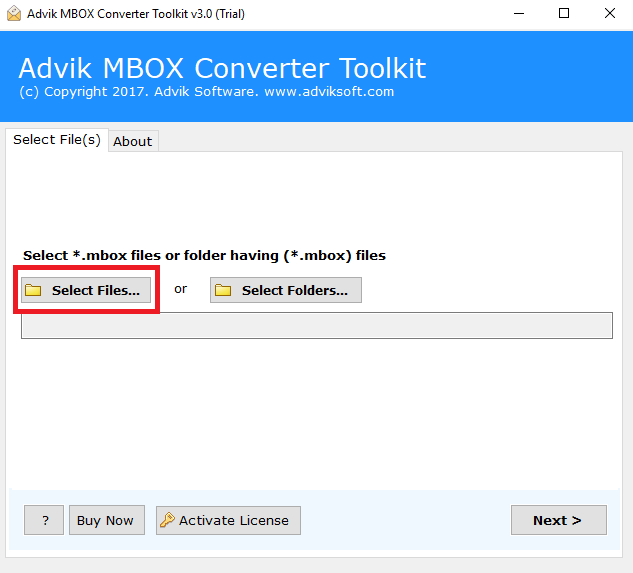 #8. Select PST as a Saving Option from the list.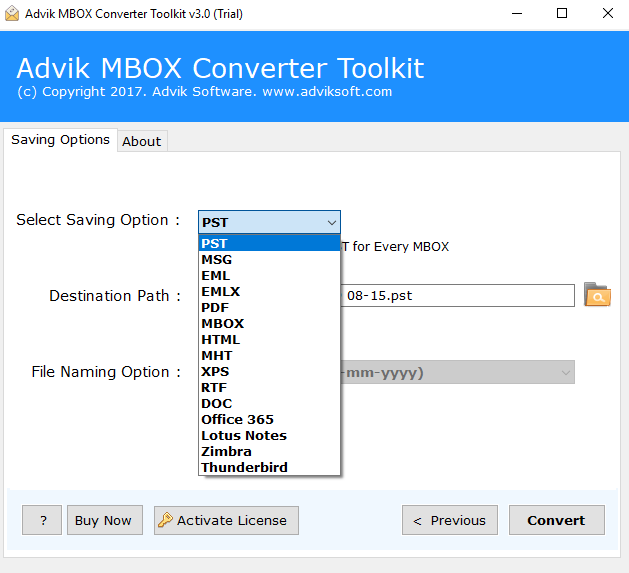 #9. Click the Convert button and analyze the process.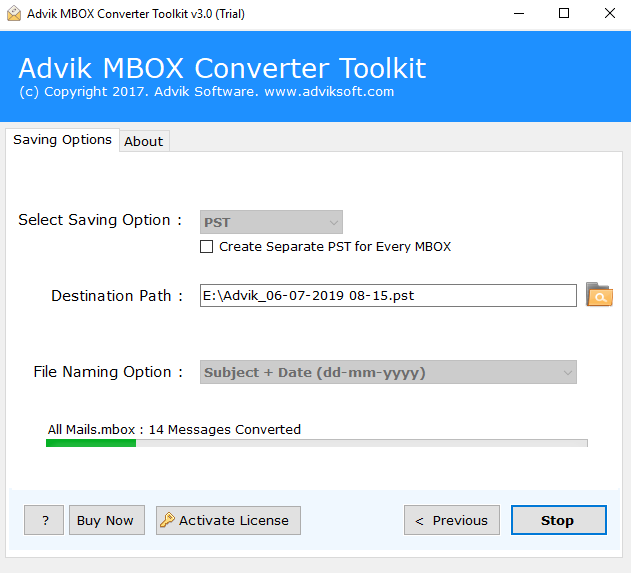 Now launch Microsoft Outlook 2019 in your system. Go to the menu and click "Import/Export". This menu will allow you to import the PST file into the Outlook application.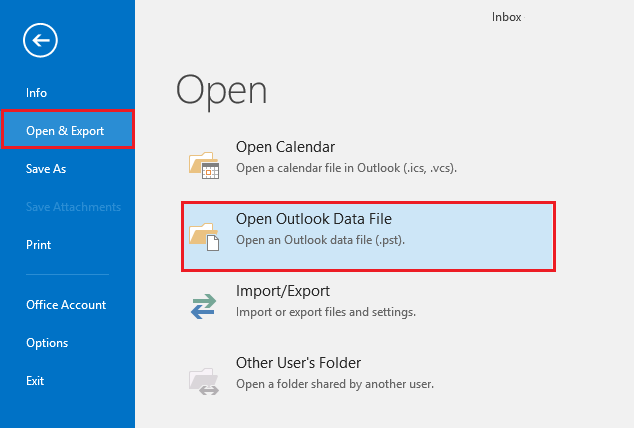 This is how you can easily migrate Thunderbird to Outlook 2019 Account.
Why Choose Advik MBOX Converter Tool?
There are many reasons to use Advik MBOX Converter. This tool has some advanced features which make it stand out from the crowd. Here are a few features of this tool.
Simplest User Interface: This software offers the simplest user interface for Thunderbird to Outlook transfer. You don't need to be a technical expert to operate this software.
Most Accurate Conversion: The tool provides the most accurate Thunderbird to Outlook Migrator along with its attachment files. The layout of the emails also remains intact during the process of conversion.
Supports Multiple File Formats: Apart from Thunderbird MBOX to Outlook import you can easily convert MBOX file into MSG, EML, EMLX, etc file format at no extra cost.
Option to Select desired mailbox folders: You can select single as well as multiple mailbox folders (such as Inbox, Outbox, Draft, Sent Mails, and other folders) to migrate emails from Thunderbird to Outlook 2019 Software.
Safe and Secure: This software provides the safest and secure email conversion. You can easily convert MBOX file to PST format without having an internet connection.
Free Demo: If you are still wondering whether this application is worthy or not, you can download and examine the efficiency of this tool for free. Hit the download button below.

Final Words:
If you are wondering "how to transfer emails from thunderbird to outlook". I would like to suggest the above solution as first priority. This is the most safest and quickest way for Thunderbird to Outlook migration. I found this solution as the simplest way to Export emails from Thunderbird to Outlook 2019.
Problems and Solutions
Is the above solution workable with Thunderbird 91.0 version?
Using the solution is compatible with 91.0 version and older versions as well. You can easily export Thunderbird mailbox to Outlook 2019/2016/2013 and all previous versions.
What is the size limit to transfer .mbox file?
There is no limit involded. You can export large size mailbox file with ease.
Can I run Thunderbird to Outlook Import Tool in Windows 11?
Yes, you can run this software in Windows 11.