How to Import Gmail to GMX account with complete mailbox?
At the end of this article, you'll get your following queries solved such as how to import emails from Gmail to GMX, easy Gmail to GMX migration, import Gmail MBOX to GMX, migrate Gmail to Mail.com, import Gmail to GMX in the perfect way, etc.
Gmail, as well as GMX, are both excellent email service providers. However, Gmail is much popular as compared to GMX. As GMX or Mail.com is widely used in Germany, over 70% users of GMX are from Germany. Whereas others are working on Gmail itself. So for helping out those users we had come up with a great email migration solution. But first, let's discuss the reasons why you should migrate from Gmail to GMX or Mail.com.
There are many reasons to migrate from Gmail to GMX to Mail.com some of them are as follows;
You get unlimited inbox storage.
Great desktop interface for sending and receiving email
Free mobile apps for access on the go
Supports large file attachments (up to 50 MB)
Flexible filters can do things like sort incoming email into custom folders or forward messages automatically
The web interface for Mail.com and GMX Mail features drag and drop and rich-text formatting
Vacation auto-reply is supported so that you can send out emails when you're away
The web interface for Mail.com and GMX Mail features drag and drop and rich-text formatting
All email is scanned for viruses, and a learning spam filter keeps both Mail.com and GMX Mail inbox clean from malware
In addition to an address book, these email providers also include a calendar and online storage (to which you can save attached files)
Follow the steps below in order to import emails from Gmail to GMX
Step 1. Launch Advik Gmail Backup Software and enter your Gmail login Credentials.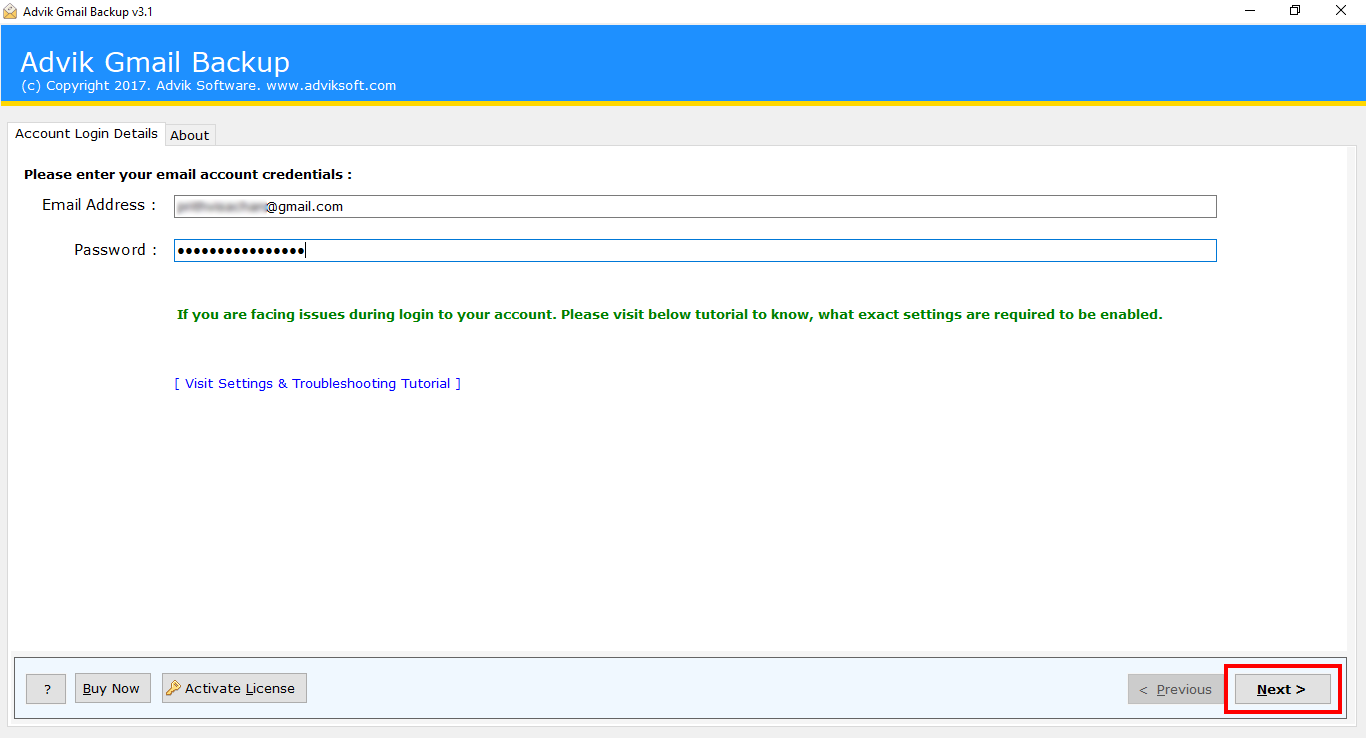 Step 2. Select folders that you want to migrate to the GMX account.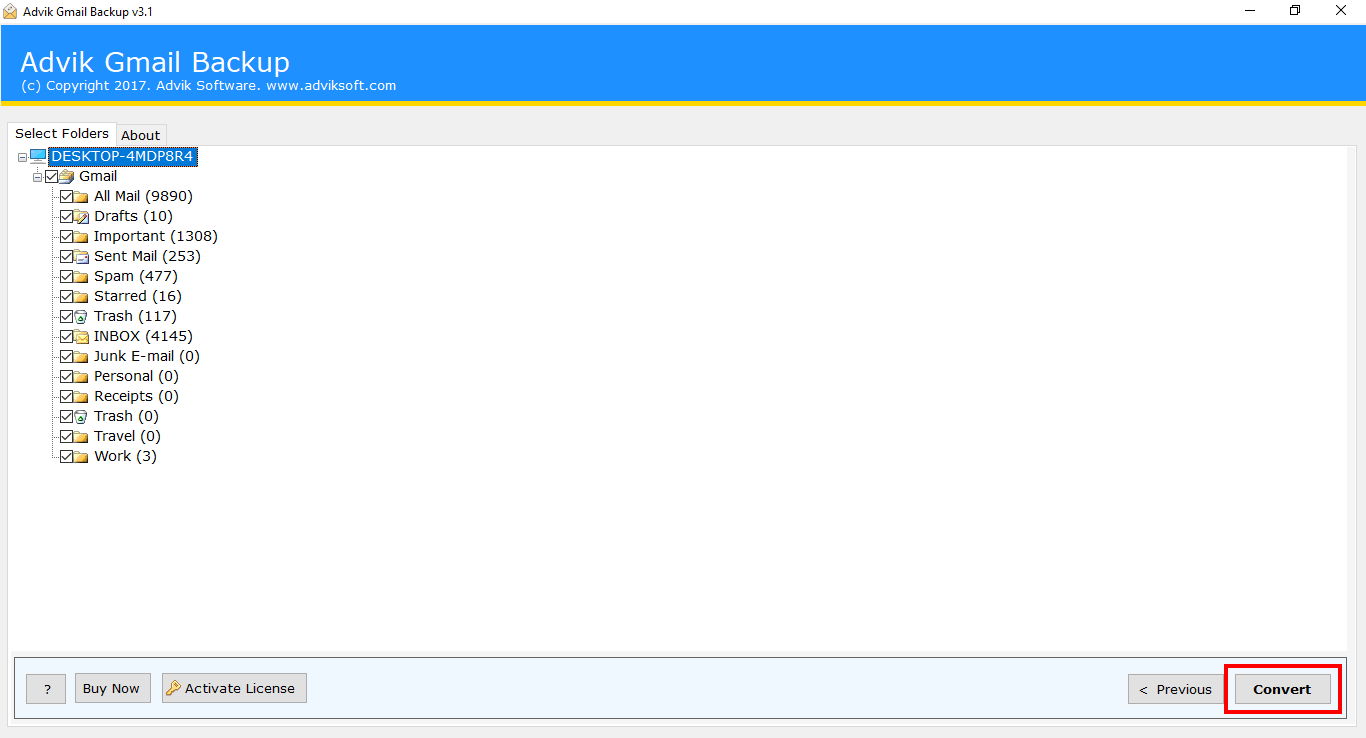 Step 3. Select IMAP from saving options.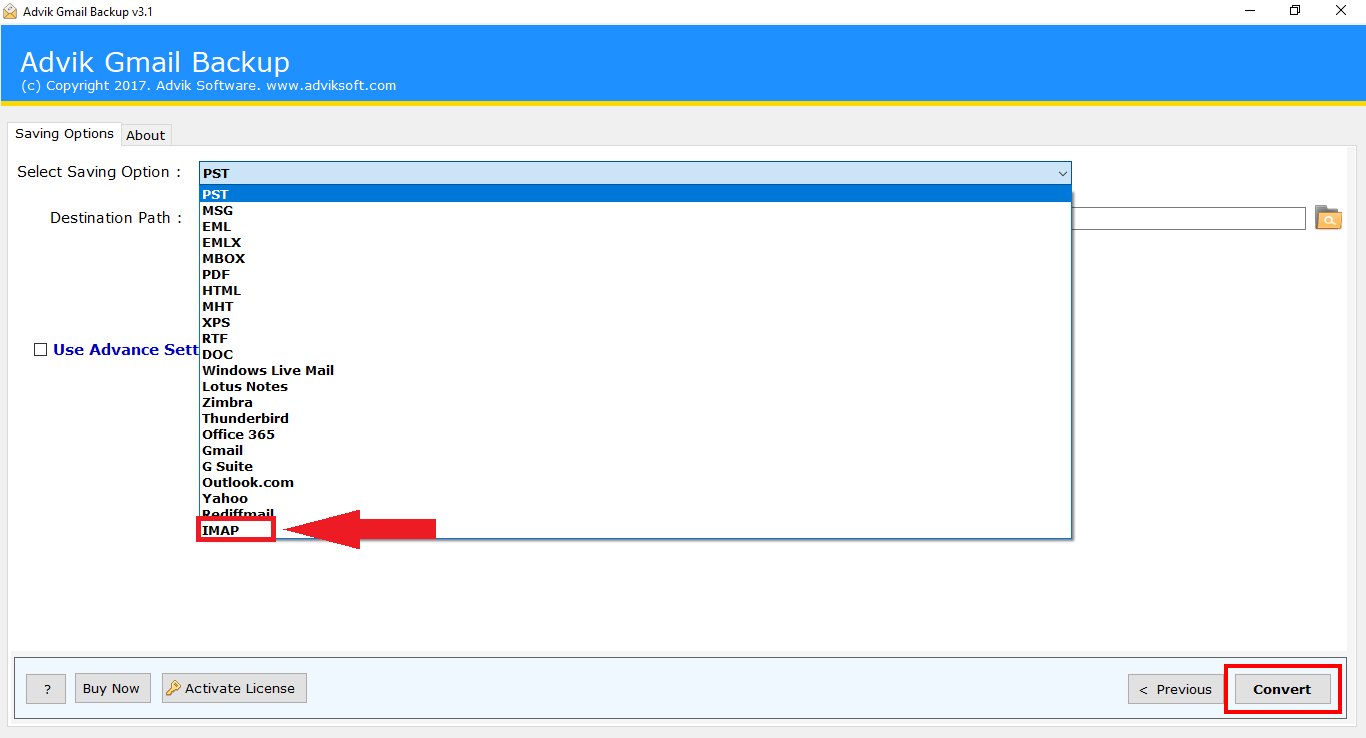 Step 4. Fill your GMX login credentials and other details should be filled as shown below;
IMAP HOST: imap.gmx.com
PORT: 993
Now click "Convert" button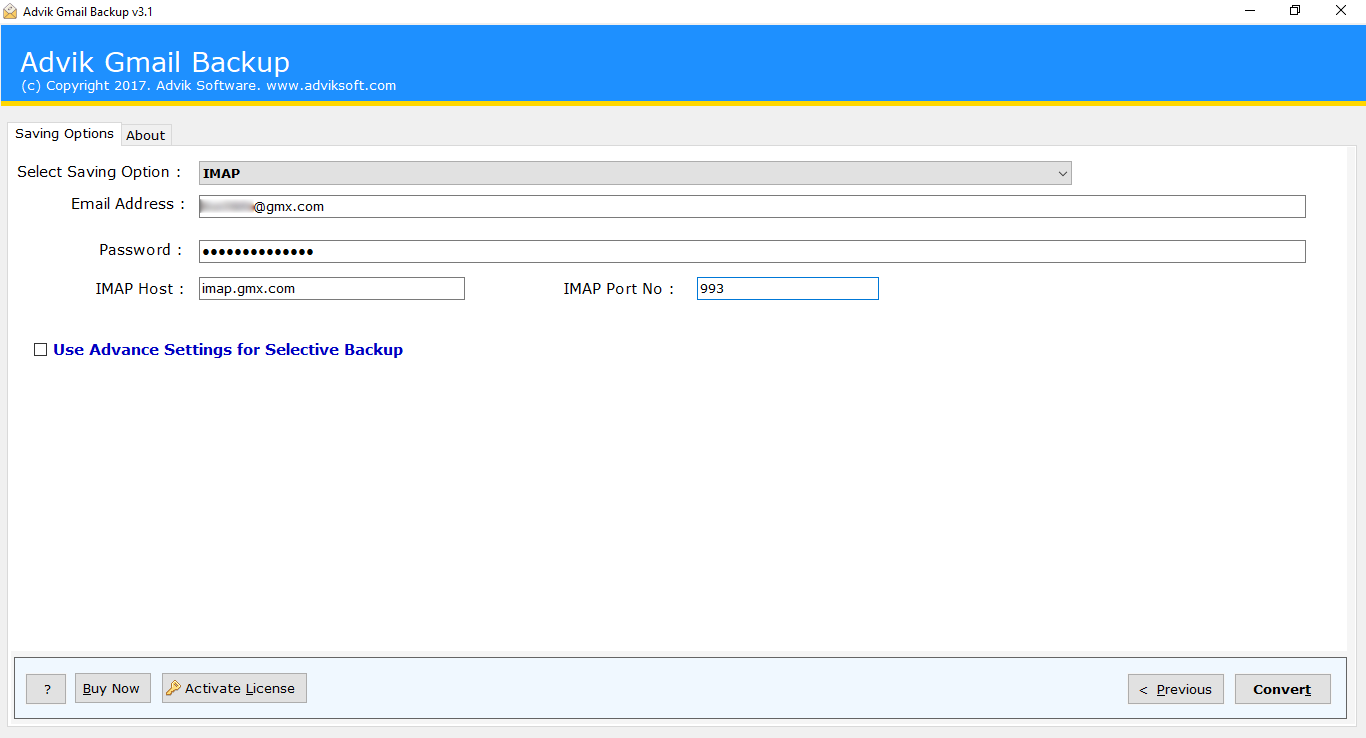 That's it! Advik Gmail Backup Tool will soon import your Gmail messages to GMX account in no time.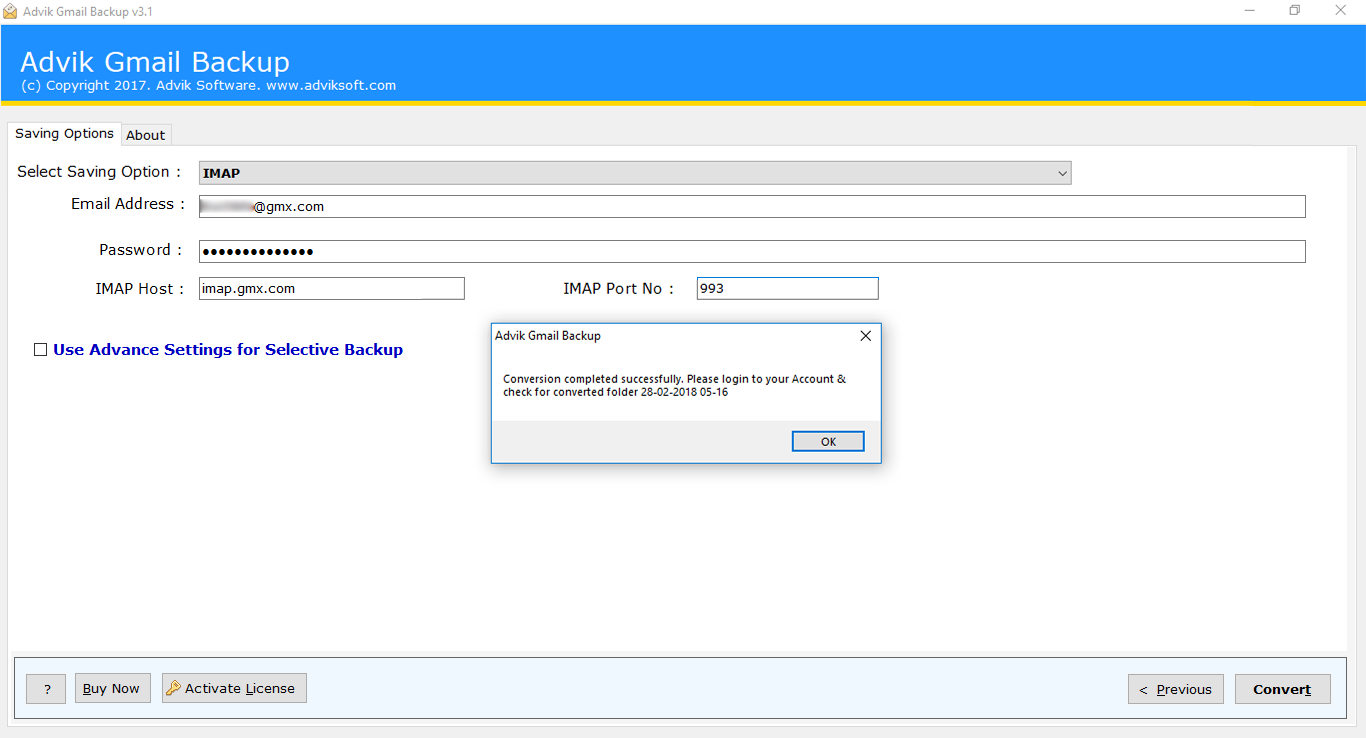 Optional: Apple Email Filters if required for selective email migration.
Download the FREE tool and explorer this magical application. This tool is loaded with plenty of useful features that help you in every way for data backup or migration.