Office 365 Export Tool – Free Way to Export Office 365 Emails
Looking for Office 365 Export tool or application? If Yes, then you had landed on the very right place. In this tutorial, I will be sharing with you the tech way to export Office 365 emails into various useful file formats. Stick to this article till the end to learn and find out the right way to use Office 365 export tool to convert O365 emails.
Office 365 is a set of business applications that have been introduced way back by Microsoft. The services such as Email, One Drive, MS Office, Sharepoint, etc are enabled over the internet. The primary advantage of Office 365 is that you can work from anywhere as long as you have internet connectivity.
Free Tutorial to Export Office 365 Emails
Email is the most important part of Office 365 suite. No matter if you are using for Personal or for Business activities. Thus, creating Office 365 backup is necessary.
Steps to export Office 365 Emails are as follows;
Sign in to your Office 365 Online Account.
Click the gear icon and click View Outlook Settings.
Click General and select Privacy and Data option.
Now click Export mailbox to start email conversion process.
Within 1-2 days, you will receive a link to download mailboxes to your email account. That's it!
For a better experience with instant solutions, check out the below utility.
Professional Office 365 Export Tool is here!
Download Advik Office 365 Export tool for free and install it in your Windows PC. This wizard will export Office 365 to PST, PDF, EML, MSG, MBOX, TGZ, XPS, CSV, and to various useful formats.
Also Read: Office 365 Email Migration Tool
Steps to Export Office 365 Mailbox Folders to Local Drive;
Step 1. Run Advik Office 365 Export Tool and Sign in using O365 credentials.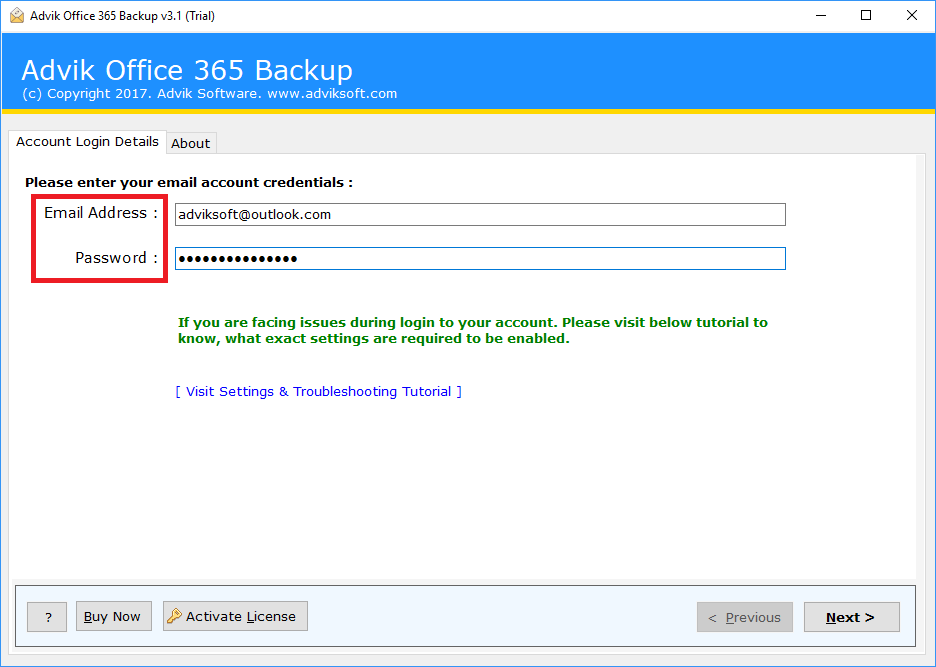 Step 2. Select mailbox folders to export from the account.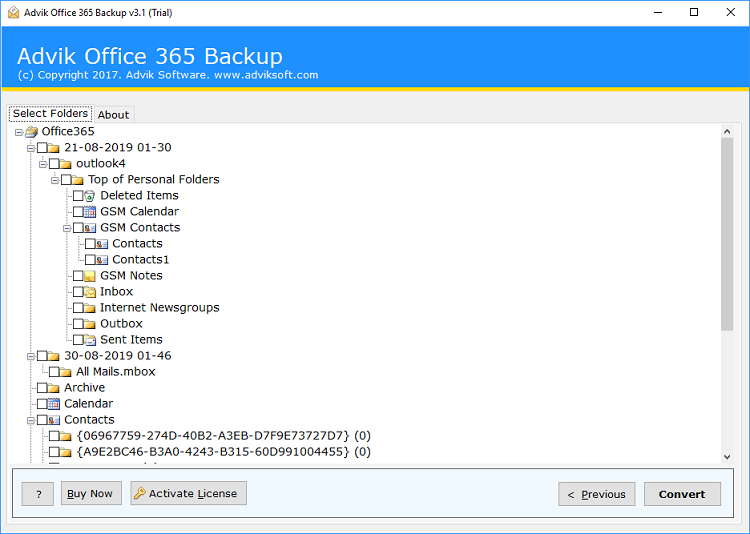 Step 3. Choose the export file saving option as per your requirement.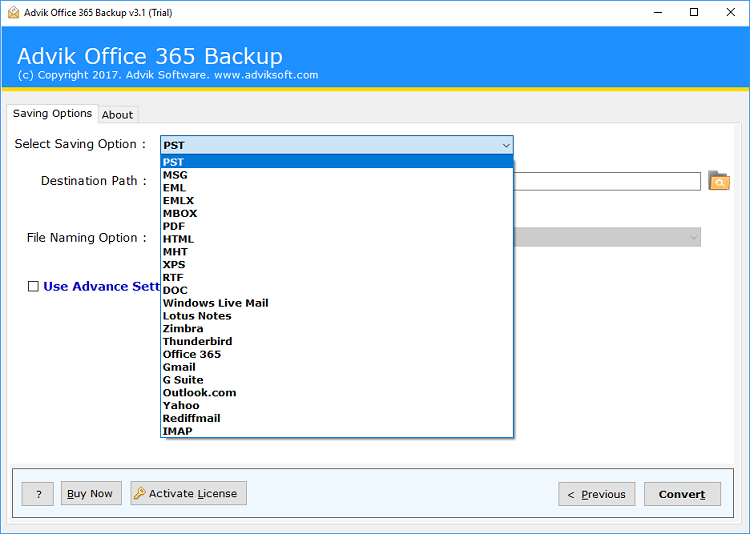 Step 4. Apply filters if required and hit the Convert button.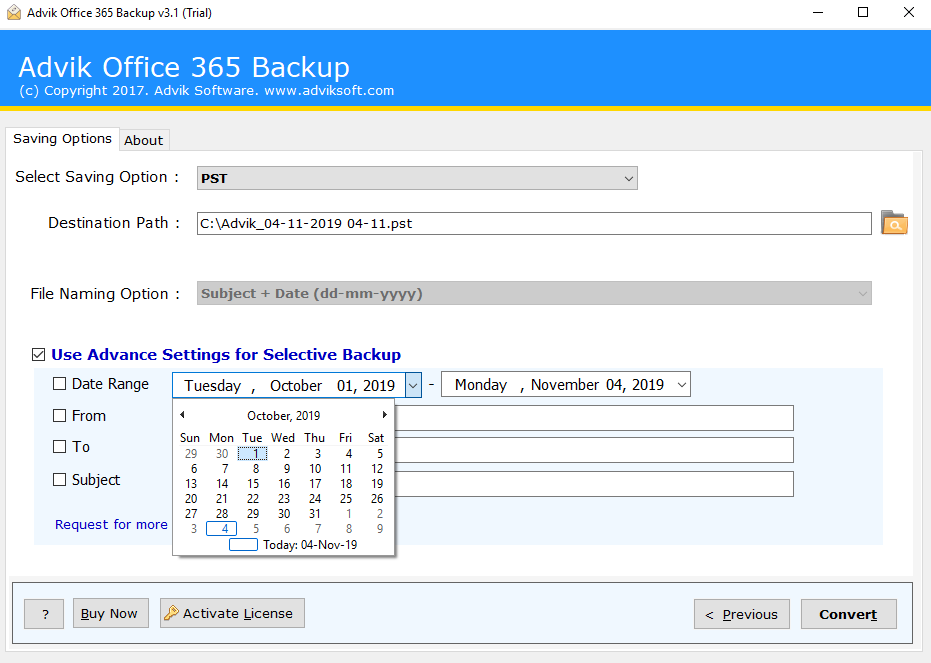 Done! Office 365 export software wizard will copy mails and save them to your local system. This is how you can export Office 365 emails to a local drive instantly.
Download free tool and give it a try.
Conclusion
Now you have two ways by which you can export emails from Office 365 to local drive. Either use FREE tutorial for only PST as saving option or choose Advik Office 365 Export Tool for multiple saving options. As per the expert's suggestion using an automation solution is a better option. As you can save valuable time and get the solution within a short frame of time. Plus, you will get 24/7 support for any type of assistance.