What to Do When Office 365 Mailbox is Full?
Have you ever opened your Office 365 email account and been shocked and thought "why can't I receive emails?" or where did I go wrong having these unusual emails in my mailbox?"
A mailbox full issue occurs when the prescribed size limit in your Office 365 account reaches its maximum storage limit. To fix this problem, you need to delete or remove some unusual emails from your Office 365 account. In this article, we are going to guide you through the best ways to reduce Office 365 mailbox size so that you can easily access your Office 365 email account.
Pro Tip: Download Advik Office 365 Backup Tool to free up space on your Office 365 account with a backup process. Once you have downloaded all your important Office 365 emails locally, it will be easy for you to delete irrelevant emails that are no longer important to you. The best thing about this program is that you can backup unlimited office 365 emails in more than 30 different file formats such as PST, EML, PDF, MBOX, MSG, HTML, DOC and many more other file formats. Try this tool now to easily fix your "Office 365 is running out of space" issue.
We took a user query to understand this problem in a simpler way;
Hello, I am an office 365 email account user and have over 69 GB of emails. I went out and bought Archiving because according to Microsoft documentation the maximum mailbox size of Office 365 is 50 GB and you can't expand it.
Office 365 has so far archived 20 GB of emails, but since the archiving process is so long and slow, my Office 365 inbox is almost full and I need to find a quick solution to free up some space. 'space.
Is there an easy way to expand my Office 365 mailbox?
Now you can understand how important it is for users to backup Office 365 email account. So it is important to manage your Office 365 account storage. Here we will discuss some ways that can help you manage your Office 365 storage with just as much ease.
Solutions to Resolve "Office 365 Mailbox is Full" Issue
Method 1. Delete Unimportant Emails, Files, and Attachments
Deleting useless emails and attachments is the simplest way to free up space in Office account. The best way to free up space, delete those emails which are no more important to you. Before deleting your emails, make sure to make a backup of them.
To browse the old emails and eliminate unnecessary files one by one, open One Drive on your computer.
Method 2. Migrate from One Office 365 Account to Another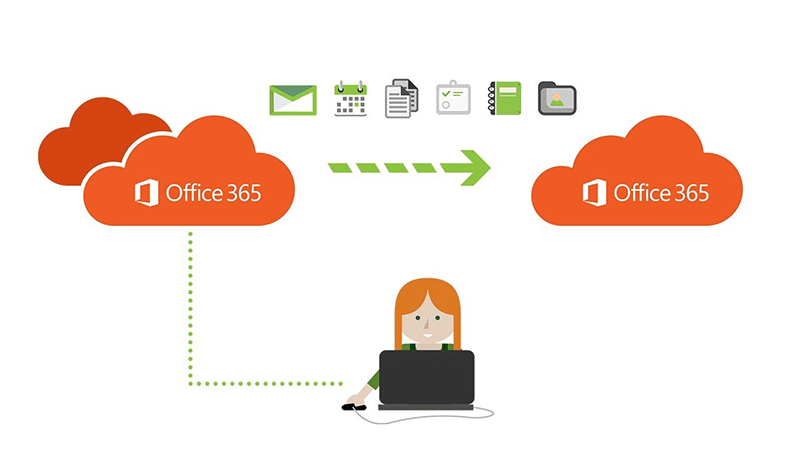 You can transfer your Office 365 email messages to another account for free if they are all crucial and you don't want to lose any of them. This will serve as your backup account, where you can distribute the data as necessary.
Method 3. Using Advik Office 365 Backup Tool to Archive Office 365 Emails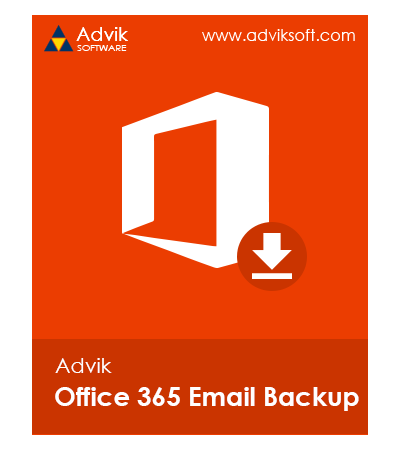 Users can use the Advik Office 365 Backup Tool to free up some space in the Office 365 storage. It is a platform for data retrieval that exports every piece of information and stores it in a multiple file formats. The user may use this file at a later time if needed.

This backup tool helps users to save emails from the entire Office 365 mailbox account. This all-in-one Office 365 Backup Tool has the advanced features to download Office 365 local storage to Gmail, Outlook.com, Yahoo Mail, Exchange Server, Rediffmail, IMAP Server etc.
Method 4.Upgrade your Subscription Plan
This simple procedure entails extra expenses. When you require more, add storage. For a little monthly price, you can upgrade your subscription to greater cloud storage. You can even obtain storage of up to 2 TB. You can purchase a more expensive Microsoft Office 365 subscription that offers increased Office 365 mailbox limitations. But, storage plans are only available for Microsoft Office 365 subscribers. You need to become a subscriber of Microsoft 365 to avail the benefits of storage expansion.
Method 5. Edit Quota Limits
Users can modify the warning limit, send limit, and send/receive limit as well as mailbox limits. These values, however, cannot go over the upper bound of the active Office 365 subscription plan. The warning quota, send quota, and send/receive quota are all set by default to 98%, 99%, and 100% of the maximum mailbox size for Office 365, respectively. Office 365 users can modify the mailbox size restrictions for users.
Method 6. Enable Archiving
Mailbox archive gives you the option to enable 50 GB or 100 GB of extra cloud storage capacity for emails, allowing you to save older emails rather than deleting them. One user can store up to 1.5 TB of archives with the top subscription tiers. In this instance, an additional 100 GB of Office 365 online archive storage is made available when the initial 100 GB of archive storage is consumed. This function is referred to as auto-expanding. The mailbox archive can only be used by the user to store their own emails.
Final Words
If you are experiencing the Office 365 is out of space issue, there are few things that you can try to resolve this problem. First, make sure that you have deleted irrelevant emails from your account. But, the best method that will only work in this matter is to use Advik Office 365 Backup Tool to download entire Office 365 mailbox in a single file to avoid any uncertainities in future. In this way, you create a copy of your Office 365 mailbox on your computer.