How to Transfer Emails from Comcast to Gmail Account?
If you want to transfer emails from Comcast to Gmail account then you had landed on the right page. In this article, I will show you the step by step guide to import Comcast email to Gmail. This article is even for newbies. Anyone with a basic knowledge of computer can be able to migrate emails from Comcast to G Suite or Gmail account easily.
Before starting Let's take a quick look at the benefits of the Gmail account over the Comcast account.
Large Storage: Gmail comes with large storage of 15 GB per user, which you can extend up to 1 TB. Gmail allows you to send and receive email attachments of up to 25 MB
Send Large Attachment Files: You can send large files directly through Gmail using Google Drive. You can attach the link of Google drive directly through the Gmail account.
Security of Data: Google is well known for its strict security. Gmail has an inbuilt antivirus that scans all your emails for vulnerabilities.
And many more…
In order to import Comcast email to Gmail account, you need to download and install Advik Email backup Wizard. This software has the simplest Graphical user interface and allows users to import Comcast email to Gmail in an easy manner. You need to download this software and then follow the steps given below;
Steps to Transfer Emails from Comcast to Gmail are as follows;
Step 1. Run the tool and choose Comcast as Email Source.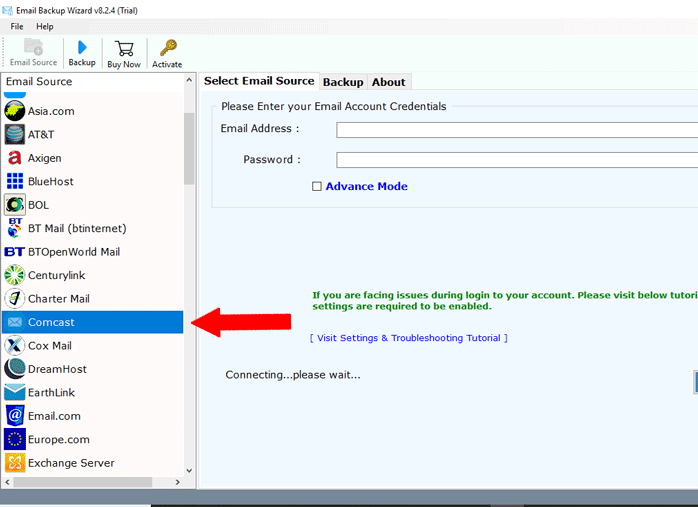 Step 2. Enter your Comcast Webmail login credentials.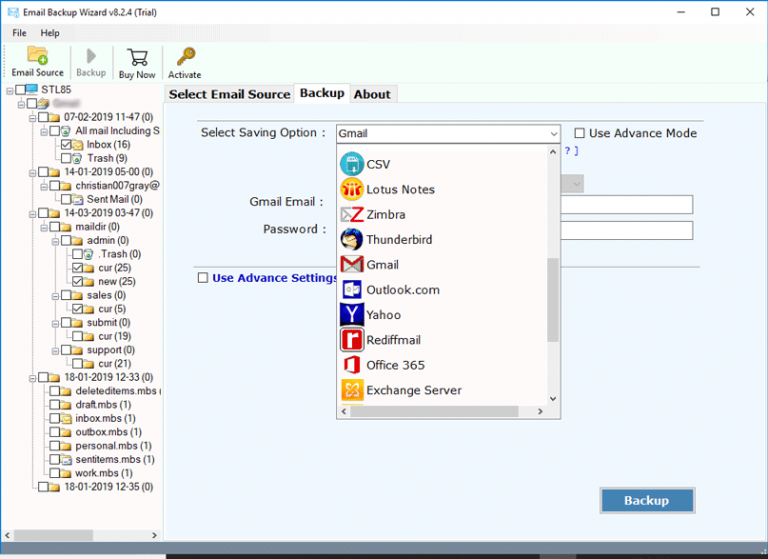 Step 3. Select mailbox folders that you want to transfer.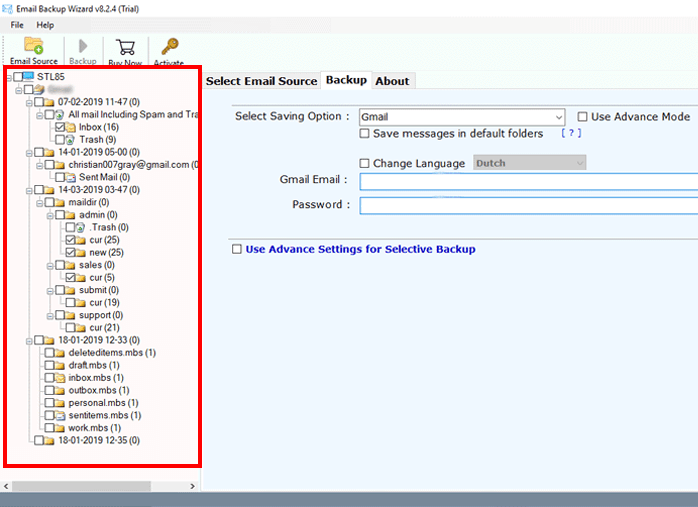 Step 4. Choose Gmail as a saving option from the list.
Step 5. Enter your Gmail login credentials and click Backup.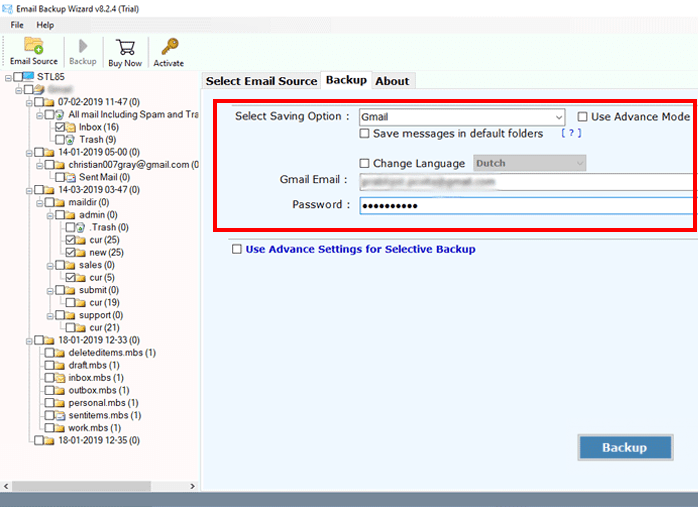 Step 6. Now analyze the live email migration process.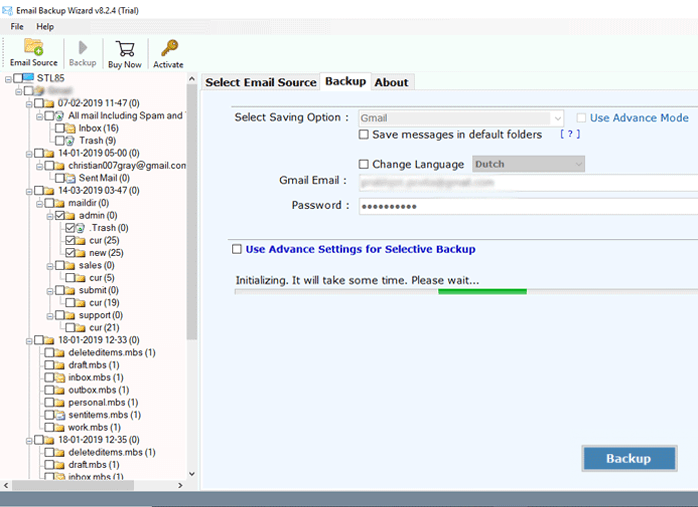 Once the transfer process of emails from Comcast to Gmail account is completed, you can access Comcast emails in your Gmail account.
---
There are many reasons to choose for Advik Comcast to Gmail Migration tool. Some of them are as follows;
Maintain Folder Structure; Advik Comcast to Gmail Migration tool is designed to maintain the folder and sub-folder structure of emails. This makes users to easily navigate emails after the process of migration.
Preserve Key Elements; All the key elements of emails remain the same. These key elements include "to", "from", "Cc", "Bcc", "Header info", "Footer info", "Unicode text", "Embed images", "Attachment files", etc.
Unlimited Migration; Using this software user can migrate an unlimited number of emails for an unlimited number of times. There is no limit imposed on the user as long as you are using the licensed version of this tool.
Supports more than 75+ email services; Users can migrate almost all Cloud-based email services using this tool. This software supports more than 75 email services such as Gmail, Yahoo Mail, Office 365, Zoho mail, Comcast Mail, etc.
Multiple Output Formats; You can save Comcast emails as well as other cloud-based emails into multiple output formats such as PST, MSG, EML, DOC, TEXT, etc. Apart from this, you can use this tool to migrate emails from one cloud-based email service to another cloud-based email service easily.
Free Demo Download; Download the free version of this tool to check the efficiency and working of Comcast to Gmail Migration tool. Hit the button below to download for free.

Dedicated Customer Support; In Case you stuck somewhere while using this tool you can contact our customer support for further assistance.

You can also solve some of the queries given below using this method.
"How do I Transfer my Comcast emails to Gmail Account?"
"Suggest me the easiest way to import Comcast email to Gmail Account?"
"How can I Forward Comcast email to Gmail account?"
"Where can I get the best Comcast to Gmail Migration Tool?"
"How to change email folder from Comcast to Gmail"