How to Export G Suite to PST File – 2 Best Approach
Do you want to download mailbox data from G Suite to PST format? If yes, then you had landed on the right page. At the end of this article, you will be able to export emails from G Suite to PST format in an easy manner. Read this article to get the best method to export G Suite emails into PST format.
In this article, we provide two different methods to export G Suite to PST Format. The first method is the manual method that requires Outlook installation on your system, and the other one is the professional approach to export G Suite to PST. You can choose any method that suits your needs. Using below solution, you can export Gmail to PST as well. The tutorial is compatible for both platforms.
---
Method 1. How to Export G Suite to PST File With Outlook?
Step 1. Run MS Outlook in your System.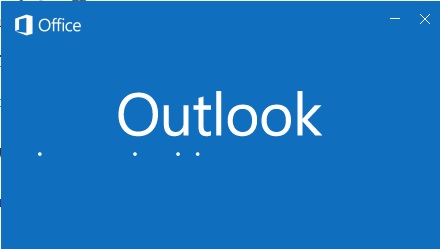 Step 2. Configure your G Suite account in Outlook Application.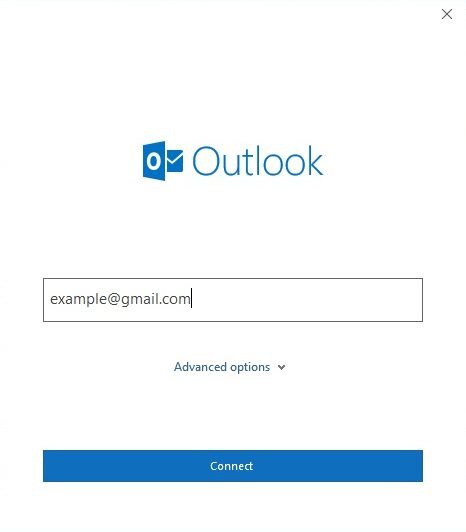 Step 3. After setting up G Suite account in MS Outlook. It will take several hours to synchronize the mailbox depending on the Size of your mailbox.
Step 4. When your data download was completed, click on File > "Open & Export" and then select "Import/Export".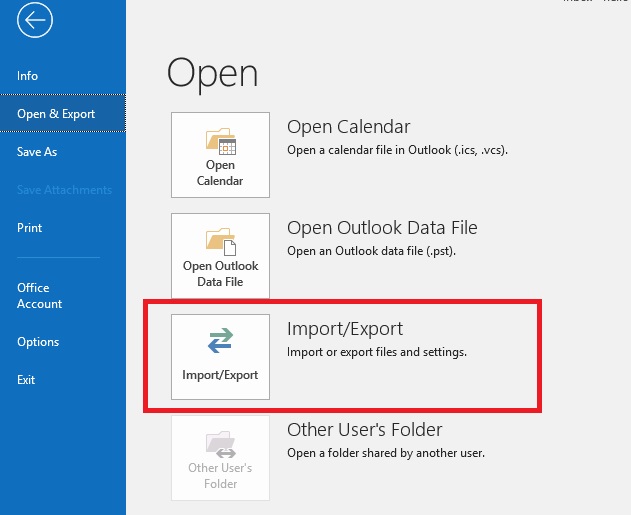 Step 5. From "Import and Export Wizard" box select "Export to a file" and click Next.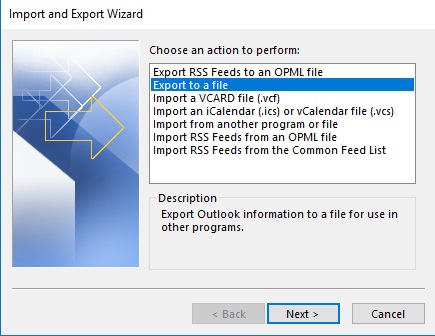 Step 6. Select "Outlook Data File (.pst)" and click next.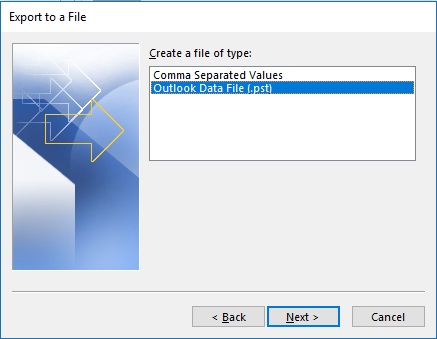 Step 7. Select the account or mailbox folder which you want to export into PST format.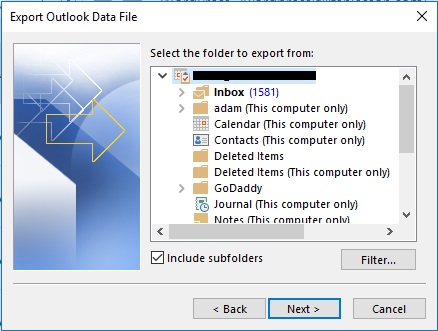 Step 8. Select the desired output folder and click on a Finish button.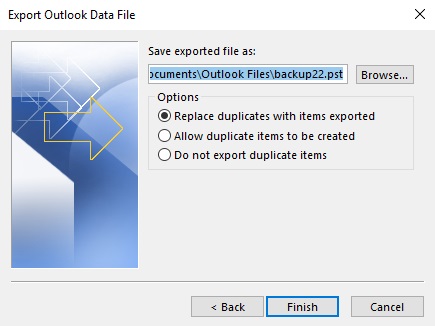 Wait for a program to complete the process of export. After completion, you will find your PST file in the location that you selected.
Attention Note:
This method allows users to download the backup of G Suite INBOX emails only. You can not Export Sent Mails, Outbox, Important Folders, and other folders created by users using this method. Opt for the second method i.e. professional approach of exporting G Suite emails in PST without configuration.
Method 2. Quick Way to Export G Suite Email to PST File Without Outlook
Download and install the Advik Gmail Backup Tool on your Windows machine. This software is designed to convert G Suite mailbox to PST file format. However, you can save Google Workspace to PST, MBOX, EML, MSG, DOC, HTML, XPS, PDF, and many other popular file formats.
Don't worry! The software will maintain folder and subfolder hierarchy along with email attributes, Hence, your data will remain in its original structure without losing any single bit of information.
Click on the below button to download this software for free.
Please Note: Create App Password in G Suite to Sign in to Advik Software.
Follow the Below Steps to Export Emails from G Suite to PST File;
Step 1. Run Advik Gmail Backup Tool in your Windows machine. Here enter your G Suite App Password to Sign in.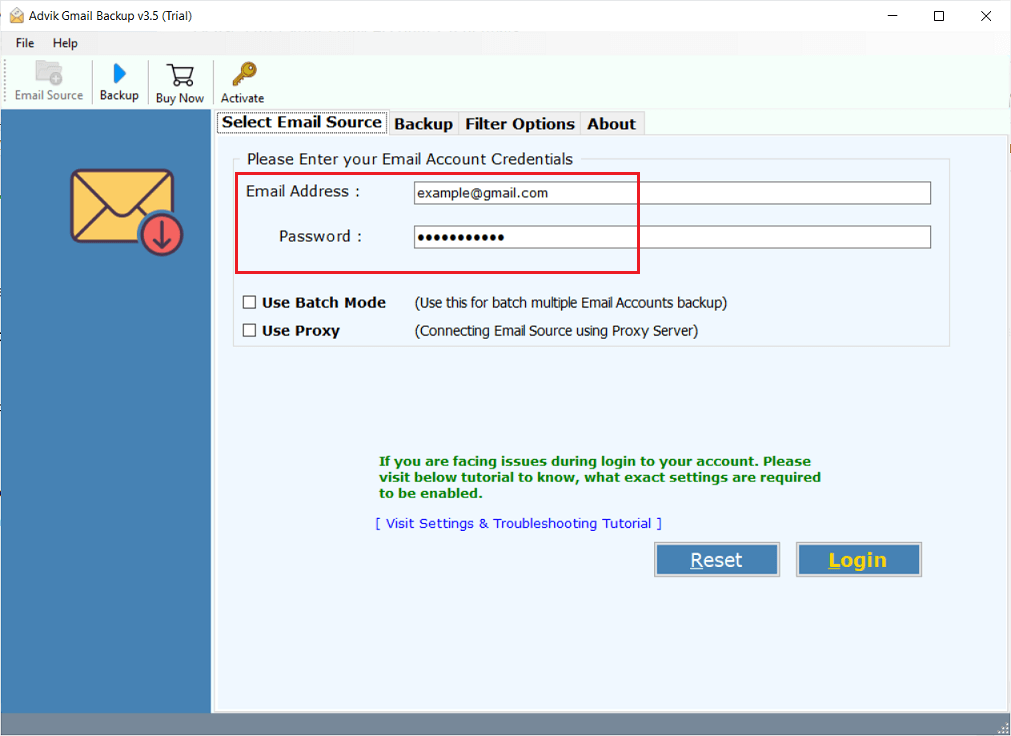 Step 2. After signing in, select the mailbox folders to export and save in .pst file.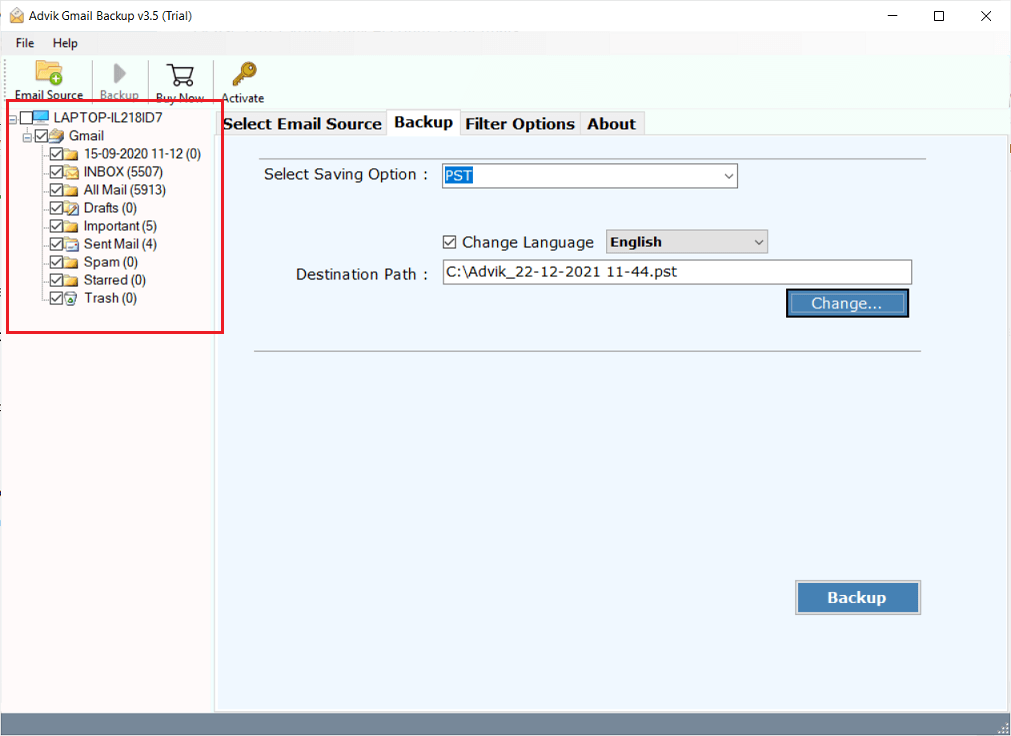 Step 3. Choose PST from Saving Option menu as shown below.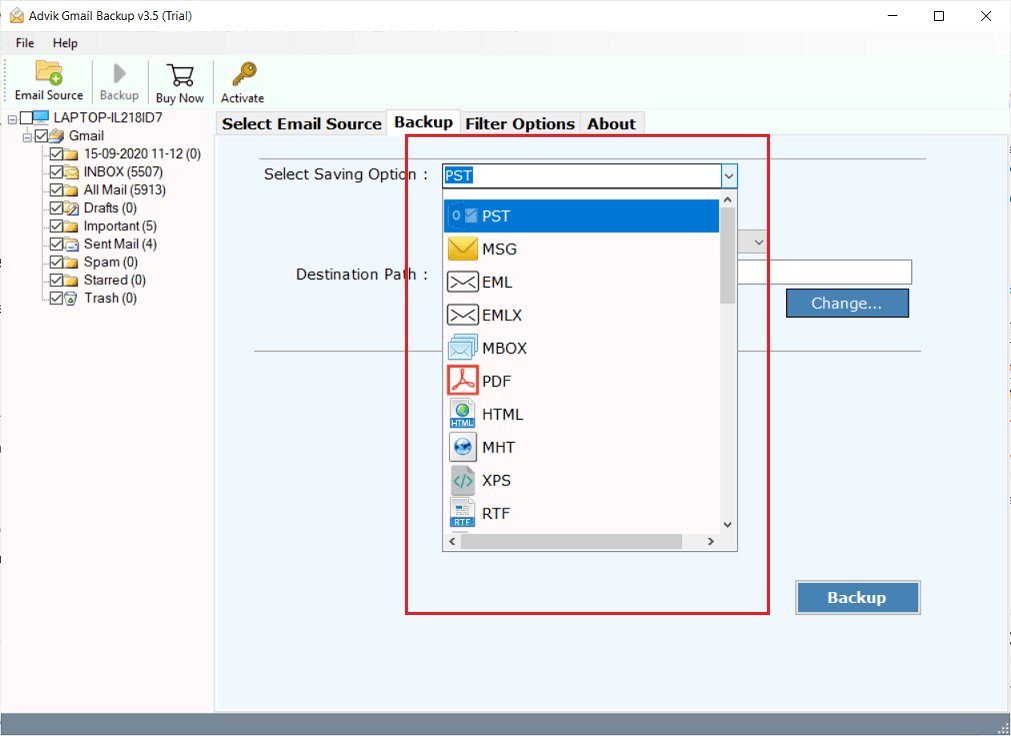 Step 4. (Optional) In the Filter Option, you can apply specific email filters to include and exclude specific emails in Outlook PST file.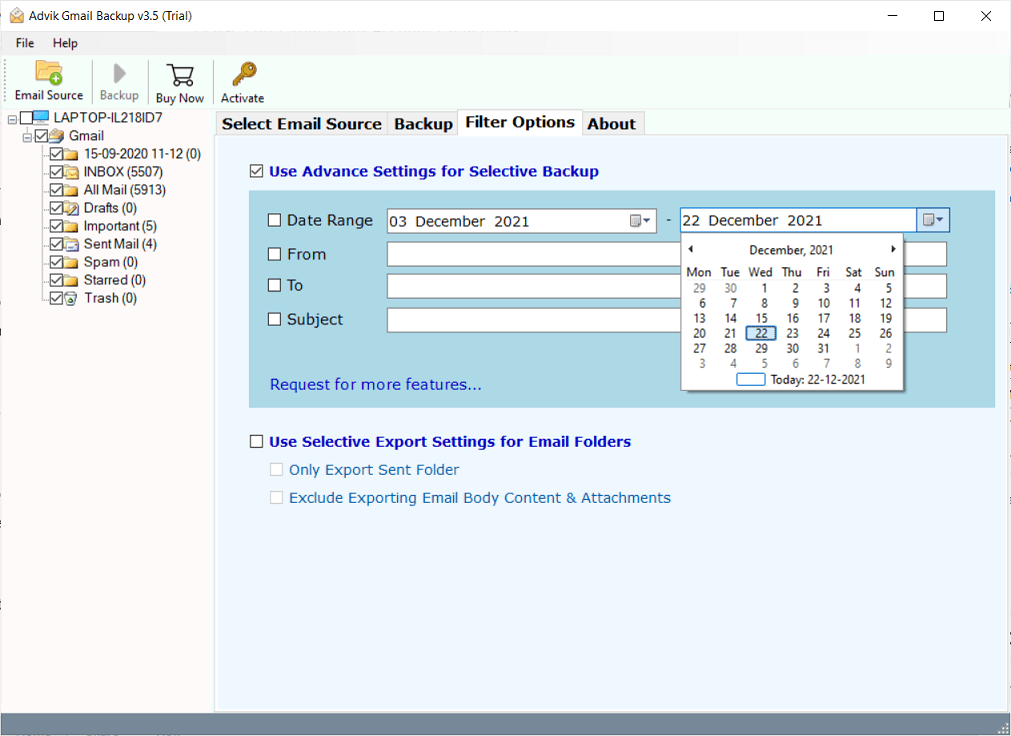 Step 5. Select or modify output target location where you want to save PST file.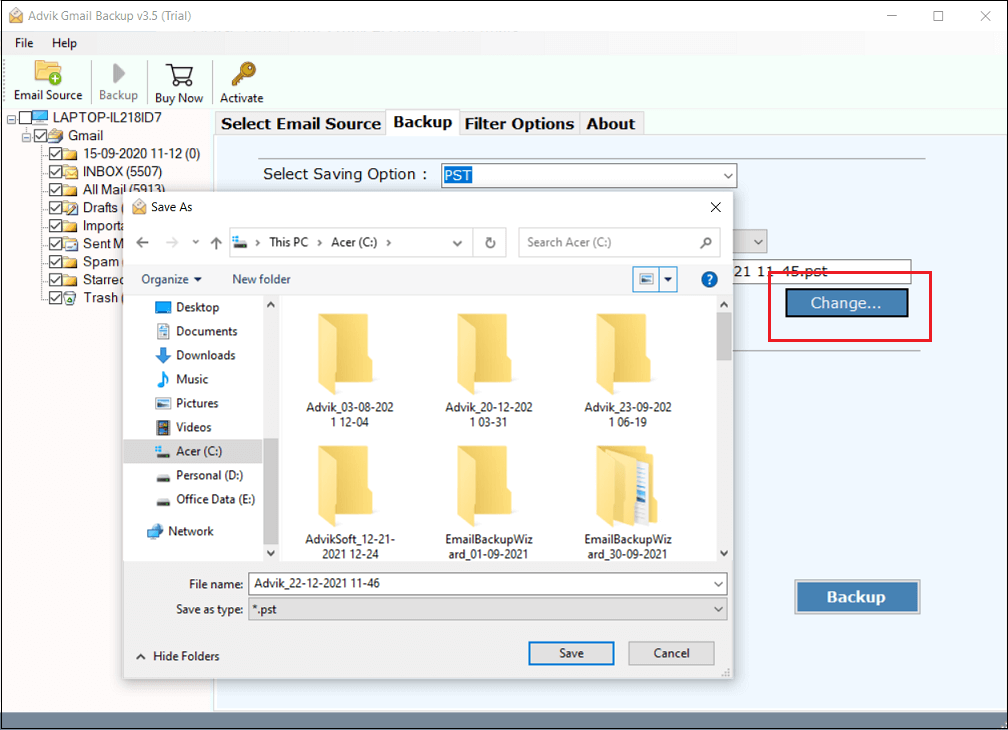 Step 6. Click Backup button to start email backup process.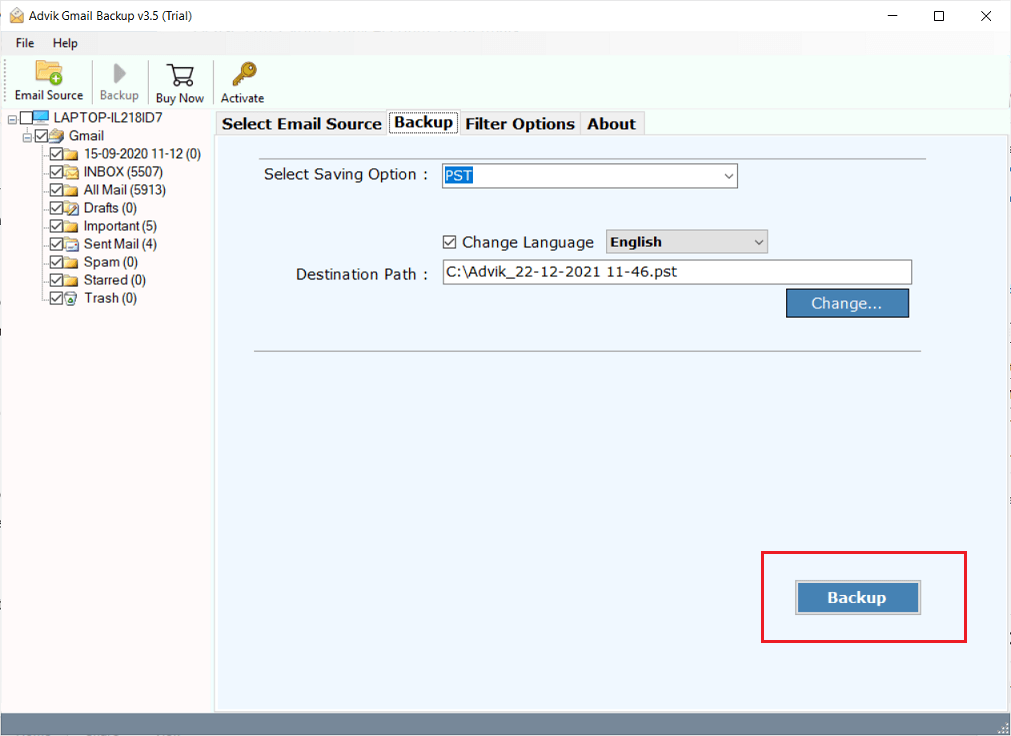 Finished! After the backup process, a new Window will pop up where Outlook PST File has been saved.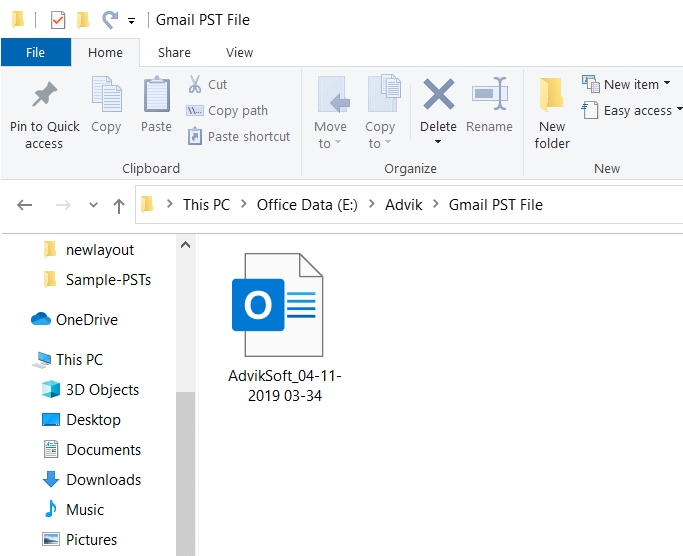 This is how you can easily export G Suite mailbox folders to PST format without having any additional configuration.
User's Scenario to Export G Suite to PST Format
"My organization Uses G Suite for a long period of time. Now I want to archive my G Suite emails in PST format. Is there any method so that I can be able to migrate G Suite mailbox data to PST format. Any suggestions would be kindly appreciated. Thanks!"
There are many similar queries like this. Many users find it difficult to archive G Suite mailbox data in PST format.
Conclusion
The second method is one of the easiest methods to migrate transfer data from G Suite to PST account directly. Using this method users can easily export G Suite emails to PST account without any limitations. You can download the free version of the tool to check its efficiency and productivity of the tool.