How to Export IMAP Emails to PST Format | Updated 2023 Tutorial
Want to make sure that you have a backup of important emails and data from the IMAP server in PST format? We will guide you through the best way to store IMAP emails locally. As many of us have important data and emails on our IMAP Server. And, it is an excellent idea to make backup IMAP emails to Outlook PST format. In this blog, we are going to discuss the solution for how to export IMAP emails to PST files using two easy and simple solutions. So, if you are searching for a query related to this we can assume that you are technical enough to know the difference between IMAP and POP Configuration.
Many users want to download all IMAP messages in Outlook PST format. This is one of the most popular searches of this month. A lot of users are requested to get an instant solution to export IMAP to PST. Don't Worry!! We will guide you through the whole process of exporting the IMAP mailbox to PST format in this post.
There are many other users like you who want to know how to copy IMAP emails to local folder; We have taken some of them to show you the frequency of this query.
Hi, I am looking for a solution to export IMAP mailbox to PST file. As I have tried many times to configure my IMAP account to Outlook but it shows me an error to communicate with my IMAP account. Does anyone know how to export IMAP emails to PST files? Please help me!!!
So, without wasting time let's start with the procedure to export IMAP to PST.
Method 1. Manual Way to Export IMAP to PST File
Here, we will explain the manual solution to save IMAP emails locally but it has some major drawbacks. So, if you want to save your time and efforts then skip this manual solution and move in with an automated solution.
Step 1. Configure IMAP Account with Outlook
To use this solution, you must have installed the Outlook application on your system.
1. Download and open the Outlook email client on your Windows OS.
2. After that, configure your IMAP account in Outlook by entering your login credentials details and tap OK after that.
3. Then, don't forget to choose the IMAP option and click on the "Done" button to finish.
4. Thereafter, proceed to renter the login credentials of your IMAP Account for confirmation.
Wait Now!! It will take a few minutes and easily connect your IMAP account with the Outlook application.
Step 2. Export IMAP Emails to Outlook PST Format
1. Restart the Outlook application on your system.
2. Then, click on the "File" option in the menu bar option.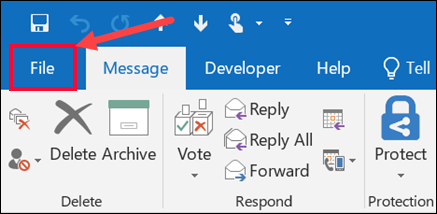 3. After that, click the "Open & Export" option and choose the "Import/Export" feature.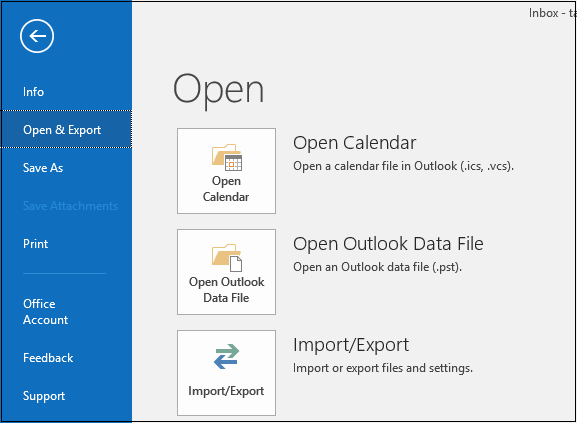 4. In Import Export Wizard, choose the "Export to a file" option from the drop-down list.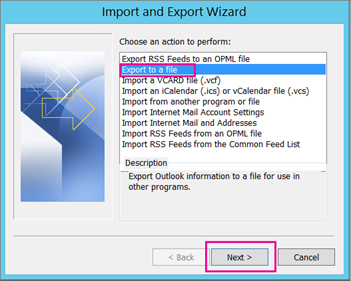 5. Thereafter choose "Outlook data file(.pst)" as an option to export IMAP emails and tap on the "Next" button.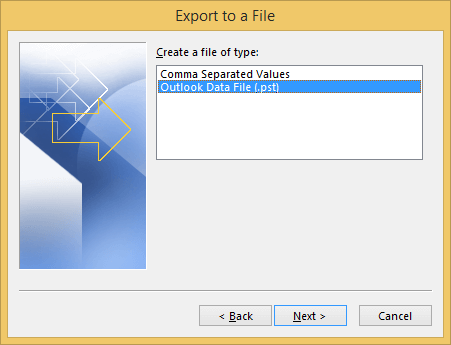 6. Now, choose the folders from your IMAP account that you wish to export into PST file format.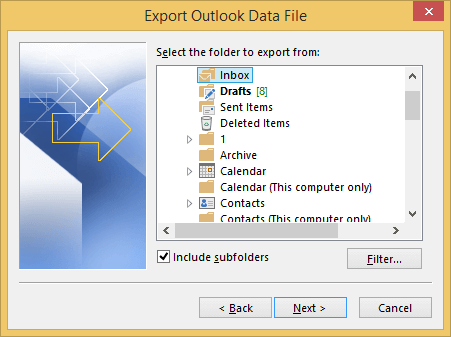 7. After that, browse a location to choose a path to save the exported PST file.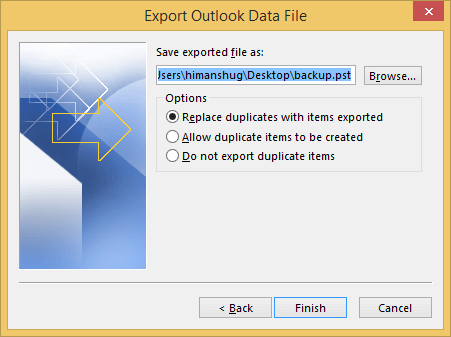 8. Finally, tap on the "Finish" button to complete the process.
Why Should you Avoid Manual Solution?
Undoubtedly, the manual method seems easy but it is also not free from any limitations. Have a look at the major drawbacks and demerits of the manual solution
Time-Consuming as it could take a lot of time to export IMAP to PST file format.
Chances of errors are also possible that may lead to huge data loss.
You may not follow the same steps with every version of Outlook.
Obligatory to install Outlook to carry out this method
There are no email filter options to choose selective IMAP emails.
Method 2. Direct and Easy Way to Convert IMAP Emails to PST File
Now, in this section, we are going to discuss the best solution recommended by IT Experts named Advik IMAP Migration Tool. This software allows users to export emails from IMAP mailbox to PST format and other file formats such as PDF, EML, MBOX, HTML, CSV, DOC, and many more. Moreover, it enables you to successfully save IMAP data to Outlook data files with attachments. This tool guarantees to maintain folder hierarchy throughout the process
The software interface is extremely easy-to-use for technical and non-technical users. One can easily download and run this tool in their operating system. With this software, you will have the access to all filters to ease the entire IMAP email backup process. Even the software can easily save IMAP emails in a bulk process within a single attempt.

Now, we will go through the working steps of this tool to export IMAP emails to Outlook PST format;
Step-by-Step Guide to export emails from IMAP to PST Format
Step 1. Download and Run this software on your Windows Machine.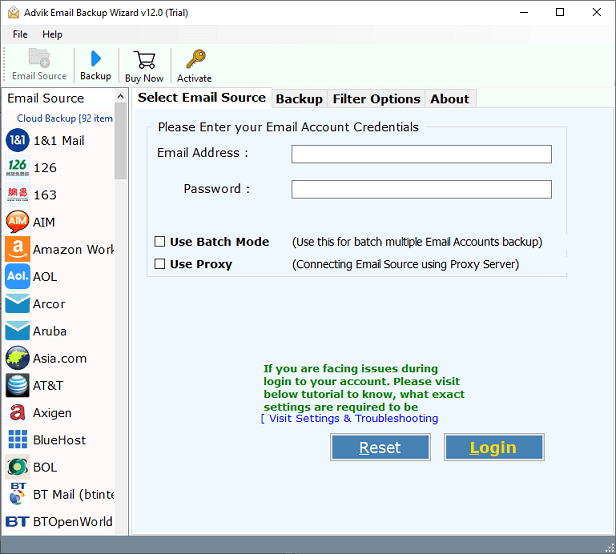 Step 2. Now, choose "IMAP" as a saving option from the list and enter the email address and password of your IMAP account. Also specify the IMAP Host, Port No. in the respective field, and press the "Login" button after that.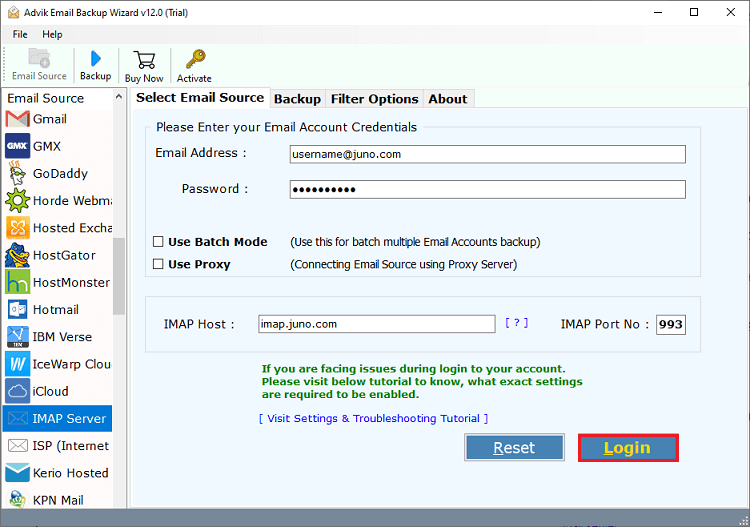 Step 3. Then, choose the required mailboxes that you want to export into PST files with attachments.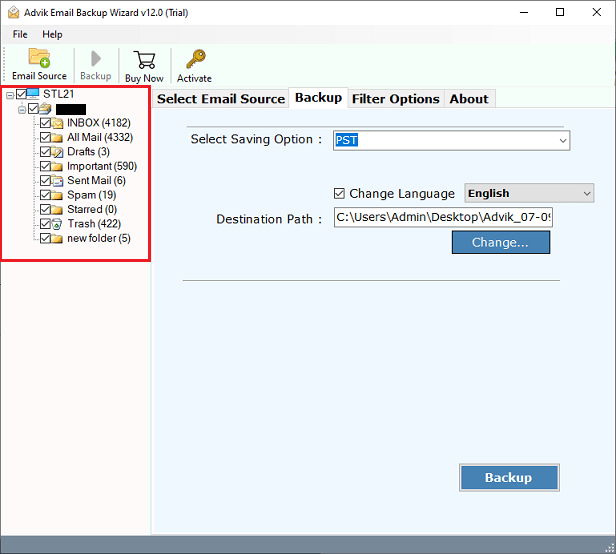 Step 4. Thereafter, choose "PST" as a saving option from the list of multiple file formats.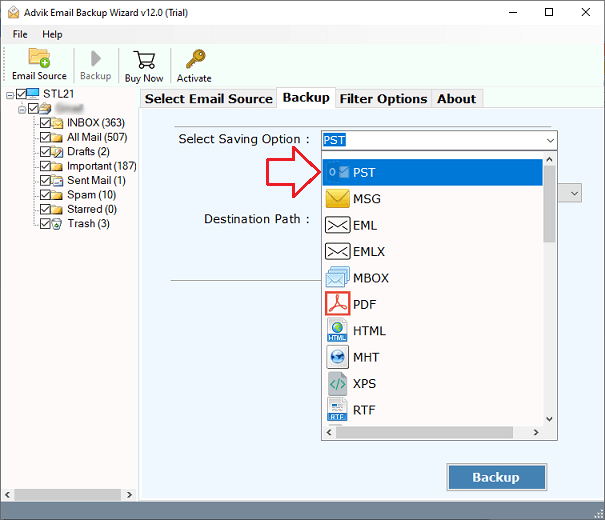 Step 5.  Also, browse a destination path to save the resultant data file on the PC.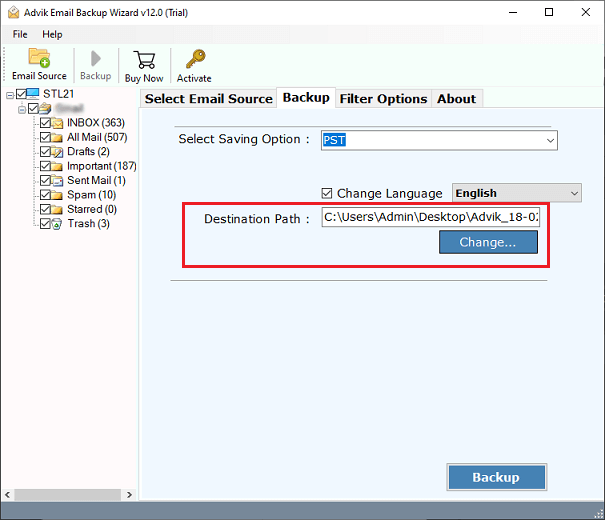 Step 6. Lastly, tap on the backup button to start exporting IMAP server emails to PST format.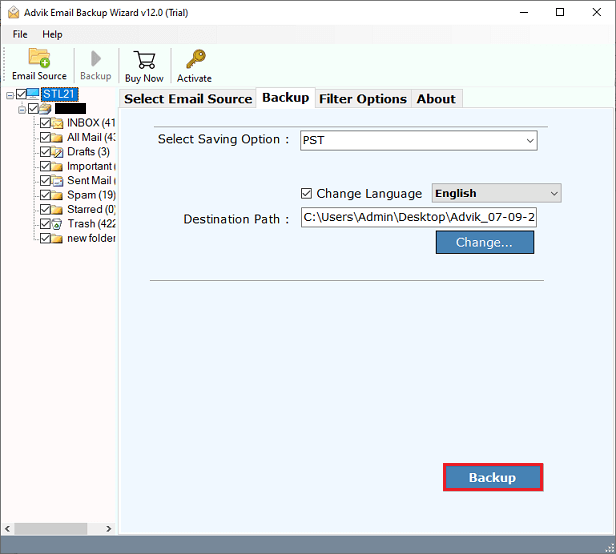 Done!! In this way, you can easily export IMAP emails to PST files.

The Closure
Now, you get the best way to export IMAP emails to PST using two simple and easy solutions. The process mentioned in this blog is an error-free solution that will give you 100% exact results. The tool comes with a self-explanatory interface that anyone can use with ease.