How to Extract Email Addresses from Office 365 to Excel Sheet?
Summary: Are you looking for a way to extract email addresses from Office 365 to Excel? If so, continue reading this article to learn how to save Office 365 email addresses to an Excel spreadsheet. To export email addresses from Office 365 to a CSV file format, we have provided two best methods after much research on the subject. As this is our first priority to offer our users the best and easiest approaches to solve their problem. Go through this blog for the complete process.
If you want an easy and simple approach at the touch of a finger you should try out Advik Email Backup Wizard. So, without further delays, let's get started extracting all email addresses from Office 365.
A Brief Introduction:
Office 365, on the other hand, stands out among the world's email service providers. Office 365 is a collection of software and communication services that come together to form a unique experience. Its goal is to make it easier for you to use Microsoft apps such as Word, Excel, and PowerPoint on a single platform. Without a doubt it is one of the best email platforms available out there. However, extracting email addresses from an Office 365 account is not an easy task.
User Query:
Now we are going to address some user queries that we have recently seen some users are looking for a solution to these kinds of issues. If your query is similar to this situation, then read this blog to the end to know the solution to this problem.
"I'm looking for a way to export all of my email addresses from my Office 365 account to an Excel Spreadsheet. As I have to convey some information to my users. But I am unable to find any solution. Is there any easy way to extract all email addresses from Office 365?"

"I work as a sales manager and have recently gotten a lot of work to selectively email to the last 6 months of our customers who have purchased our product. To accomplish this task I need to extract email addresses from my 6 month emails and I couldn't find any method to do it. Can anyone suggest I do this the easy way?"
Why do users need to Extract email Addresses from Office 365 to Excel?
Users may wish to extract email addresses for a variety of reasons. The following are the most common reasons for exporting Office 365 email addresses to Microsoft Excel:
The requirement to transfer to a new server.
Some applications require the creation of a distribution list.
The necessity of switching multiple platforms.
The need to share data with another user.
Requirement to get a list of email addresses of Office 365 for some official purposes.
One of the most dependable forms of transfer is export to Microsoft Excel. You can organize the email addresses into a database using the spreadsheet format. It will allow you to search for past contacts and exchanges using various parameters such as the context's date. It's also worth considering a spreadsheet as a backup option.
Read Also: How to Extract Email Addresses from Gmail to Excel?
Methods to Export Office 365 Email Addresses to Excel
There are two options to extract email addresses from Office 365 to Excel Sheet: one is the manual method, and the other is with the help of professional software, which will assist you to extract effectively.
Data is frequently destroyed or lost when moving from one system to another. Extracting data to Excel is a difficult task; if you choose a manual method, you risk permanently losing the data. Instead of taking unnecessary risks, use the methods we've provided below. Instead, we'll show you how to extract email addresses or export them to a CSV file.
Method 1. How to Manually Abstract Email Addresses from Office 365
This process is divided into two main steps so that you can easily identify the procedure involved.
Step 1. Set up Office 365 account In MS Outlook
If you currently have a Microsoft 365 account set up in Outlook and want to add another Microsoft 365 or any other POP/IMAP account, follow the instructions below:
1. Choose "Account Settings >> Account Settings" in "File" tab in MS Outlook Application.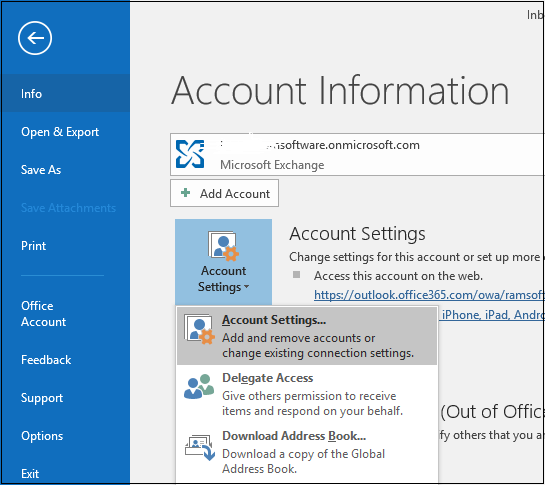 2. On the screen, a new tab will appear in which select "New" and proceed.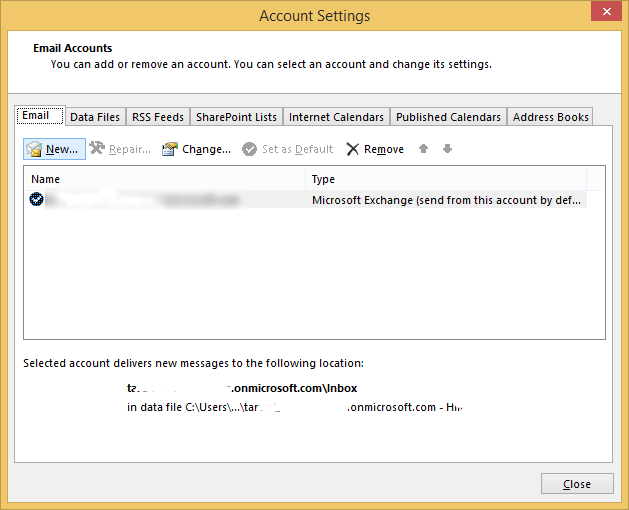 3. Select "Manual setup" and click "next" to continue.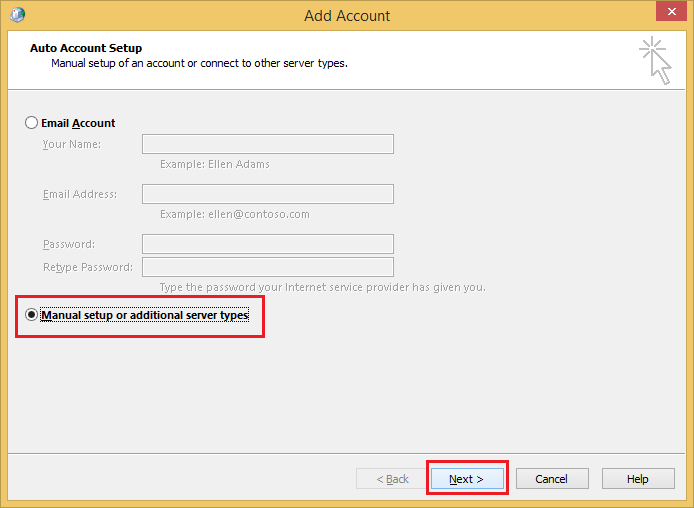 4. Select "POP or IMAP" from the opening dialogue and click "Next".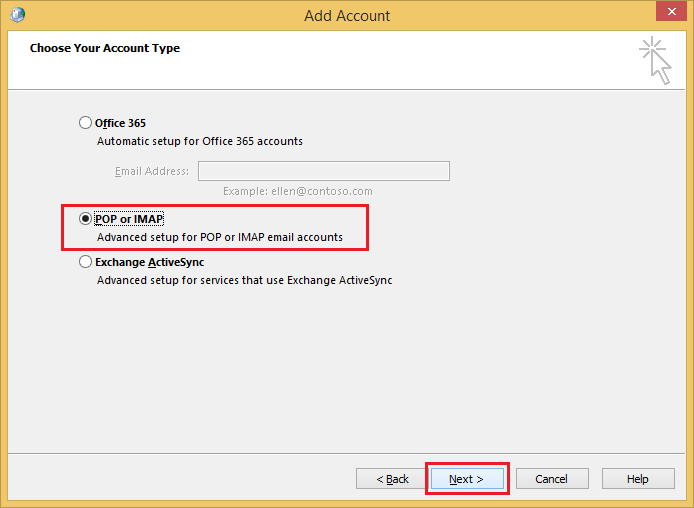 5. Fill in the appropriate fields, then go to "More Settings" to manually input the server information, then click "Next".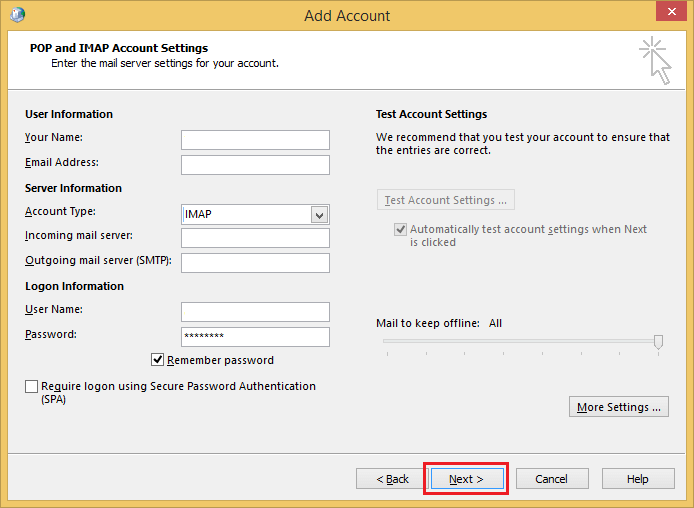 Note: Setting up an IMAP account with Outlook takes a long time. Go to Outlook once it's finished and restart it.
Step 2. Manually export a file of contacts from Outlook
1. Select File from the File menu in Outlook.

2. Click on Open & Export >> Import/Export.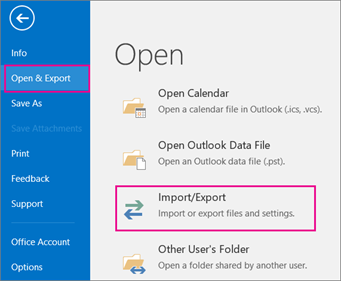 3. Select Export to a file from the drop-down menu.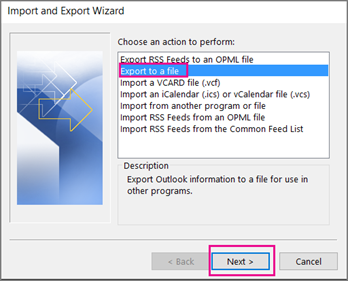 4. Choose "Comma Separated Values" to export office 365 emails in excel.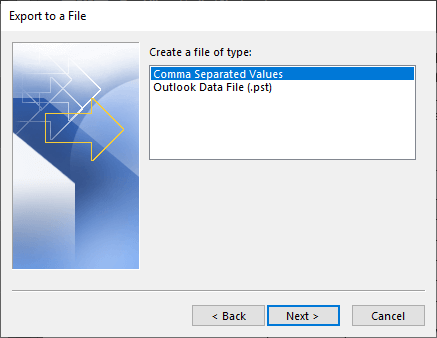 5. If necessary, scroll to the top of the Select folder to export from Office 365 mailbox and select the Contacts folder under your account and press "Next".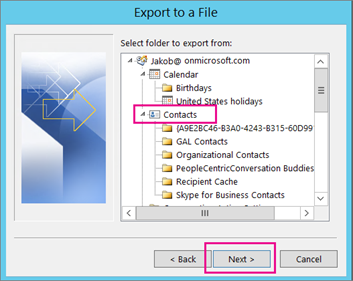 6. Browse the location, give your file a name, and then click OK.

7. Press "Finish" to begin exporting your contacts right away. When the export procedure is complete, Outlook does not display any messages, but the Import and Export Progress box disappears.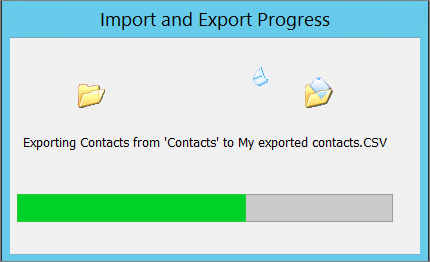 8. Open Excel and locate the new.csv file on your PC.
Limitations of the Manual Methods:
The manual method for extracting email addresses from Office 365 to excel is lengthy and consumes a lot of time.
It exports data altogether, but we only need to extract email addresses from it and it exports all the contact details together.
It does not provide any filter option to export items.
The above method won't work if Outlook import export option is greyed Out.
This method requires technical expertise. It could be difficult for non-technical users to operate it.
Method 2. How to Export Email Addresses from Office 365 to Excel CSV File? – Step-By-Guide
To overcome the limitations of the above process can go with a solution which is simple and easy to use. Advik Email Backup Wizard is such an amazing tool to extract email addresses from Office 365 to excel.
It offers a wide variety of features, it allows users to export office 365 email addresses to CSV file, and other file formats such as EML, MBOX, OST, MSG, HTML, and many others. Besides this, users do not require any technical expertise while executing this process.
Follow the below Steps to export Office 365 Email Address to Excel
1. First, Install and run this software into your system.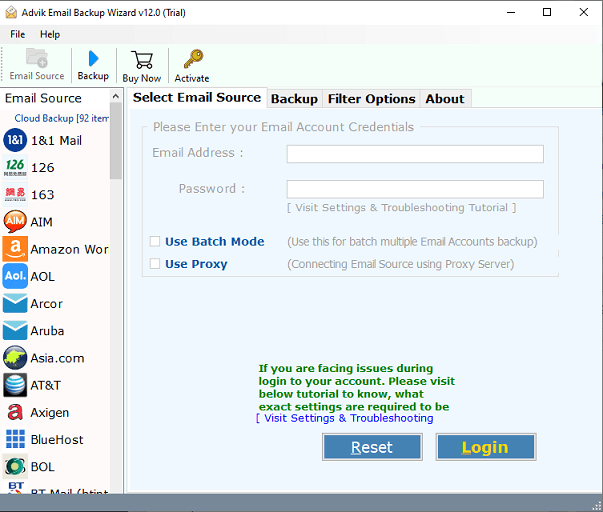 2. Now, Select "Office 365" webmail option from the "Email source" list which consists of around 70+ options.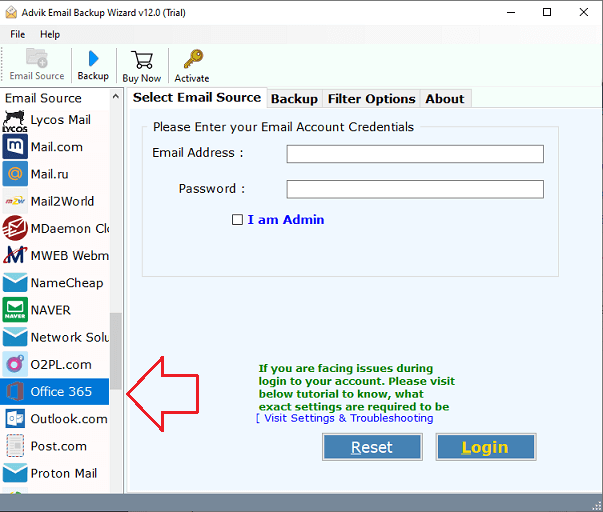 3. Enter your Office 365 email account credentials to connect with your account.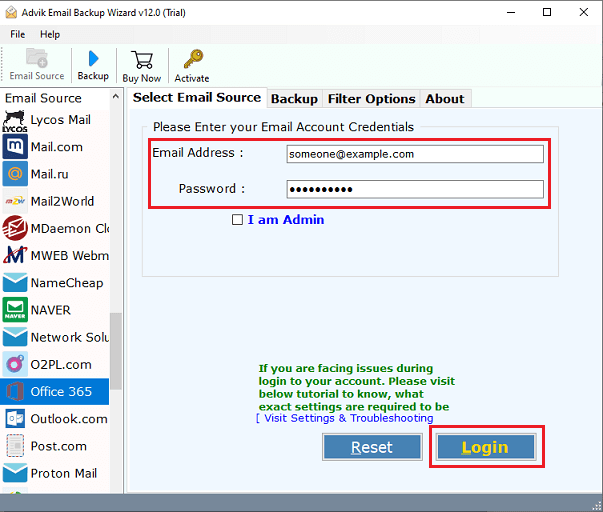 4. Choose the required email folders that you would like to extract to excel sheet.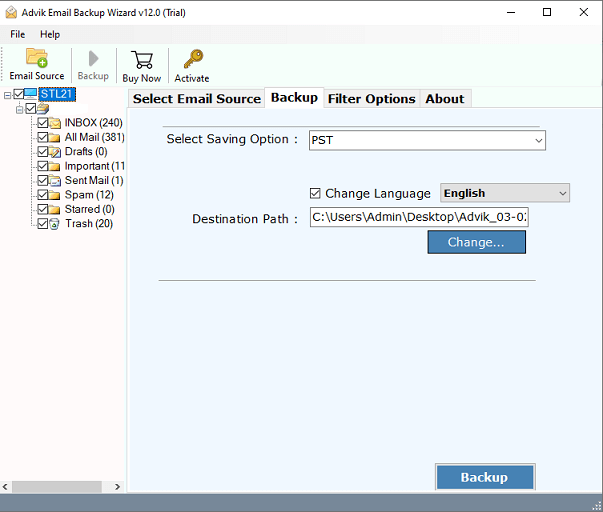 5. Now, Select "Extract Email Address" as a saving option.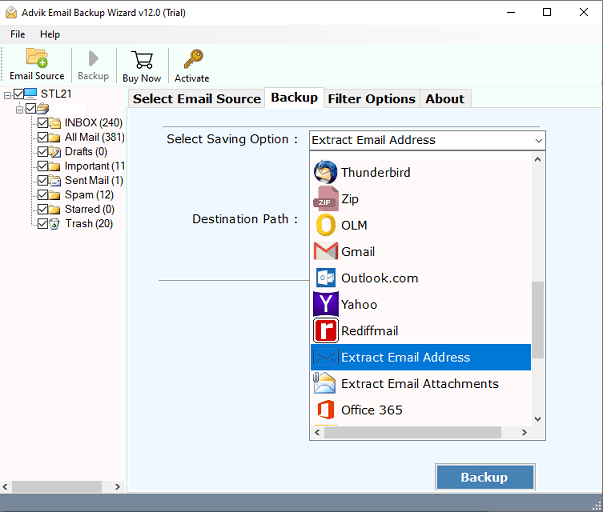 6. Thereafter, Choose the "destination path" to save your resultant data file at your chosen location.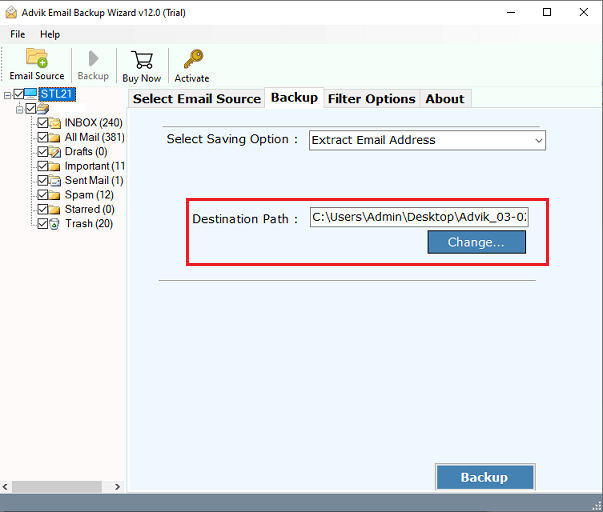 7. Click on the "Backup" button to start the extraction process.
Conclusion
We've covered the entire procedure of extracting email addresses from Office 365 to Excel. The app also allows you to export multiple email addresses from multiple Office 365 accounts in one go. This application comes with advanced algorithms that allows you to easily export email addresses from your Office 365 account. However, we found a number of disadvantages with the manual method. For the hassle-free extraction process, we recommend users to use the Advik Email Backup Wizard. It is proficient enough to handle such tasks with 100% accuracy and also delivers satisfactory results without any difficulties.