How to Export emails from PST to Maildir format?
Do you want to export Outlook data to Maildir format? If so, this article will help you convert PST to Maildir format.
There are many users queries available on the web where users want to convert their PST file to Maildir format in order to send email from Outlook to other Maildir supported clients. Some of the user queries are as follows:
I want to migrate email from Outlook for Windows to Getmail 5. Is there some way to migrate my email from Outlook to Getmail account?

– Olivia
Before we go any further, let's take a quick look at the PST and Maildir files …
PST stands for Personal Storage Table designed and developed by Microsoft for Outlook. This file format can store multiple emails along with attachments, contacts, calendars, tasks, journals, etc. On the Other Hand, Maildir formats is a common way of storing email messages in which each message is saved in a separate file with a unique name. This format is being used by many email clients like Procmail, Dovecot, Maildrop, Getmail, etc.
Professional Way to Convert Outlook data to Maildir format
If you want to migrate emails from Outlook to a Maildir-supported client, you need to download and install Advik Outlook PST Converter. This software was specially developed for the migration of Outlook emails to various email clients as well as to cloud-based email services. You do not need technical knowledge to use this tool. Anyone with basic computer skills can use this software without any problems. You can download and test the effectiveness of this tool for free by clicking the button below.
---
Steps to Convert PST to Maildir format
Step 1. Run Advik PST to Maildir Converter in your system.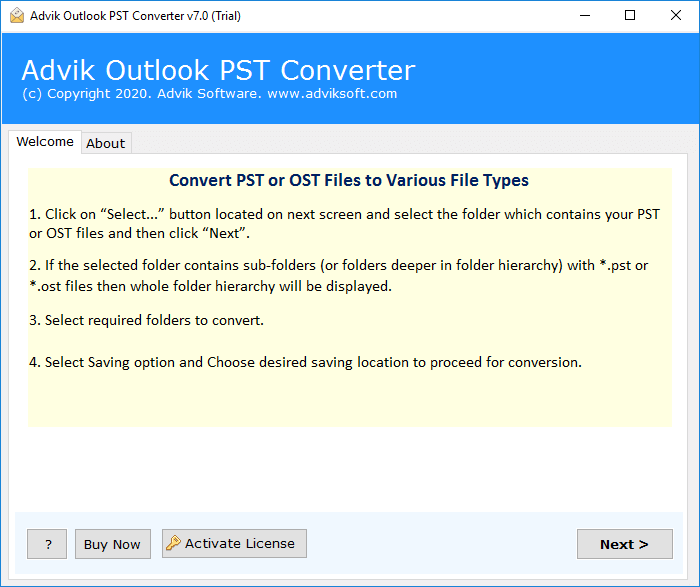 Step 2. Add Outlook PST file or Choose "Configured Outlook File".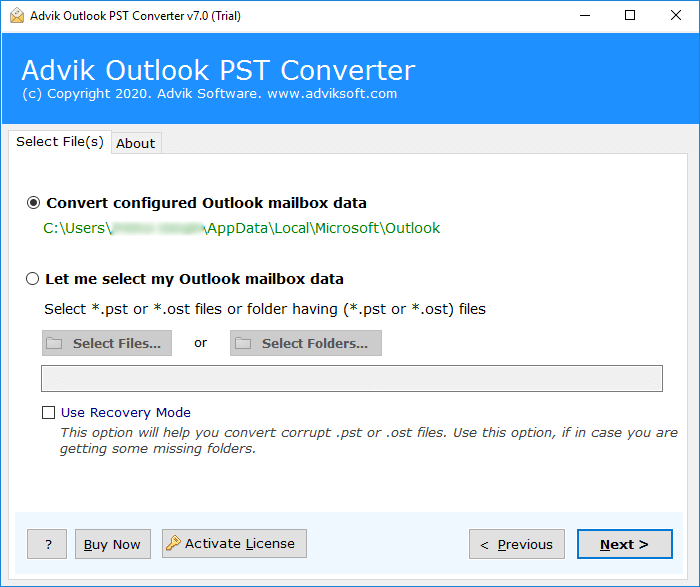 Step 3. Select Desired folder that you want to convert.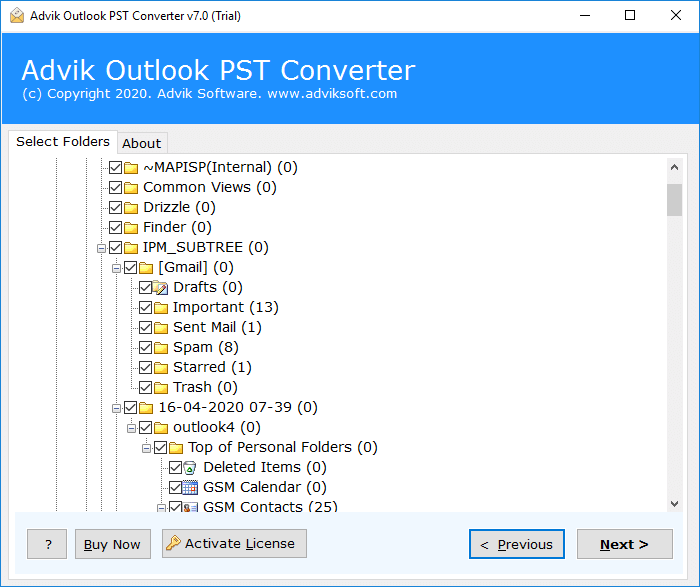 Step 4. From Multiple Saving option Select "Maildir".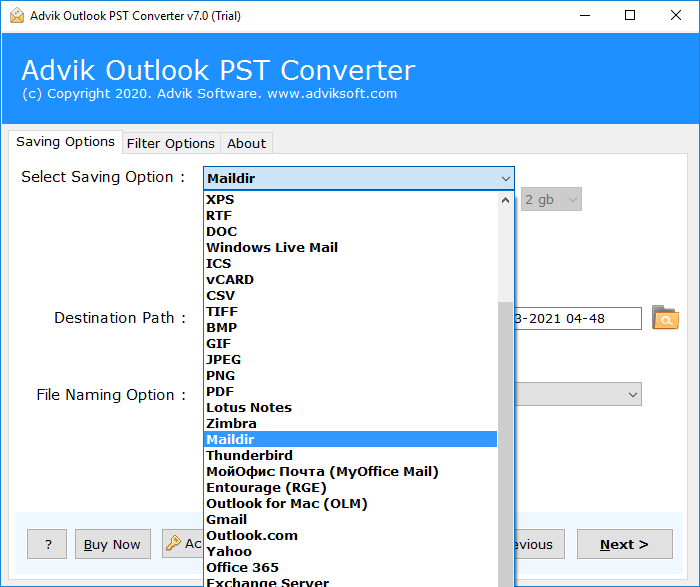 Step 5. Click the Convert button and analyze the conversion process.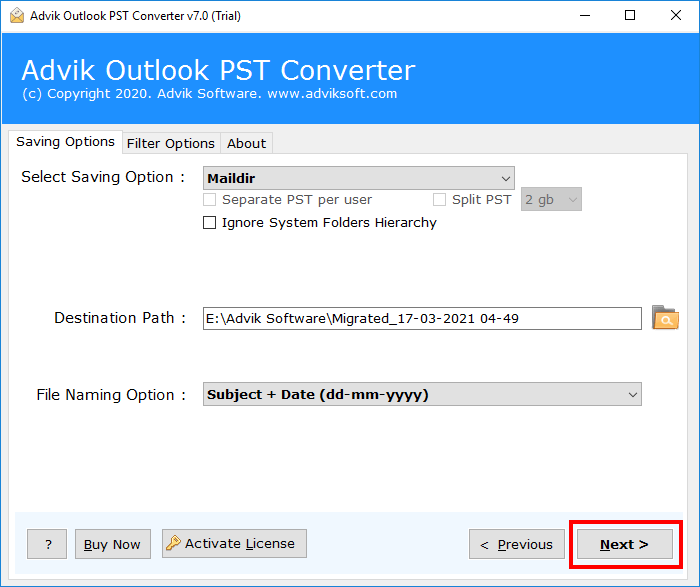 All Done after these steps you can import the Maildir file in any email client that supports Maildir Format.
Features of Outlook PST to Maildir Converter
Advik PST to Maildir Converter is loaded with many features. Some of them are as follows;
Easy to use interface
No Ads or Spyware
Export Outlook PST file in Multiple Formats
Migrate PST emails into Cloud based email services
Transfer emails from outlook into various desktop based email clients.
Supports almost all versions of Windows OS
Preserve Metadata and Key features of Emails
Keep the Folder Hierarchy of emails intact.
Free Demo Version to Check the Efficiency
Final Words
In this blog, we have discussed the easiest way to convert emails from PST File to Maildir Format. With this tool, users can easily transfer emails from Outlook to Maildir-supported email clients. If you are still having trouble exporting emails from Outlook PST to Maildir format, please feel free to chat or contact us at [email protected]