How to Print Thunderbird Emails With Attachments?
Refer to this article to learn the needed solution to print Thunderbird emails in bulk. This tutorial includes two easy and simple tricks to print Thunderbird multiple emails without header.
How do I print multiple emails in Thunderbird? You can do this instantly with Advik MBOX to PDF Converter. It is a trustworthy utility that allows users to save Thunderbird emails as PDF. The tool is capable of loading unlimited Thunderbird emails at once in bulk mode. Besides that, it also enables users to selectively print emails from Thunderbird using numerous email filters.
Why do people want to print Thunderbird email?
A document file format is highly secure and as the name suggests portable document files. It allows access to documents on various devices such as Mac machines, Windows PCs, iPhones, Android phones, and more.
PDF is the best digital document that can be easily read and shared. It support almost any device including laptop and mobile.
In contrast to Thunderbird emails which require a desktop-based email client application to access specific Thunderbird user data and read emails. Whereas a document file can be opened easily without an internet connection.
These are just a few of the benefits that make PDFs a preferred choice to print emails from Thunderbird.
Two different methods are available to export Thunderbird emails. You may choose between manual option and automated software to perform this task effectively and efficiently.
How to Print Thunderbird Email Without Header?
Despite being the desktop-based application to easily access Thunderbird emails, many users are still asking for a query; Does Thunderbrid print list of emails? Let me tell you that, Thunderbird does not print emails in bulk but it export emails individually. You need to choose and print Thunderbird emails one by one manually.
Follow the below steps to print Thunderbird email without header.
Open and Run Thunderbird on your Windows PC.
Go to the Thunderbird mailbox folders and choose the email that you wish to print.
Then, right-click on it and select the Print option from the list.
In the new tab, navigate to the destination and click and select the Save to export Thunderbird emails to PDF file format.
After that, tap on Save and you will be redirected to choose a location to save Thunderbird emails.
Lastly, rename the file name and click the Save button.
Thus, these were the manual steps that we have explored to see how Thunderbird print email. However, while going through this solution we have come across some loopholes in this solution that we have discussed below.
No option to print multiple emails in Thunderbird.
Since each Thunderbird email needs to be selected individually, it may increase the chances of duplication of emails.
A lot of manual effort is required if you have a large number of Thunderbird emails as you have to repeat the same steps again and again.
To avoid the aforementioned drawbacks of the manual method, the below-explained solution is suggested.
How to Print Thunderbird Multiple Emails?
When the above manual method doesn't work properly, you can opt for a professional approach for a hassle-free procedure. Advik MBOX to PDF Converter can easily print multiple Thunderbird emails in bulk. This is what you were not getting in the manual method. Also, this utility preserves key elements of Thunderbird emails as it is, no modification takes place in that. It can effortlessly convert Thunderbird emails along with attachments and formatting.
The steps to convert Thunderbird Emails to PDF in Bulk are as follows.
1. Open Thunderbird and export MBOX file from Thunderbrid.
2. Launch Advik MBOX Converter in your PC.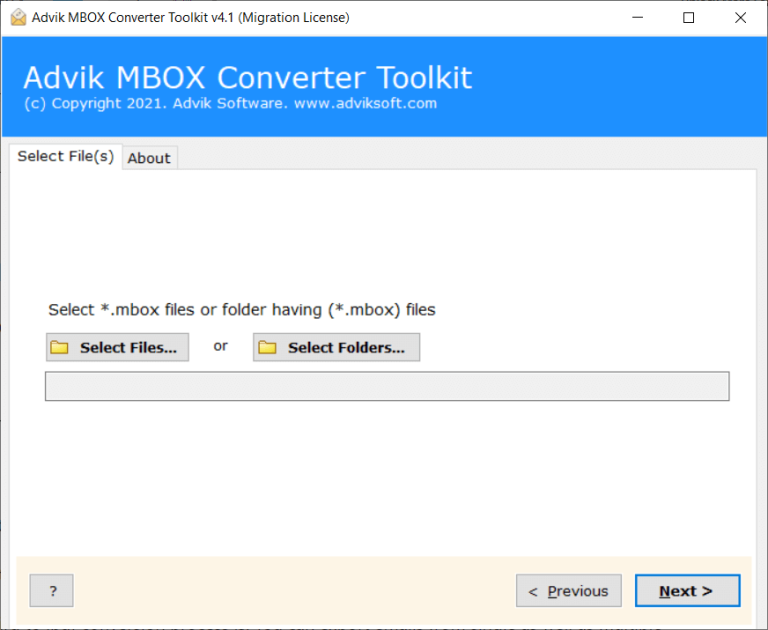 3. Once added MBOX file, click Convert button.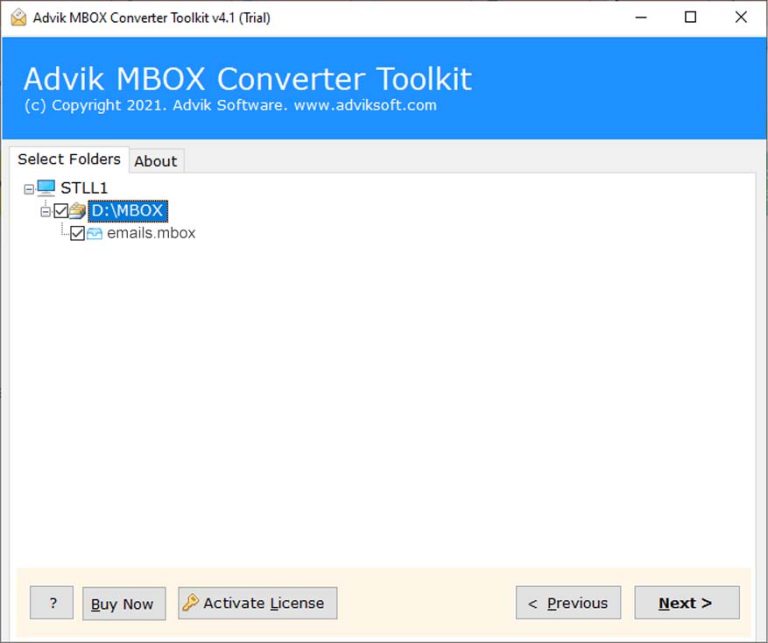 4. Select PDF as a saving option from the list.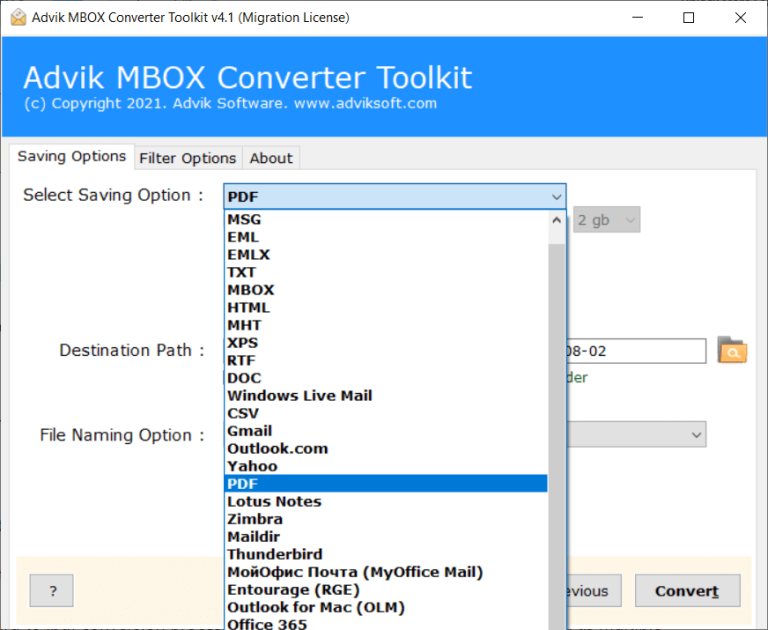 5. Set the destination path and press the Convert button.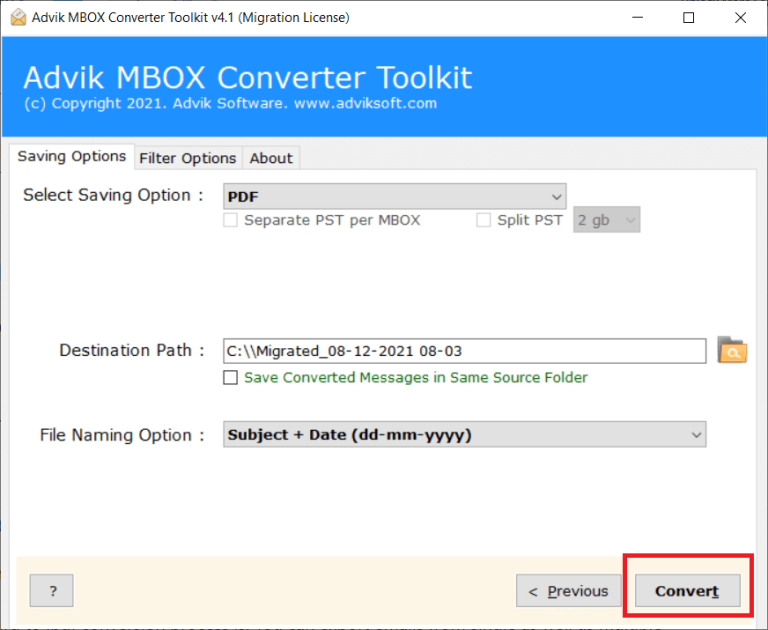 Done!! This is how you can easily print Thunderbird mailbox folder with attachments.
Best Features of  the Advanced Utility
Along with printing Thunderbird email, this automated tool has more incomparable benefits and some of them are;
Supports batch mode function that helps to print entire Thunderbird email folders at once.
It also extract emails from MBOX file with attachments.
Equipped with various options to convert Thunderbird MBOX to Maildir, MSG, EML, PST, HTML, DOC, etc.
Capable of handling large-size MBOX files without any data loss.
This MBOX Converter also maintains the folder hierarchy of Thunderbird emails throughout the process.
Also provides a desired destination path to locate the exported Thunderbird emails easily.
Users can also use this utility to import Thunderbird to Office 365, Gmail, Yahoo Mail, Outlook.com, Zoho Mail, Yandex Mail, Rackspace, iCloud, etc.
You will also get different file naming options that will help you organize the resultant Thunderbird email files.
This utility will also be helpful for the users to repair MBOX file whether it is corrupted or damaged.
Easily print Thunderbird emails with headers and attachments in a single file.
Advanced email filters that help users to print necessary Thunderbird email messages.
Conclusion
Through this blog, we have tried to explore the various aspects to print Thunderbird emails. We have also explained the advantages of printing Thunderbird emails along with the methods. Both manual and professional solutions are discussed separately. Thus, it's up to you to choose which suits best to your needs. Hope, we were able to solve your query with the best possible solution to print Thunderbird emails with headers and attachments.