How to Import Windows Live Mail to Thunderbird 91/78.0?
Summary: This blog explains the top best ways to import Windows Live Mail to Thunderbird 91, 78.0, 68.0, 60.0 Series safely. So, if you are thinking of switching from WLM to Thunderbird application? This write-up will guide you how to convert Windows Live Mail to Thunderbird. Also, check out Advik Windows Live Converter to transfer entire emails and folders to Mozilla Thunderbird in bulk.

Table of Content:
Reasons to Migrate WLM to Thunderbird
Manual Methods to Import WLM emails to Thunderbird
Expert Solution to Transfer Emails from Windows Live Mail to Thunderbird
Why Choose Automated Solution rather than a Manual Method
Conclusion
Why Convert Windows Live Mail to Thunderbird?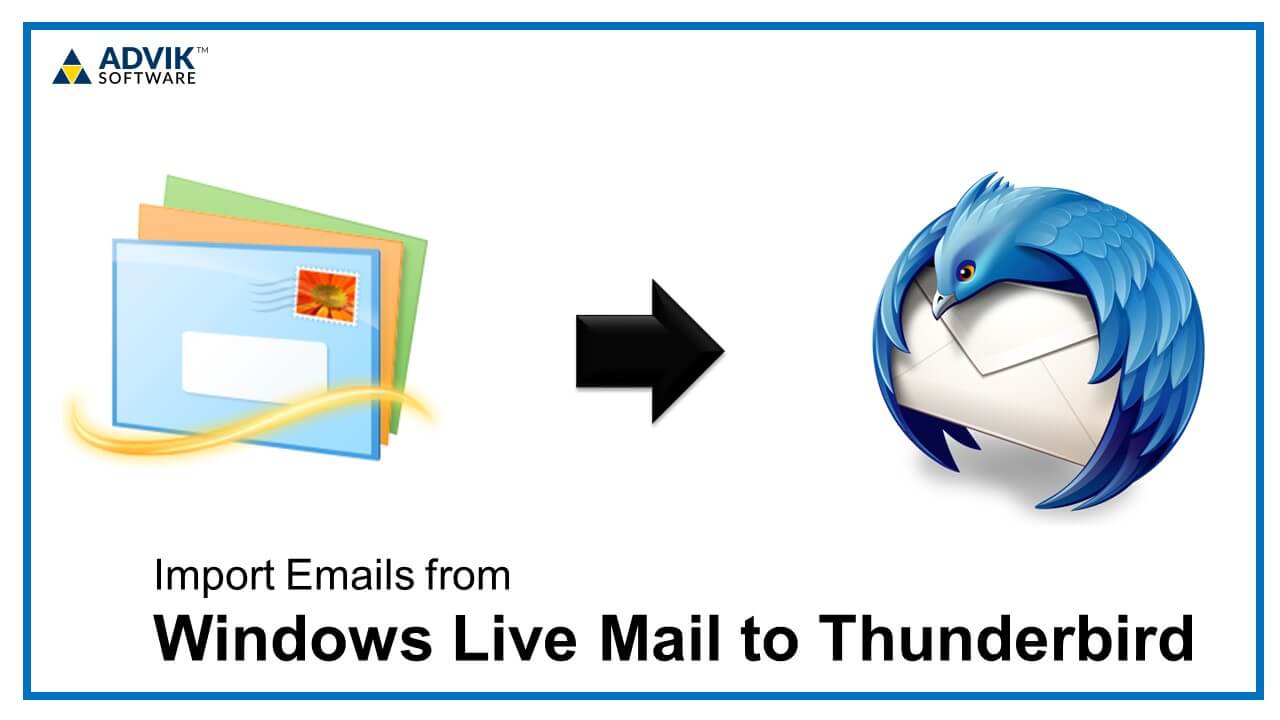 Windows Live Mail is now a no longer available free email client from Microsoft. Hence, most of the users want to migrate their emails from Windows Live Mail to Mozilla Thunderbird.
As Thunderbird is a popular free desktop-based email application for communication. It helps users to send / receive email, manage contacts, calendar and tasks. In addition, users can simultaneously access their multiple email accounts in Thunderbird. This is the great advantage of the Thunderbird application that allows users to manage their multiple accounts in one place.
There are two methods by which Windows Live Mail emails can be imported into Mozilla Mail, manual and automated. First we will discuss the manual method and then move on to the alternative approach.
Import Windows Live Mail to Thunderbird Manually
Basically two manual techniques for transferring Windows Live Mail emails to Thunderbird are here. We've discussed both methods below. You can choose one of them that meets your needs.
Method 1: Use Drag & Drop Option
First, export emails from WLM to .eml file format.
Now, open Thunderbird, sort new sub folder.
Drag and drop EML file to new folder.
After, you can transfer all EML files at desired folder.
Note– The drag and drop method is useful for fewer emails. If you need to migrate Windows Live Mail to Thunderbird at the organizational level. Then this manual method is not the right choice.
Method 2: Use Import/Export Option
Install free ImportExportTools NG extension in your Thunderbird application.
Once the extension added, create a new folder by right-clicking.
Right click on the folder and select ImportExportToolsNG >>Import all messages.
Select the folder having EML files to Import Windows Live Mail to Thunderbird.
After, the import process will start immediately.
Expert Solution to Transfer WLM Emails in Thunderbird 91/78.0
If you feel that the above manual method is time-consuming and required technical expertise, you can go with an automated solution.
Advik Windows Live Mail Converter is an advanced utility to export emails directly into Mozilla Mail. This software will import Windows Live Mail folders to Thunderbird in batch. No manual trick or configuration is required for this task.
The software is very easy to use even for a novice without technical expertise. It also provides free preview of emails along with their attachments. The best thing about this tool is that it does not have any size limitations. Thus, you can transfer as many emails or folders to Thunderbird.
Note: Mozilla Thunderbird should be installed on the PC to perform the import process.
Steps to Convert Windows Live Mail Folders to Thunderbird 91 are:
Step 1. Launch Advik Windows Live Mail Converter in your system.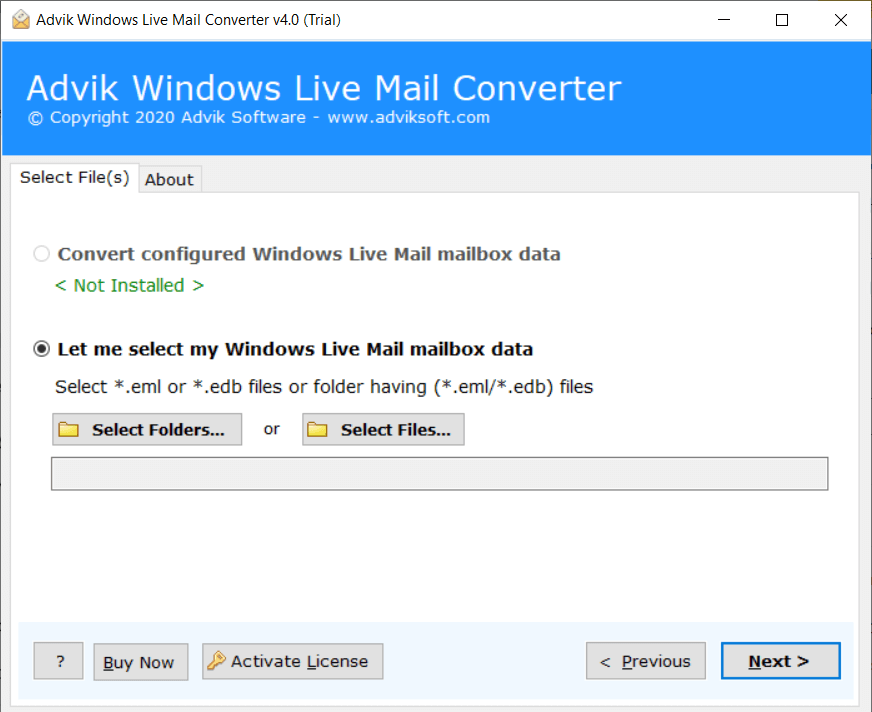 Step 2. Select Windows Live Mail Account/Profile or add .eml files manually then, click Next.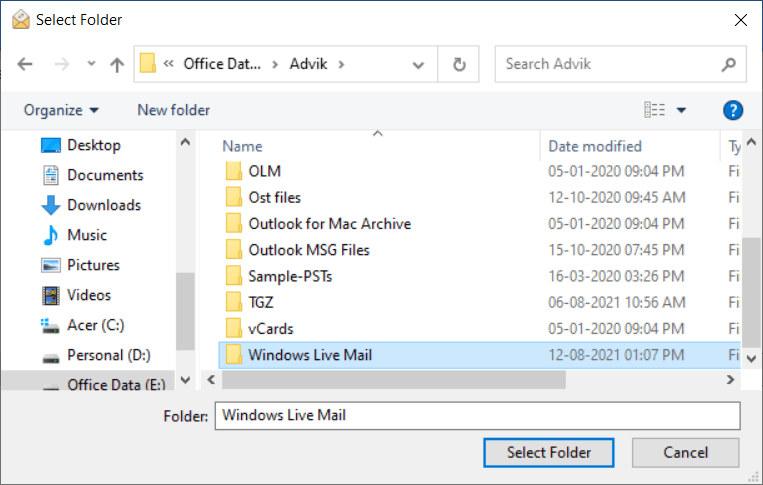 Step 3. Choose email folders and click Next button.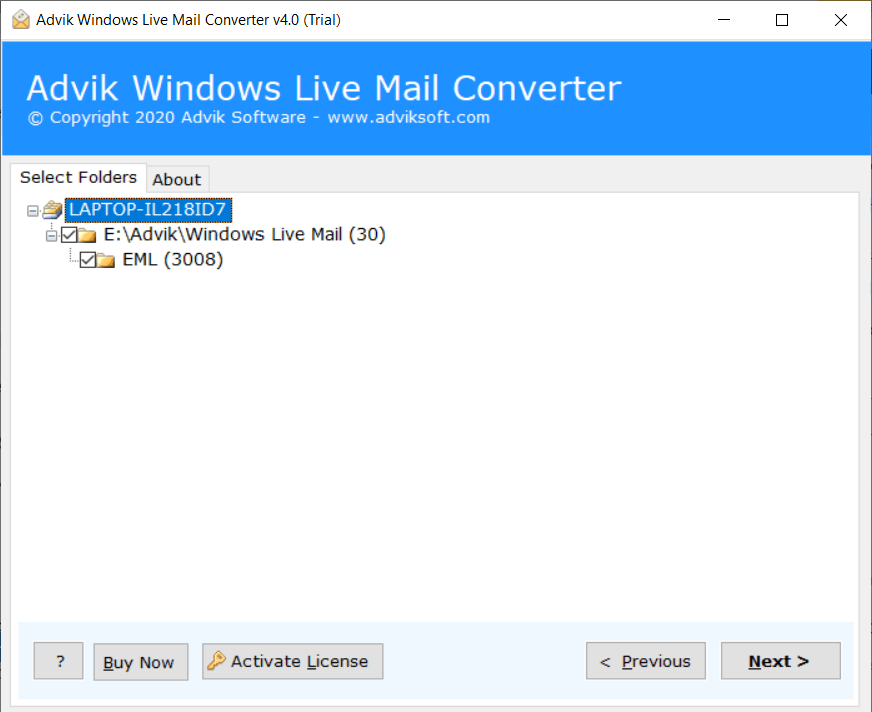 Step 4. Select Thunderbird as saving option from the list.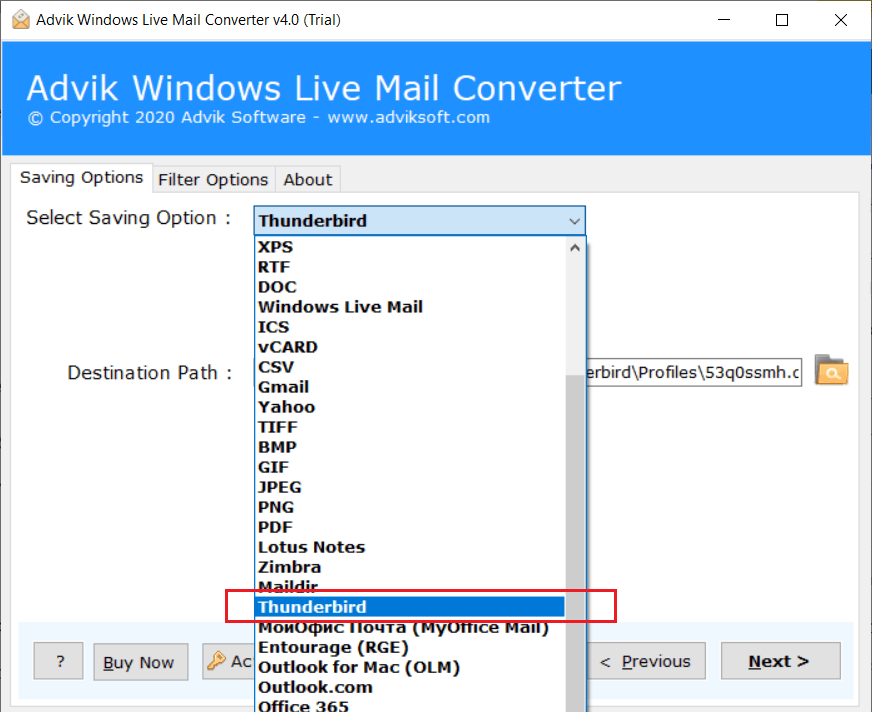 Step 5. Click Convert Button to import Windows Live Mail to Thunderbird.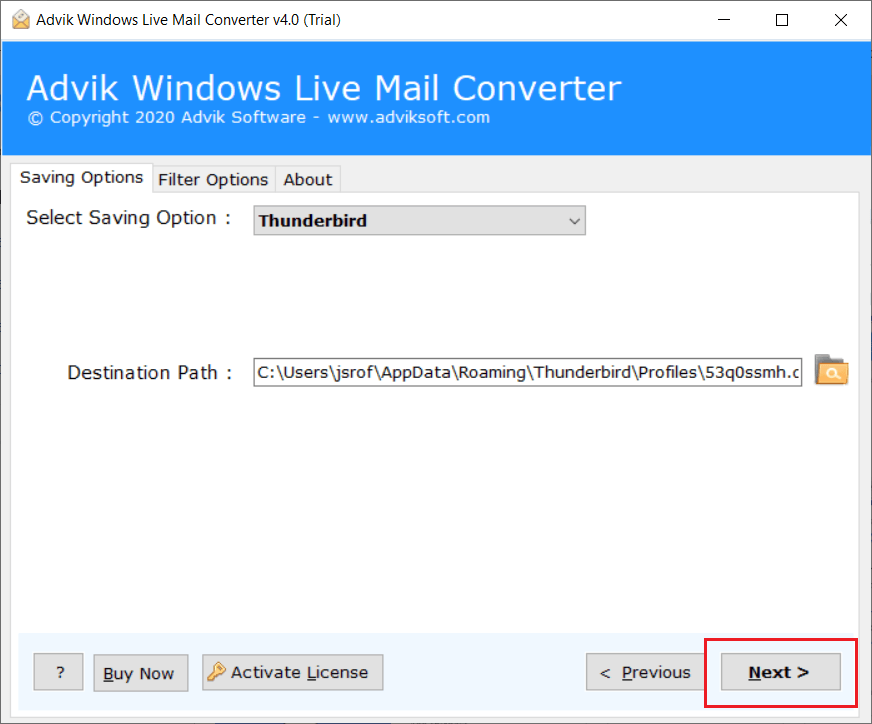 You're Done! The software will take only a few minutes to accomplish this migration task. Once it is complete, you review the imported emails in your Thunderbird application.
Why Should You Choose Windows Live Mail to Thunderbird Converter?
The software is the best choice to convert mailboxes from Windows Live Mail to Thunderbird. It provides you several beneficial features that will help you to accomplish this task according to your needs. Here we discussed some of the features of the software:
Simplified Interface: The software comes with simple and graphical interface that even novice can easily understand. Even a normal computer can easily use it and import Windows Live Mail to Thunderbird.
No File Size Limitations: Using this tool, it become easy to transfer as many emails without any limitations.
Dual Option to Load Emails: The softwareis capable toload emails directly from the WLM profile if it is installed on the PC. Moreover, you can select EML files manually from your system.
Compatibility: It is a Windows-based utility that can be easily installed on Windows 10, 8, and other versions.
Import All or Selected Items: The tool provides the option to select all or only required emails to import in Thunderbird application.
24*7 Support: In case, you have any trouble or question regarding product installation, working and so on, you can contact the support team.
Free Download Windows Live Mail to Thunderbird Converter
You can download the free trial version of the tool for checking the working performance. The free version allows you to import 25 emails per folder. If you want to transfer more emails, you can purchase the full version via email or chat.

Conclusion
Email migration is the common need of users to meet the demands of their daily work. Here we have the covered most frequently searched query, "How to import Windows Live Mail to Thunderbird 78.0?". We explained the two techniques that can be used to import Windows Live Mail emails into Thunderbird 91.0, 78.0, 68.0, 60.0, and previous series.
Related Article: Import Windows Live Mail to Outlook 2019