How to Fix "Cannot Open Attachments in Yahoo Mail" Issue?
Why can't I open attachments in yahoo mail? Yahoo users have reported an issue that prevents them from accessing email attachments. Users cannot open attachments in Yahoo Mail account. Simple hacks like refreshing your Yahoo Mail account do not fix the issue and the attachment remains inaccessible even after lots of effort. What next? Don't Worry!! This blog is specially designed to help out users like you who are unable to open attachments in Yahoo Mail.
The practice of sharing files via email attachments has become a norm in the tech world. However, Yahoo Mail users may occasionally encounter difficulties when trying to open these attachments. To fix this issue, it's essential for users to understand why the "Cannot open attachments in Yahoo Mail" error occurs and how to resolve it. In this post, you will discover the common causes of this error in Yahoo Mail and learn about practical solutions to fix it. Whether you're a professional or a personal user, this post will help you overcome this issue.
To help you resolve the "Can't open attachments in Yahoo Mail" error, I will explain an easy process that anyone can execute it. Before we proceed towards the solution, let me first take you through some possible causes that are responsible for this issue.
Unable to Open Attachments in Yahoo Mail – Common Reasons
This section will explain why users are unable to open attachments in Yahoo Mail? In this part, you are able to learn 5 reasons why your email attachments are not opening in Yahoo Mail. What you have to do is first confirm the exact cause of this error and then follow the suitable method addressing to solve your issue. Let's begin now!
There are several reasons why you might be having trouble accessing email attachments in Yahoo Mail. Here are some possible causes:
Access to the temporary files folder is currently unavailable in Yahoo Mail.
If your antivirus is blocking attachments, try temporarily disabling it to resolve the issue.
Another possible cause is that the temporary folder already contains email files with the same name as the attachment you are trying to save.
Can't Open Attachment On Yahoo Mail? – Here are the Solutions!
This section will combine some possible solutions to fix Yahoo email when it won't open attachments. To open Yahoo Mail attachments with ease, follow these steps:
1. Update your web browser: The first step to troubleshooting issues with opening Yahoo Mail attachments is to check if your web browser is up to date. If it's not, update it to the latest version.
2. Install Adobe Reader: If you're having trouble opening a PDF file attachment, download and install the free Adobe Reader program.
3. Uninstall your anti-virus program: If the above steps don't work, try disabling the firewall and anti-virus programs on your computer. Your anti-virus software may be preventing you from opening the email attachment.
4. Restart your computer: Restarting your computer can often resolve many issues related to email attachments and internet connectivity. This may also solve the issue of Yahoo Mail not opening attachments.
5. Disable browser plugins: If the previous steps don't work, try disabling any browser plugins or extensions that may be interfering with opening the email attachment. Then restart your browser and try opening the email attachment again.
Alternate Way to Open Attachments in Yahoo Mail
If you still cannot open attachments in Yahoo Mail even after following the solutions above, you have to go with the ultimate solution, which can easily solve your query by downloading Yahoo email attachments to a local drive. Advik Yahoo Backup Tool is the solution you need for the job. You can easily extract attachments from Yahoo Mail in bulk using this advanced solution. This handy tool also offers various saving options to save the Yahoo emails such as that you can export Yahoo emails to PDF, EML, MSG, DOC, HTML, PST, MBOX, CSV, and many others.
Additionally, you can also migrate Yahoo emails to other email services such as that you can transfer emails from Yahoo to Gmail, Office 365, Exchange Online, Outlook.com, Yandex Mail, Roundcube, Rediffmail, Zoho Mail, Zimbra Webmail, Thunderbird, Windows Live Mail, and many more.
Follow the steps to save Yahoo Attachments locally
To learn how to fix this issue, keep reading and follow the steps below;
Step 1. First of all, download the tool on your Windows System.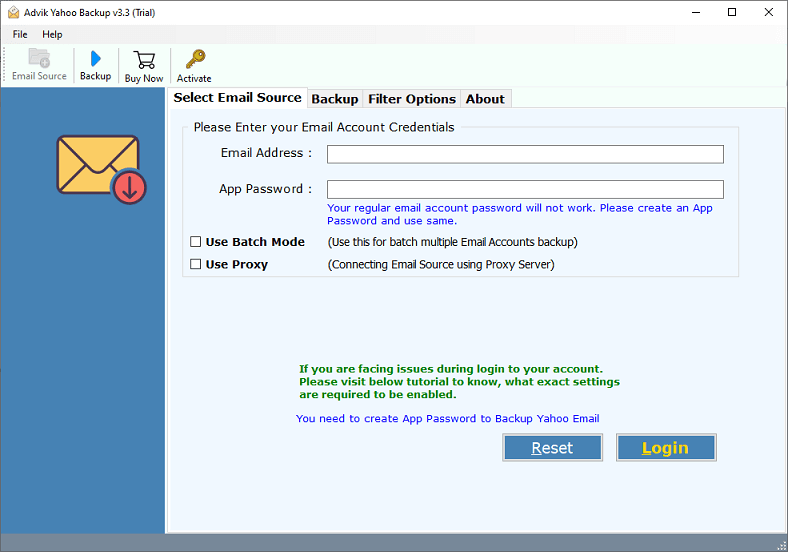 Step 2. Thereafter, enter your Yahoo email account credentials such as that Yahoo email address and App Password and press the "Login" tab.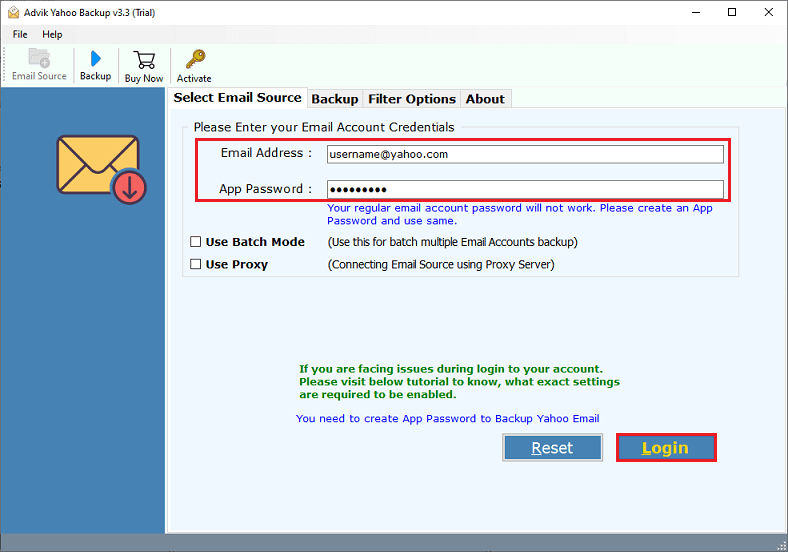 Step 3. Now, this tool will show a preview of Yahoo mailbox folders, you need to choose the required emails from the list.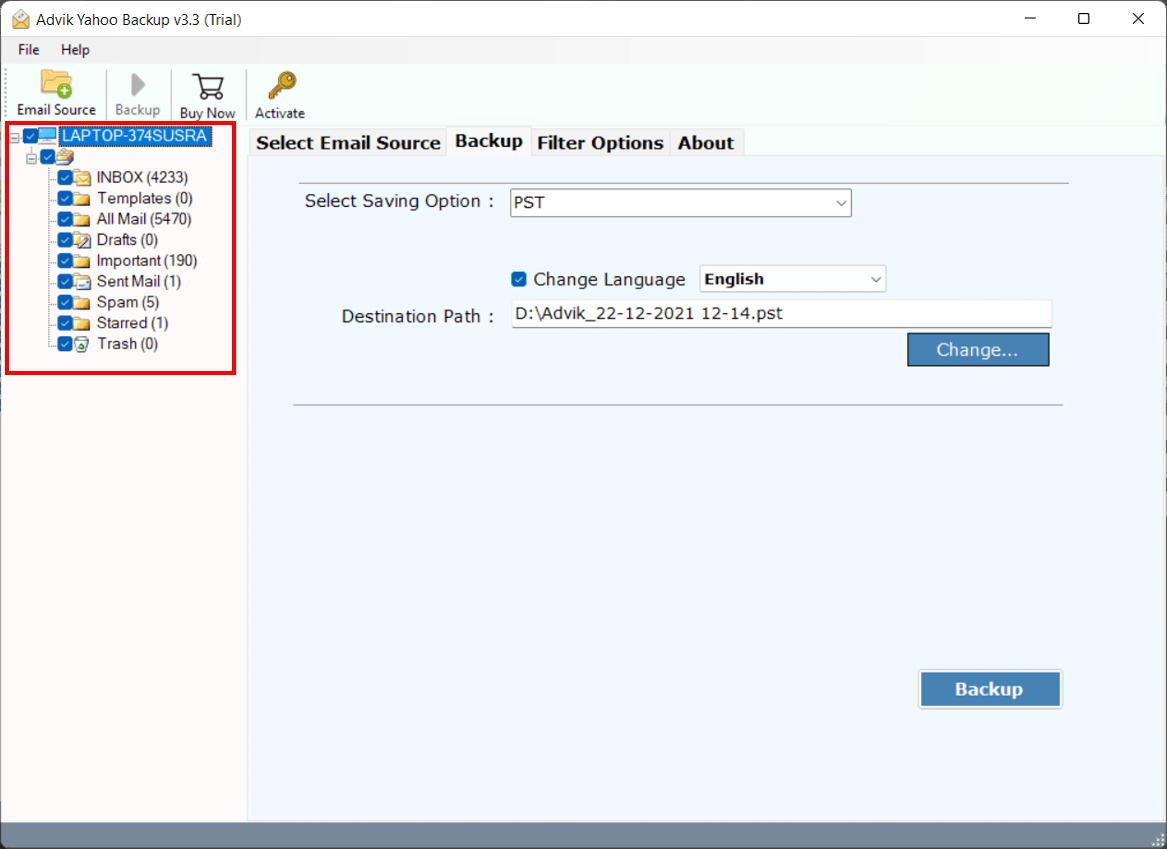 Step 4. After that, choose "Extract all attachments" from the Saving Option list.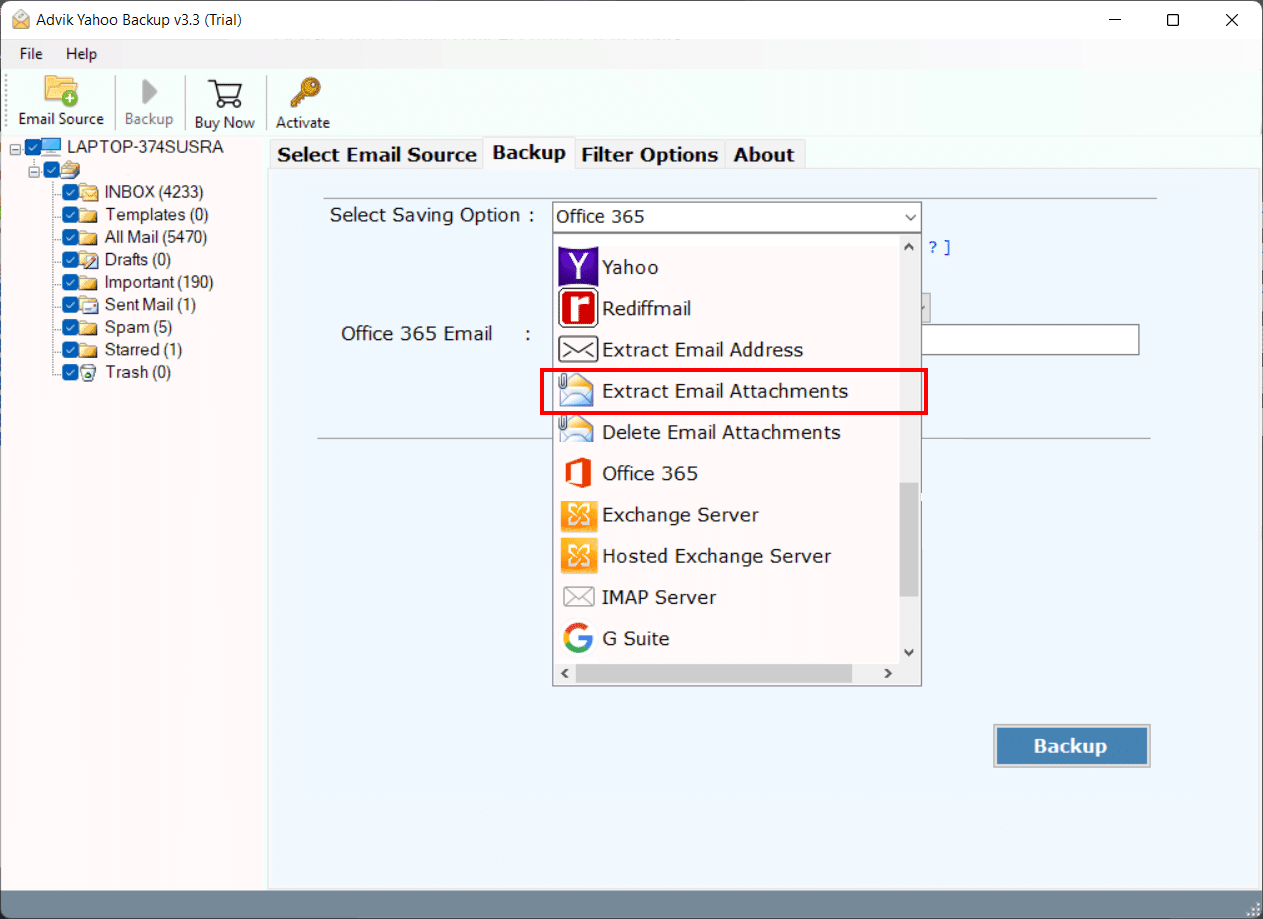 Step 5. To enhance this process, you can also choose "Advanced Email Filters" to download attachments from Yahoo Mail on the basis of a specific date, name, folders, too, from, etc.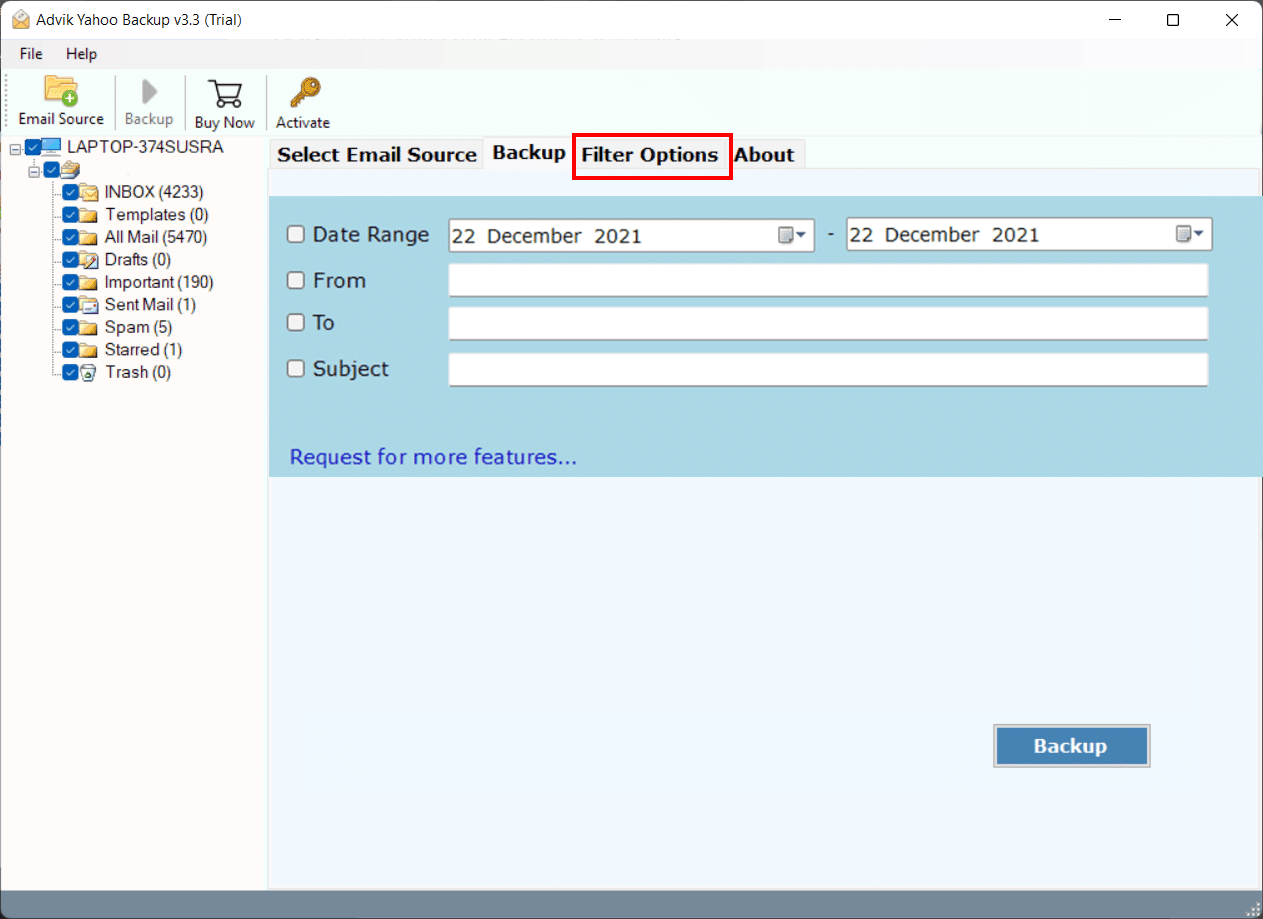 Step 7. Finally, tap on the "Backup" button to start the process.
Done! In this way, you can save email attachments locally and view them.
The Botton Line
Due to the importance of Yahoo in the sending and receiving of emails, you can't stop using it. This is why you need to find a reliable solution to fix the issue of "Unable to open attachments from Yahoo Mail".To resolve it, first, you need to understand the reasons behind it and then choose a reliable solution that fits best your needs and requirements.