How to Export Yahoo Emails to PDF in Batch with Attachment?
If you are searching for queries like how to export Yahoo emails to pdf in batch or convert Yahoo mail to pdf in bulk. Then you had landed in the very right place. At the end of this article, you will be able to export Yahoo emails to PDF in bulk. So let's get started.
Yahoo Mail is a free email/business service since 1997. By December 2011, Yahoo! Mail had 281 million users, making it the third-largest web-based email service in the world. Now as per the query there are hundreds and thousands of users who want to save Yahoo email as PDF in batch. However, there is one official method by which you can export Yahoo mail to PDF file.
Free Way to Convert or Save Yahoo Email as PDF
Step 1. Open your Yahoo mail account in the browser.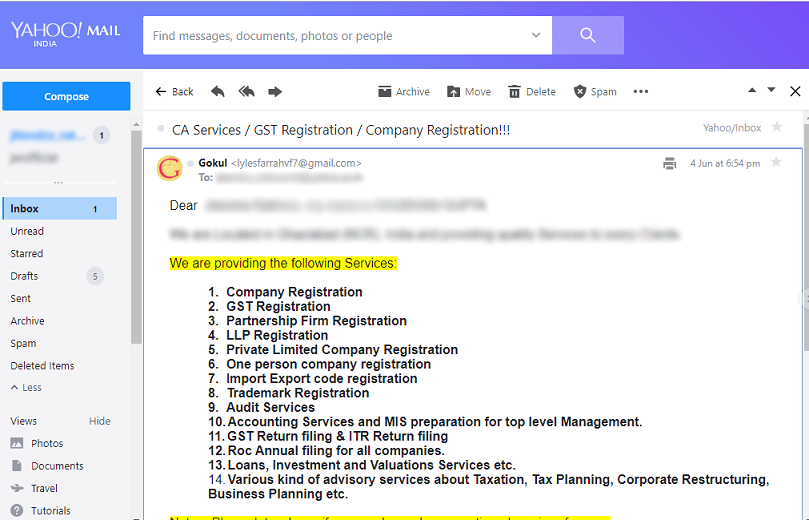 Step 2. Open any email which wants to save as a PDF file. Press and hold Ctrl+P.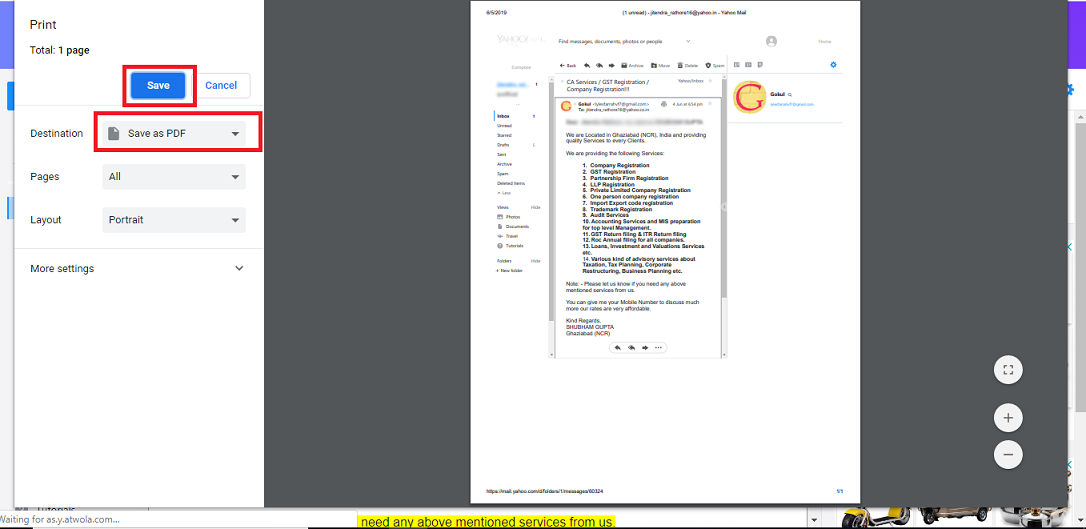 A pop-up tab/window will appear, choose the destination and click Save.
Done! This is how you can convert Yahoo email to PDF instantly.
Limitations:
If you want to export Yahoo emails to PDF in batch then you won't able to use the above solution. This method will only able to save Yahoo email as PDF individually not in bulk.
On the other hand, this process is very time consuming if you're undergoing the same process again and again.
No attachments will be saved i.e. you will lose your attached file fo that particular email.
Export Yahoo Emails to PDF with Attachment
Install Advik Yahoo Backup Tool in your Windows system. This software is specially developed for Yahoo/Small Business users. You can export Yahoo emails to PDF in bulk with attachments. Yes, you need not required to save a single email over and over again. The wizard will convert the complete mailbox in one flow.
Steps to Export Yahoo Emails to PDF in Batch;
Step 1. Run Advik Yahoo Backup Tool and sign in.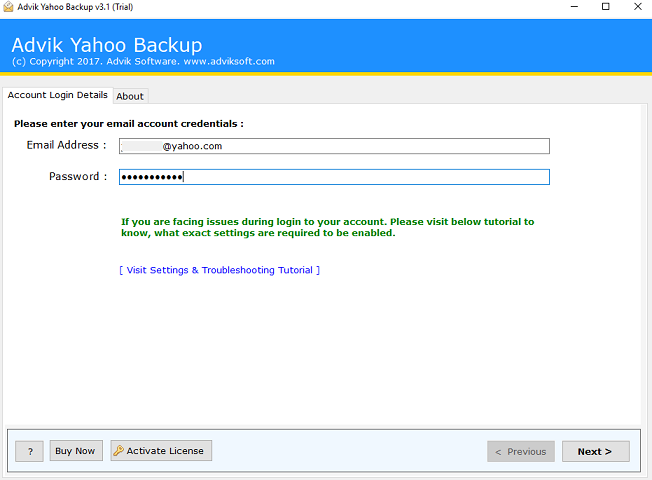 Step 3. Select mailbox folders that you want to export and click Next.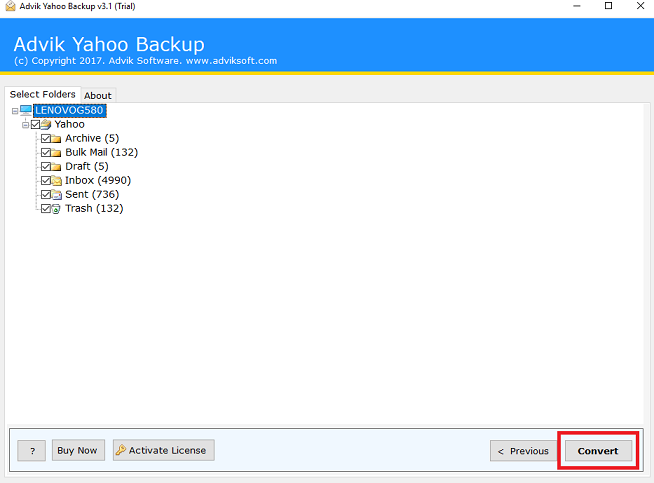 Step 4. Choose PDF as a saving option from the list.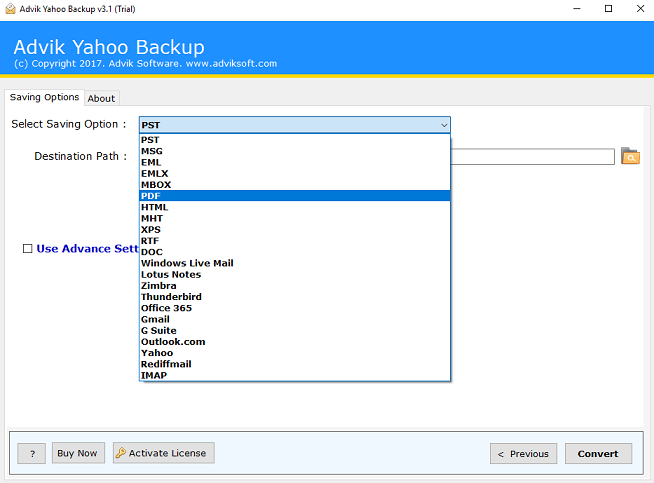 Step 5. Click Convert and analyze the export process.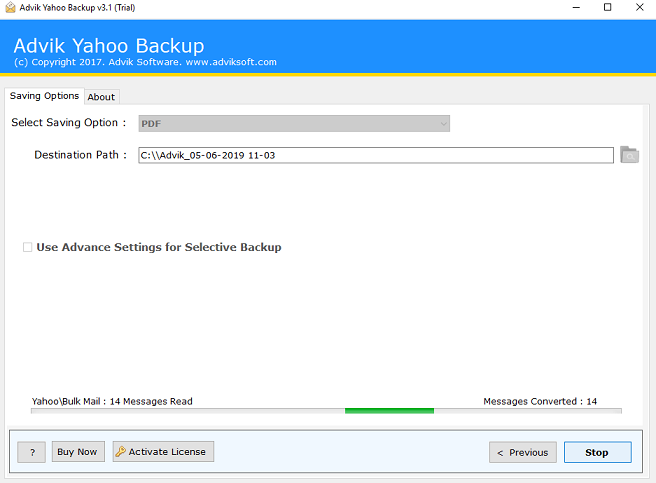 Optional: For selective email conversion, choose Advance Settings to apply filters. So that you can export Yahoo emails to PDF as per your requirement.
You can sit back and get relaxed, the rest will do the program.
Video Tutorial – How to Export Yahoo Emails to PDF?
The wizard will not only download Yahoo mailbox to PDF files but also preserves its mailbox folder hierarchy. With a user-friendly interface, the software is loaded with several useful features such as;
Hold and preserve attachment files
Cloud to cloud migration
Preserve UNICODE Text
Multiple Saving Option
Unlimited Conversion
Email Filter Option

Final Words
Leaving no drawback, the automation solution is the best way to convert Yahoo emails to PDF with attachments. On the other hand, you can convert multiple emails at once without facing any error. Hence I would like to recommend you to use a third-party solution in order to save manual efforts and time.
Related Article: Export Yahoo to MBOX – Complete Guide