How to Import MBOX to Gmail Account? – Full Tutorial
Learn the much-needed solution for importing MBOX to Gmail from this tutorial. The article discusses two techniques by which you can open MBOX file in Gmail account.
Mailbox or .mbox file type a file format in which emails are stored. On the other hand, Gmail is one of the best-secured cloud email services where you can store your data. People never compromise with their emails that contain sensitive information. Thus, despite saving it on a local system, they transfer MBOX file into Gmail.
Can I import MBOX into Gmail? First of all, Gmail does not have any option to import mailbox file. This doesn't mean you won't be able to do that. There are a few alternate approaches and findings that may help in uploading .mbox file emails into Gmail. The same has been discussed in this article.
How to Import MBOX to Gmail Manually?
This method requires Mozilla Thunderbird installation so make sure that you have it before proceeding with the solution. This segment will guide you through the configuration of your Gmail account with Thunderbird. Later you can import MBOX to Thunderbird application. Follow the steps in detail to import MBOX to Gmail account.
Open Thunderbird and configure your Gmail account.

Click the 3-line icon and select the Add-ons option.

Search and install ImportExportTools NG.
Restart Thunderbird and select Local folders on left panel.
Right-click Local Folders and select ImportExportTools NG>import mbox files.                                      
Select your MBOX file and click Open.
After importing the file, the mailbox file will be located under Local folders. You have to right-click on the mailbox file, click Move, and transfer it to your configured Gmail account.
Please Note: The above method has been tested multiple times with various Thunderbird versions. It worked perfectly, but it won't work when import MBOX file is disabled in Thunderbird.
How to Import MBOX to Gmail Without Thunderbird?
The Advik MBOX Converter is a specialized software that is practiced to upload .mbox to Gmail without Thunderbird. The software transfers emails from .mbox file into Gmail directly. No Mozilla Thunderbird or any supportive application is required. This wizard is compatible with all Windows versions and is also capable to batch import .mbox to Gmail in one single attempt.

Follow the below step-by-step instructions to import MBOX file in Gmail.
1. Run this automated software on your Windows PC.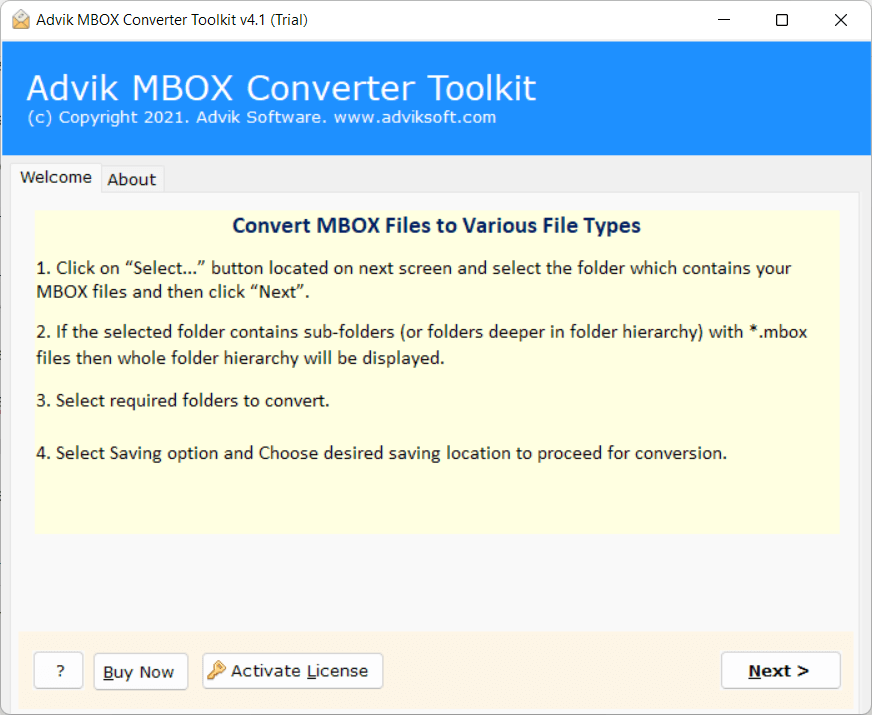 2. Click Select Files option to add .mbox file into software.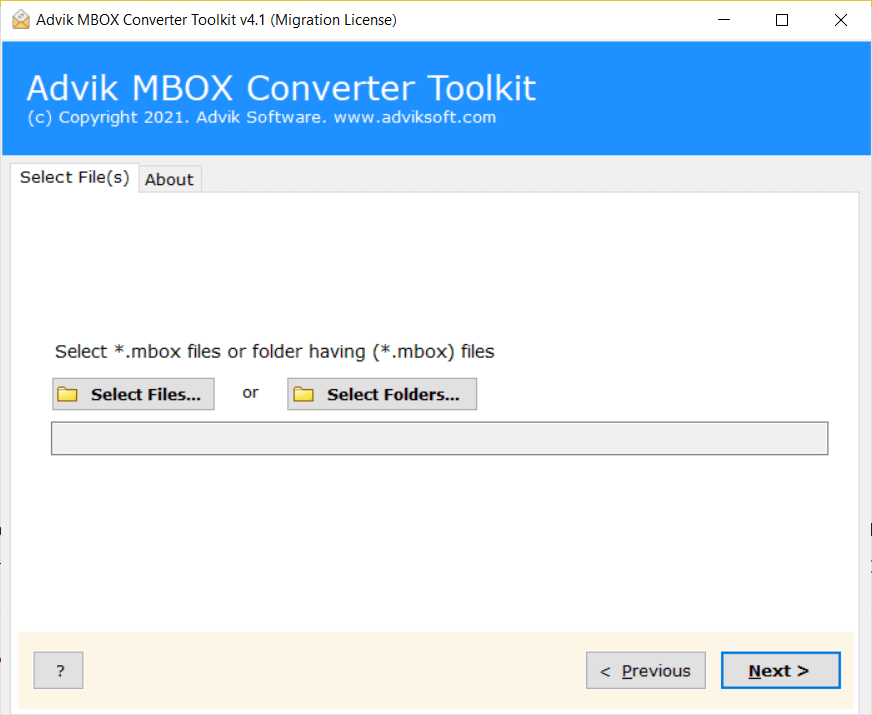 3. After adding the .mbox file click Next button.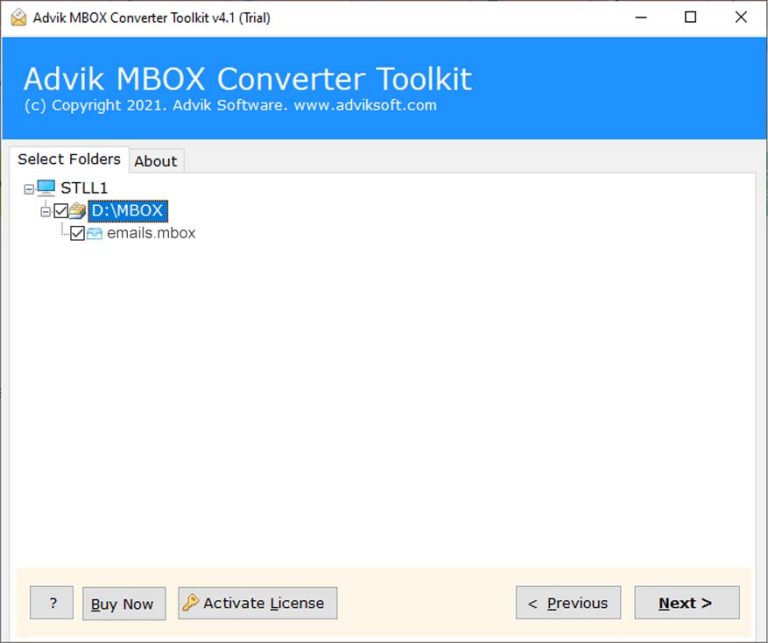 4. Choose Gmail as the target source from Saving Option.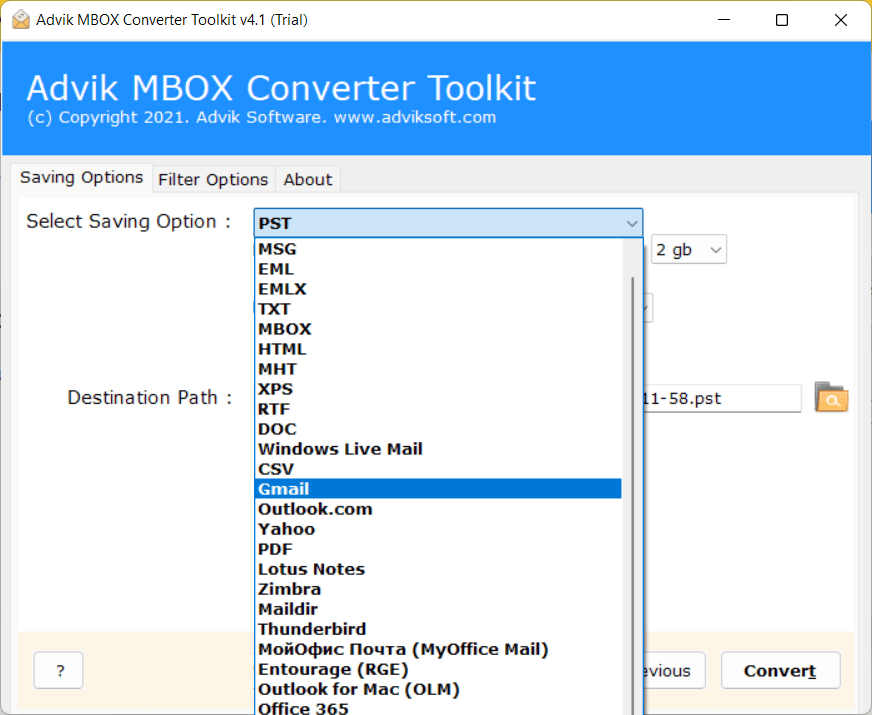 5. Enter your Gmail login credentials and click Convert.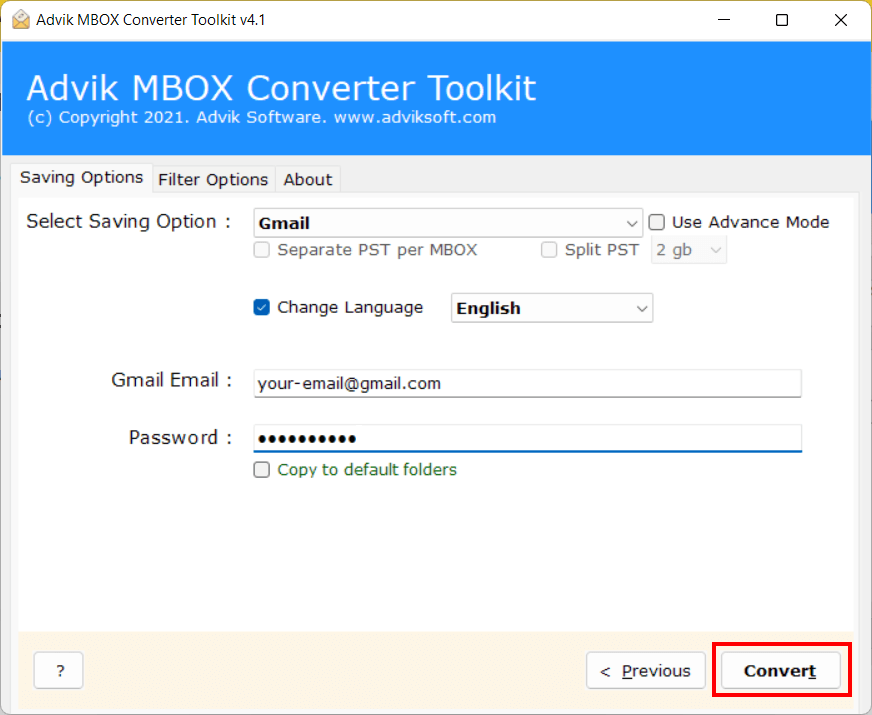 The software will start transferring MBOX emails into your Gmail account. Once the process gets completed, open your Gmail account and check the mailbox list. You will see a new folder having your .mbox file emails.
Watch How to Import MBOX to Gmail With Attachments
Final Words
Despite knowing the fact that Gmail doesn't have any option to import .mbox file, we just discussed two alternate approaches. Either you can use Mozilla Thunderbird or an Automated solution. Both solutions are 100% workable. However, due to some limitations and glitches faced in the manual method, people won't waste time and refer to professional software.
Frequently Asked Questions
Question 1. Can I restore Google Takeout MBOX in Gmail?
Answer. Yes, you can import Google Takeout to Gmail using the above method. The software support .mbox file created by 30+ email sources and platforms.
Question 2. Is it possible to import MBOX to G Suite?
Answer. Yes, both methods can transfer MBOX file to Google Workspace account without any data loss.
Question 3. Error during email signing in.
Answer. First of all, you have to enable 2-Step Verification from Gmail settings. After that, create an App Password to sign into third-party applications.