[Solved] How to Import MBOX to Google Workspace?
How do I import MBOX to Google Workspace in Windows 11/10? This page includes a practical and reliable method to assist you in importing MBOX to Google Workspace with ease.
If you are trying to access .mbox emails in Google Workspace, follow the below method to upload .mbox file to Google Workspace with attachments.
When Do You Need to Import MBOX to Google Workspace
More than dozens of email client and services stores it data in .mbox file format. As this is the most common file type used by Gmail, Thunderbird, Spicebird, Mac Mail, OperaMail etc. Nowadays, more and more users are shifting and creating a mirror copy of mailbox for backup ideas. Some users are trying to import .mbox to Google Workspace.
However, there are users who are not clear about when do they need to import MBOX file into Google Workspace. Here is a list of a few unique situations where you need to import MBOX to Google Workspace;
To Access orphan MBOX file
To save .mbox data to a cloud
Whenever you encounter such type of cases or situations, you will need to migrate MBOX to Google Workspace.
Follow the below method to accomplish the task with ease now.
Restore MBOX to Google Workspace Using Advik MBOX Converter
Applies to: MBOX file created by almost any email client or service provider.
A reliable email migration tool is here – Advik MBOX Converter enables you to transfer emails from MBOX to Google Workspace in few clicks. The tool is widely used because of bellow advanced features;
Upload large .mbox files without facing any error
Preserve and Hold Attachments
Upload MBOX to Gmail, Yahoo, Office 365, or any webmail account
Convert MBOX file into 20+ file formats
and many more

Note: Enable Less Secure Apps in your G Suite/Gmail account (if required)
Steps to Import MBOX to Google Workspace without Data Loss;
Step 1. Download and Install Advik MBOX Converter in your PC.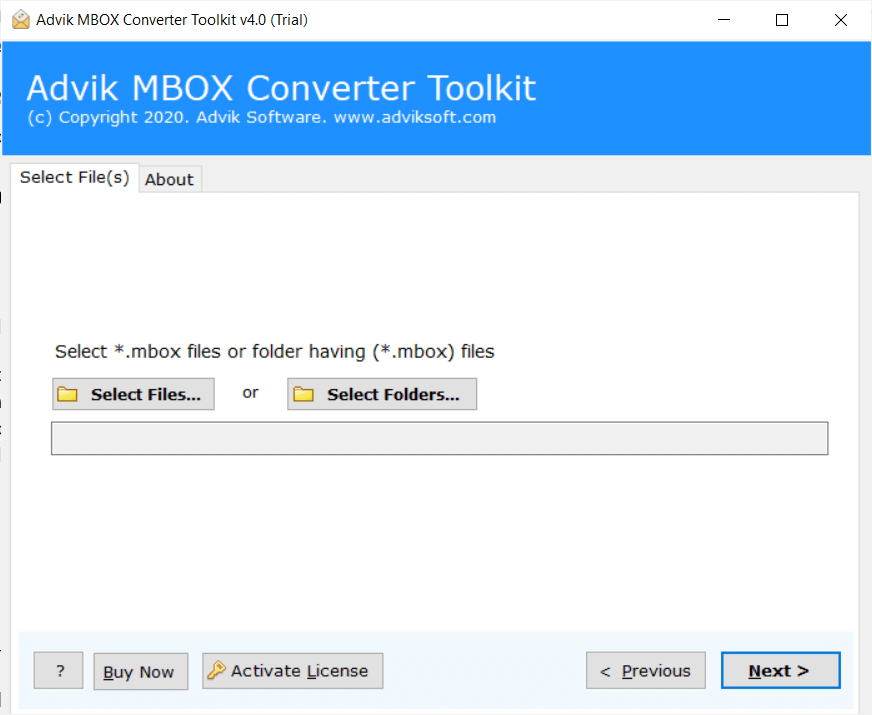 Step 2. Click Add File and locate .mbox file into software.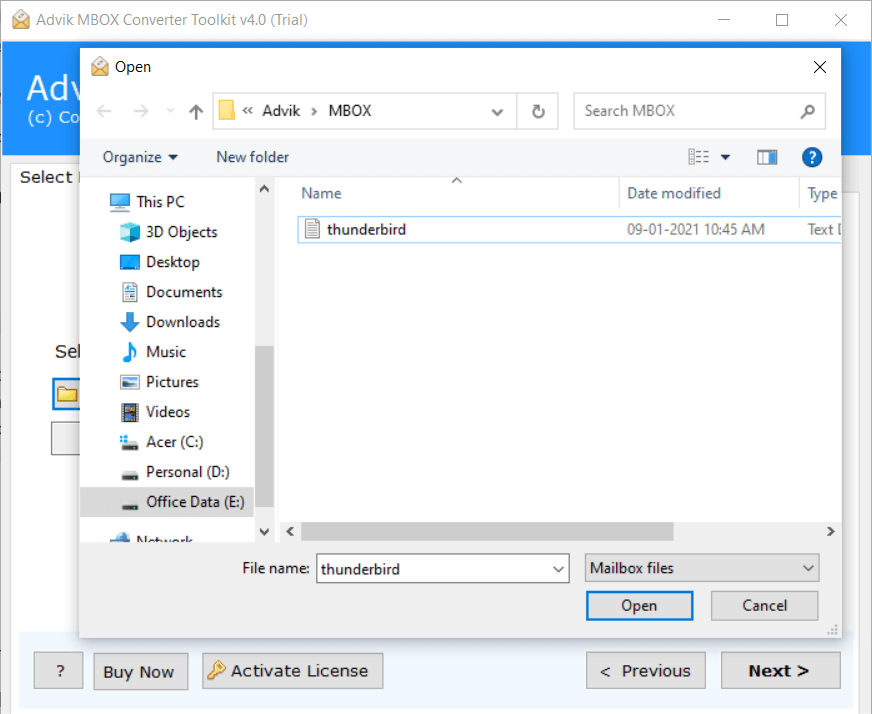 Step 3. Select G Suite as saving option from the list.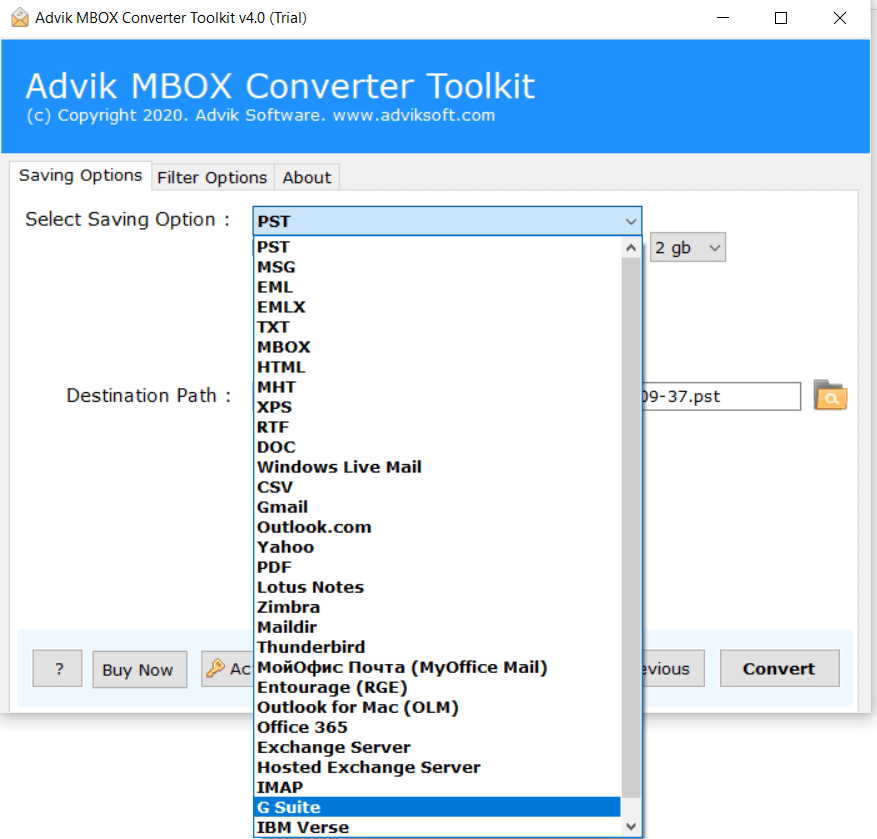 Step 4. Enter your Google Workspace/G Suite login credentials.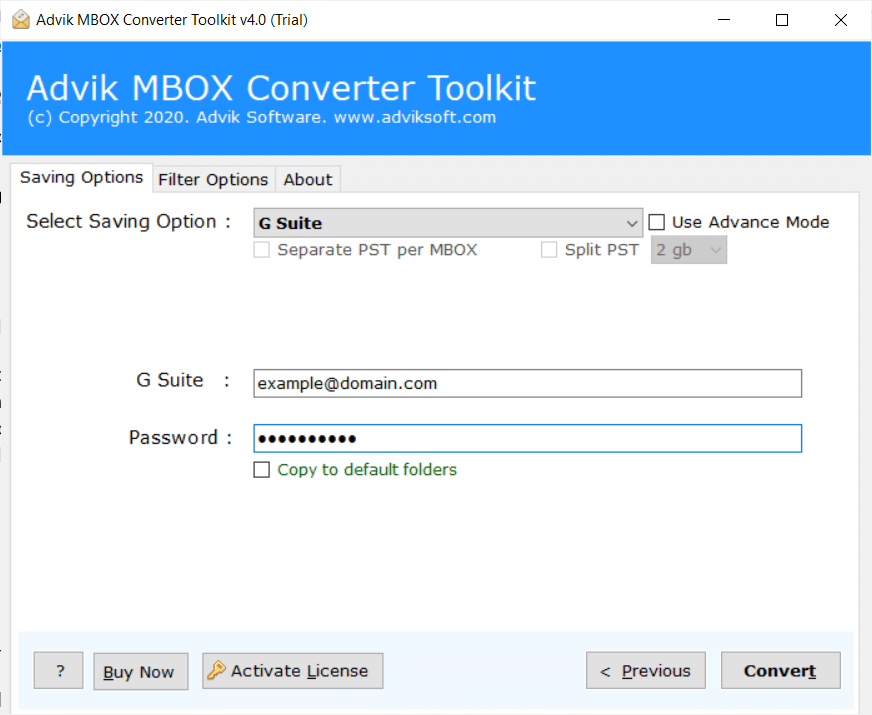 Step 5. Click Next button to start email migration process.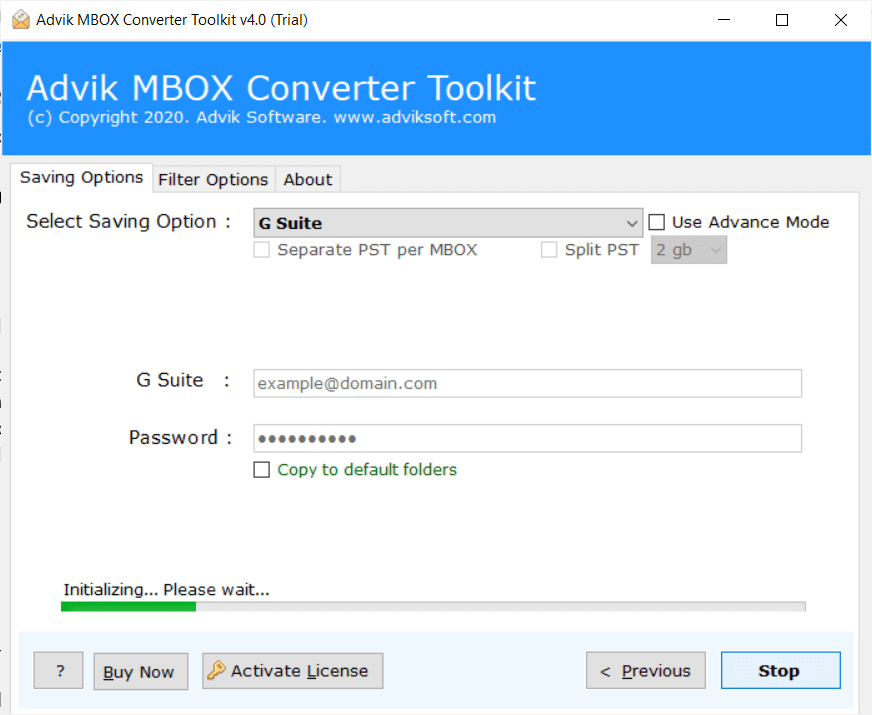 After this, wait patiently. The software will automatically send your MBOX data to your Google Workpacess by then.
It's Your Turn. Take Action to Export MBOX to Google Workspace Now
To transfer emails from MBOX to Google Workspace without losing attachments, Advik MBOX Converter is the best choice.
For free tool to upload mbox file, download the FREE trial and migrate 25 emails for free.

Some people had posted manual solutions, but as per expert suggestions, manual tricks and tutorials are not worthy. You will unnecessarily lose your time and energy.
Apart from answering the question of "Google Workspace Import MBOX tool is Good Choice or Not" and "How to Import MBOX to G Suite". This completely depends on the experience by using this utility.
Conclusion
To save your valuable time and energy, it is highly recommended to use Advik MBOX Converter. This tool will import MBOX to Google Workspace in a few easy clicks. Install this software in Windows 11/10 or older versions without any error. All your emails will remain in their original format, thus no data modification will take place.
Also Check Out: Google Workspace Backup Tool