How to Import MBOX to Outlook Windows – Updated 2023
Summary: In this blog, we have shared a step-by-step guide to solving the most common query i.e. "How do I import MBOX to Outlook Windows?" We have given two best solutions among the various methods available to open MBOX file in Outlook 2021/2016/2019/2013. Besides simple and easy methods, we will also discuss MBOX file basics and reasons to import MBOX file to Outlook. If you are looking for a quick solution, this post is made for you. So, scroll through this blog till the end to know in detail the simplest and easiest solution to open mbox file.
Quick Solution: Advik MBOX To PST Converter is such a reliable and efficient tool that can convert MBOX file to PST, so you can easily import MBOX to Outlook 2021 without putting much effort. This software uses such amazing algorithms that you don't have to rely on any email client for this conversion process.

Introduction
MBOX file Format is a popular mailbox storage file used by 20+ email clients including Mulberry, SeaMonkey, Thunderbird, Apple Mail, Eudora, Entourage and others and is not compatible with Outlook. That is why this blog post focuses on some key approaches to import MBOX to Outlook 2019. It's a versatile file format that can be accessed by a variety of email apps. MBOX file format is only intended to help users in storing email communications. Compared to MS Outlook, you can also use it to store all your emails, journals, contacts, calendars, tasks, etc. For this reason, the majority of users tend to use Outlook.
Why to Import MBOX into Outlook Windows?
We know that MBOX file is platform-independent because so many email programs support it. However, everything has limitations, and MBOX files are no exception, which requires using Outlook to open them. Below are some of the main disadvantages of MBOX file format:
A user may want to switch to another email client due to the disadvantages of MBOX files in some unfavorable scenarios.
MBOX files are mainly accessed using free email clients that are not designed for professional email exchange.
Users have also complained about file locking issues in MBOX files, claiming that as a result they have had major problems opening and accessing the files.
MBOX files are safe, but they can still get corrupted, making it difficult to find a fix.
It might have helped you grasp the difficulties of working with MBOX file.
But there is also the question "Why should we open MBOX file in Outlook?" Below are some of the reasons why:
Outlook is suitable for the use of many additional interfaces such as calendar, notes, contacts, etc., making your daily tasks easier.
It has high security measures to protect your data from cybercrime.
It includes an advanced anti-spam tool.
As you can see, MBOX file has limitations as well as Outlook functionality.
Let's take a look at the best methods to import MBOX to Outlook Windows.
Methods to Import MBOX to Outlook Windows
Here we will explain two best methods to import large or multiple MBOX file to outlook windows.
#1. Drag and Drop method to Upload MBOX file to Outlook
#2. Professional Tool to import MBOX to MS Outlook
Solution 1. How to Open MBOX File in Outlook? – Manual Approach
As we know, we have .mbox file and need to migarte MBOX file in Outlook. For this process we will use the Thunderbird email client. First we need to import the MBOX file into Thunderbird and then import the MBOX file into the EML file on the desktop. Then we access the MBOX file in Outlook successfully using the drop-drag method.
Step 1. Import MBOX File to Thunderbird
1. Open and run Thunderbird in your system.
2. Browse to local folders where you saved the MBOX file.
3. Now select the folder where you want to import the MBOX file. After selecting Local Folders, click on it again.
3. Select Tools>ImportExportTools NG>Import MBOX file from the menu bar.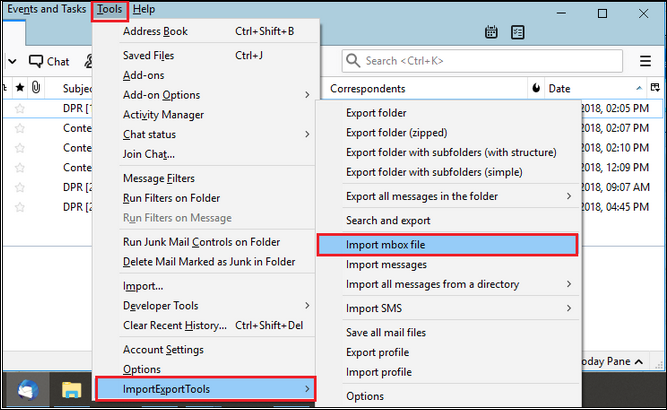 4. Select an import method and click "OK".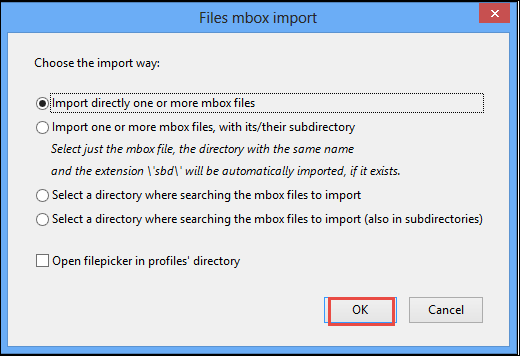 5. Choose the MBOX file where you have kept.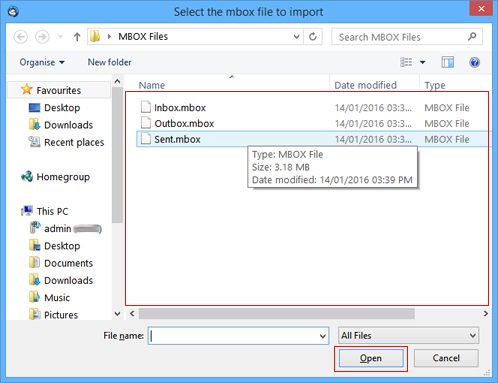 6. Now, you have successfully imported MBOX file into Thunderbird's local folders.
Step 2. Export EML Files Using an Add-On
1. Again, open Thunderbird in your system.
2. Select Desired Folder in Mozilla Thunderbird.
3. Now, Right-click on a folder and tap on ImportExportTools >> Export all messages in a folder>> EML format.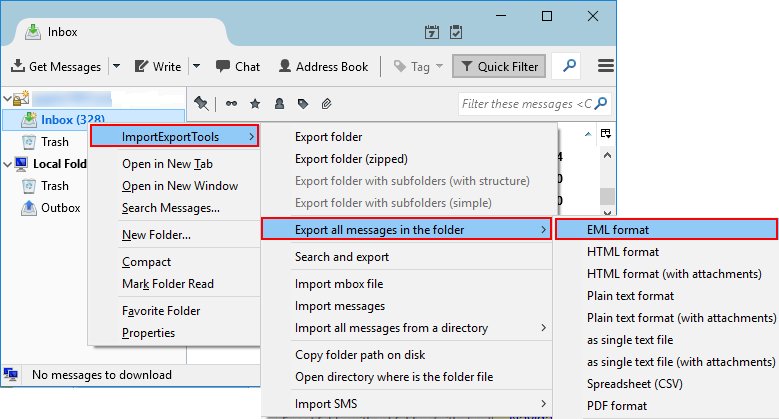 4. Browse a  location to save exported EML file and click on the "Select Folder".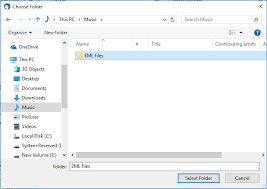 Step 3. Import MBOX to Outlook (Drop and drag method )
1. Open MS Outlook application on your system.
2. Now, move your cursor to the location where the EML files are saved and then select the EML files.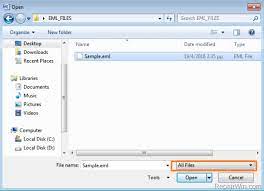 3. Then, drag the selected EML file and drop it into Outlook application.
Finally finished!! You can see in this way that you can import MBOX files to Outlook. Now open and view the MBOX file in Outlook. However, this process is completed after long strides and also involves various challenges that we will discuss in the next section.
Drawbacks of Manually Importing MBOX File to Outlook 2021/2019/2016/2013
These manual methods are not suitable in case of large MBOX files.
There is a high chance of losing data during the Import of MBOX to Outlook.
The manual method sometimes fails due to the occurrence of any human error.
It becomes a time-consuming and challenging chore for users to remember the entire process.
If you have a big number of files to import into Outlook, you can do it with MBOX files.
Choosing the manual approach is therefore regarded as a poor choice. This method is only effective for moving a small number of MBOX files.
Any step skipped in the manual technique will result in an error.
As a result, this approach for Importing MBOX to Outlook is rather tough to execute and is regarded a very time-consuming way.
When the import is complete, you can view your MBOX data from your Thunderbird profile at any time. Aside from that, if you wish to examine your MBOX file without using Thunderbird, there is another option called MBOX Converter. It allows you to open, read, and browse MBOX file without having to install Thunderbird.
Solution 2. How to Import MBOX to Outlook Windows?
Microsoft Outlook doesn't have any official method to import MBOX file in Outlook. Luckily you are at right place to solve this issue. All you have to do is convert mbox to pst manually. Why? MS Outlook import data in .pst file format. To do that, download and install Advik MBOX Converter software in your Windows system. This software will help you to transfer MBOX email to Outlook with attachments.
It is indeed a DIY (Do-It-Yourself) software with a user-friendly interface that makes the whole process simple and straightforward. All you have to do is specify the location of the MBOX file and the location of the converted data. The application does the rest itself.

Steps to Read MBOX File in Outlook File are as follows;
1. Run Advik MBOX to PST Converter in your PC.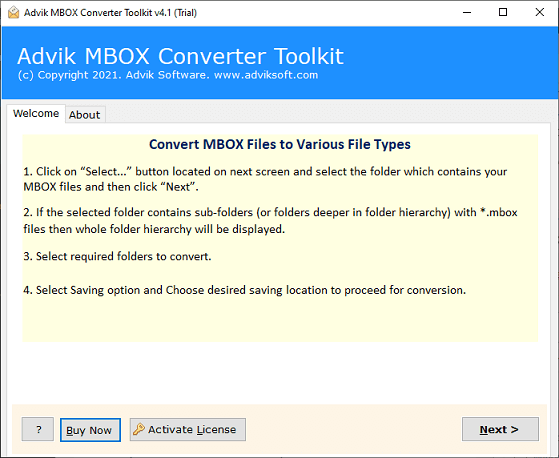 2. Tap on "Select File" or "Select Folder" and upload MBOX file into software panel.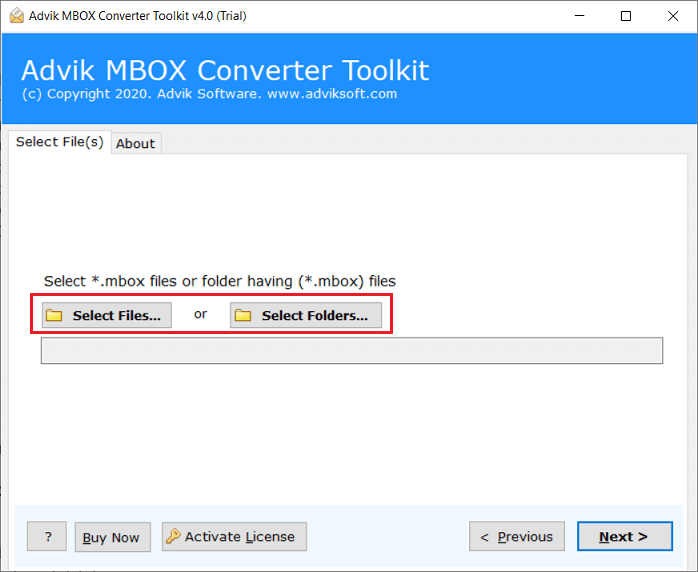 3. Select the required MBOX/mailbox folders to convert it into PST.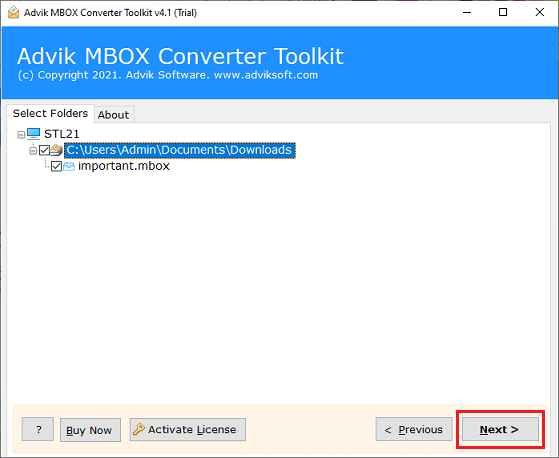 4. Choose "PST" as saving option from the list of multiple file formats.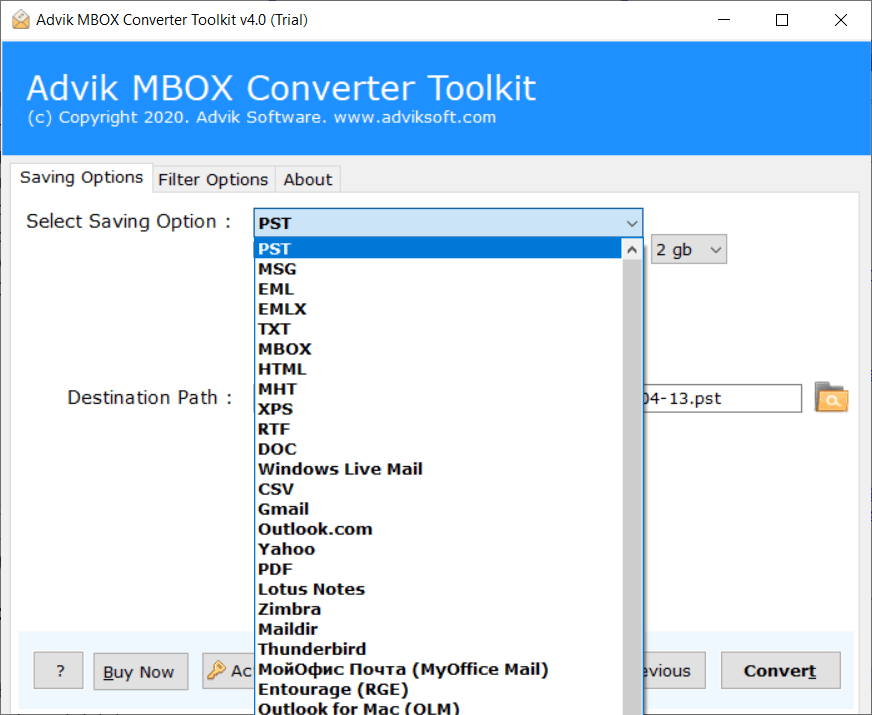 5. Select desire "destination path" to save export PST file on your PC.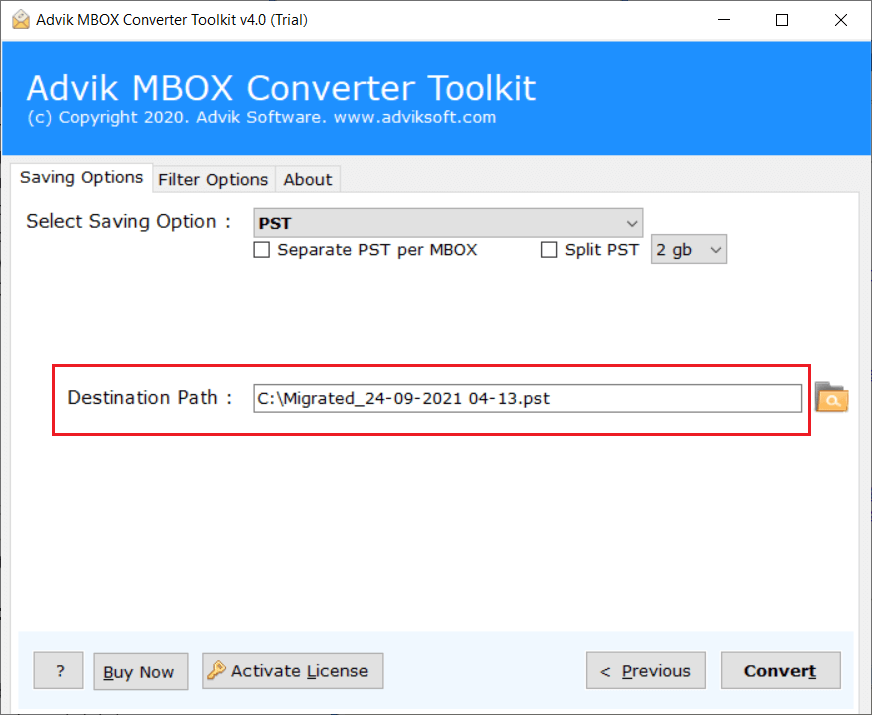 6. Finally, click on the "Convert" Button to start email conversion process.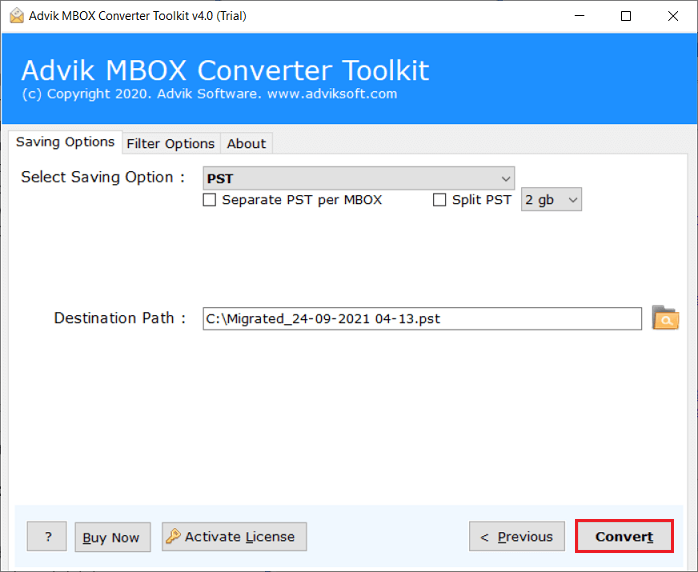 Now relax, within few seconds you will get your MBOX file converted to PST format.
Now you can easily import PST files to Outlook by following these steps:
1. Open and launch MS Outlook and go to File >> Open & Export >> Import/Export.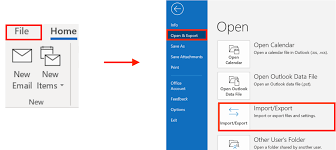 2. Now select "Import from another program file" from the drop down options and click "Next".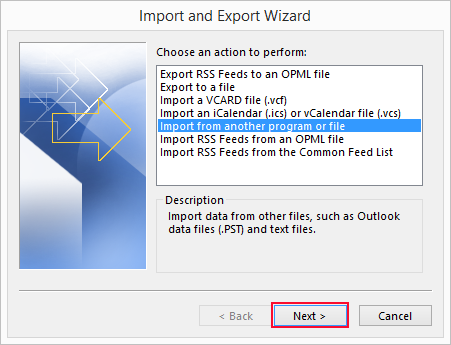 3. Then select "Outlook Data File.pst" and browse desired PST files in your selected location.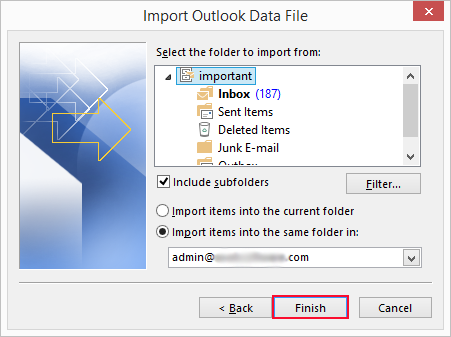 This is how you can transfer MBOX file in Outlook 2021/2016/2019/2013/2007.
Final words
If you want to import MBOX to Outlook manually, you can do it by converting the file yourself. However, it is an inefficient method with a high risk of data loss because it consists of various complex steps that would be difficult for the users to remember. If the data in your mailbox is critical, you should use Advik MBOX Converter to import MBOX to Outlook. This is because the software was developed with one goal: to convert MBOX files to PST as quickly as possible while maintaining data integrity.